50 Brilliant Braided Buns for Men – Double The Style
# 6 Precision Locks
A loose French braid has been fashioned using his longer top locks. The hair has been combed back precisely into the style and the ends are tucked away at the back.
# 7 A Little On The Side
Slicking back your hair into a bun keeps it looking neat and out of the way, but why not jazz it up a bit by adding some small braids alongside the parting like this guy?
# 8 Signature Style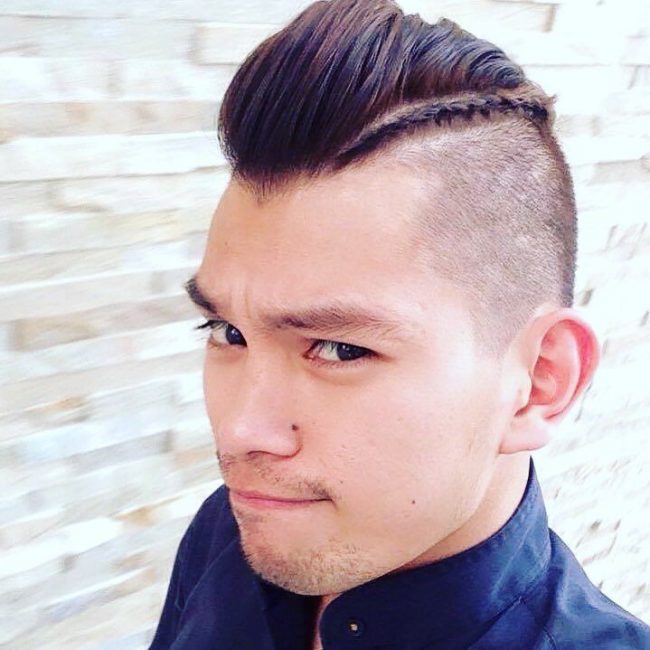 A pompadour look (height over the forehead) has been combined with braiding to create a signature style. The hair has been brushed up and back and a small tight braid was added on the side.
# 9 Great Expectations
Dutch braids can help add height to a hairstyle as we see in this example. A large braid runs the length of the head and is tied up into a man bun at the back.
# 10 Colored Locks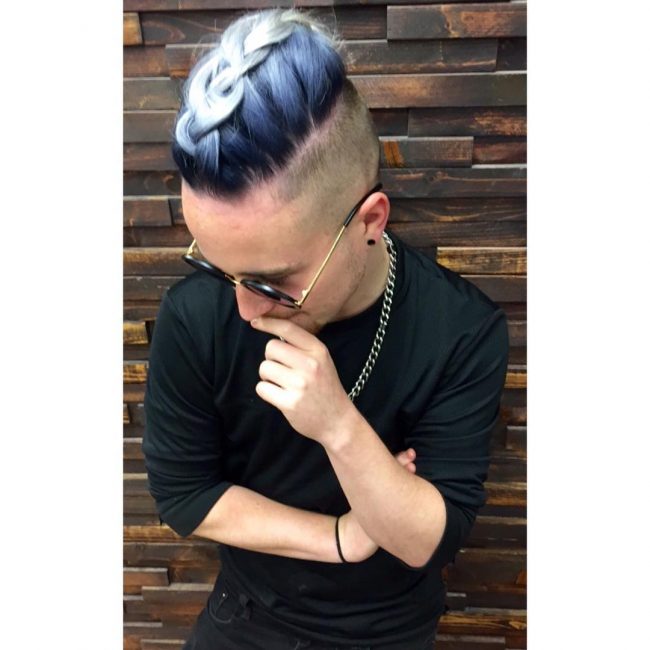 A little bit of color can make a hairstyle pop and this is a great example. The hair has been shaded in a dark to light ombre starting with black and fading into white. Then it was Dutch braided from front to back.