80 Powerful Comb Over Fade Hairstyles – Comb On Over!
There are two simple steps to having a fashionable look this season. Firstly a comb-over; either high or low and secondly a skin fade. This is where the hair gradually shortens creating soft lines instead of severe ones. Yes the comb over fade is hot and here are 45 ways for you to wear it:
# 1 The High Life
In this haircut the parting line is high, running at the same height as the crown. The hair has been rolled to curl over onto the right-hand side, reminiscent of the 50's jelly roll style. The sides were graded shorter using slightly different settings on the clippers.
# 2 Sleek Comb Back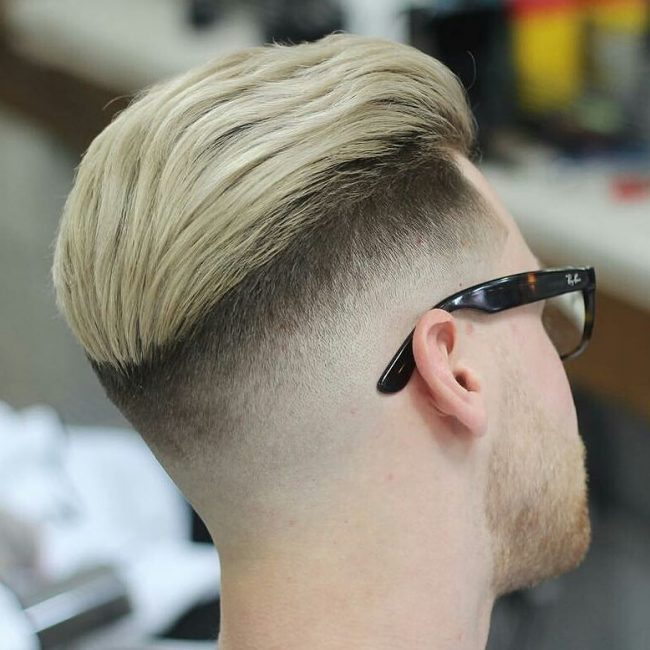 In this look, the longest hair sits over the top of the head separated from the lower section by a gradual skin fade. The shorter hair is brown, but the locks on top have been colored a dark ashy blonde. This light colored hair has been brushed straight back from the forehead.
# 3 The Great Taupe Twist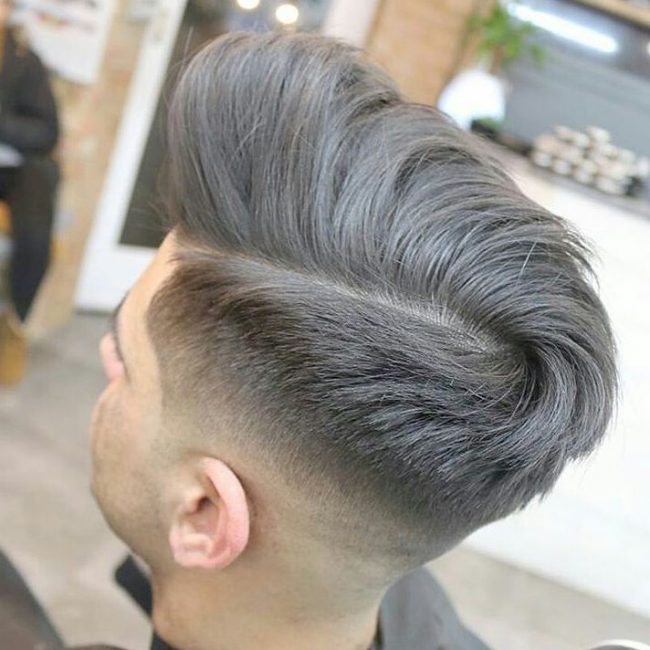 This hair has been separated by a long straight parting with the hair on the right remaining long and the hair on the left eased out into a skin fade. The long hair has a pushed up front portion adding height to the look.
# 4 Urban Dapper
Styles with height are popular and this hairstyle with a straight up, combed over look in front and an expert skin fade on the side is an example of how to pull it off. Team your dapper inspired hairstyle with a curly beard and retro shades and get ready to shine!
# 5 Blending In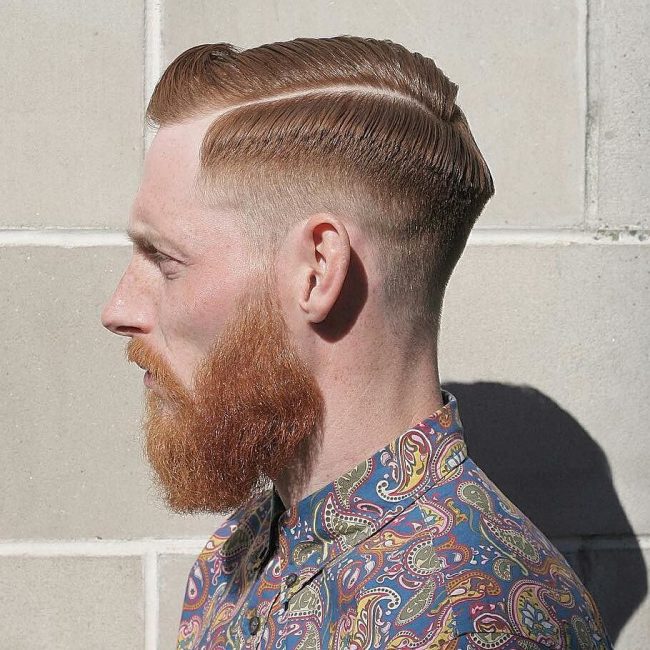 What makes this razor fade so impressive is the way that the stylist has rounded it off so perfectly at the back. With the hair slicked like this, it is easy to admire the expert lines of this look.