45 Ultimate Long Beard Styles – Be Rough With It
# 6 Manly Beard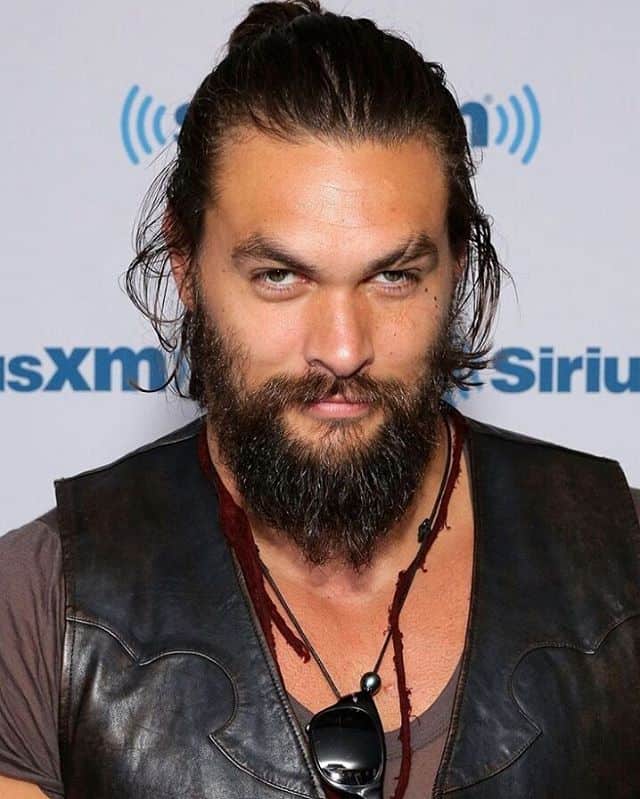 Jason Momoa, who you'll recognise as Khal Drogo from Game of Thrones, wears a bushy beard and full moustache in this picture. The hair is tapered towards the front creating a triangle shape and he's totally rocking the salt and pepper look!
# 7 Long and Full
No longer just for mountain men, the long, full beard is right on trend in 2016. This beard completely conceals his jawline and chin and has been clipped to have a shape while still looking natural. He's paired it with a long handlebar moustache, which has been twisted at the ends.
# 8 Distinguished Look
In this full moustache and beard look, the hair along the moustache has been trimmed short so as to just hug the lip. The beard is thick and covers the lower jaw and chin entirely and has been clipped into an A-line shape.
# 9 Rebel With A Cause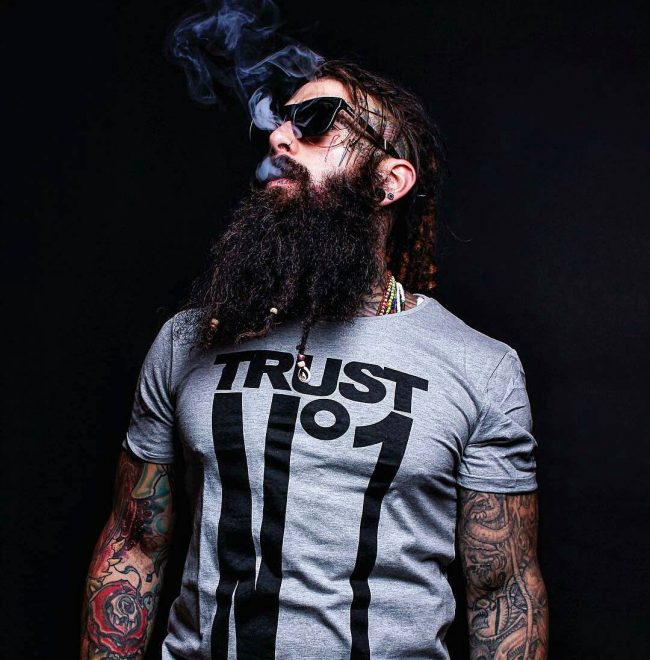 Here the beard is more rugged after being grown out; a natural look. The moustache is also full, but unlike the beard, it has been kept clipped. As an extra detail, we can also see that a few small braids have been added.
# 10 Beard Pony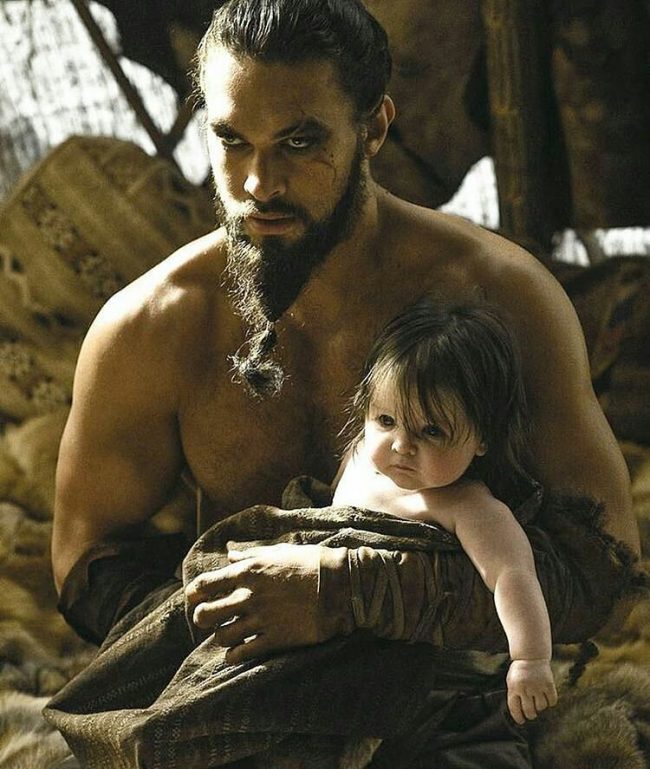 In this picture, we see Jason Momoa with a longer beard. This time, the beard has been collected and tied into a beard ponytail. He's sporting a full beard, with growth on the sideburns, chin, cheeks and moustache, however, the moustache is trimmed to just above the lip.