60 Awesome Asymmetrical Haircuts for Men – Feel the Vibe
Why would anyone choose symmetrical cuts when asymmetrical haircuts for men can be just as neat and polished? These styles help create volume and height and are also a great canvas for interesting details and colors. You can choose a tousled texture or opt for a super neat look – it's all up to you!
# 1 Futuristic Neon Blue Do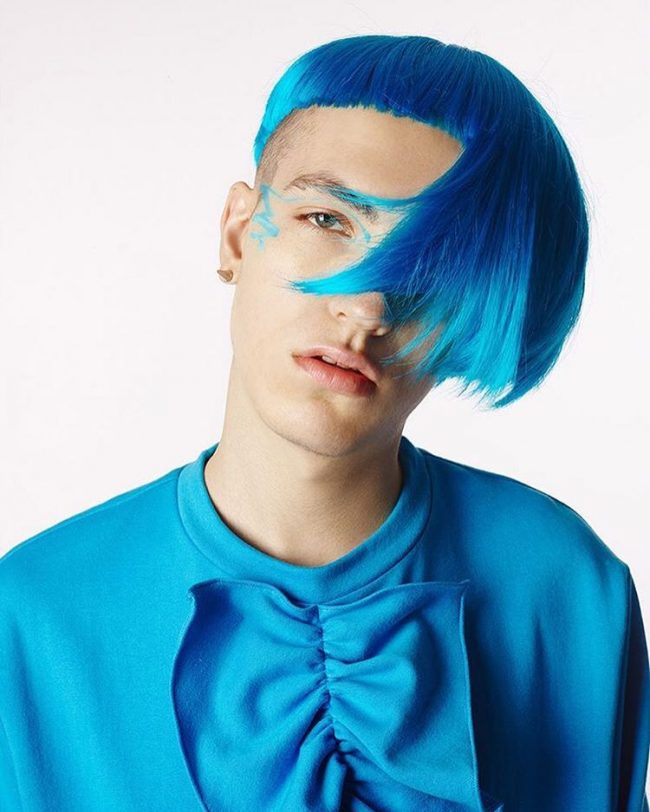 In this picture chin length hair has been snipped back into a blunt mushroom cut, however, one section has remained long. While the undercut is brown the rest of the hair has been dyed shocking neon blue.
# 2 Winning Dark Hairstyle
In this cut, the hair has been parted off center and a graded brush cut runs up into the parting. The other side of hair has been left longer and combed over. Interest has been created by shaving the hair right down over the ear.
# 3 Messy Blonde Hair for Brad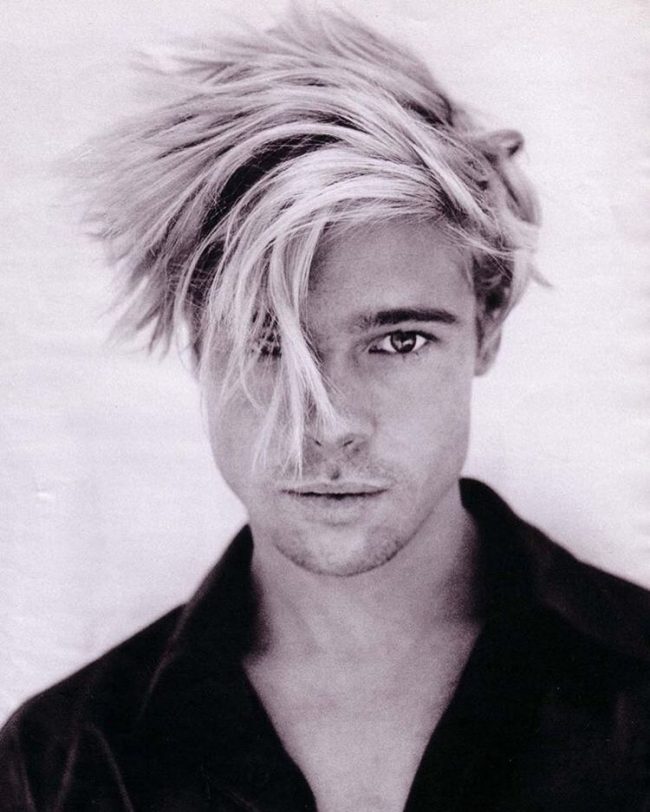 A much younger Brad Pitt shows us an interesting off balance look. Large blonde highlights have been applied over a dark base and the locks have been blown out. The hair was then jaggedly parted just above the left ear and the longer hair flipped over and styled to a spiky look.
# 4 Eye-catching and Glamorous Hairstyle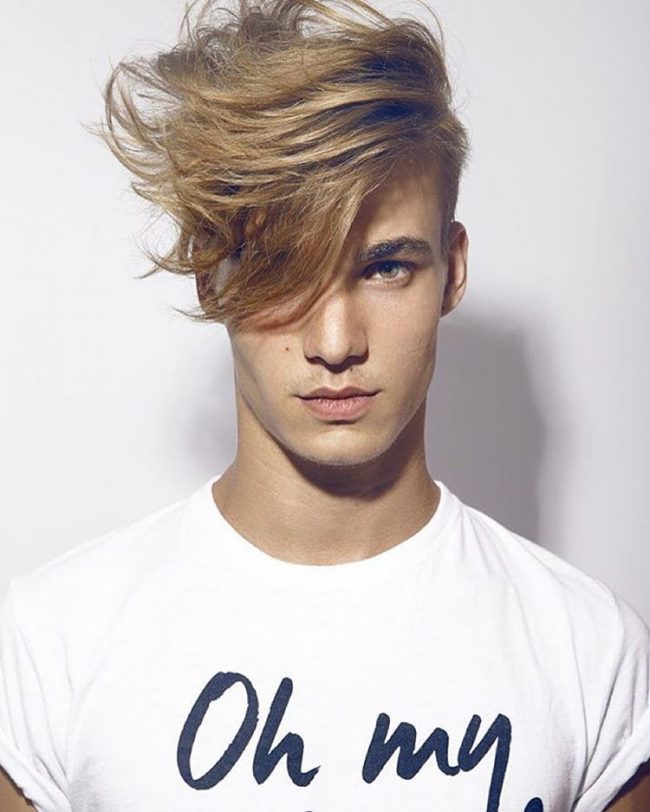 In this picture, we see a young man with a unique style. It begins with an undercut on one side and a deep brown to sorrel ombre. The hair has then been blown out to have loads of texture and styled to wrap down over the eye.
# 5 Loads of Lift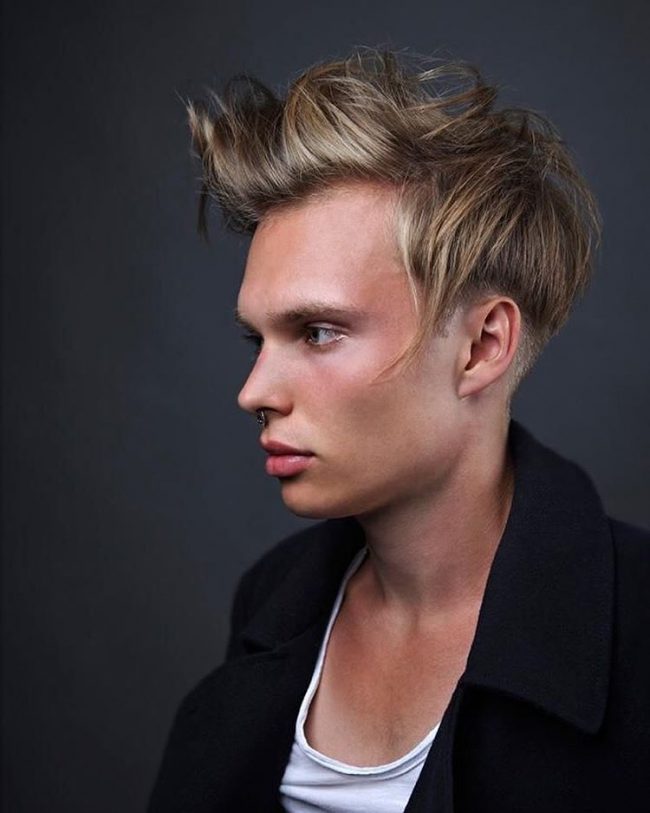 Long tendrils of hair sweep over onto the face and protrude from the mass of waves piled on the right-hand side of the head. A very low undercut has been performed just above the nape of the neck.