50 Masculine Braids For Long Hair – Be Unique & Stylish
Gone are the days when men were okay with cheap haircuts or simple buzz cuts. Instead of shaving their long locks most men nowadays prefer to keep them and try different styles. Of all the styles men try on long hairs nowadays braids are among the most popular if not the most popular hairstyle for the long locks. Due to their popularity braids for long hair have undergone a tremendous transformation over the years from simple cornrows to more complicated French twists and other elegant styles. And so if you keep a long hair it is important to know some of the options available for you in case you want to have some braids. This list provides you with 50 exquisite hairstyles that will inspire you to choose the best look for your mane.
# 1 Fresh and Simple Cornrows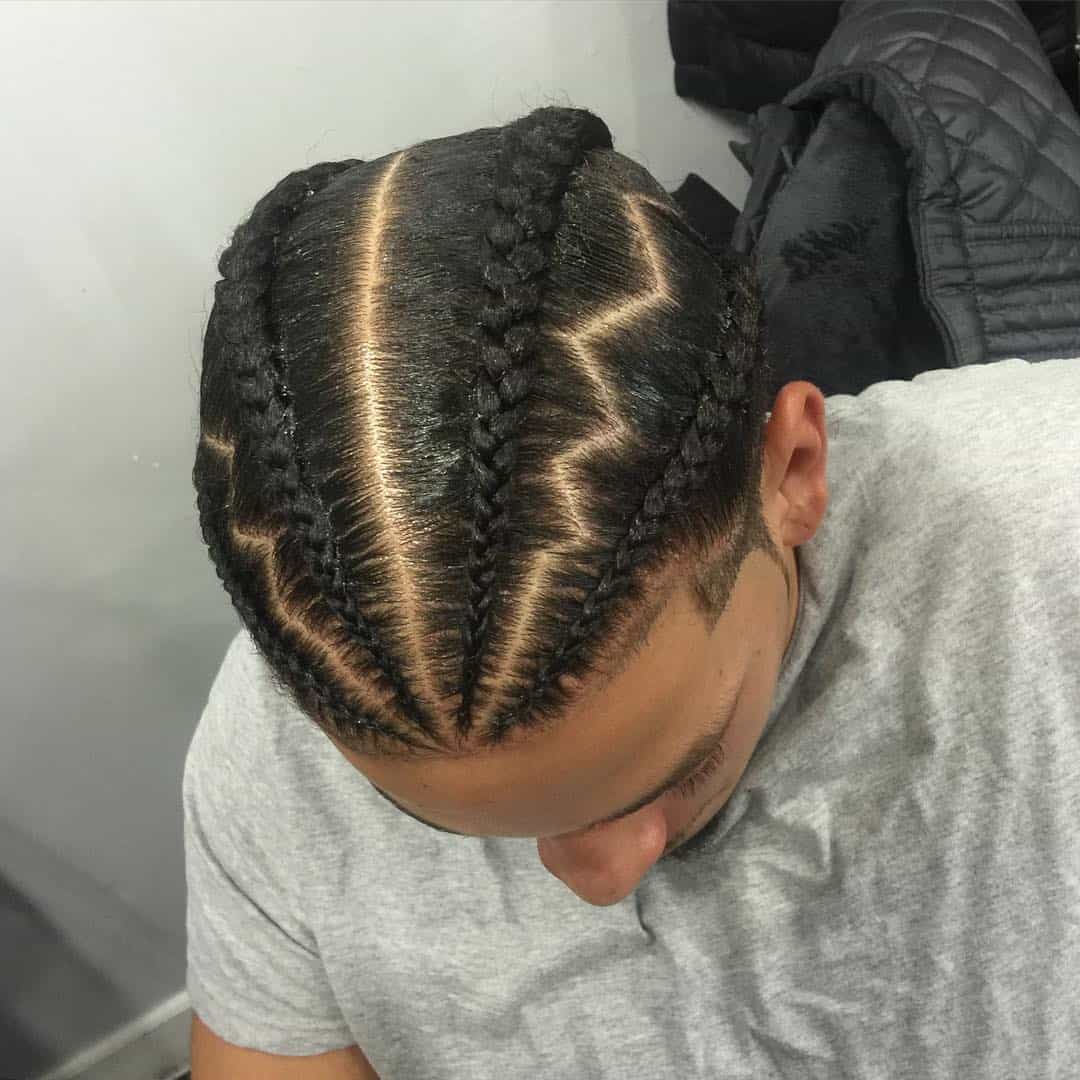 If you are not sure which style of braid will look good on your long hair, then you should try simple cornrows as you can never go wrong with these. The idea is to have a few big cornrows rather than have many smaller ones because the fewer they are, the easier it will be to wear and maintain. You should give them a unique style in between them to make them less dull.
# 2 Braided Buns with Side Designs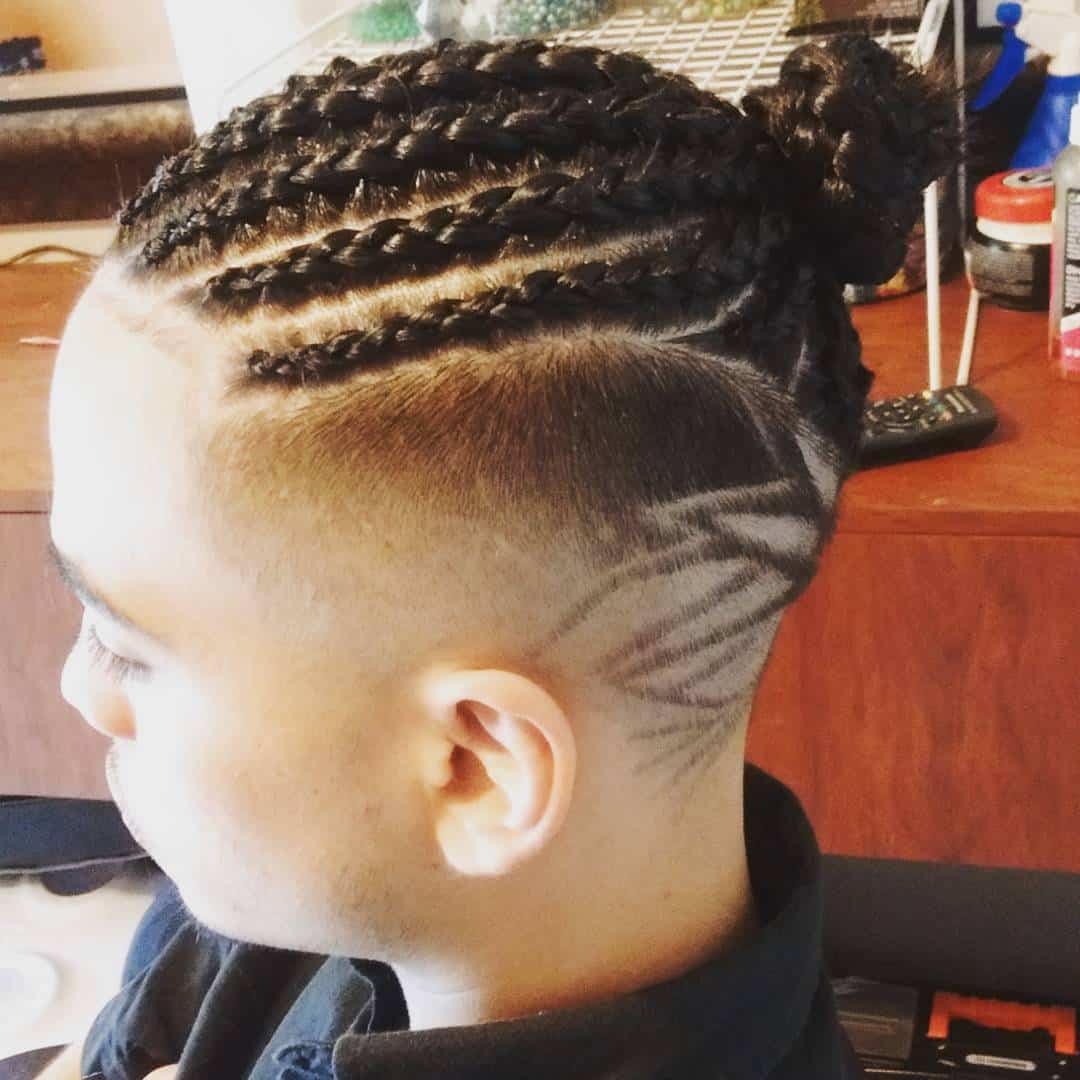 This is a unique style that combine's neat braids and a man bun. Some designs are also put on the closely shaved side and back of the head. Start by shaving the sides and back of your head then leave long hair at the top. Weave the top hairs into a couple of braids and then pull them together into a bun. You can enhance the style with some patterns on the sides and back.
# 3 Zigzag Boy Braids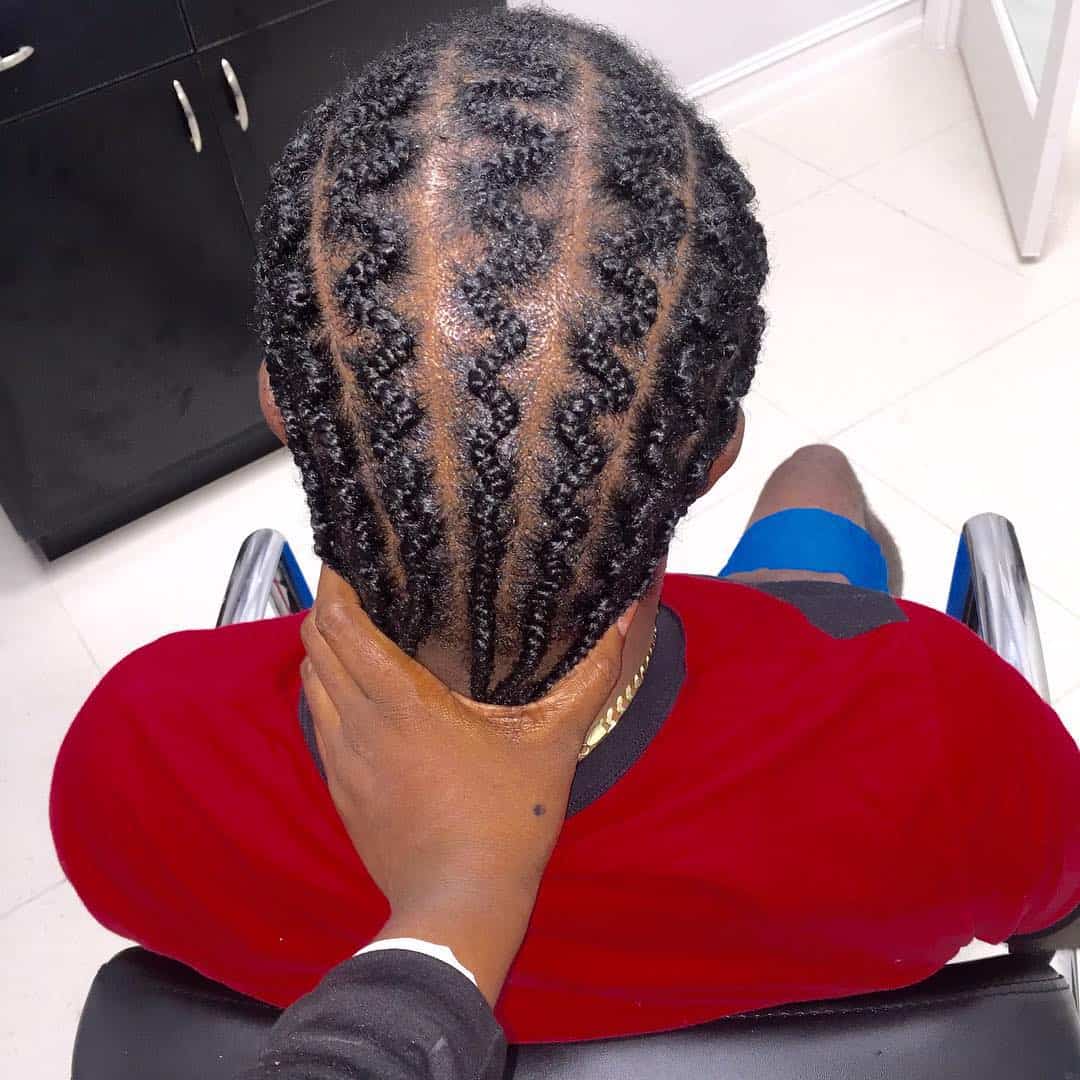 Rather than getting the conventional cornrows that flow straight towards the back of the head you can spice up your style by braiding yours in a zigzag manner for a unique look. The pattern created by weaving the braids zigzag makes plain cornrows look like a whole new braid style.
# 4 French Braid down the Middle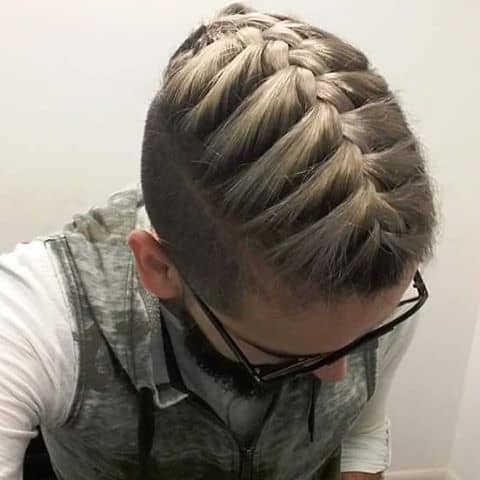 French braids always look fabulous no matter how you do them, but the only shortcoming is that they are very common since most men with long hair prefer them. However, you can still look unique by doing your French braid differently like in this style where there is only one big twist in the top part of the head that stretches to the center of the head.
# 5 Jumbo Cornrows with Some Color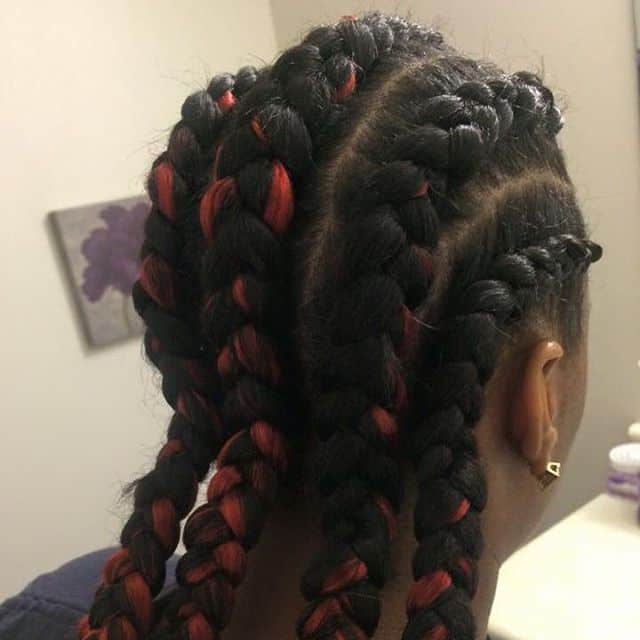 Adding some bright colors to your cornrows will make them look fresh, and it also adds some twist to this traditional braid style. For this look, you should dye some sections of the hair with a bright color like brown or a shade of purple. When the hair is made into braids, the small patches of the bright color will make the cornrows look fresher.