70 Hottest Men's Hairstyles for Straight Hair – Try Something New
Looking for great ideas on the best straight hair for men? Well, search no more because I have already prepared everything for you. I have lots of ideas in mind but decided to narrow down to the best ones that will help you achieve the looks of your dreams. Read on below and discover which style might be the perfect match for you.
# 1 Fade Cut for Flat Top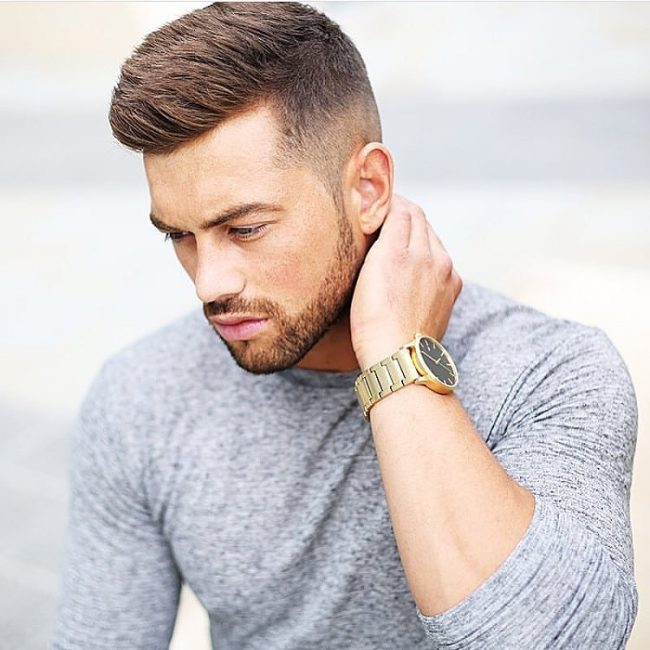 This flat top haircut is a good way of adding some edge to your style. The creative flat top combines with a fade cut to give you that cool gentleman look. The hair connects well to the beards to add some flatter.
# 2 Slicked Back with Long Side Quiff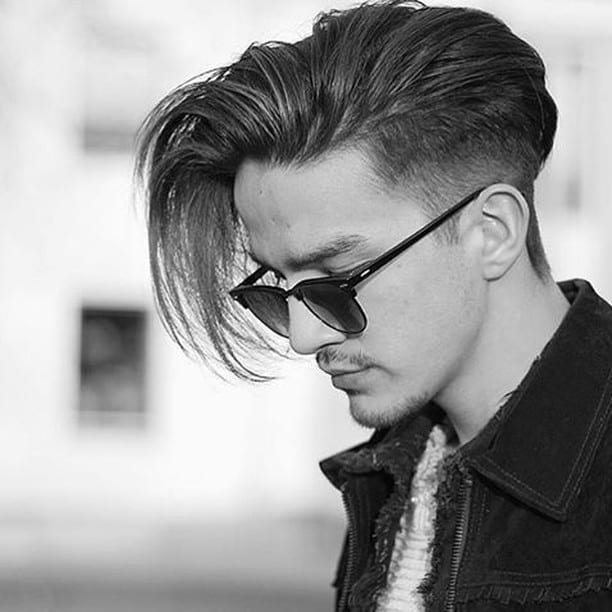 This is a chance to add some swag to your haircut. The side quiff is given a lift at the roots and connects with a slicked back top to give this style a more dramatic look. A tapered cut works well in controlling the shape of this style.
# 3 Hipster with Bangs
Here, you get to add some more shade to your style and keep safe from the summer heat. This thin hair is given some texture and provides the cool look of front bangs. It features an undercut that creates the illusion of disconnected haircut.
# 4 Long Sleek Hair with Quiff Pomp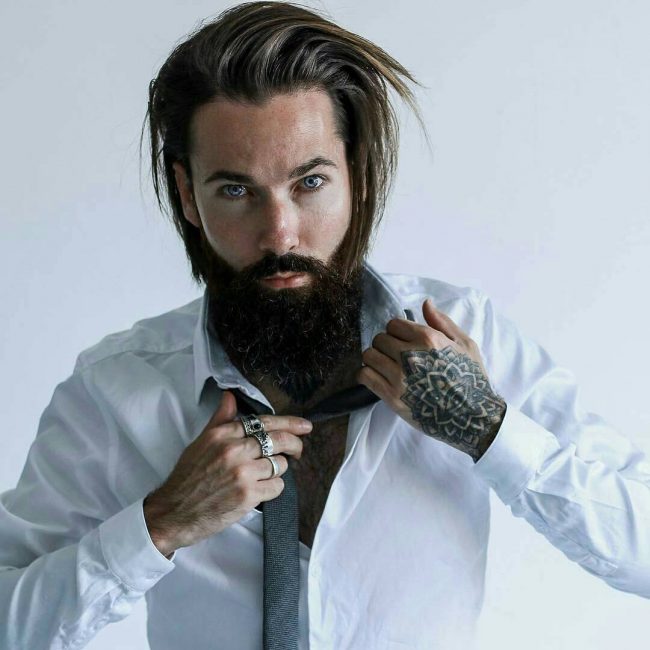 This haircut adds tonnes of volume to your mane. It is textured to provide that sleek look without sacrificing density. The ends of these dark brown locks are brought to life with some highlights of blonde. A thick well-shaped beard comes in handy to provide a manly look.
# 5 Side Braid with Top Bun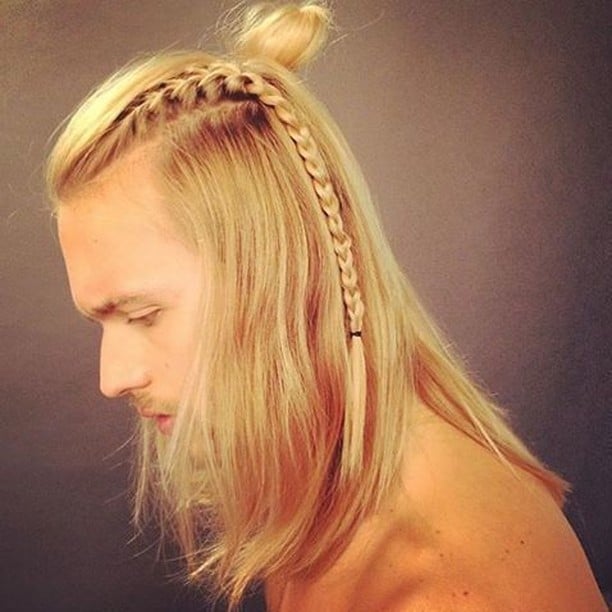 If you desire to go a little bit feminine then here's a perfect match for you. The top of this blonde hair is pulled back into a bun with one side styled into a fishtail braid. The side and back are brushed and given a little texture to create that fresh look.