70 Sweet Fantastic Little Boy Haircuts – Charming Ideas
The early years of a child are very special, and so parents will always try to capture every moment of it. However, to get the perfect photo your little boy has to look fantastic as it will be very embarrassing for them to look back and see funny pictures of their childhood. There are many things that you can do to make your little boy look good, but nothing will work without a good haircut. Different little boy haircuts are available for you to choose from and depending on your tastes (your little boy will probably not have a say in this) and preferences you can get one that will make your little one look exquisite. Whether you are looking for a style to wear on his first day of school or one for the yearbook photo, you will get a few from the 70 styles below.
# 1 Side-Swept Haircut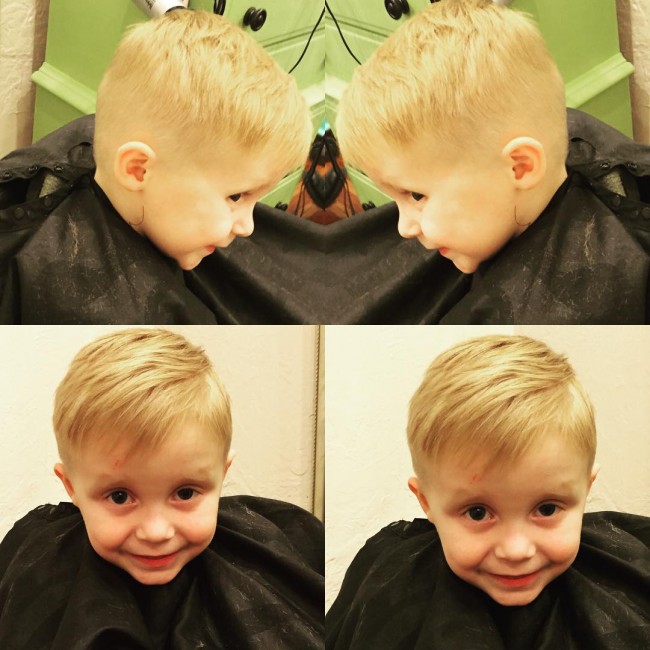 This is a simple style that most parents prefer to have it on their little ones as it makes things easier for them. To achieve this style all you need to do is follow the natural hair division and then brush it sideways. Sometimes it can be combined with an undercut, but it works just fine on its own. And it is most suitable for boys with oval, triangular and also round faces.
# 2 The Faux Hawk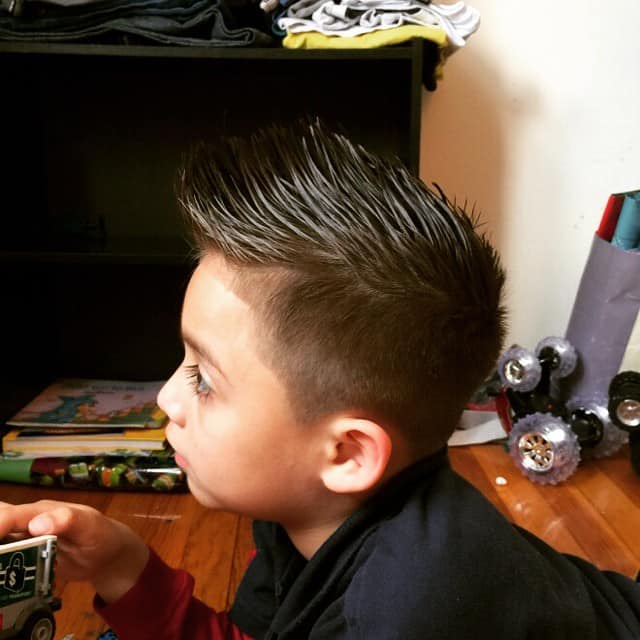 This tapered haircut is very common, and it is quite similar to the Mohawk with the only noticeable difference being the absence of the closely shaved sides. It is more dignified and cleaner, and so it is a good option for conservative parents or those that do not like too much detail on their kid's hair. It is suited for all types of face shape except oval.
# 3 Messy Bangs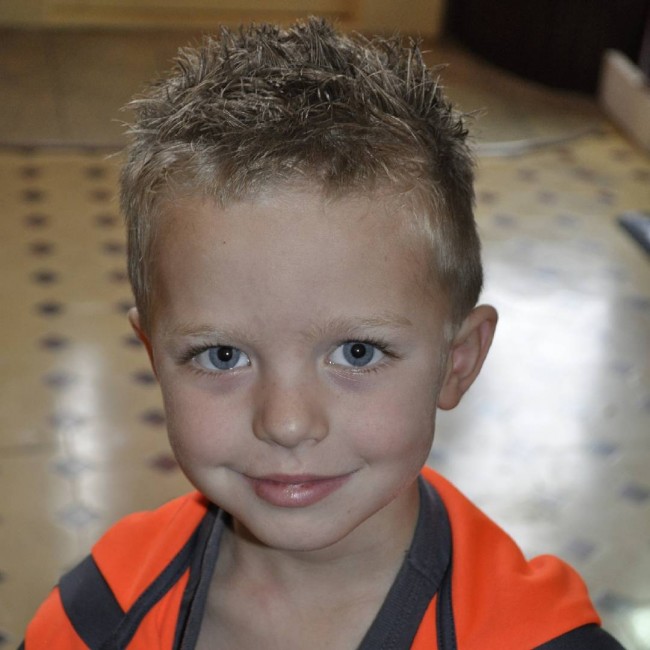 Messy bangs are commonly referred to as "the mop" because of their look. In this style, some tapering is done around the ears and neck going upwards. However, the long bangs and the texture are what make this hairstyle interesting to try out.
# 4 The Mohawk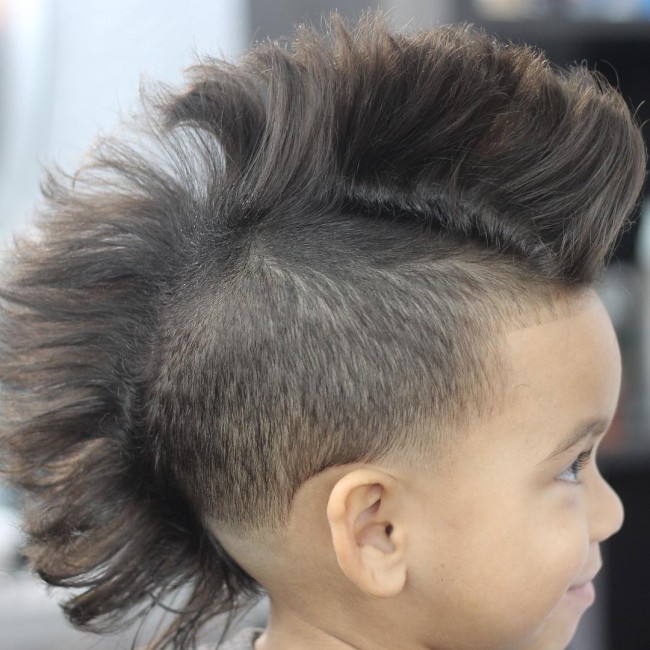 Even if you do not have the slightest idea of how to choose a haircut for your little boy you can never go wrong with a Mohawk. A Mohawk can look outdated or even a cliché to older men but somehow this style always looks great on little boys, and they can wear it time and time again without looking out of style. However, try to be a little creative with your boy's Mohawk by giving it some color or shaping it is a slightly different way from the traditional one.
# 5 The Little Johnny Bravo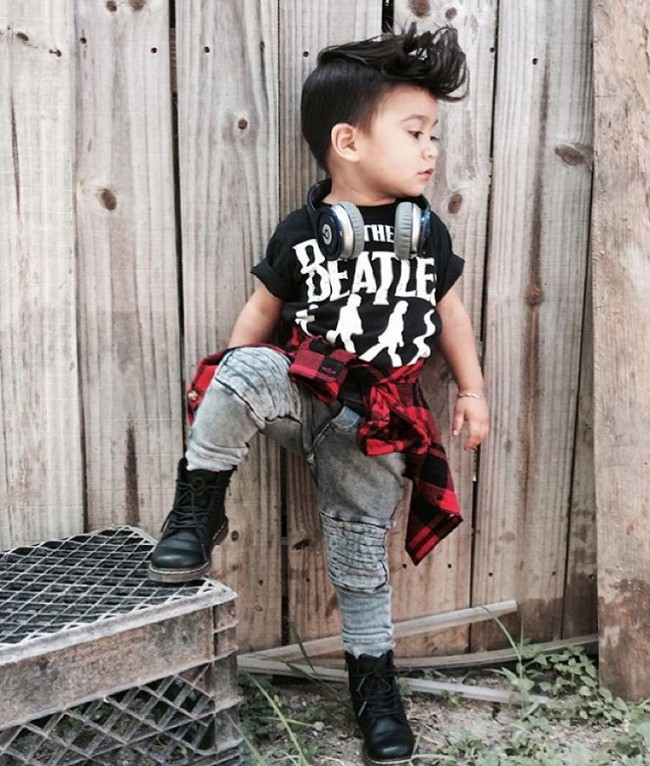 If your little boy has an oval or round shape and medium or thick hair, then this style is perfect for him. You can give him this style by applying a generous amount of wax, gel or texturizing lotion on their hair and then brush it with your hands or using a vent brush. After doing this, you should work yourself up and try to make it stick up high as much as possible. You can then use hairspray to give it a nice finish.