50 Eye-catching Men's Ponytail Hairstyles – Be Different
Long hair on men is gaining more and more popularity as guys from all walks of life and different professions grow out their locks. If the hair is well looked after, this style can suit almost any man and be attractive. But longer locks can get in the way and that is why ponytail hairstyles for men are such a great choice. The hair can still be shown off, but is kept off the face and out of the eyes. Let's have a look at a few hot man pony styles:
# 1 Medium Length Hair in Laid Back Ponytail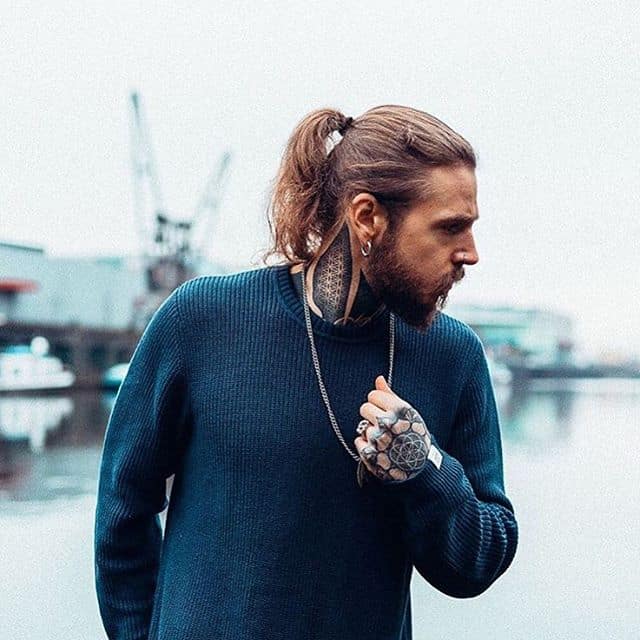 Here we see long sandy blonde and dark brown hair that has been gathered up and secured in a high man pony. Some strands have been left loose and tucked behind the ears.
# 2 Bright and Tight Curls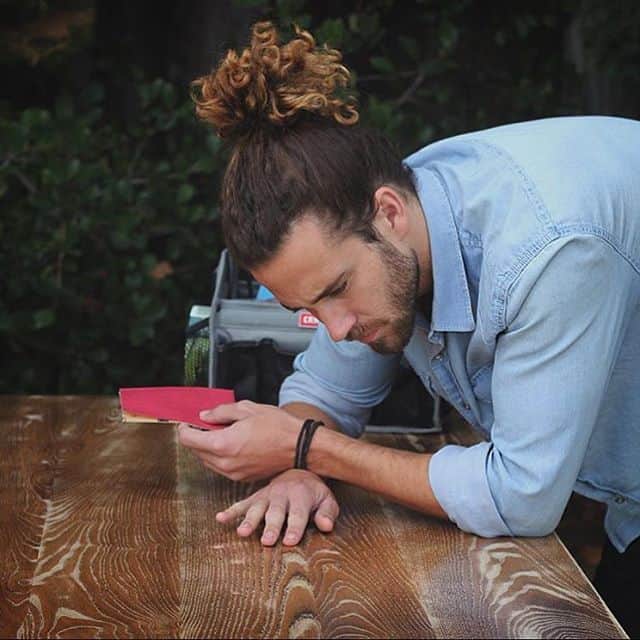 Curly hair like this can sometimes be unruly but here it is kept out of the face by brushing it into a bunch of copper blonde ringlets on top of the head. This also helps showcase the brighter color against the deep chocolate brown underneath.
# 3 Island Style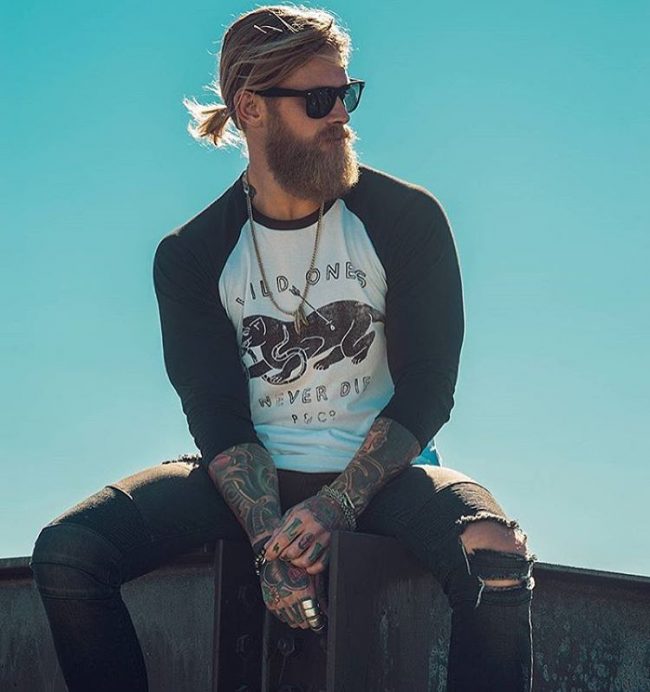 This hairstyle is neat but relaxed and the color is perfect for the beach. Dark ash blonde highlights have been applied over a chestnut brown base. The hair has been loosely collected and tied at the back. A large number of speeds allow users to mix
# 4 Soft Mocha Ponytail with Light Blonde Tips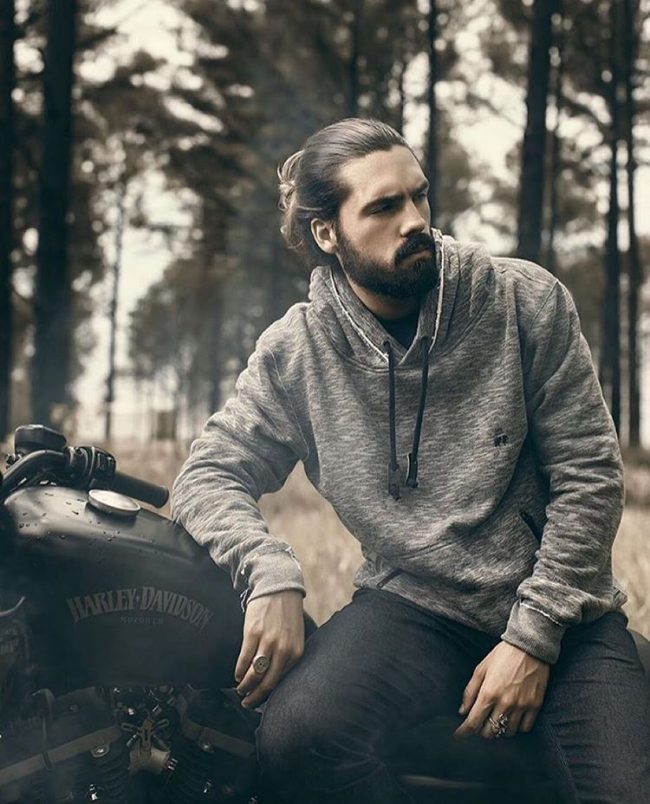 His silky mocha colored hair has been combed tightly back and hangs in a ponytail down his shoulders. The base hue ties in well with his beard while the tips are a light flaxen blonde.
# 5 Matt White Ponytail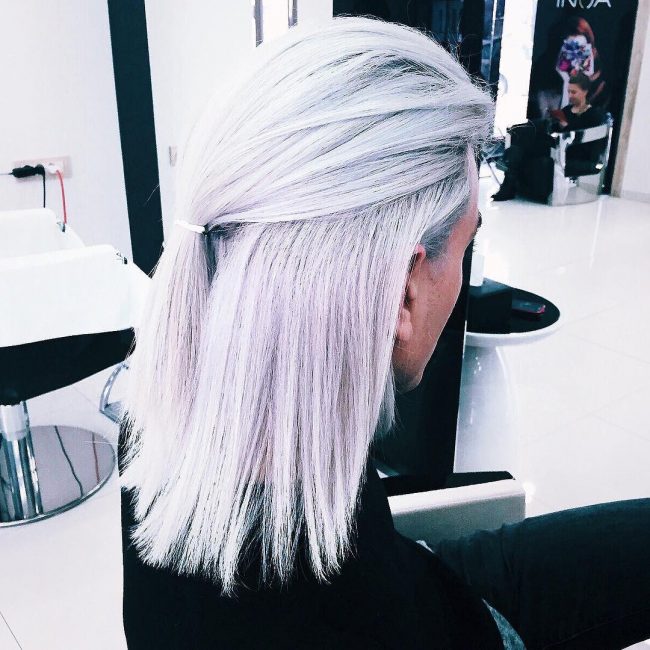 Perfectly white and straight mid-length hair is gathered in a pony with an impressive volume on top. The lower half of the hair is cut in a straight line.