60 Incredible Hair Color Ideas For Men – Express Yourself
Finding the perfect hairstyle may look like a hard task for some men and most will try different things in the pursuit to get a perfect look. However, what most fail to realize is that perfect hair comes from very simple styles. You do not have to have a great haircut or wear a complicated hairstyle to look good. In fact, a simple hair coloring may be all you need to get that perfect look that you are always dreaming of. And the best part is that there are endless color ideas to choose from. Despite the existence of these ideas most men will have trouble choosing the right one but if you have some ideas in mind, this will be easier. Take a look at the following 60 amazing hair color ideas for insight on some colors that you should try.
# 1 Copper Brown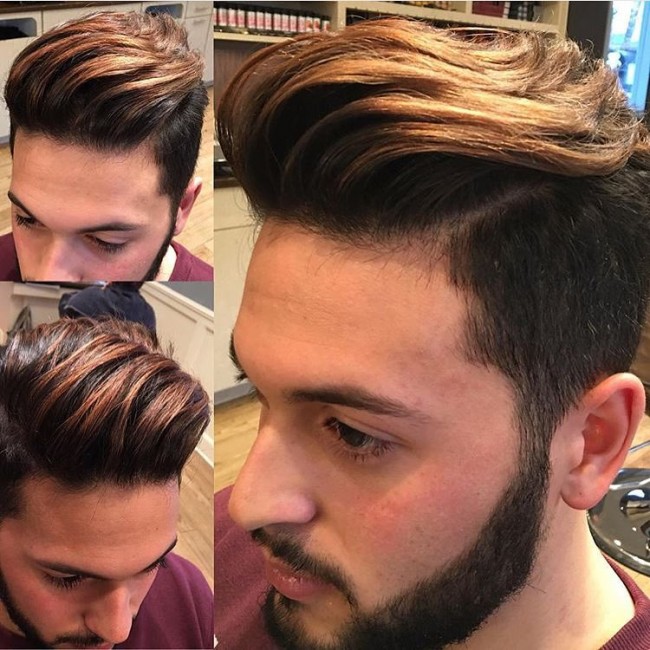 Copper brown will always look great on people with a warm skin tone. This is mainly because this type of skin tone contains yellow or olive undertones. A copper brown is perfect for men who have curly hair as it is known to bring out the texture of every curl and hence to make any curly hairstyle look more detailed and appealing. However, anyone with a naturally straight hair or flat ironed hair can still wear this color and look fabulous, but they would have to cut their hair shorter and make it a little bit messy.
# 2 White Lightning
As age catches up and your hairs start turning gray you should not hide this color because it can be a beautiful color on your head. In fact, some people go to great lengths to get this color and so you should rock it with pride. It looks good on men with medium, neutral or thick complexions and thick hair.
# 3 Medium Grey
Medium gray is a naturally occurring color and some people who are lucky enough get to have this color without having to use any hair dyes. This color brings about a perfect combination of gray and white hairs that are a result of genes or aging. It is also very stylish, and so you can wear it to enhance your look. It is suitable for cool and neutral complexions. Medium and coarse textured hairs also look best in this color, but you can always use it for any other type of hair provided you choose a good cut or hairstyle to go with it.
# 4 Neutral Dark Blonde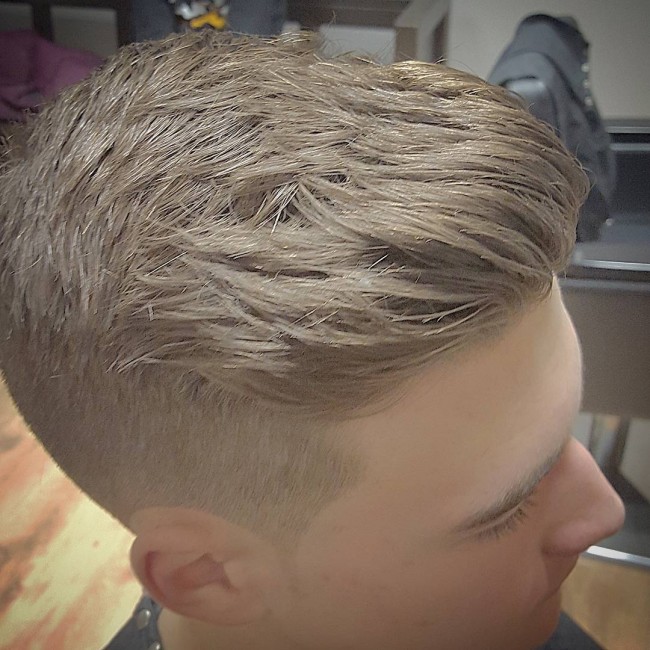 Neutral hue or dark blonde is ideal for hair that is short on the sides and longer on the top section. Blonde strands look better on light skinned men or those with a cool complexion, and so the neutral blonde will also look good on males with similar complexions. If you have dark brown eyes, this will be an added advantage for the look since this eye color will stand out against a dark blonde mane. The best hair texture for this color is medium because fine or too thick hair will not look very attractive.
# 5 Neutral Medium Brown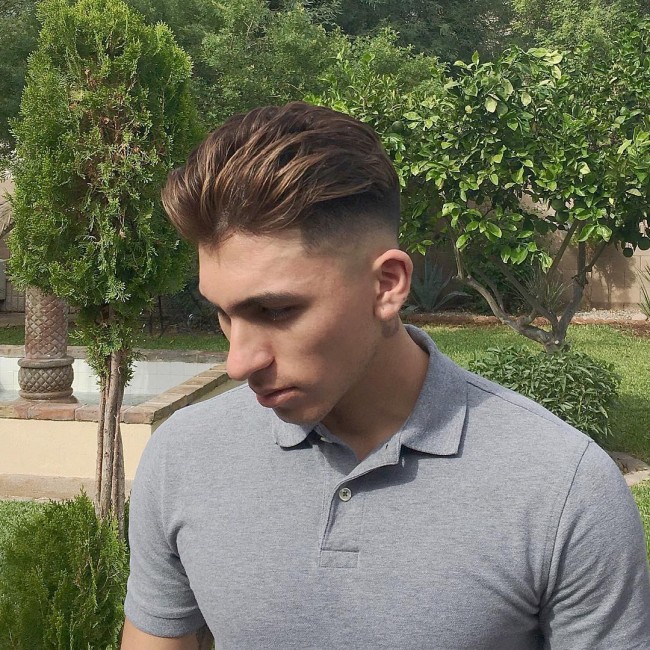 Neutral medium brown is a very versatile color because it can complement many skin tones, but it is more suitable for people with a neutral complexion or fair to medium cool. A neutral complexion, in this case, means that you do not have underlying red or olive tones on your skin. This color works well with any strand texture, but it is important to know that fine hair texture will look even finer in this color. And so a short spiky cut will look extra good when worn in this color.