60 Marvelous Men's Side Swept Hairstyles – Neat and Sexy
Something about side swept hairstyles makes a man look very distinct. Side swept hair is clean, stylish and also very classy. And if you add all this to the fact that it is also a very versatile hairdo then you have a style that every man who wants to keep up with the times should try at some point. This gallery showcases 30 exquisite styles with a side sweep, and you can be confident that you will find a few that conform to your tastes and preferences.
# 1 Hipster hair with Tapered Sides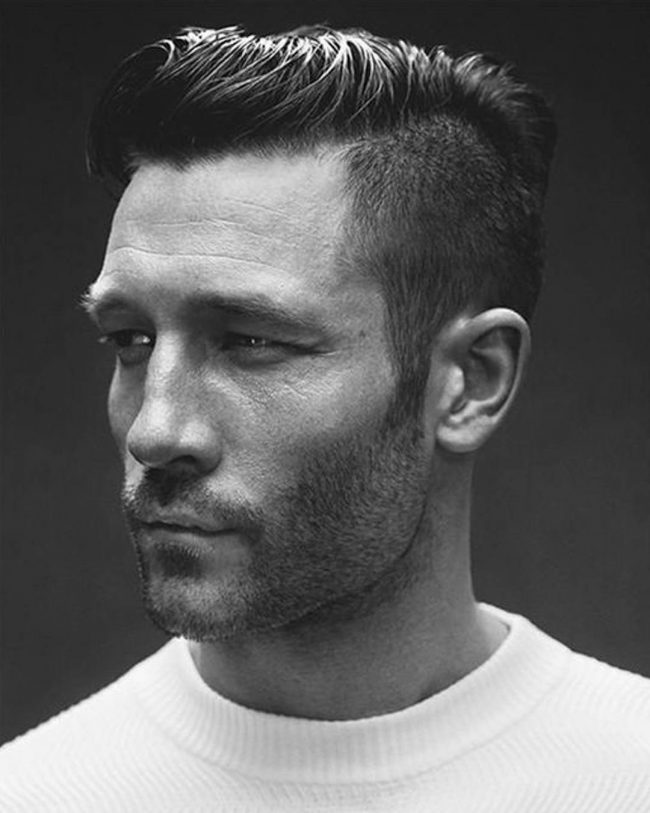 Hipster hairstyles are very fashionable, and you can create one like this by just tapering the sides and back and finish by sweeping the smooth strands on the crown to the side.
# 2 Natural Curly Bangs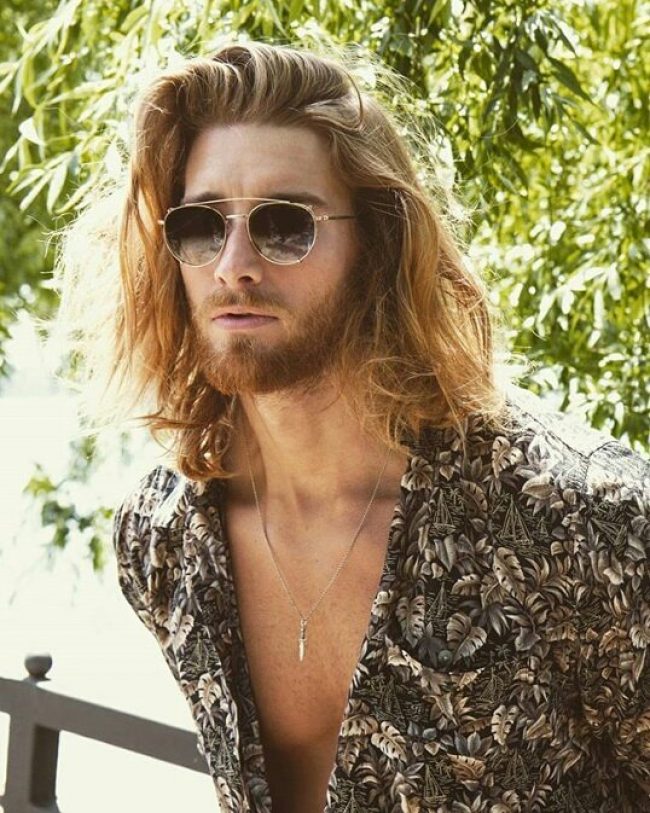 If you have a long curly natural hair with a perfect volume and texture like this one, then you have to do little to give it a top notch style. A simple side part and pushing the long bangs to the sides in moderate layers is enough.
# 3 Classic Sharp Fade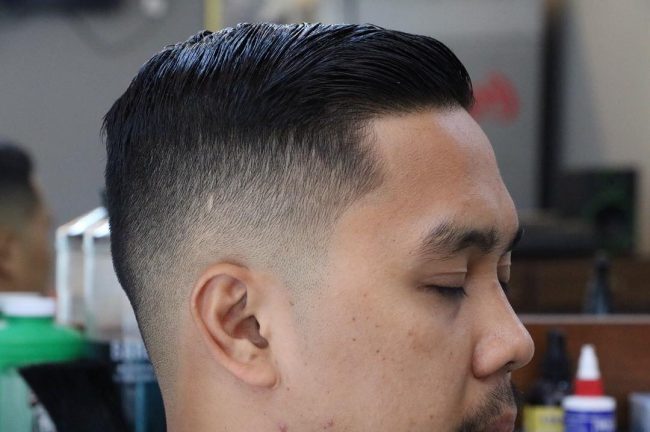 The sharp fade on the sides of this short haircut is amazing, and it will make any man stand out. However, the design on the crown is also top notch, and it involves brushing the short strands to the side.
# 4 Artistic Coiffure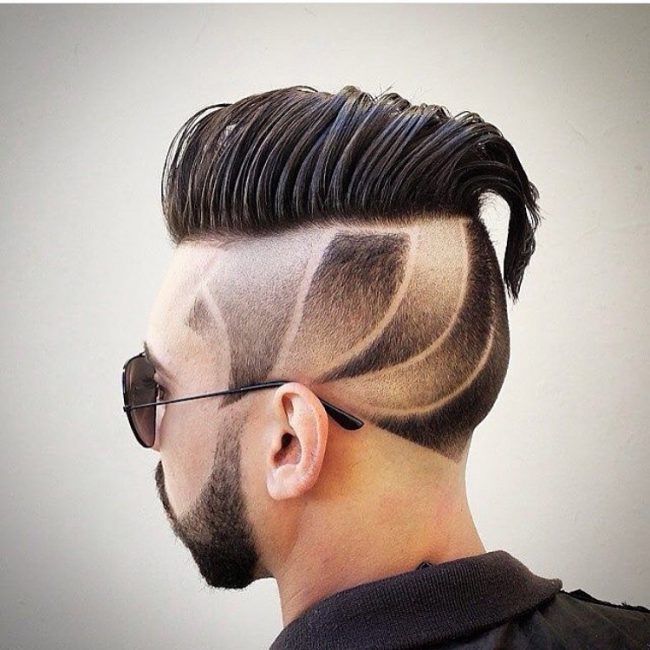 Sometimes an artistic touch is all that you need to create a stylish look. The short sides and back in this hairdo have some beautiful patterns but the freshly waxed bangs on the crown are the center of attraction.
# 5 Layered Silver Gray Bangs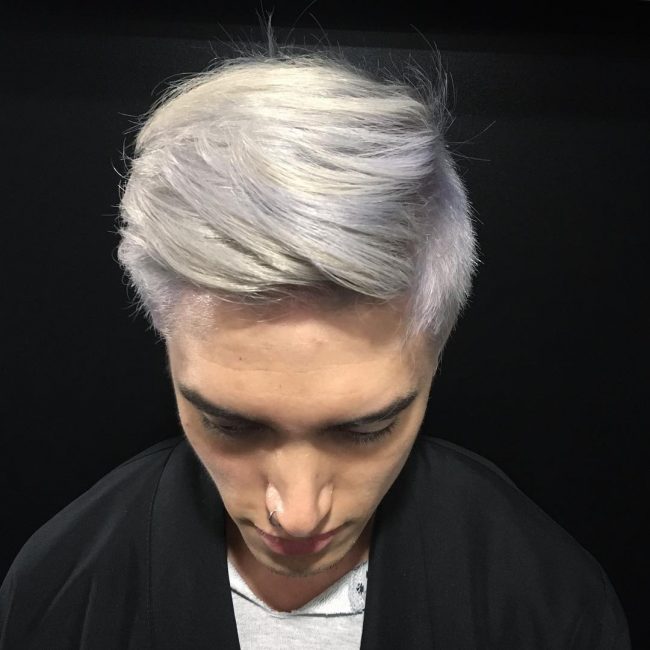 Silver gray is a unique shade, and if you combine it with a gorgeous cut like this one, then you will have a fantastic hairdo. The haircut involves tapering the sides short and leaving some long bangs on the crown that you should style by layering.