50 Modern Crazy Hairstyles For Brave Men – Pure Art
It is impossible to give an accurate number to types of men's crazy hairstyles currently available since new ones are always coming up, and as people continue to experiment with their creativity the options are unlimited. However, certain haircuts will always make a man stand out or, at least, draw attention. Whether people consider them interesting, attractive or even weird, these styles will always leave people talking. The looks come in all shapes, sizes, patterns, and colors. There are no parameters that are used to qualify designs as crazy, and so any look can be placed in this category provided it is out of the norm or unconventional.
# 1 Extreme Spiky Mohawk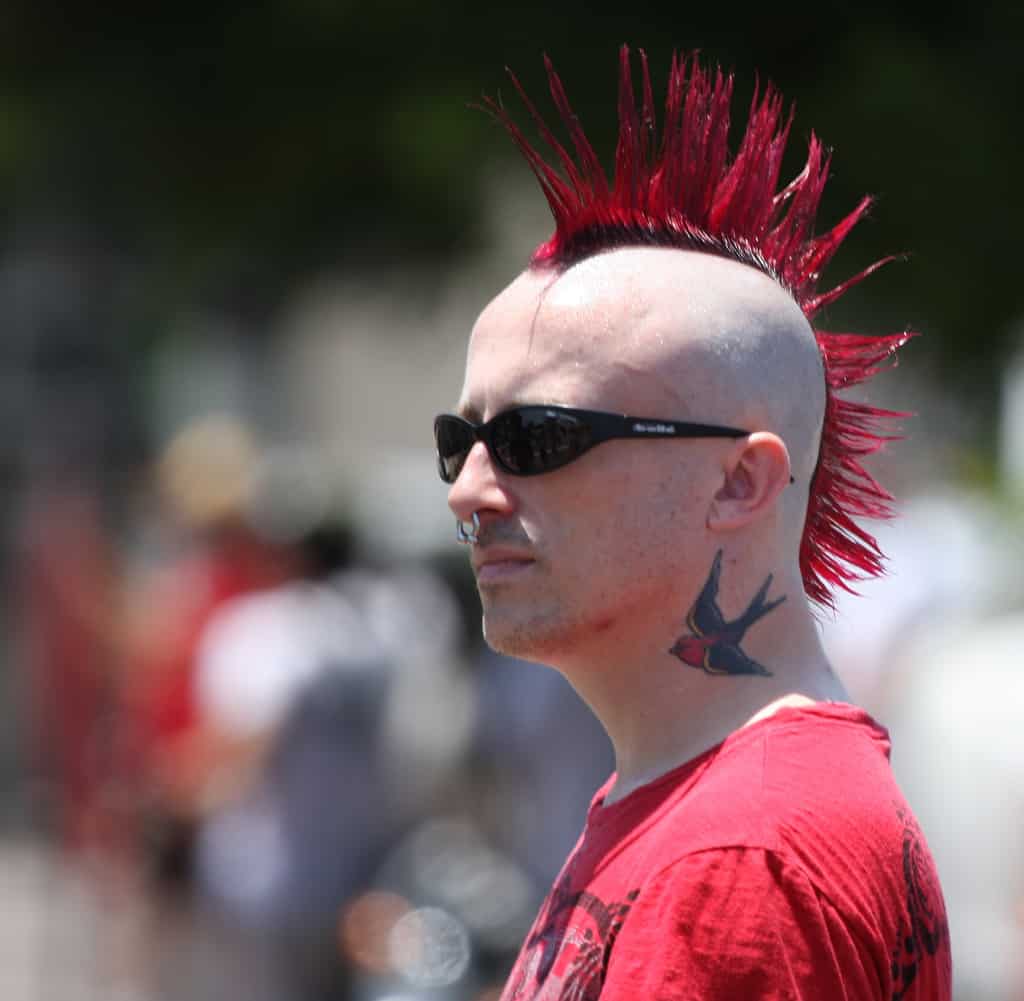 This is an amazing design, and although it might not be as crazy as others, it will still take a lot of courage to wear. In this style, hair is shaved into a Mohawk like style with a thin strip of hair left in the middle and the sides closely cut. The section of hair in the middle is then colored and styled into some extra high and thick spikes.
# 2 Extra High Top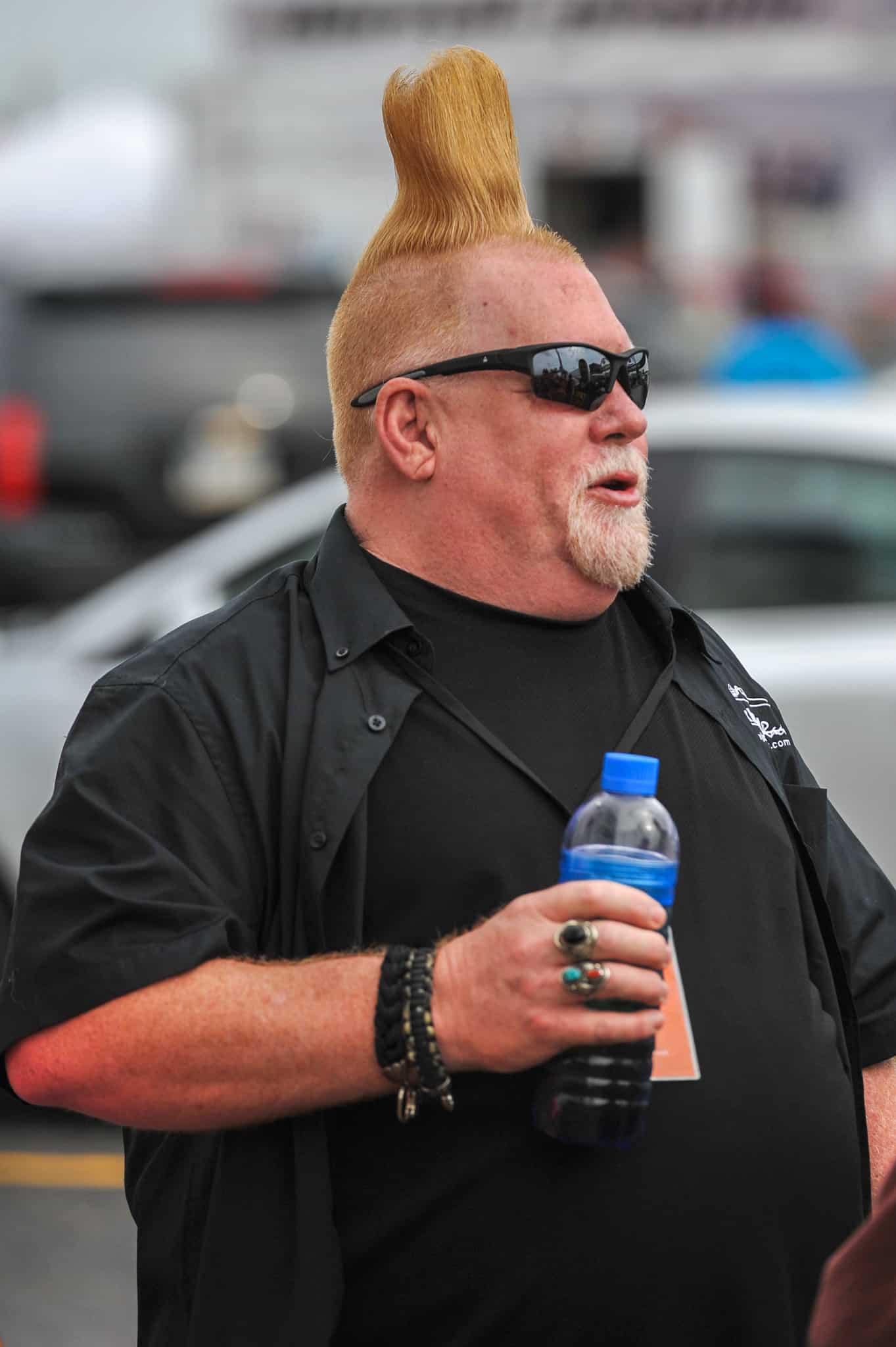 It will probably take some extra work and a generous amount of hold product to get this look right, but if you are looking for a simple but crazy hairstyle, then this one is worth the effort. It's very simple to get it. All that is required is to maintain long hair at the top with the sides and back left short. Some hold product should then be applied on the long top and styled to give it some extra height.
# 3 Himba Dreadlocks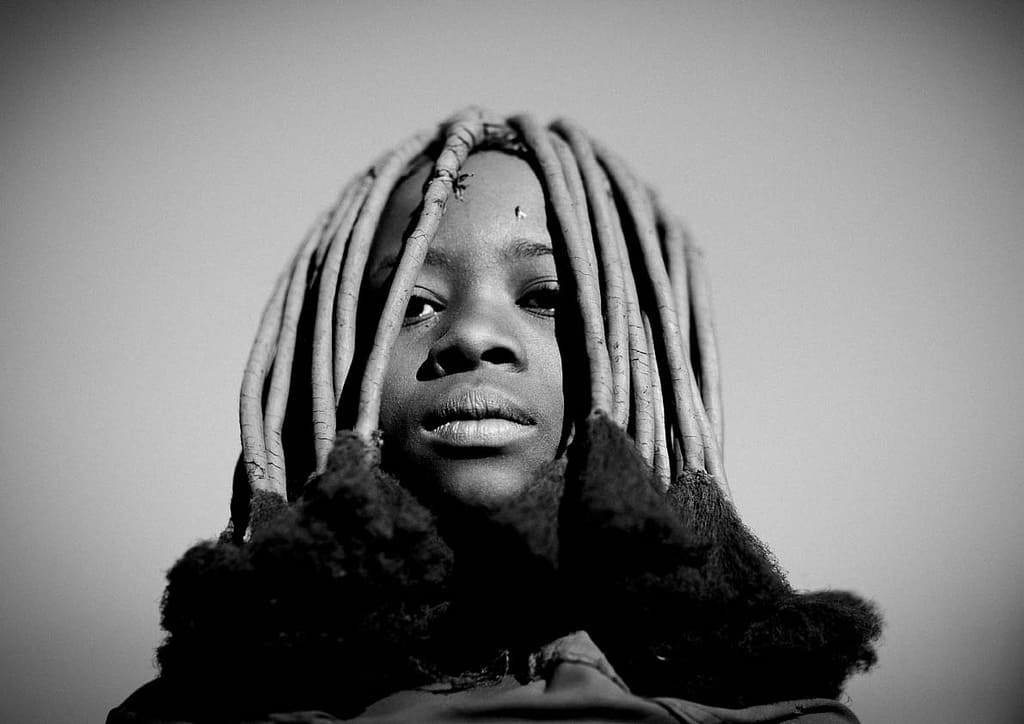 This weird hairdo has been inspired by traditions of the Himba people of Namibia. They are dreadlocks that are done in a different way from the famous or conventional locks. In this style, ends of the locks are fake hair and not necessarily the hair of the wearer. The ends are also not locked in like the rest of the hair, and so they form what looks like a fallen tree on the head.
# 4 Mr. Green
It's common to see men with colored hairs but in most cases the choice of color is mostly very conservative. Most men prefer to go with natural hair colors such as brown or some shades of gray. What makes this look crazy is that hair is given a dazzling green color with some patches of pink or maroon. Apart from the color, everything else is natural.
# 5 Double-Decks Faux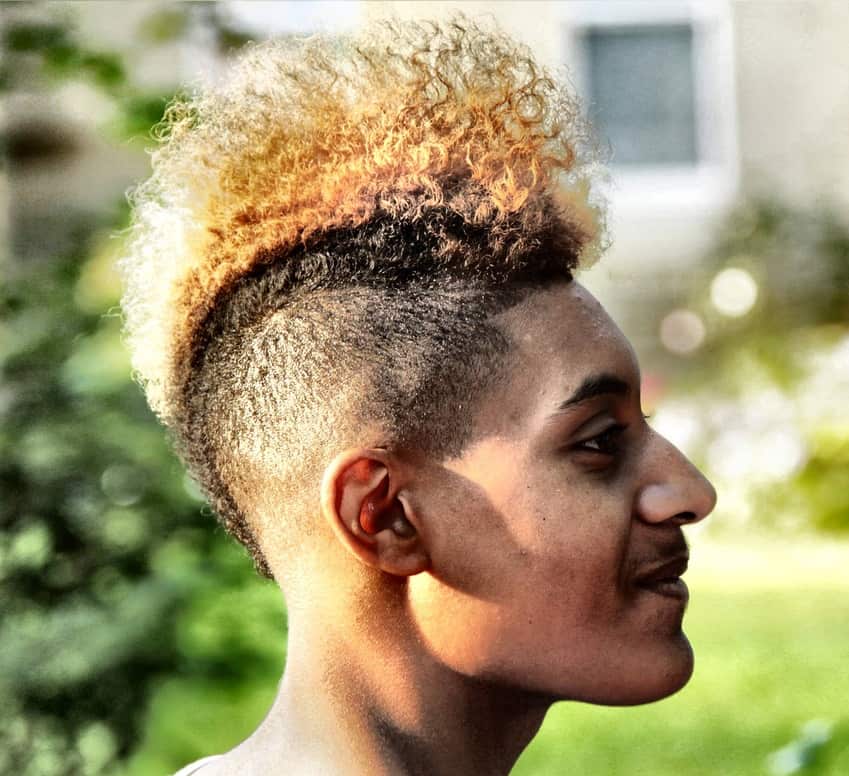 If you are thinking of getting the popular faux hawk, then you can try this style that will make you stand out from the crowd. It is an ordinary faux hawk in all sense but what makes it unique is the double decks created by giving hair two distinct color levels. Whereas the hair is below black, the hairs on the top section of the faux hawk are brown.