In the past, nerds were often portrayed as having little to no fashion sense. However, times have changed, and now even geeks can be stylish too!
If you consider yourself a nerd and want to accept your look by embracing a nerd hairstyle for men, you're in the right place!
There's no need to be ashamed of your love of all things geeky and nerdy. Embrace it! And what better way to show your enthusiasm than with an awesomely styled haircut?
Top Nerd Hairstyles for Men
Whether you're a guy into sci-fi, anime, or comics, we've got the perfect nerd hairstyle for you. So come on, let your nerd flag fly!
1.
Afro Bush
This bushy spiky hairstyle on afro hair is unique and eye-catching, and it can help nerd guys to stand out from the crowd. The best thing about this is that it is easy to style.
All you need is to grow your hair for more than a year and let it stay natural. However, you may twist the ends to make them spiky.
2.
Finger Sweep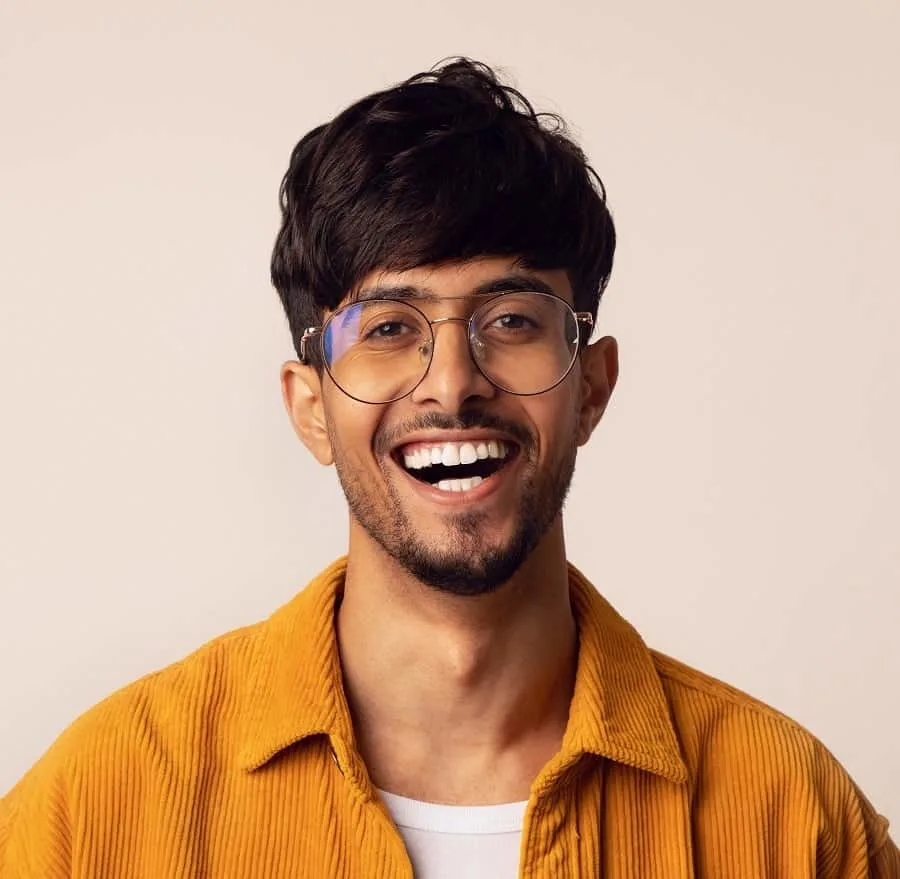 To create the nerd look, start by sweeping the hair from the top of the crown to the forehead. Then, use your fingers to create a slightly messy look.
Finally, add a little bit of hair spray to hold the style in place.
3. Brush Up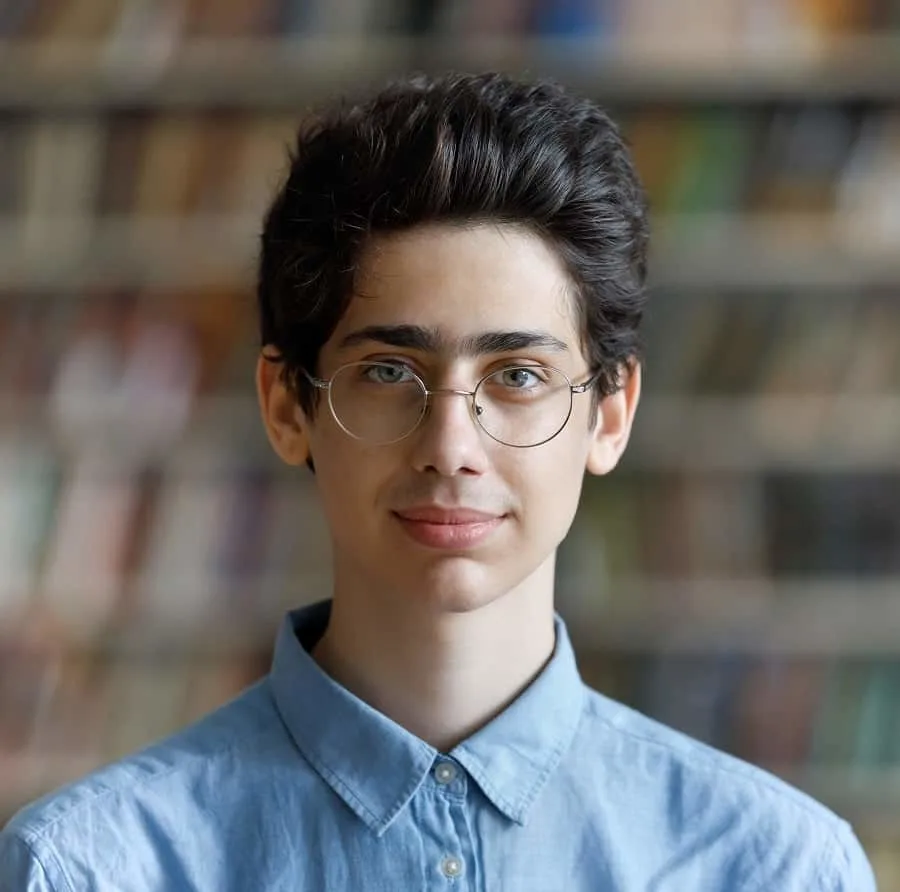 This geek look is all about adding volume and texture, so it's perfect for guys with fine and medium hair. To start, simply apply some soft hair gel to your damp hair and comb it back.
Next, use a brush to lift the hair up and back, creating a fluffy, textured effect. Finally, finish with a light mist of hairspray to keep everything in place.
4.
Curly Mess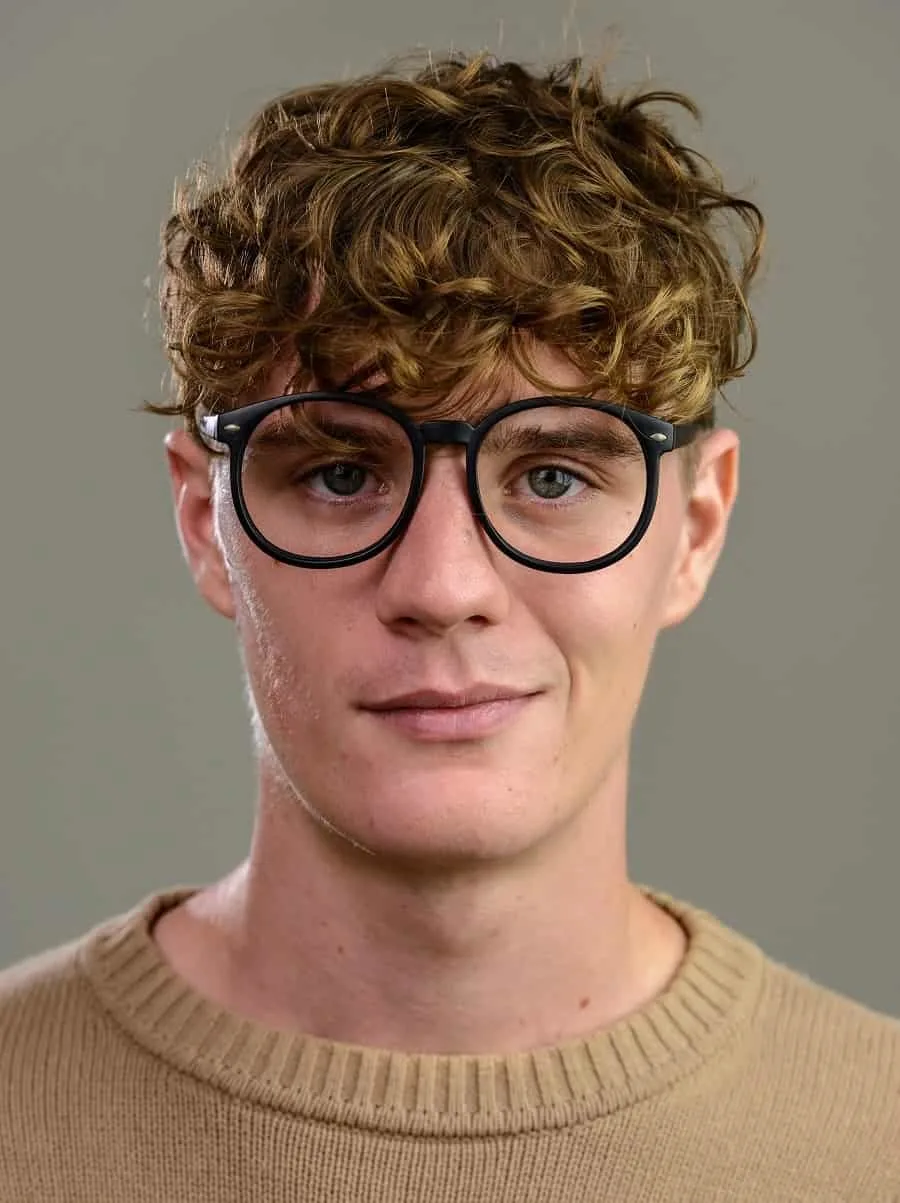 If you're looking for a nerd hairstyle to keep things messy, then a curly, messy hairstyle that falls on your forehead is the perfect choice for you.
Just add some medium-hold hairspray to your curly hair and use your fingers to style them. But make sure that the hair doesn't look too sloppy.
5.
Messy Part + Curly Bob
If you have a nerdy characteristic, the messy part on the side of your long hair will give you just the right amount of quirkiness. Use a comb or your hand to create the desired parting on the side to get the look.
For best results, use a hairspray to help to hold the hair in place and keep it looking its best all day long.
6. Forward Sweep + Bangs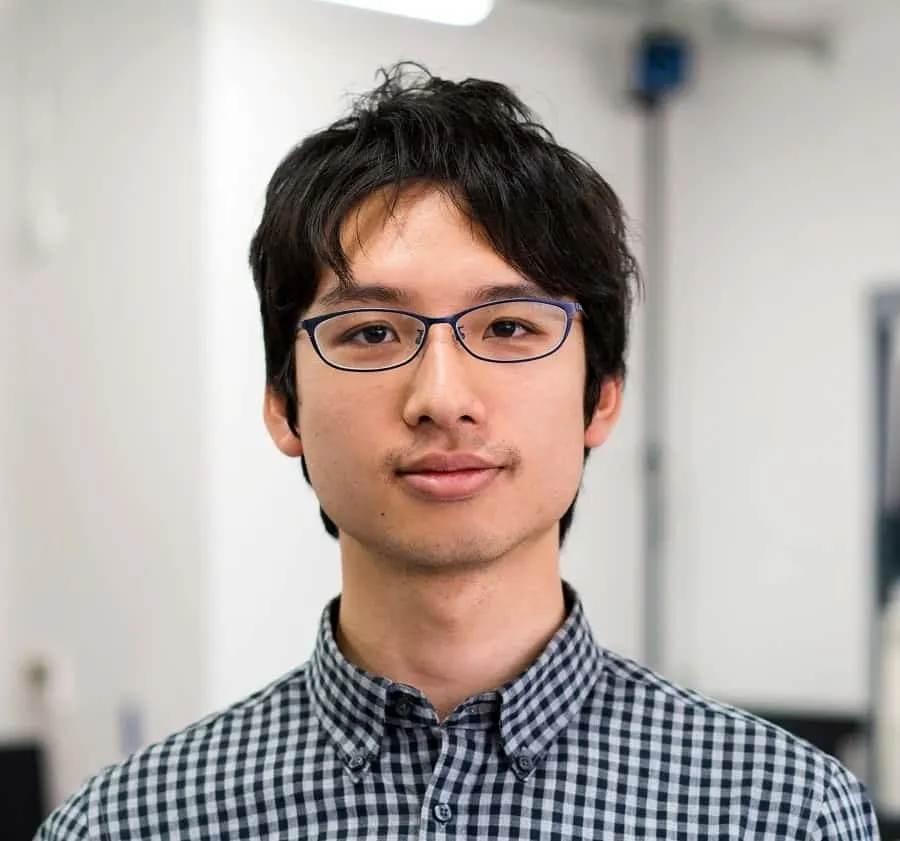 To style it, simply part your bangs in the middle and sweep the bangs to both sides. You can use a little hair gel to tame any flyaway, but otherwise, this look is pretty low-maintenance.
7.
Neat Comb Over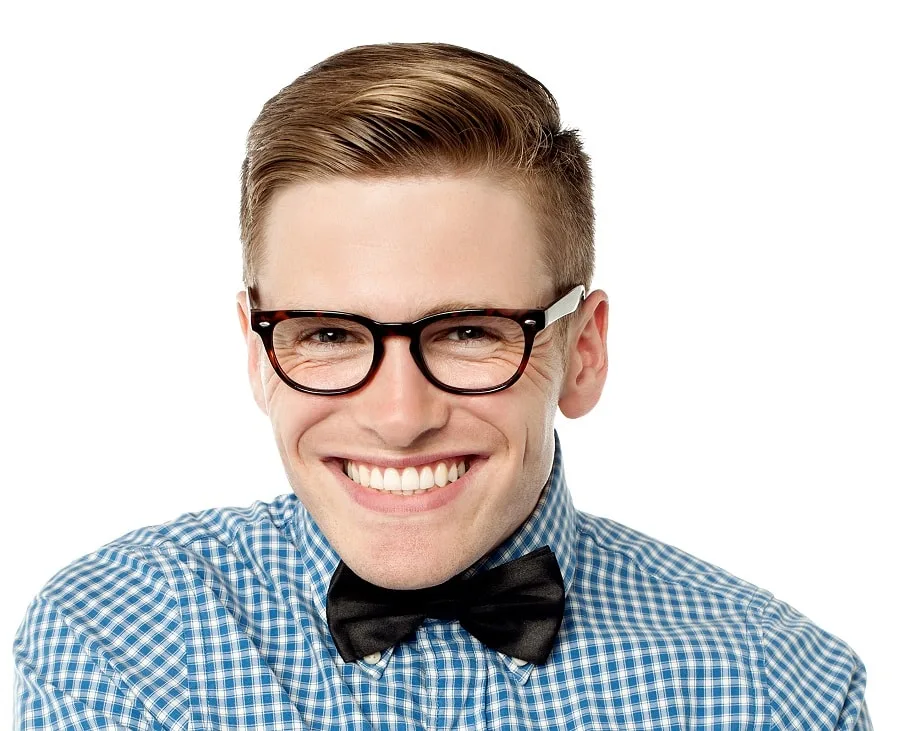 The key to this style is to keep the sides short and clean-cut while letting the top grow out a bit. You can then comb the top over to one side and use some hair cream to keep it in place.
The result is a modern and stylish hairstyle that can work for both casual and formal occasions.
8.
Parted Long Wavy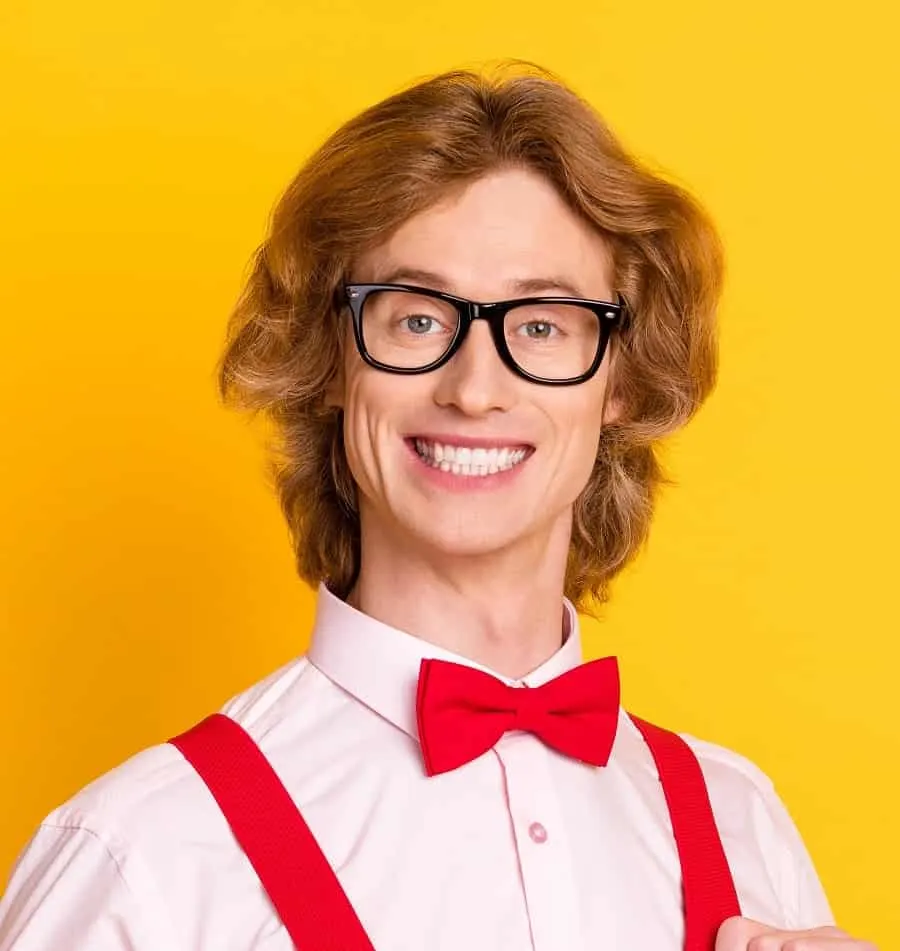 This hairdo combines the long classic look of a parted hairstyle with the modern edge of wavy hair. To get the look, start by parting your hair in the middle.
Then, use a curling iron to create loose waves throughout your hair. For an extra touch of nerdiness, add in some glasses, and you're good to go!
9.
Curly Undercut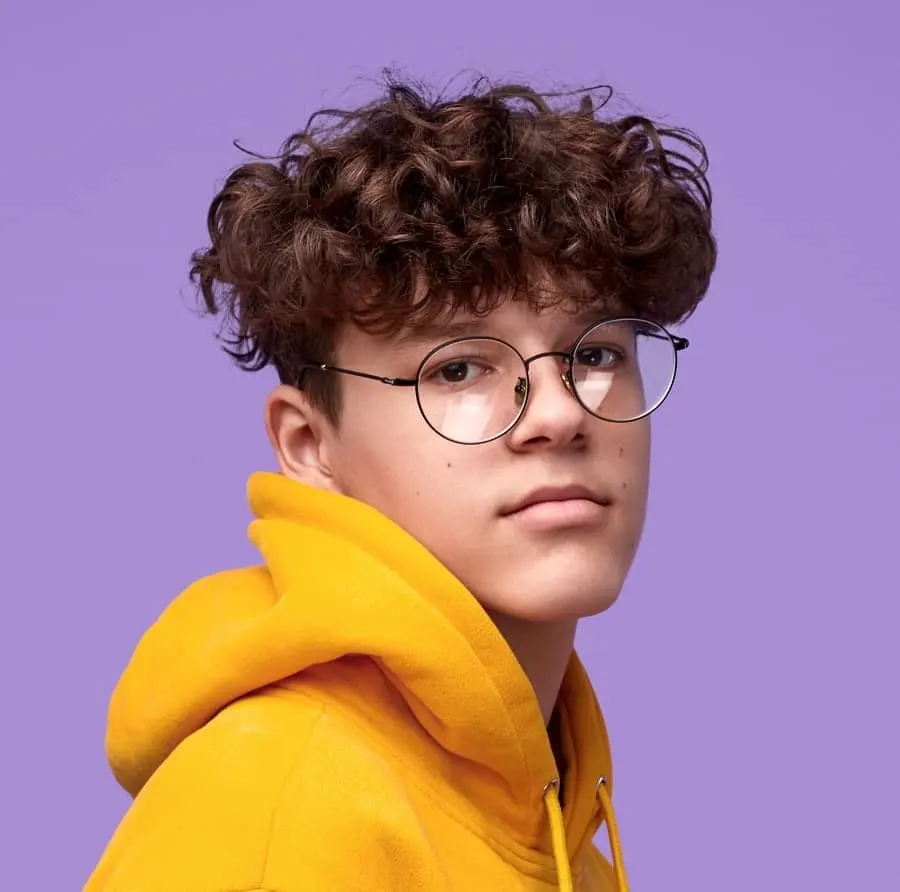 To get the look, start by getting your hair cut short on the sides and back. Then, let your curls grow out a bit on top.
You can style them however you like – tousled and natural or sculpted and polished. The important thing is to keep the sides and back short so that your curls really stand out.
10.
Brush Up Bangs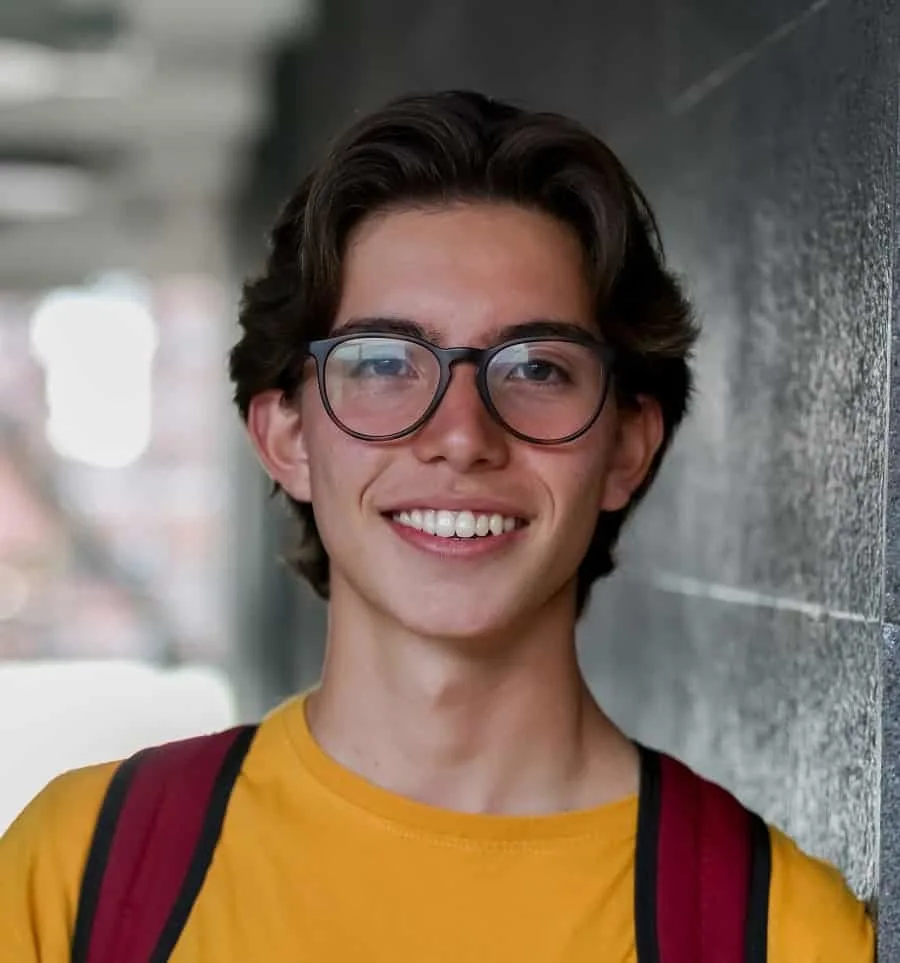 If you have straight or wavy hair that is not too thick or thin, then this style will suit you. To style your hair in this way, simply apply some hair cream to your damp hair and comb it back.
Then use a fine-toothed comb to create a middle part. You can then use your fingers to lightly press down the hair on either side of the part. Finally, use a hairdryer to brush the front bangs up and away from your forehead.
11.
Buzzed Line Up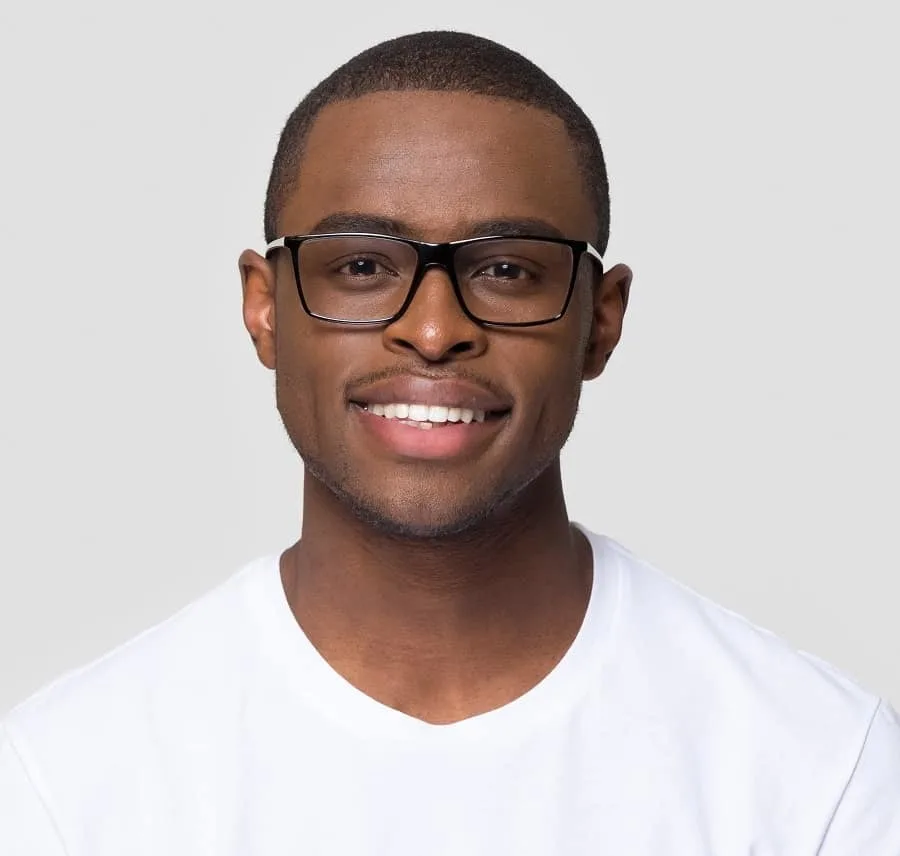 This nerd style will give a more masculine look to any man. Just get a buzz cut on your afro hair and make a line on the forehead.
12.
Nerdy Swept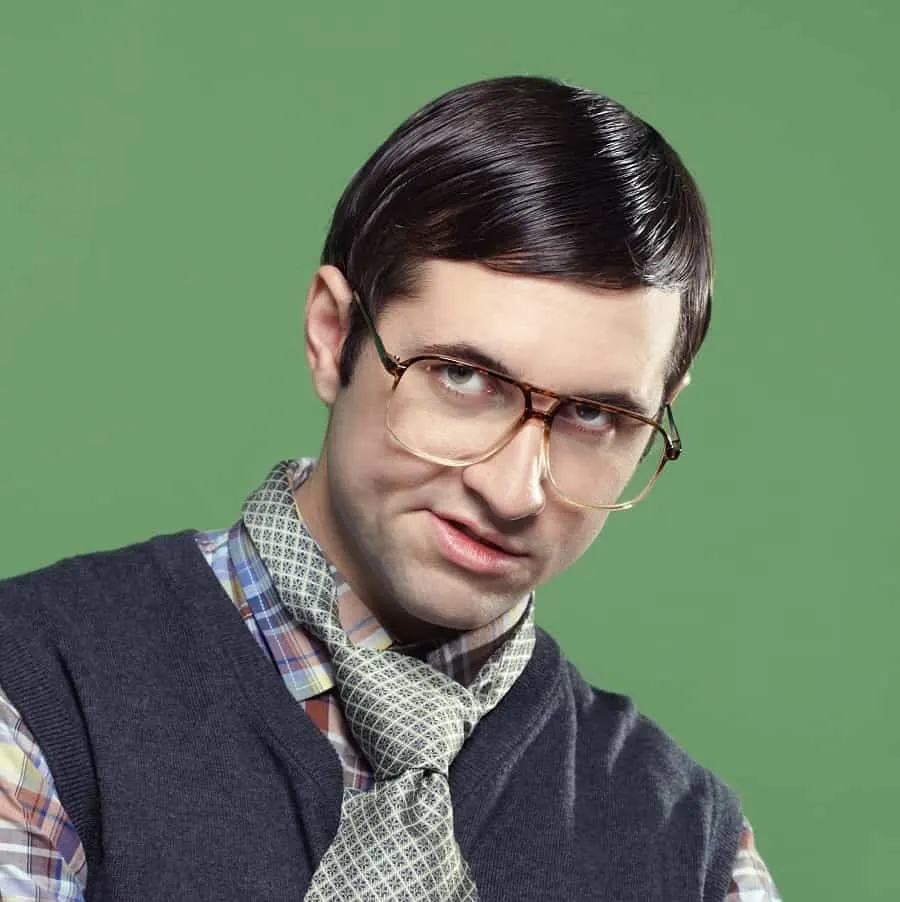 This hairstyle involves sweeping the hair from the top of the head to the side while pushing the hair down behind the ear.
To get this look, simply apply a small amount of gel or pomade to your hands and work it through your damp hair. Then, use a comb to sweep your hair from the top of your head to one side.
13.
Textured Crew Top
It's stylish and modern yet still geeky enough to show off your interests. Plus, the short sides will make your face look thinner. So if you're ready to make a change, get a crew top haircut with short sides.
14.
Thin Sweep + Messy Spike
The thin sweep nerdy hairstyle with a bit of messy spike is the perfect way to top off the look for a man. First, start with clean, dry hair. Then, use a comb to create a side part.
Next, use a brush to sweep the hair over to one side. Be sure to keep the hair relatively flat against the head. Finally, add a bit of texture to the top by spiking it up with your fingers.
15. Kinky Spikes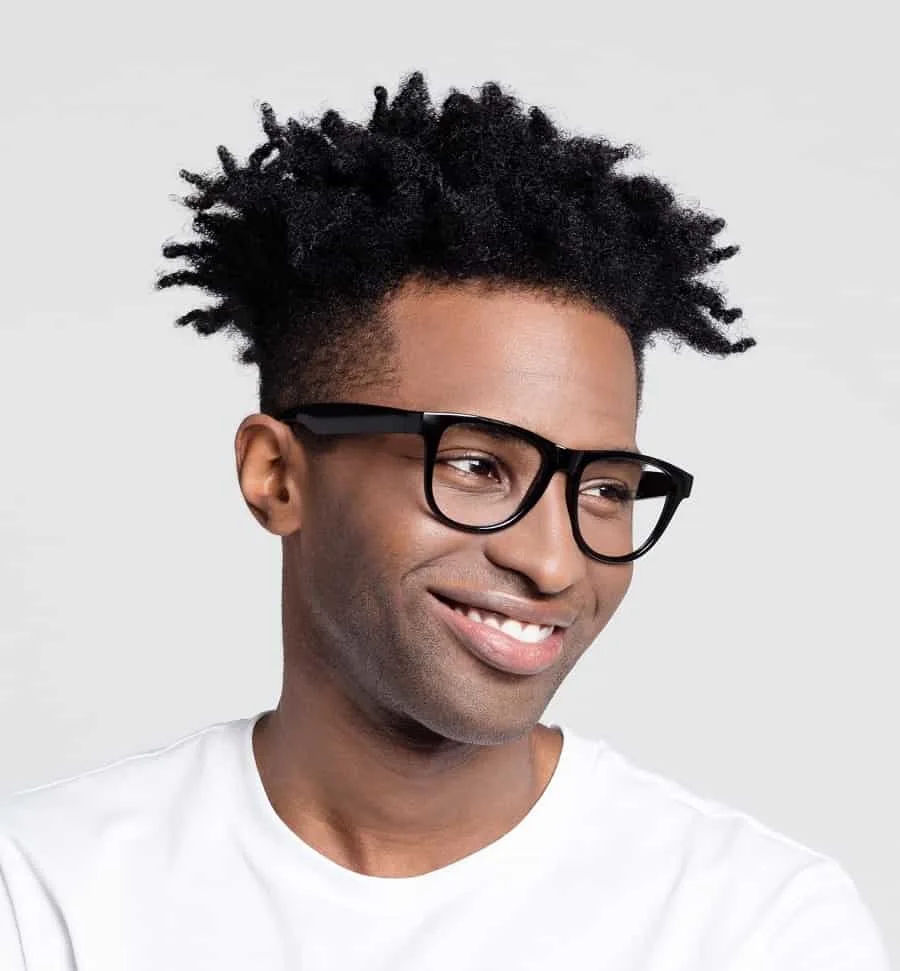 The fade on the sides gives the style a more polished look, while the long spikes add an edgy touch. Start applying a styling gel or pomade to damp hair to get the look. Use your fingers to distribute the product evenly, then twist the ends to define your spikes.
These nerd hairstyles are perfect for guys who want to achieve a stylish yet sophisticated look. With just a few simple steps, you'll get a nerdy-chic hairstyle that is sure to have some fun with the hair.