65 Easy Highlights on Dark Hair Designs – Reveal the Colors
Nowadays highlights on dark hair cut across the board because they work for both ladies and men. As a man, you can have the best haircut, but the chances are that it will not be unique because other people also have it, but you can change this with some bright highlights. And the good thing is that the options are endless when it comes to introducing color to your dark locks and below is a gallery of 30 different ideas that you can try out.
# 1 Scruffy Brunette Pompadour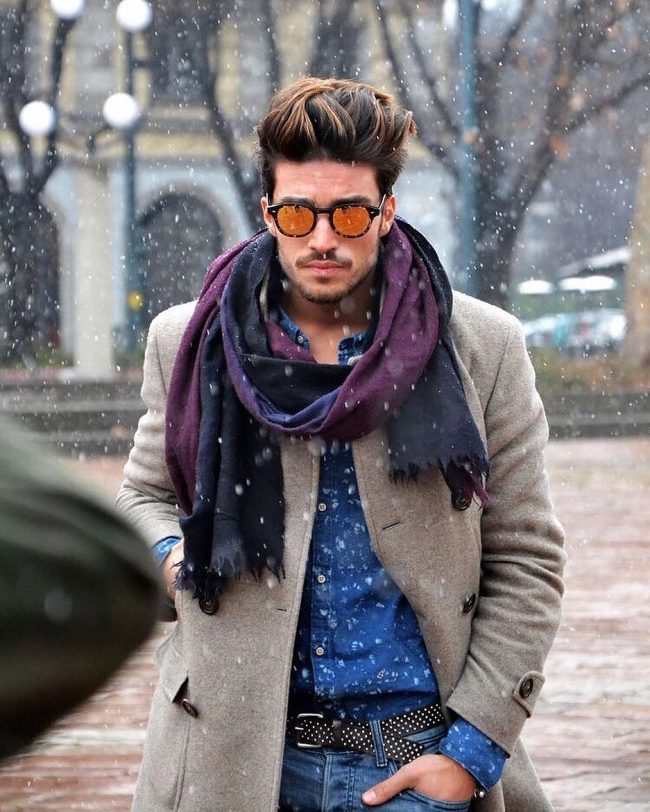 This hairdo looks fabulous, and it entails tapering the sides and leaving a long and textured scruffy pompadour on the crown. And if you give the natural brunette some subtle brown streaks then you can be sure of a trendy appearance.
# 2 Wavy Chocolate Brown Faux Hawk
The undercut and fade on the sides help to create a beautiful pompadour. However, the wavy strands on the crown and their beautiful chocolate brown highlights are what make this a top notch headdress.
# 3 Sexy Gray White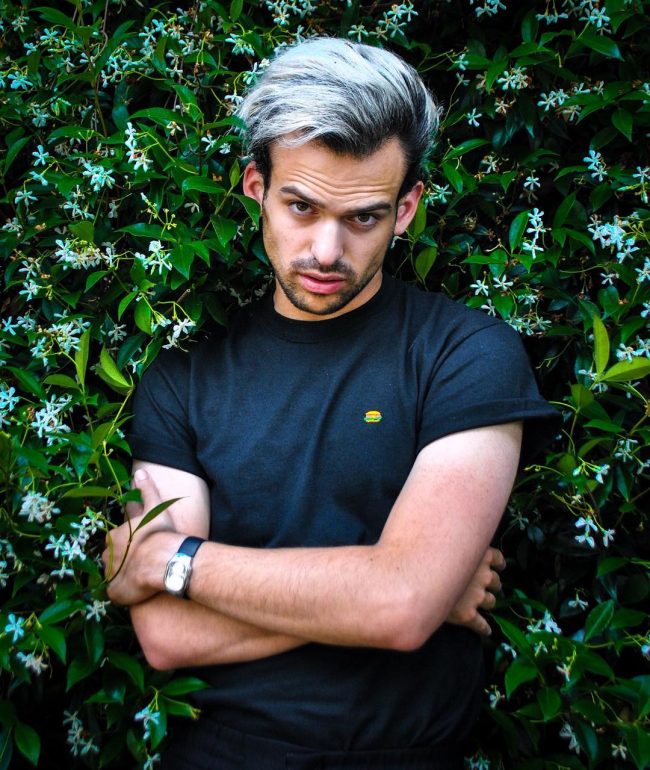 There is nothing fancy about this hairdo except for its beautiful color. To replicate this look, you only need to leave some long locks on the crown and taper the sides before finishing with a gray-white dye job on the top.
# 4 Subtle Blonde Streaks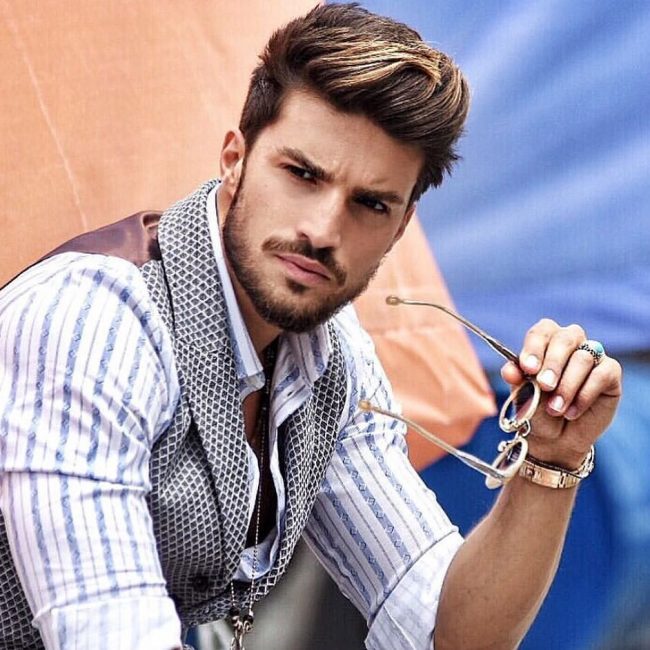 Although this hairdo has a beautiful upswept and wavy design on crown the introduction of the subtle blonde highlight adds some class to it. This color also helps to brighten up the naturally dark strands.
# 5 Relaxed Summer Locks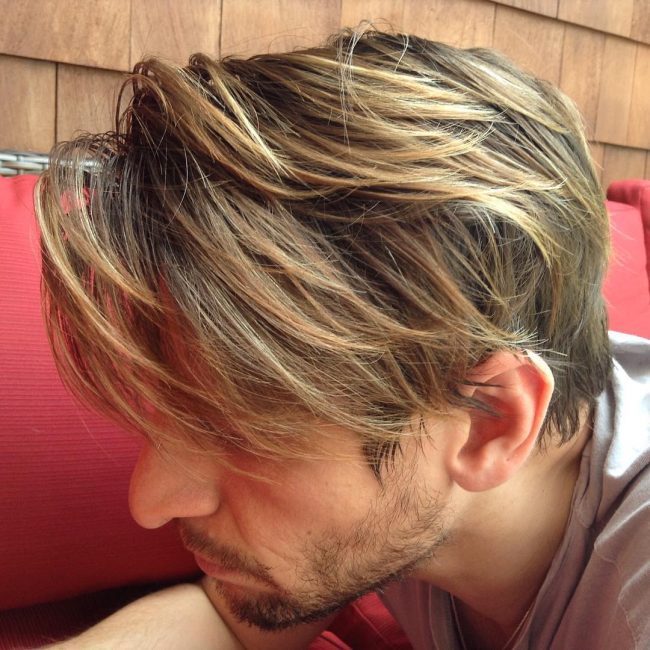 The messy layered and side swept look of this summer haircut is breathtaking and if you combine this with the beautiful honey brown highlight on the design you have a very classy gentleman look.