60 Breezy Styles For Spiky Hair – Show Your Trend
Some men like to keep spiky hair, and most of them look incredible because this style is suitable for most face shapes and hair types. The popularity of the spikes has led to the coming up of different ways to wear them. Some men have them as part of other hairstyles while for others as a distinct haircut. Regardless of how you have it, the design looks good, especially when done creatively or out of the norm and some quality products used to give hair some hold and shine. When it comes to this hairdo, the options are unlimited, and you can always find something that will make you stand out or that will go with your preferences. Since spikes are very common, most barbers and hair stylist can create them almost effortlessly. And if you are thinking of trying them out here are 60 cuts that will offer you some ideas on what to wear.
# 1 Tapered Quiff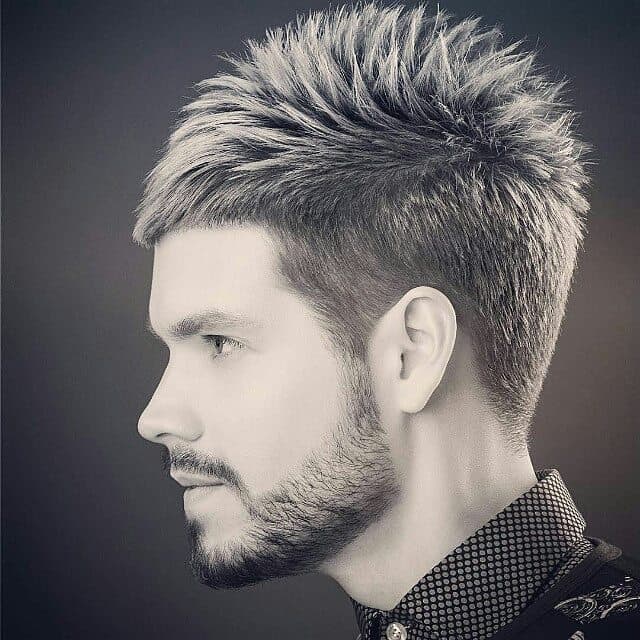 This haircut demonstrates a nicely tapered quiff to create the sharp spikes. Hairs on the top are longer than the sides and back, but tapering makes sure that even the shorter ones still maintain the spikiness. Apart from tapering the quiff should also be given some hold with a quality product and upswept slightly to make it more visible. Since the side and back are short nothing more is needed besides from the tapering.
# 2 Edged Pomp
A classic pompadour is a beautiful haircut by all standards, but you can make yours different and more attractive by spiking it. For this style, a few inches should be maintained at the crown while the sides should be given a skin fade. The longer hair is made spiky then styled into an amazing pompadour with a minor side parting.
# 3 Edgy Disheveled
It's interesting how this cut looks like the wearer just woke up and stepped out with an incredible hairstyle. However, contrary to how it may look it is a result of some styling and good razor work. Light hair wax is used on the hair but what gives it an almost shaggy appearance is that it has been made by running fingers through it. Before getting to the styling part, you need to use a razor on the sides to make them short and to create a perfect fade.
# 4 Wavy Perfection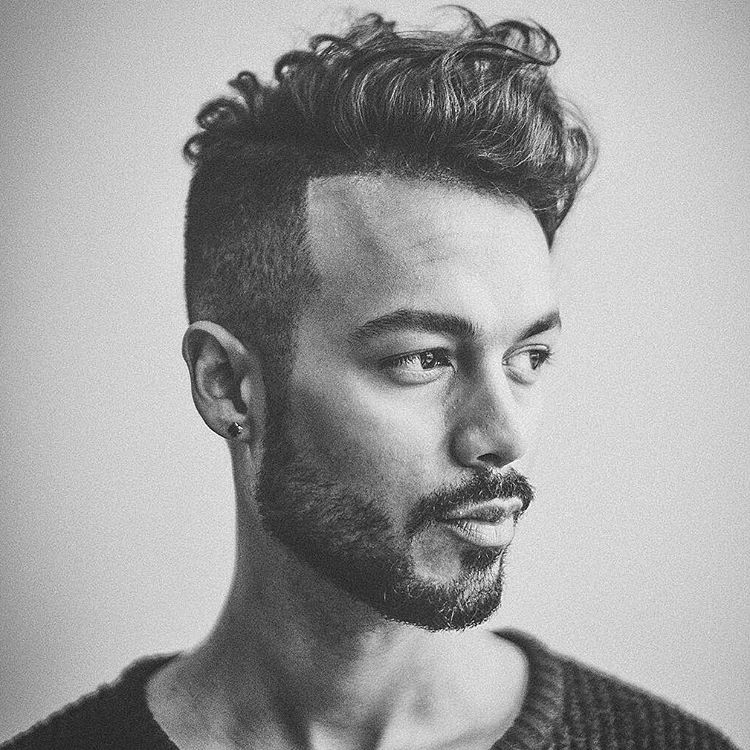 Wavy hair looks incredible when maintained well like in this cut. Wavy spikes here are well textured and voluminous and are made at the top section only, and the rest of the head buzzed out. This look is perfect for men with round or oval face shape and dark hairs because the waves look more detailed than in other face shapes.
# 5 The Platinum Highlights
In this haircut, the color does all the magic and makes the edgy bangs look incredible. It is also quite a unique color choice because you will rarely find men going with platinum for their mane. The platinum highlights are created with a dark natural base and hence creating an amazing contrast that will make a man stand out. For this style, the cut is also important, but it is a conventional high top (three inches or more) and faded short sides and back.