30 Fabulous Korean Hairstyles for Men – K-pop is Already Here
Heavily influenced by the KPOP (Korean Pop) culture, Korean hairstyles are at the cutting edge of fashion. Stylized waves and boyish, metrosexual haircuts in a range of colors can be altered to suit all face and body types. Let's see what's hot right now:
# 1 Perfect Peach Color with Dark Roots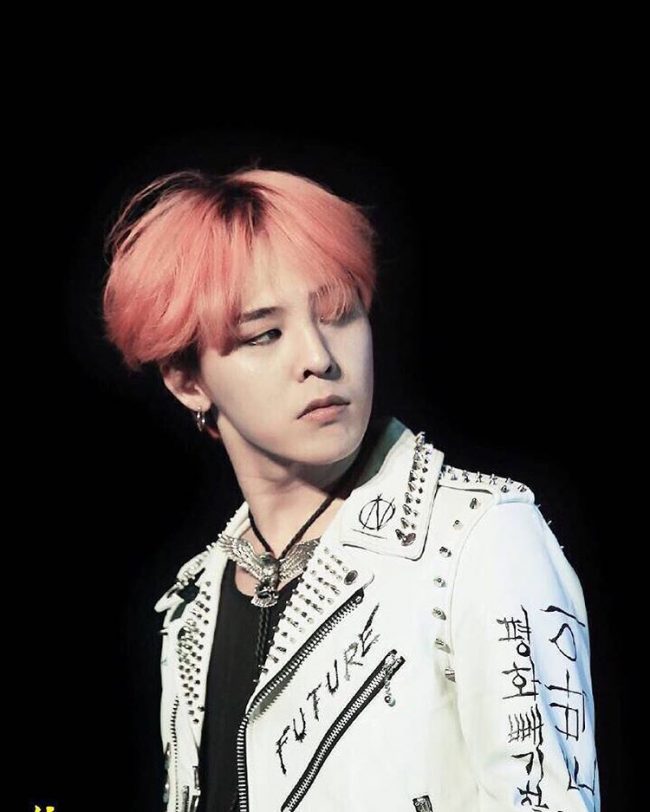 An exciting look has been created by adding a light reddish peach color to a short, bowl cut hairdo, which curls inward and has lots of volume in it.
# 2 Silky Metrosexual Hair with Texture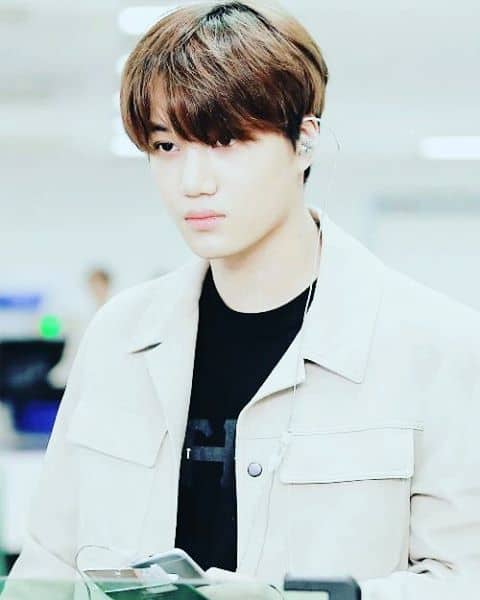 In this picture, we see a K-Pop inspired hairstyle for men. The chocolate colored hair has been cut into a rounded shape with a fringe that brushes the eyebrows.
# 3 Deep Brown Hair and Mahogany Highlights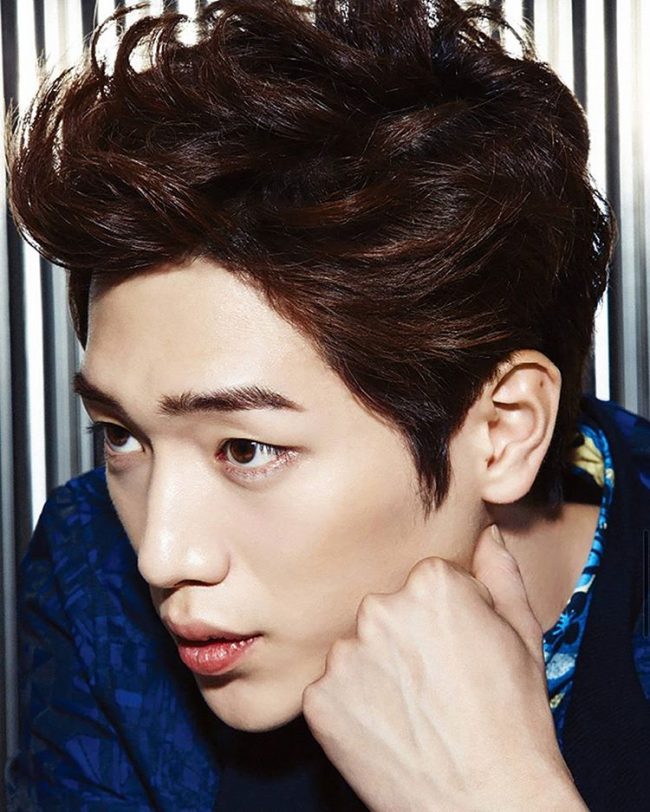 This hairstyle is made eye-catching by the texture that has been created by twisting small sections of hair and the addition of reddish-brown streaks of color.
# 4 Loads of Attitude with this Spiky Style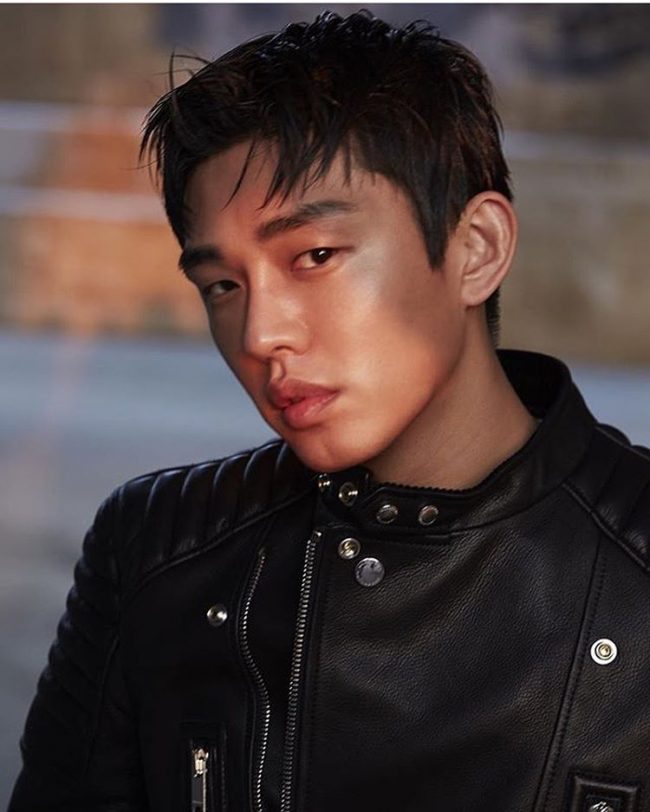 The shiny coal black hair seen here has been softened by the addition of reddish splashes of color and the spiky style is masculine and trendy.
# 5 Raven Black Hair with Undercut Detail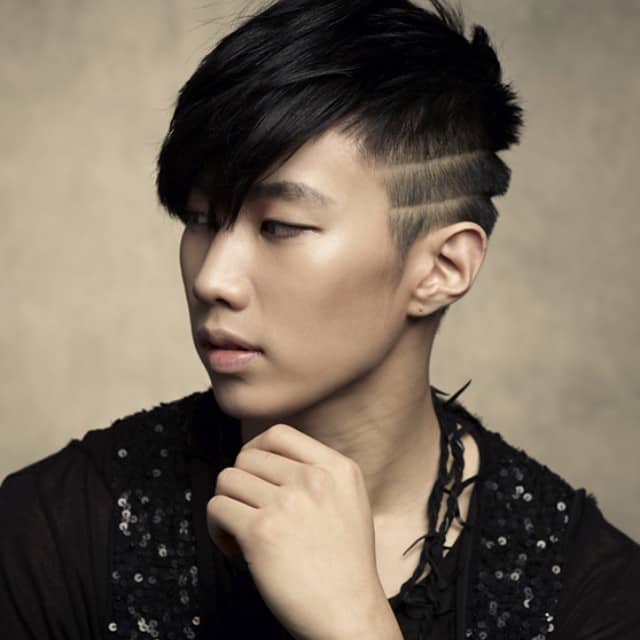 In this style, the hair on top and along the right-hand side of the head has been grown to a medium length while the one side has been razor cut to create distinct "steps" in the hair.
# 6 Dark and Shiny Hair in Professional Style
The short fringe and sides of this hairstyle allow it to frame the face. The hair has been teased in sections and at the back to create volume.
# 7 Dramatic Pale Blonde Hair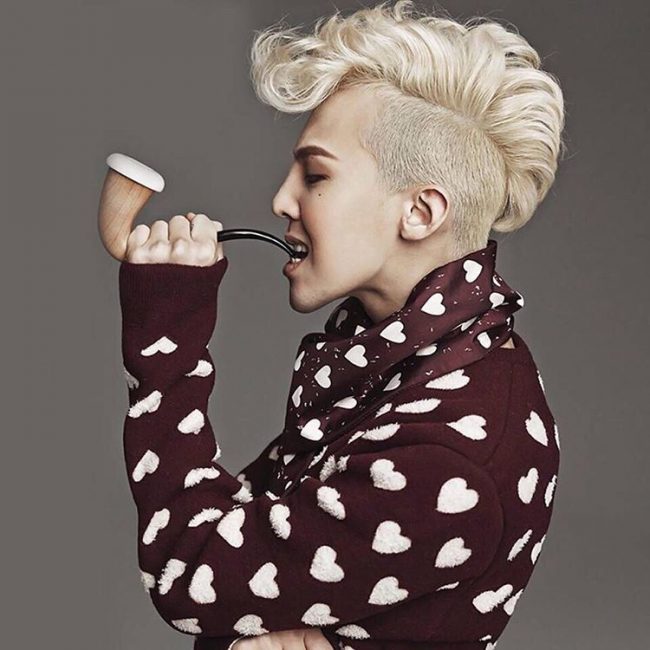 In this picture, we can see that the ultra-light blonde hair has been razor cut on one side while the rest of the hair has been styled into bouncy looking curls.
# 8 Rich Brown Hair with Incredible Shine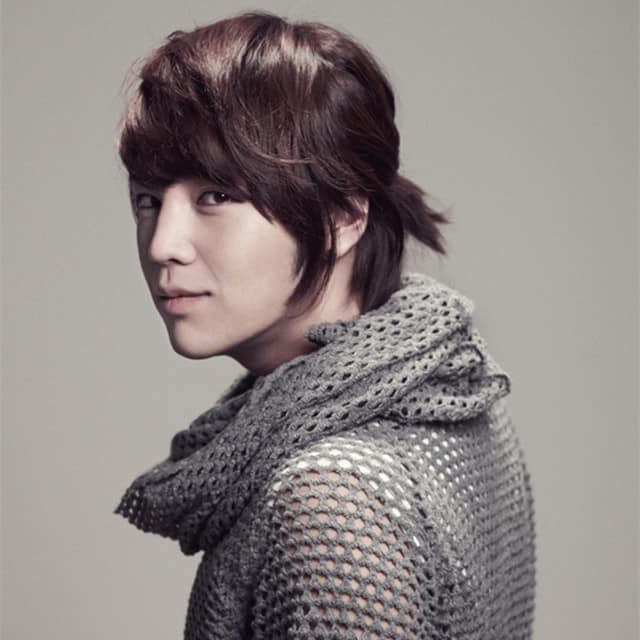 A laid back, but trendy look has been created here by trimming the medium length hair into different layers and styling to create waves that frame the face.
# 9 Deep Brown Hair in Sleek Bowl Cut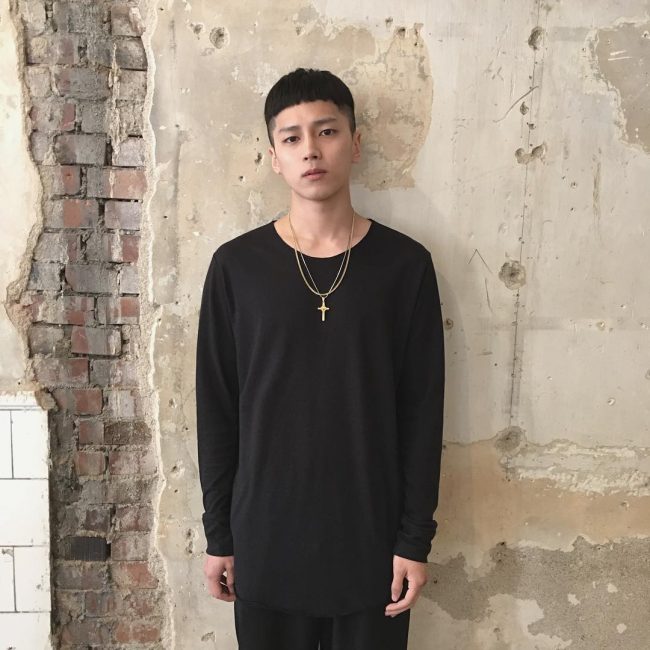 This man has chosen a short undercut along the sides while keeping the smooth hair on top longer, in a mushroom cut style.
# 10 Natural Black Hair with Bold Lift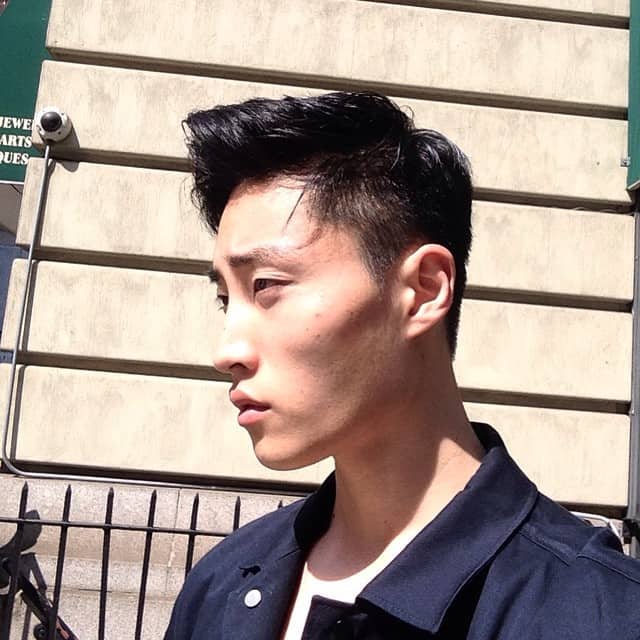 The smooth dark hair has been clipped short on just one side while all the remaining hair is at a medium-short length and blow waved up at the parting.
# 11 Dark Undercut with Platinum Blonde
In this picture we see a bowl cut with dark brown sides and white-blonde color on top. The lighter hair has been molded into waves to create volume.
# 12 Chocolate Colored Layered Bob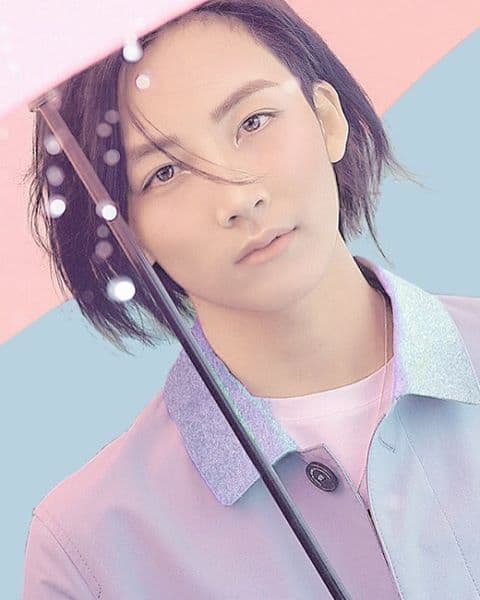 The deep brown hair has been cut into a multi-layered bob and looks soft and natural with flyaway strands.
# 13 Ash Brown Bowl Cut with a Difference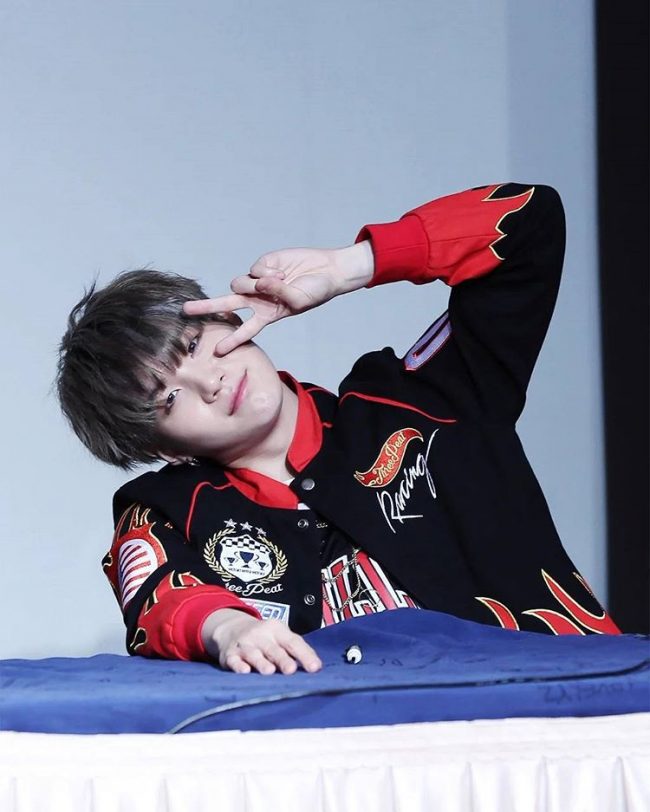 This light colored bowl cut has been given extra body by using scissor cutting along the edges and tousling the hair along the back and sides.
# 14 Jet Black Crew Cut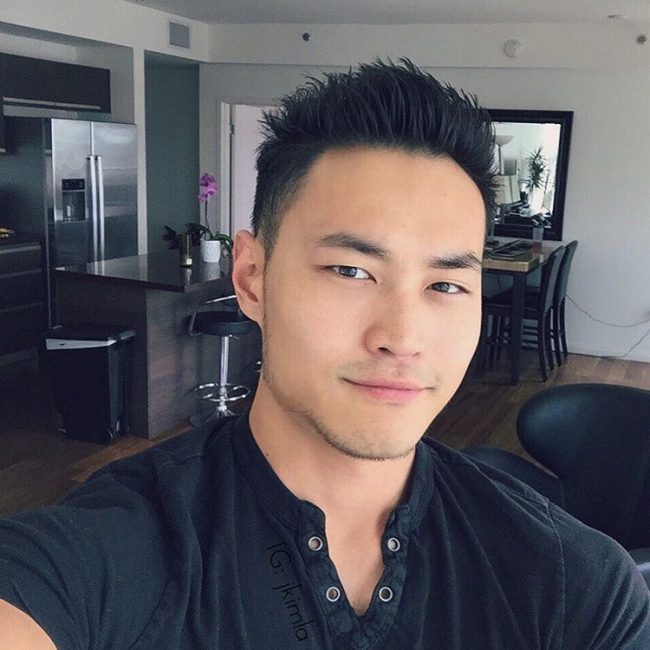 The hair in this picture has been clipped into a boyish crew cut, with razor cut sides and styled straight up along the top.
# 15 Polished Look with Side-Swept Fringe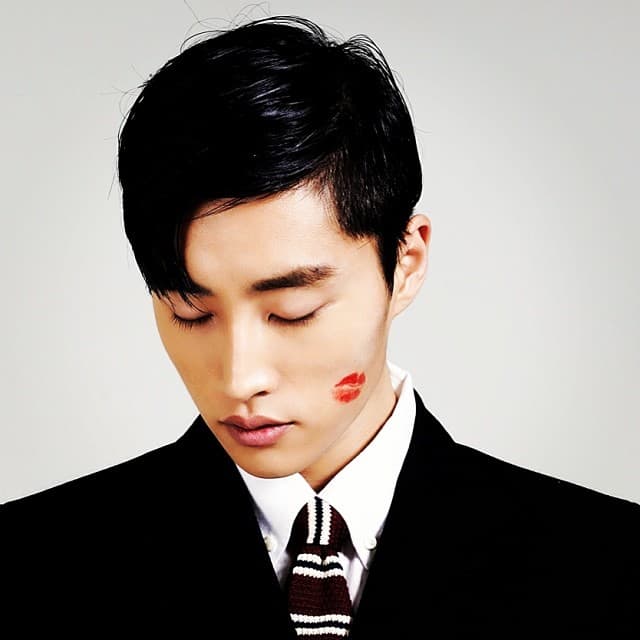 In this style, the eyebrow length fringe has been brushed to fall on one side, while the dark hair on the sides has been clipped short with a step detail.
# 16 Short Crew Cut with Spiky Edges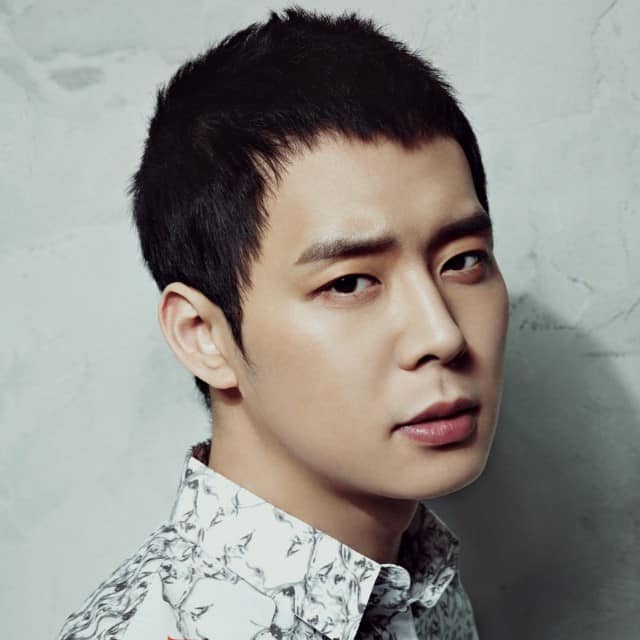 The hair seen here has been cut to a uniform short length, but the fringe and sides have been scissor cut to add texture and spikiness to the style.
# 17 Stylish Ash-Blonde Hair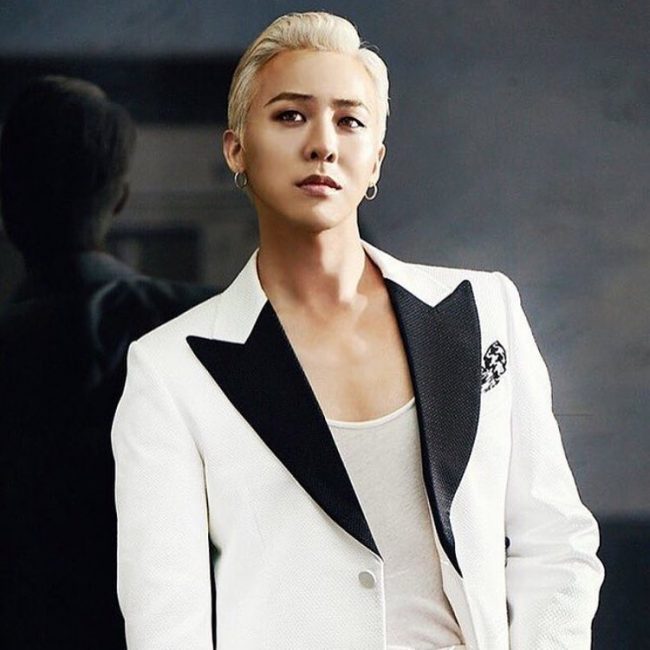 A trendy look has been created by using an off-center and combing the white-blonde hair straight back, with a wave to add height.
# 18 Dark Wavy Style with Undercut Detail
In this picture we see that the deep brown hair has been razor cut along the sides and the top hair has been styled up and to the side in a wavy fashion.
# 19 Trendy Pompadour Cut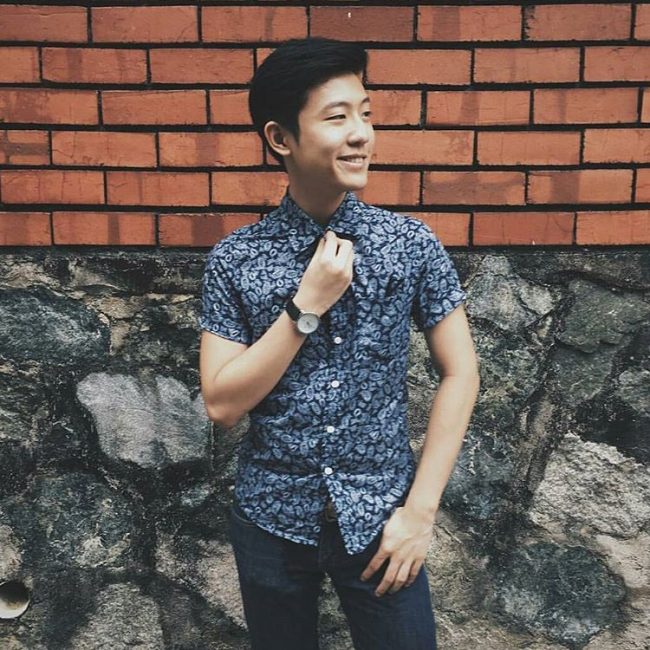 Here the sable colored hair is swept up from the face and worn high over the top and sides of the head. This is a polished style that looks neat and professional.
# 20 Soft and Natural Look With Upswept Fringe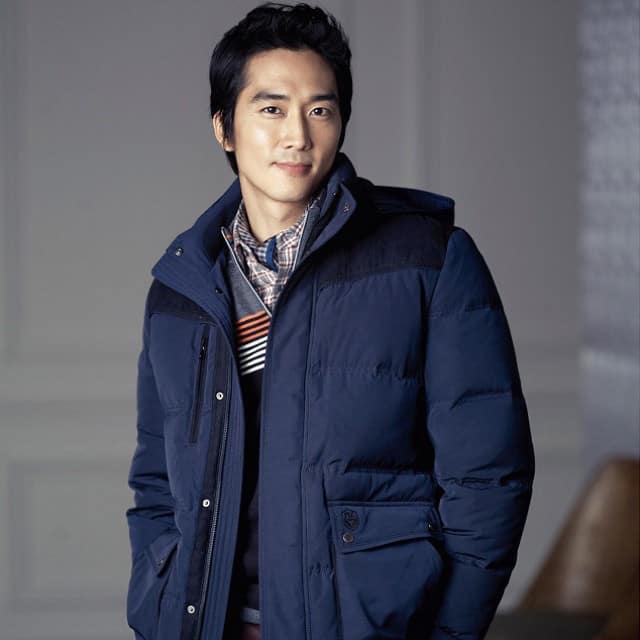 This man's short black hair has been combed back neatly with the fridge swept up to create height and give the style body.
# 21 Textured Chocolate Brown Waves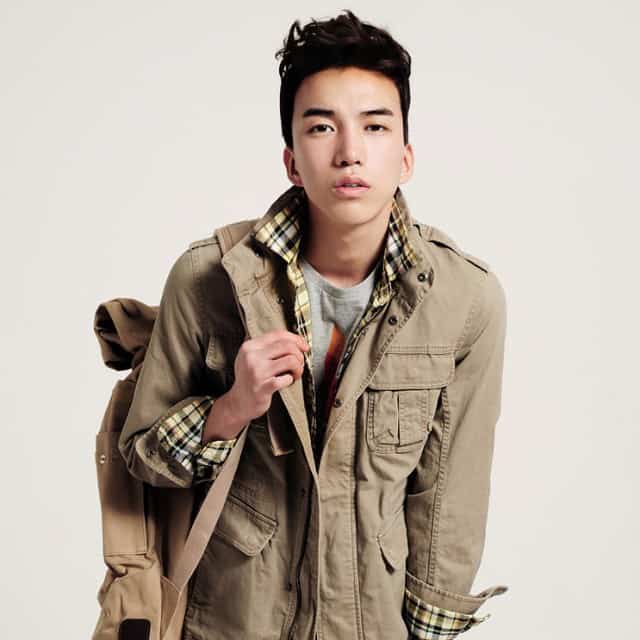 The sides have been clipped short and the creamy looking brown hair on the top of the head has been sectioned and ironed into waves, which adds height and drama to the style.
# 22 Dark Messy Look with Center Parting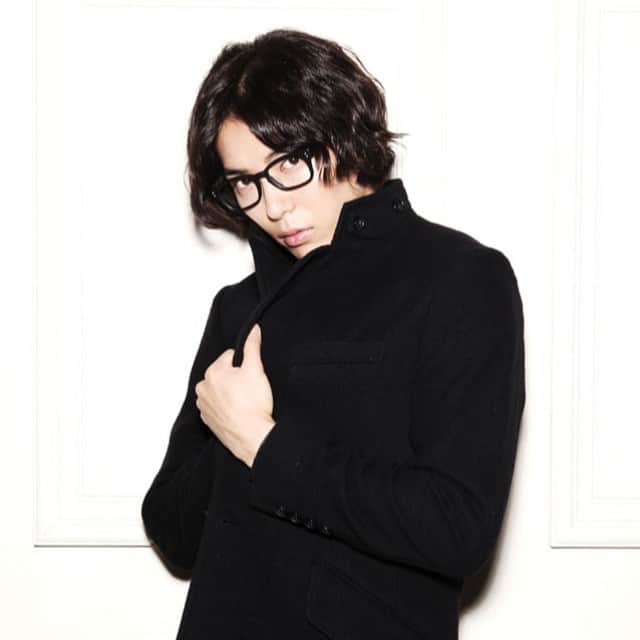 In this picture the deep brown hair has been layered into different lengths, just touching the bottom of the ears. It has been parted down the middle and curled slightly to create a messy laid back look.
# 23 Side-Swept Pearl Platinum Hair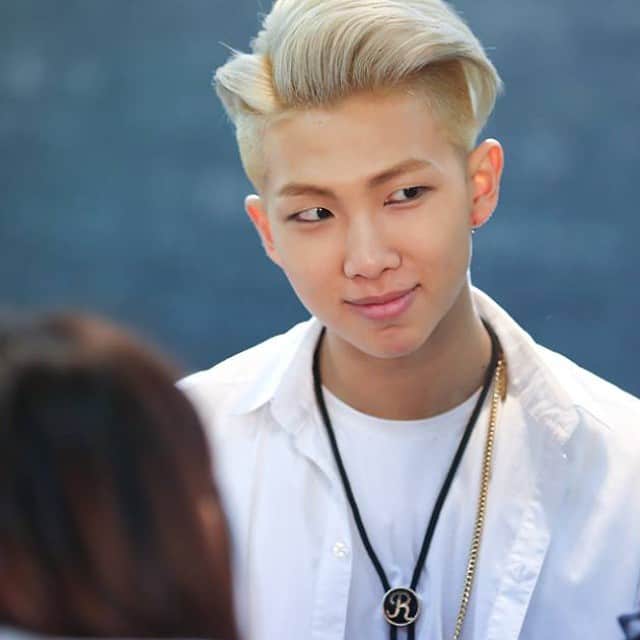 Here the hair along the sides has been shaved into an undercut. The pale blonde hair on top has been straightened then lifted and swept over to the sides in distinct sections.
# 24 Sleeked Back Russet Colored Style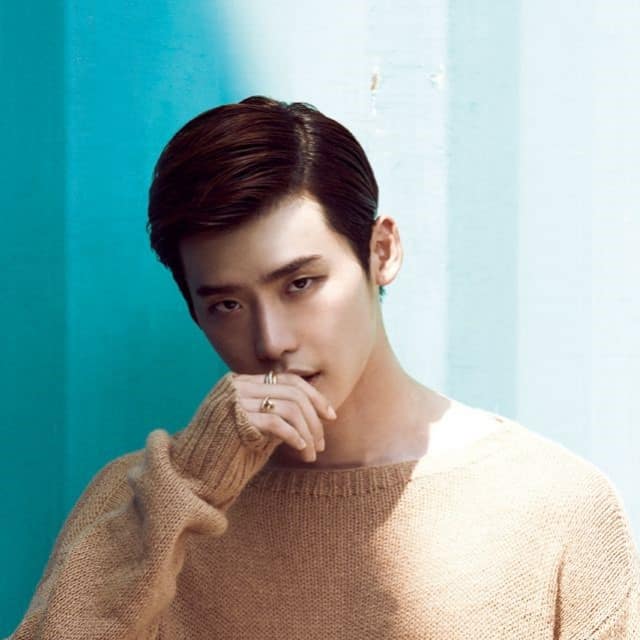 Here the shiny reddish-brown hair has been separated by a side parting and then smoothed back, with a slight lift above the forehead.
# 25 Sexy Tousled, Golden Brown Hair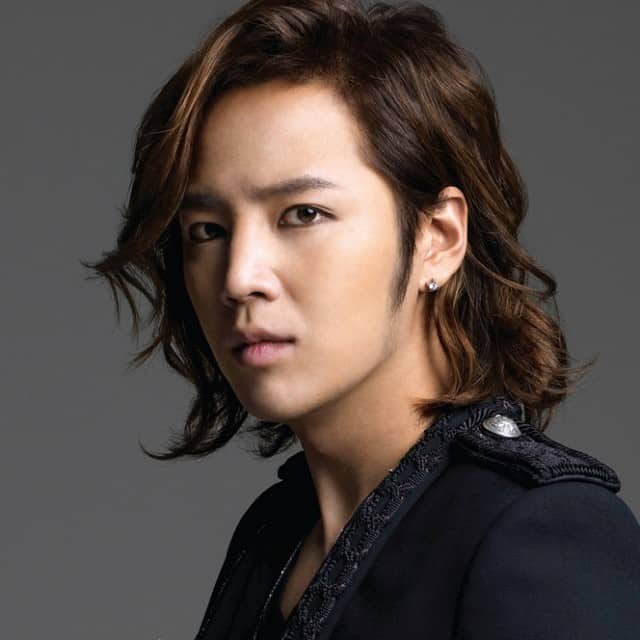 The medium length hair has been ironed into sections of soft ringlets with a messy side parting.
# 26 Deep Brown Waves with Side-Swept Fringe
Volume has been added to the dark walnut colored hair by twisting portions of the hair to create a wavy texture and the fringe is styled to fall to the side, just touching the brow.
# 27 Full and Textured Auburn Colored Hair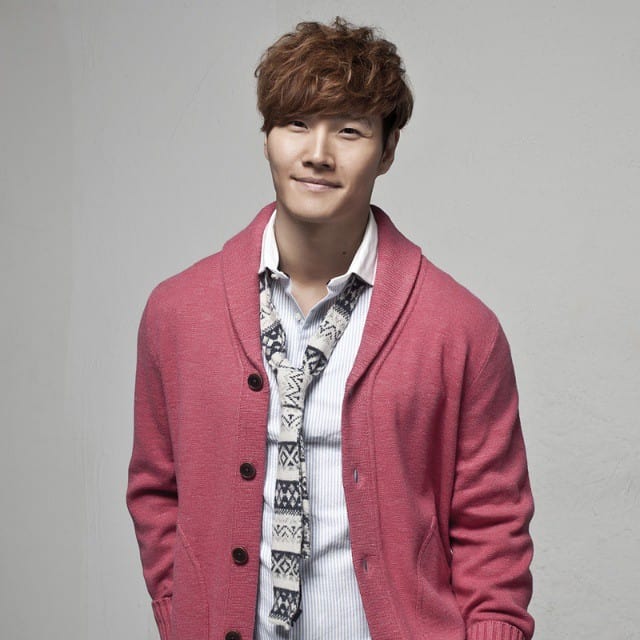 The richly colored top hair here is thick and given extra volume by the addition of sections of curls. The sides are kept flat and to the side which adds to the height of the hairstyle.
# 28 Textured Deep Brown Hair with Height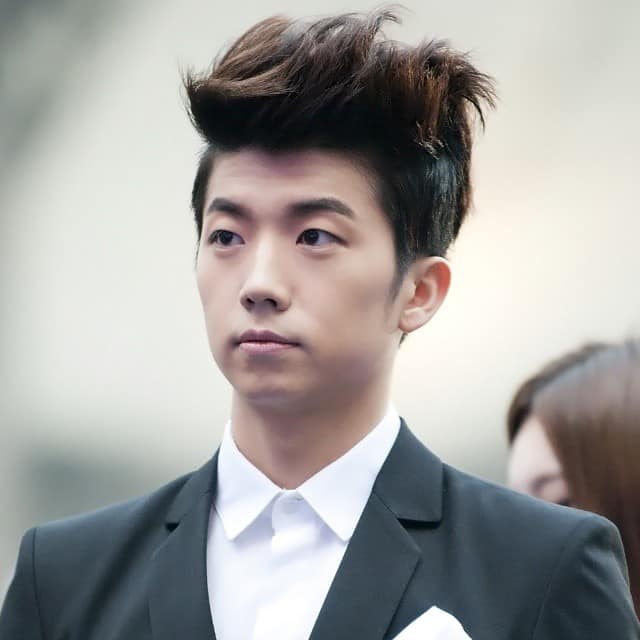 In this style, the sides are short while the sorrel colored hair on top has been combed straight up, with some sections curled.
# 29 Messy Bleach Blonde Hair with Blue Wash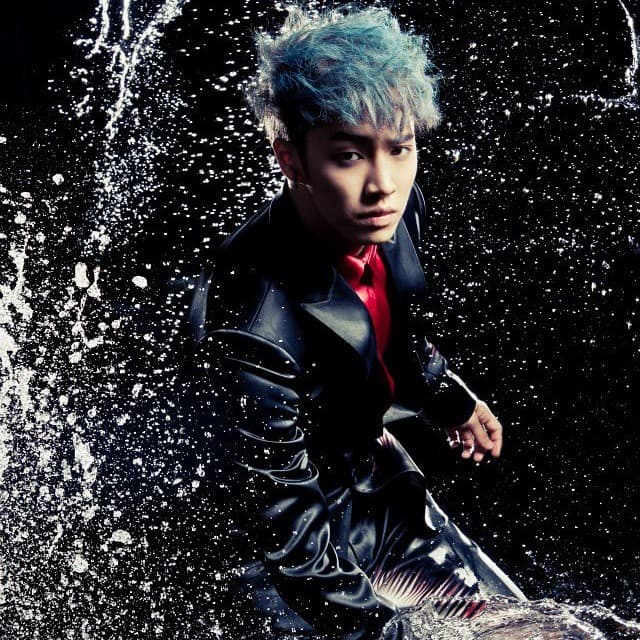 A blue dye has been added over the white-blonde color and the medium-short hair has been teased into a tousled "bed-head" style.
# 30 Face Framing Scissor Cut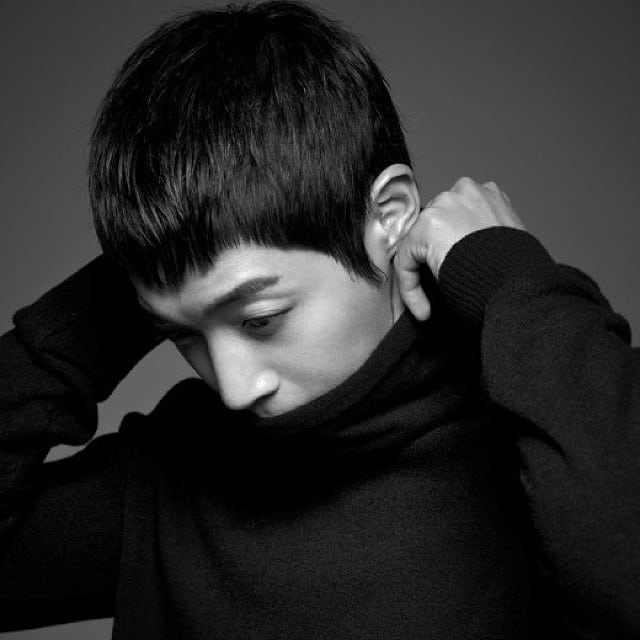 This dark, sleek hair has been trimmed short and a scissor cut has been used along the edges to create curved face framing lines.
There are so many different Korean hairstyles – from eccentric cuts in bold colors to professional styles in natural colors and everything in between.
The enviable trends that we see right now are the waves (created with a straight iron) and the soft slicked back look. Guys who want look fashionable right now should definitely be looking to these hairstyles for inspiration!