60 Top Summer Hairstyles & Colors for Men – Add the Vibe
Colouring the hair is a great way for men to significantly change their looks, and it doesn't cost much compared to the expensive make-overs that females go through. However, men just need to find a suitable colour for their hair, and it will not only refresh their looks but also add to their elegance. Here are some of the hottest new hair colour ideas.
# 1 Teal Sleek Top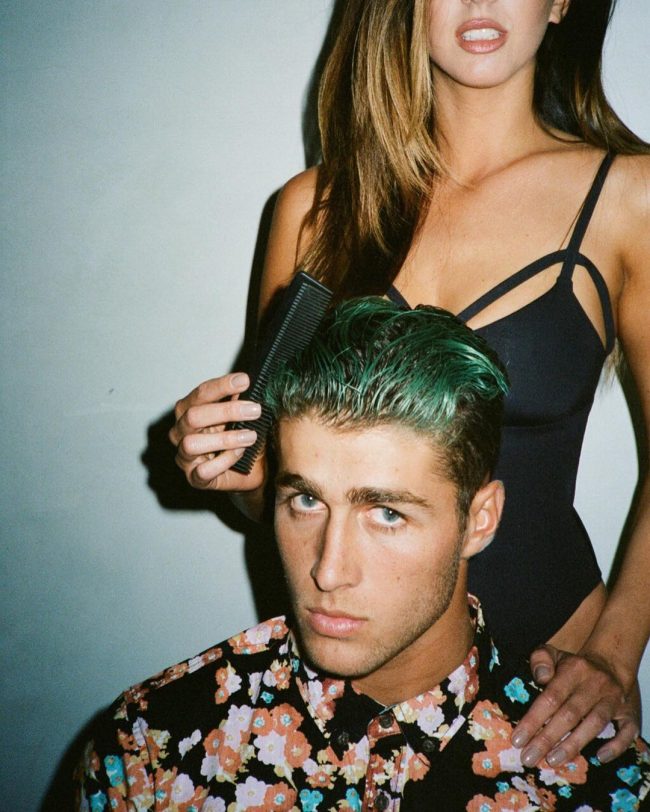 Dyeing the hair with two colours is quickly getting popular and we are starting to see many people pulling off spectacular colour combinations. Here we have a guy that has a metallic tea list-green top  while the sides are left at a natural brown which is also creating great contrast.
# 2 Black Mohawk with Red Feathers
Here we see a brilliant shade of red over the head which is seamlessly blending into the natural black hair. This can be a perfect idea for people who are bored of their side-shaved hairstyles and want to try something new.
# 3 Blonde Sleek Top
People with dark hair always look great when they change their colour to a light blonde. Here we see a perfect example of a very presentable yet dashing hairstyle paired up with a light blonde hair. The hairstylist has made sure that the natural hair colour is also visible just a bit to give a much profound look.
# 4 Elvis-Styled Blonde Puffed Top
This can be a great example for people pulling off the classic sleek puffs that were started by Elvis, since then they have changed a lot. Here the guy dyed his overhead with a very bright blonde shade.
# 5 Golden Blonde Top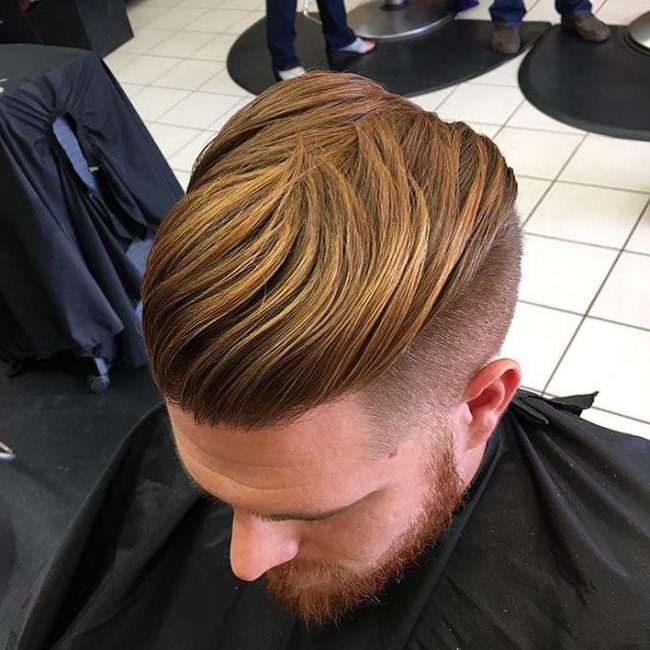 Sometimes we see a hair colour which blends with the natural colour so well that it almost looks real. Here we have a similar example where the guy has dark brown hair and his overhead is dyed in a brilliant golden brown shade which creates a great shine effect.