Are you the kind of a guy that will not imagine a beard look without a soul patch? You are not alone in this craze since every other trendy guy would want it for themselves.
The good news is that it does not have to be stressful to get one that will complement your facial hair. So, which of these 35 styles would you pick?
# 1 Trimmed Look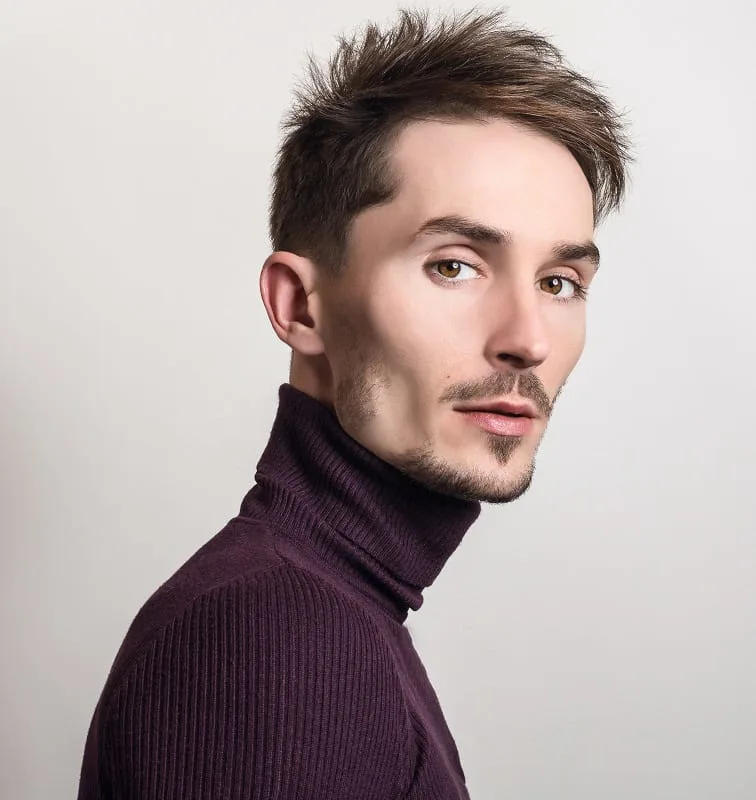 This beard style is ideal for those who have sharp cheek bones and jawline. It features neatly trimmed moustache that gives you a chevron moustache look. The soul patch is trimmed to form an inverted triangle shape with neatly trimmed hair on the chin and jawline.
# 2 Small Dot
If you want a clean look but you also want some hair on your face then, this beard style is ideal for you. It features a stubble look for beard and moustache with neatly trimmed hair to the skin. The soul patch resembles a small dot to complete the look.
# 3 Triangle Shape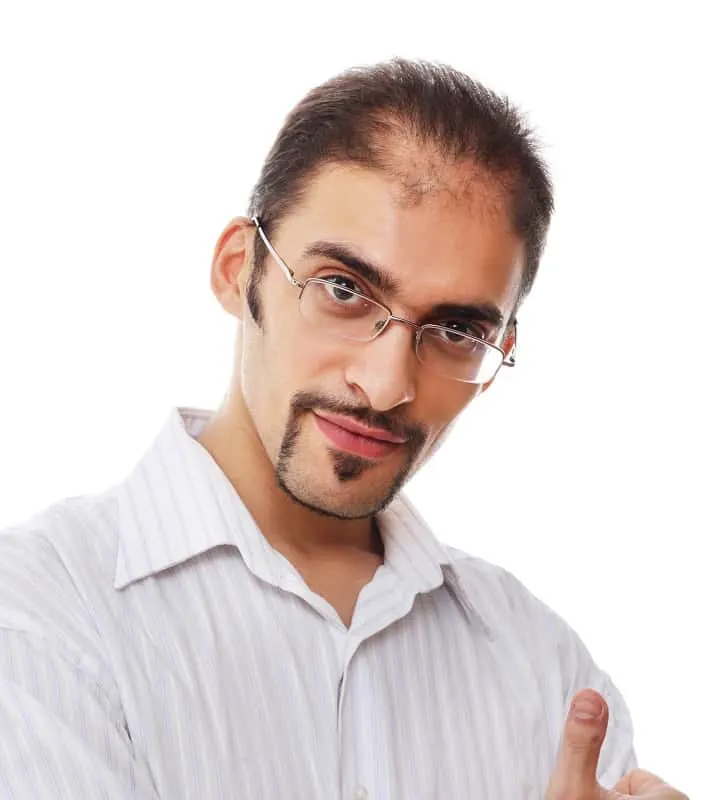 This beard style features a horseshoe moustache that is connected with neatly trimmed hair on the lower chin. The soul patch is shaped into an inverted triangle and the hair on the chin are trimmed to the skin for the most part.
# 4 Thicker Tuft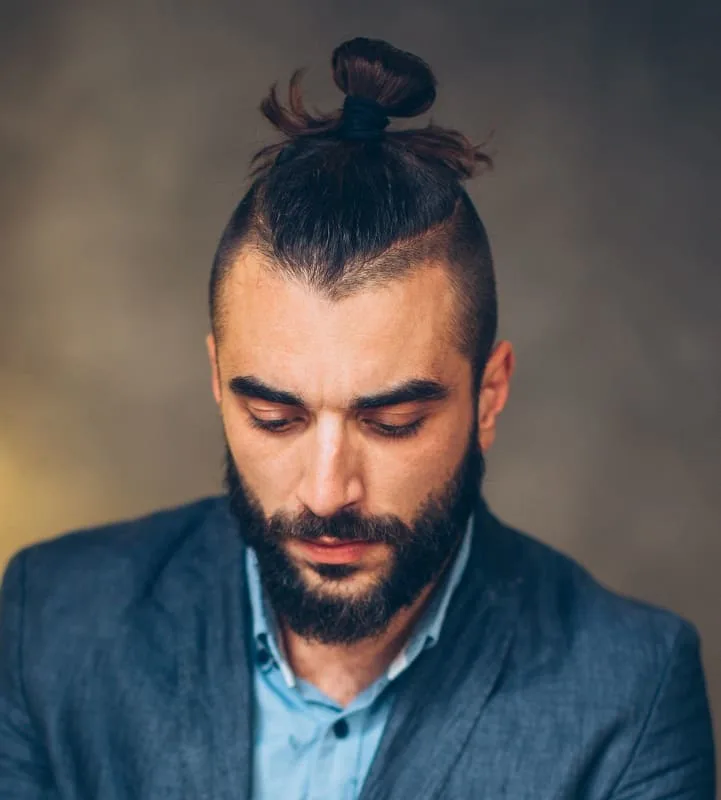 This beard style with a soul patch is ideal for the ones who have think hair. It features a neatly trimmed, and thick beard with neatly trimmed moustache that connect with the beard. There is a thick tuft of hair under the lower lip for a soul patch.
# 5 Long Patch
This beard style is for those who like clean face but love a soul patch. For this style, you don't need to have a moustache or a beard and hence, the hair on your face are neatly shaved except for a soul patch that extends to the middle of the chin.
# 6 Neat Look
This beard style features neatly trimmed moustache and beard with a soul patch. The moustache is in the shape of painter's brush and is disconnected from the beard that is short and equally distributed on the jawline. The soul patch is also neatly shaped.
# 7 Short and Simple
If you like a neat beard style then, you should opt for this beard style. The moustache and beard are connected with each other and are neatly trimmed. The major volume of hair is on the chin with a small soul patch under the lower lip.
# 8 Buzzed Soul Patch
For this beard style, the moustache has thick hair and it is connected with the beard. The soul patch is also connected with the hair on the chin that completes the look.
# 9 Classic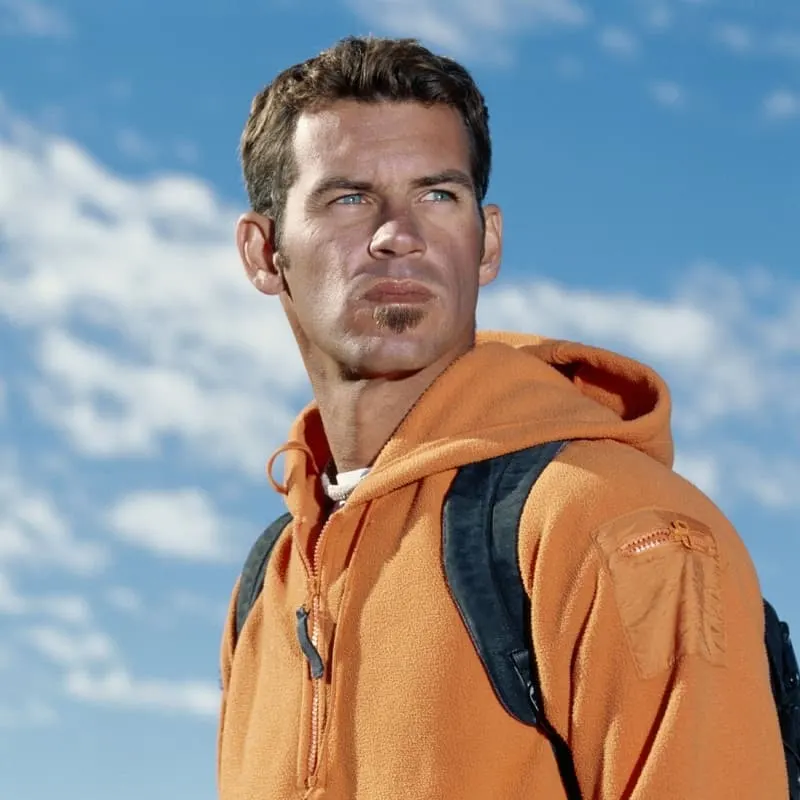 If you don't like lots of hair on your face then, this look is perfect for you. With a clean shave and a thick soul patch, you would look marvelous.
# 10 Goatee and Patch
This beard style is for the ones who have curly facial hair. The beard is a thin line on the jawline while the thick and curly hair sit on the chin. The soul patch is also trimmed into a thin tuft of hair.
# 11 Hipster Moustache
A small spot under the lower lip is a genuine look that will give you a refreshed appearance. A beard is shaved clean and what is left is the patch and a fine touché moustache. Your lips are left in the clear so as not to be an obstruction top kisses.
You are never missing any bit of masculinity in your new look. You have your maintenance worries taken care of by the barber since you only need a retouch once in a while.
# 12 Soft Spot
Simple, flexible and all-going are the precise adjectives which should describe this beard. Get done with the sideburns and the under chin hair in readiness for mercurial softness.
The jazz dot is left ruling your facial look and it does not disappoint any bit. It is a real catch if you complement it with an excellent haircut. The guys in your social circle would want such a piece so be happy that you lead the pack.
# 13 Stubble
You never want a beard that will take your time when you want to be on your way to an important meeting. The stubble dot will work magic on your face. It is tiny but its presence cannot be missed.
It is a thing that celebs would want to have and this tells you why you should have it now. Once more, you cannot dismiss the simplicity that comes with it and that is a plus for.
# 14 It is There
Of course it is there but you have to look deeper to ascertain that. Surrounded by white shortness, a beard is left rough. The only strands with any considerable length are small patch below the center of the lower lip.
For the best results ensure that there is no other hair on or around the beard. If it is super then it only has to be visible and that is the unpredictability of what you have here.
# 15 Tiny Island
The island look is a binding style that gets all the attention to your lower face. A thin line of hair drops from the center lower lip and makes way to the groove of the chin. It is surrounded by bareness and thus looking like a lonely island in a wide sea.
It is a simplified style that will not be missing the notice of those who know how great beard looks like. You do not have to tend on it, it is already befitting.
# 16 Thin & Long
It is small but that is never a reason why it will not grow long. For those who want long styles but without the burden of much hair, here is the perfect patch. It does not have to be about thickness for your chin to get a fair look when all you need is a genius idea such as this one.
# 17 Grey Fineness
There is nothing wrong if your hair is grey. In fact, you can make those who do not have it envy your styles. The low lip rift shows off a grey thicket which is the only long section around the chine. The top lip has a matching grey band that extends from one corner to the other.
# 18 Wide & Noticeable
If you want something thick and visible, here is the bet that will never go wrong. It covers the chin and makes a connection between two sides of the interconnections between the lips.
When you bring together the upper and lower lips, it looks like a continuous noticeable mop that only breaks when the lips part.
# 19 Square Shape
If you are on the early days for your first beard, the square cut would go a long way to give you masculinity that you see in grown adults. It does not have to be so difficult to have a small beard that will be a stunner to any girl that you have eyes for.
You see, if you do not have the thick type of chin groove, you can have that petit spot which will usher you into nice guy looks.
# 20 Tiny Billy
You already know how great the he-Billy beard is. But do not be obsessed with it when you can have a simple fashion of it. A scar-like hair section is left at the small bend under your lower lip and that is all for the hair on and near your chin.
The top lip is left thicker but it does not take away the credit of the tiny spot. That is beyond simple but you have the promise of excellent looks.
# 21 Groove-Around Lips
You were wrong if you thought the long guise is for only those with extremely thick beards. You can have it for your short jowl hair and everybody will notice the superb finish you end up with.
A dot-like blotch is all what is left at the low side while the top lips and the sideburns are making the impression of a celeb. It makes a groove over your top lip and it grows to the sides.
You deserve what you get since you came all this far. For your next event, you will be the focal point and you will get questions about where you did your beard.
# 22 Bushy
Well, this may not be the 'bush' effect you may think at first but it is worthy such a name in all respects. It starts from the sideburns and comes down to make a round run over the chin.
You can notice the small group of strands at hollow point under the lower jaw. It is intended to create a contrast to the bareness around the mouth and that effect turns out to be iconic.
# 23 Scruffy Spot
For the guy who does not have a place for sideburns and thick lower jaw beards (or you are just not comfortable with them), here is the promise of superiority.
With the hair around lower and upper orifices given rough short edges, the thick part of lower lip's tiny hollow is left exuding prominence. You do not miss to impress the ladies and that is something many men would play along with.
# 24 Long Sideburns
And here comes what you have been waiting for from the 'smalls' of the lower lip. Most of the details go to the sides but they end way before they come close to the end of the jawline.
All over sudden, the chin becomes clear but not that thin line dropping at the center on top of the jaw's handle. It left as the point of attraction and if in a hasty gaze you can't miss it.
# 25 Little Brown
If you ever wished for facial hair that will not entirely belittle your haircut, little brown is a top style that will deliver that in an instance.
With the sides cleanly-shaven, you are only left with the small dip of brownness. It such a first-rate impression and be sure to be the newest rock star around town.
# 26 Wild Long
Did anyone say that things never get long and wild here? He lied since you can see it all for yourself. With all the facial hair gone, you are left with the racy strands that go long.
There is a keen intent to keep everything sparse and you can see each strand once a mild breeze passes over your face. You can't resist having such a fuzzing beard so make it your choice today.
# 27 Oozing
Leave the obsession of guys wanting to have lots of thick hair on their faces. You can have a simple piece that is only on your chin. It's a small impression that leaves your facial bones and cuteness exposed for all to see. You are right to make this choice and you will be the talk of town.
# 28 Thick Chin
Creating contrast between your head and facial hairstyle is a show of how your mastery for trendiness has grown over the years. It breaks the monotony and dominance of singularity.
Thick chin has the potential to create distinction that will separate you from the mob of men who just have a cut for the sake of it. A short stout patch is left under the low jaw and it rises to connect with the sideburns.
# 29 Young He-Goat
There is never a better time to define your face hair style than when it is coming about. Young he-goat comes with the promise of taming your awn to look fresh. It is not long but adequate to cover the lower tip of the chin.
You do not need to style it since leaving it natural gives its realness. Coupled up with your bowling hair on your head, you are stunningly handsome.
# 30 Rounded Spotty
With your sideburns ending before they reach your cheeks, you would need something that would make them pass for an intention.
Follow this up by clearing all the facial hair (of course sparing the eye lashes and brows). Only what remains is streak that goes along the bend of the lower lip but not any further than the curvy section.
# 31 Curvy Edges
Having thick and long hair around you lips is tedious if you have to tend to it every other time. But wait! There is something creative you can do with it. What about trimming it to a flat and smooth bed style with sharp edges?
This is what you are seeing here and it is startling. The under lip patch is groomed to an oval shape while the mustachio is inverted into thick bull horns. All the rest of mudpack hair is cleared out.
This is the most brilliant style that you will ever come across in a while. There would be no blame if you make an instant decision to have it right away.
# 32 Classic Spot
Your long face pack of hair does not have to be a bother every other morning you want to attend a serious event. It is like a tiny insect stuck under your lower lip surrounded by bleakness.
The sides are shaped to a rough texture or if you want it smooth there is no harm done to the looks. Cute in every sense is what you would call it.
# 33 Dalliance Simple
Ladies want a romantic guy and this proves to be true and you know it. You do not have to spend an arm and leg to give them that look. A dalliance simple awn would be effective as you can see with this guy.
Is there a lady who would resist the charm and agility she sees here? Not in her right mind and that could be you if you chose such a cut.
# 34 Green Patchy
Alright, you can tell that going wild with crazy colors can have such an impression on your looks. The beard is left to grow to a medium size and then straightened into finer strands.
It is touched with a green dye and the results are just amazing. Bizarre you may say but you cannot resist the temptation to have this on you.
# 35 Look at Me
They will definitely look at you if you pull such a look, obviously not with your eyes but with trifling beard on you.
Surrounded with starkness everywhere, you can tell that there was an emphasis to make that small spot to be noticed. Simple and perfection is all that you get for your fair bargain.
Who wouldn't want a soul patch to grace his beard? Apparently it is not you or even that other guy. You have seen for yourself what a greatness these styles are.
From simple to sophisticated, short to long; you will be spoiled for a choice. You will not miss to choose something that will add a new look for you.