Despite being a fairly common hair color, brown hair is a classic beauty staple, which is why some of the world's most attractive and sought-after celebrities have this rich hue!
Whether you're looking for some inspiration or you simply want to admire the beauty of brown hair, read on as we walk you through 12 celebrities with brown hair. Let's jump right in!
Popular Celebrities with Brown Hair
1. David Beckham
The current president of Inter Miami, and likely the reason Lionel Messi came to the MLS, David Beckham, isn't only known for playing for some of the world's biggest clubs like Real Madrid and Manchester United. He has also had a tremendous influence on millions of soccer fans around the globe.
In fact, Beckham had many signature hairstyles throughout the years, and young men from all over the world have copied his style, which cemented his name as one of the most charismatic symbols of beauty and fashion of all time.
2. Ashton Kutcher
With his athletic 6′ 2″ physique and charming boyish appeal, Ashton Kutcher was a perfect figure for modeling.
Before he found his way to Hollywood, he signed with New York's Next modeling agency and modeled for many reputable fashion brands, such as Calvin Klein.
Kutcher styled his brown hair in various ways but has always kept it casual to suit his laid-back personality.
3. Sean O'Pry
When it comes to top-flight models, Sean O'Pry is easily one of the biggest names in the world nowadays.
The American model has been featured in commercials and campaigns of various fashion icons, such as Armani, Dior, and Calvin Klein. In 2009, Forbes ranked him number 1 in its "Top 10 most successful male models in the world" list.
His dark brown hair compliments his ocean blue eyes perfectly and gives him a distinctive look that stands out no matter the hairstyle he's wearing!
4. Johannes Huebl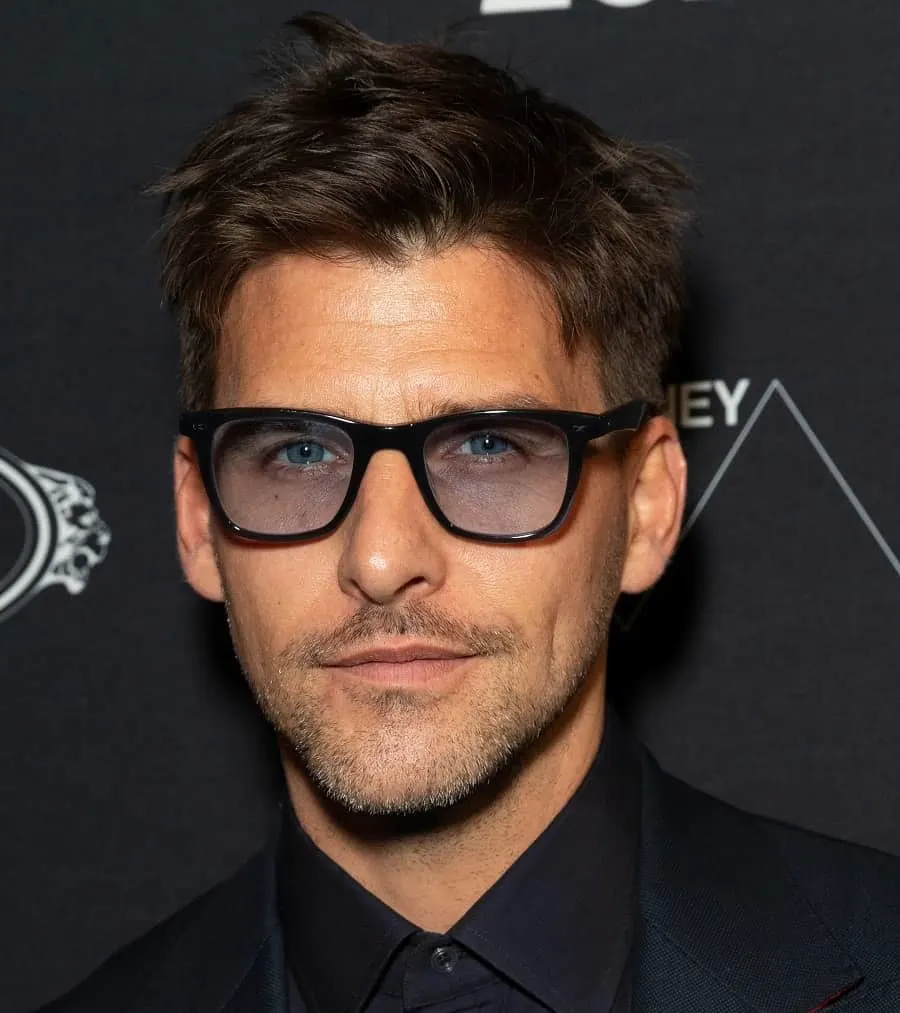 Johannes Huebl is a handsome German model whose classic good looks are perfectly complemented by his brown hair.
Although his hair may not stand out as his most distinct feature, it gives him an instantly recognizable look, making him one of the most in-demand models in the world.
He often wears his hair in a simple side part, but he is also known to experiment with different styles during his shoots for top fashion brands.
5. Jon Kortajarena
Jon Kortajarena is a Spanish model with a muscular, tall physique and symmetrically handsome face, which gives him a remarkably rugged appearance.
His brown hair is usually short and he often styles it in various ways, but it remains one of his most distinctive features.
Like Sean O'Pry, he was also featured in Forbes's top 10 most successful male models, landing 8th place.
6. Channing Tatum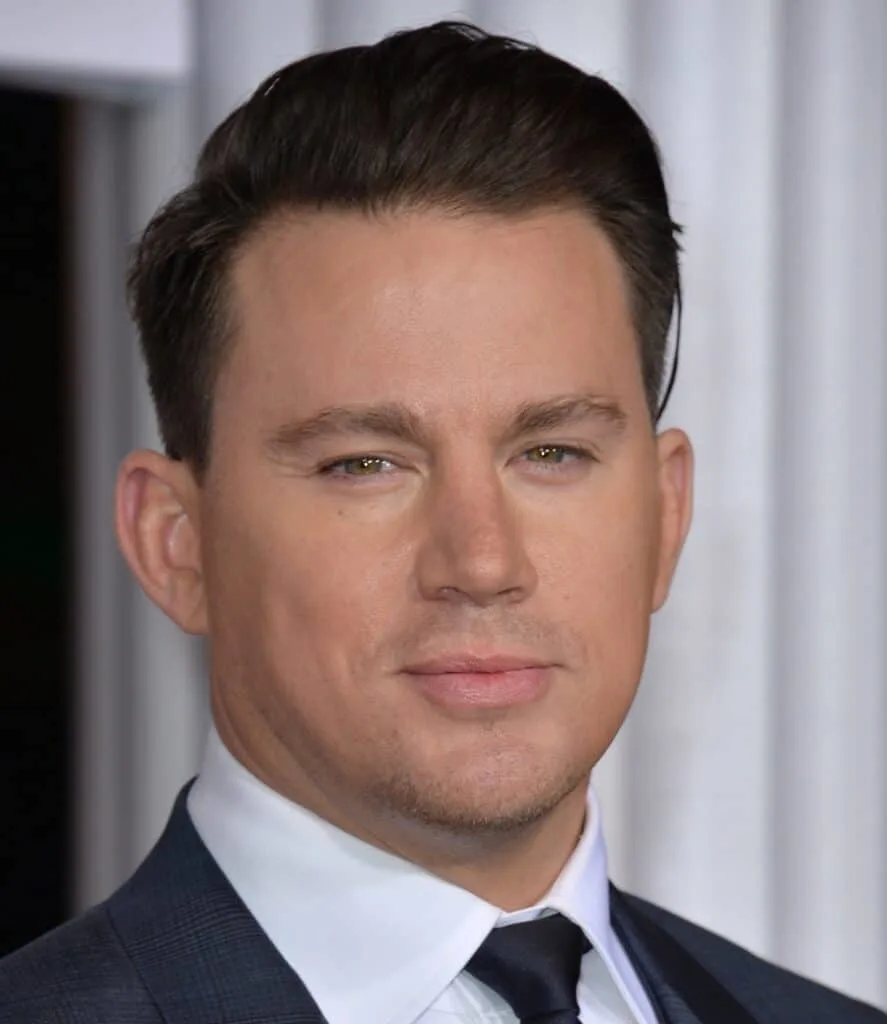 Channing Tatum is an American actor and model who has led quite a successful career in both fields.
His smoldering looks and beautiful brown hair allowed him to start his modeling career at 20 years old.
His good looks and charisma allowed him to go far and he ended up walking for brands like Emporio Armani and Abercrombie & Fitch before he made his movie debut in 2005's "Coach Carter". However, his breakthrough role came one year after in the dance hit "Step Up".
7. David Gandy
A list of the top celebrity models with brown hair wouldn't be complete without David Gandy.
The Englishman has been in the game for over 20 years and he owes it big time to his sophisticated gentlemanly looks and wavy brown hair, which is always styled to perfection!
8. Ian Somerhalder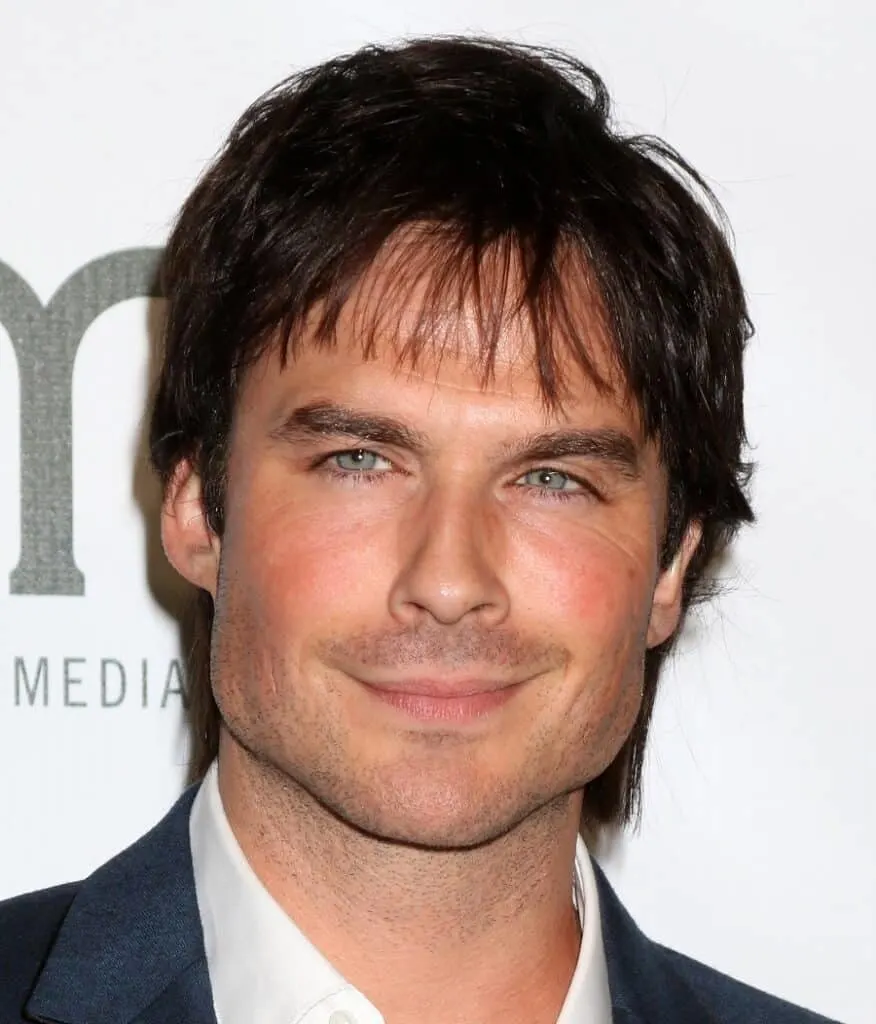 Ian Somerhalder is another model-turned-actor who's known for his smoldering chiseled features and bright blue eyes.
He is also known for his dark brown straight hair, and while he doesn't change his hairstyle often, it perfectly matches his persona.
9. Jordan Barrett
Jordan Barrett is one of the fastest-rising names in the modeling industry, thanks to his incredibly sharp and edgy looks.
He's also known for his light brown hair, which he styles in various ways, but prefers keeping it relatively long.
10. Evandro Soldati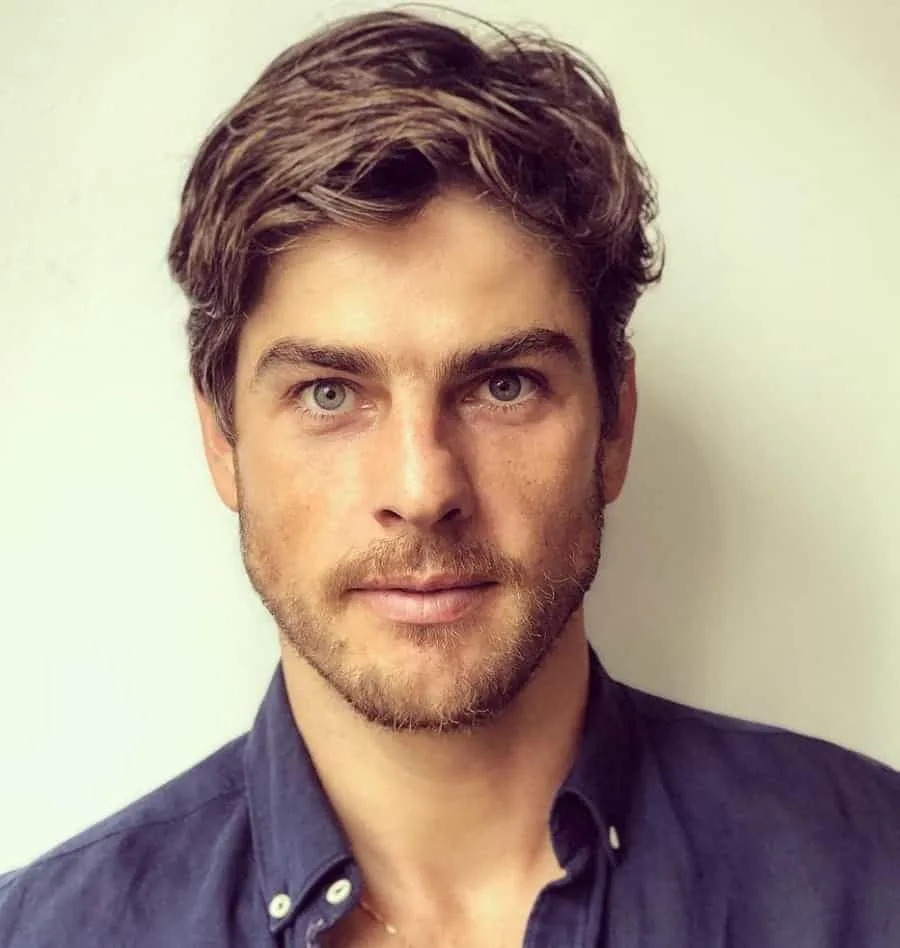 Evandro Soldati is a Brazilian supermodel who is known for his muscular physique and masculine features and has modeled for top fashion brands, such as Dolce & Gabbana, Abercrombie & Fitch, Guess, Louis Vuitton, and Valentino.
Soldati is of Italian origins, which is where he gets his wavy yet incredibly rich hairstyle. He often dyes his hair black but his natural hair color is dark brown.
Like David Gandy, Sean O'Pry, and Jon Kortajarena, he was also listed among the most successful male models on the planet.
11. Jamie Dornan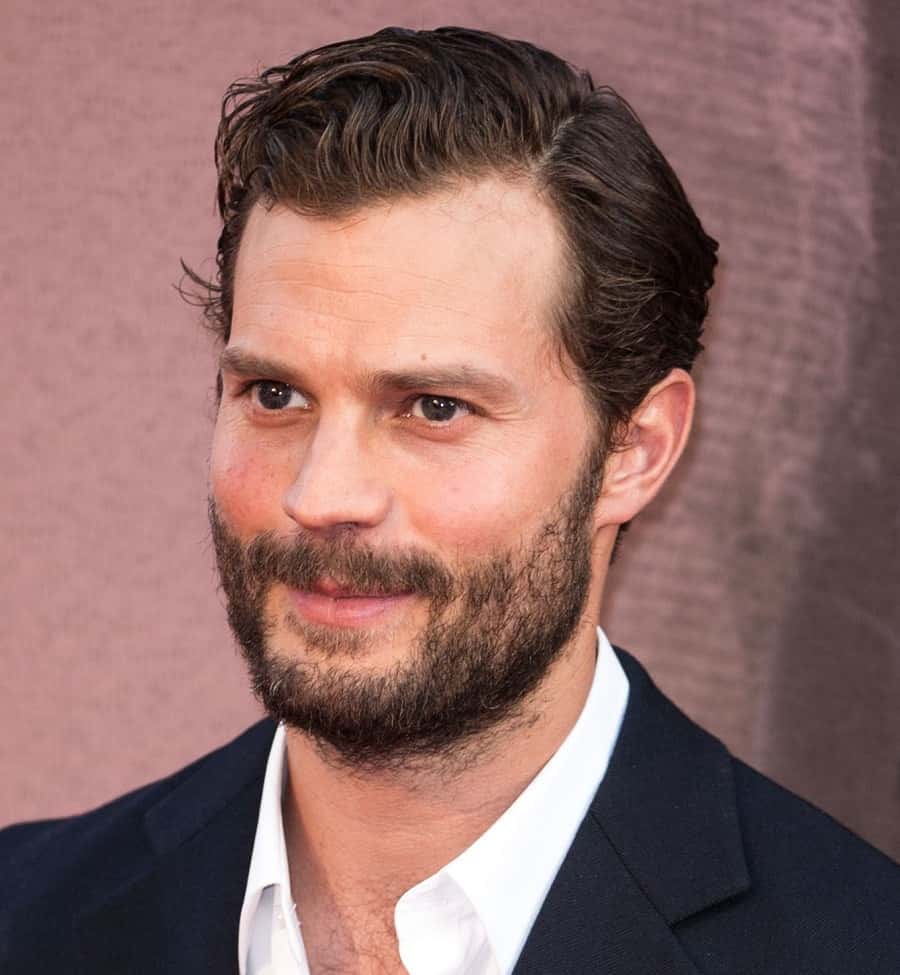 Jamie Dornan is a man of many talents. Besides his role as "Christian Grey" in the "50 Shades of Grey" films, the Irishman is also a model and a musician. But one thing that many people can agree on is that his brown hair is absolutely iconic!
Dornan's hair is a short, tousled brown that's perfectly imperfect, and it plays a major role in giving him his unique charm.
12. Taylor Fuchs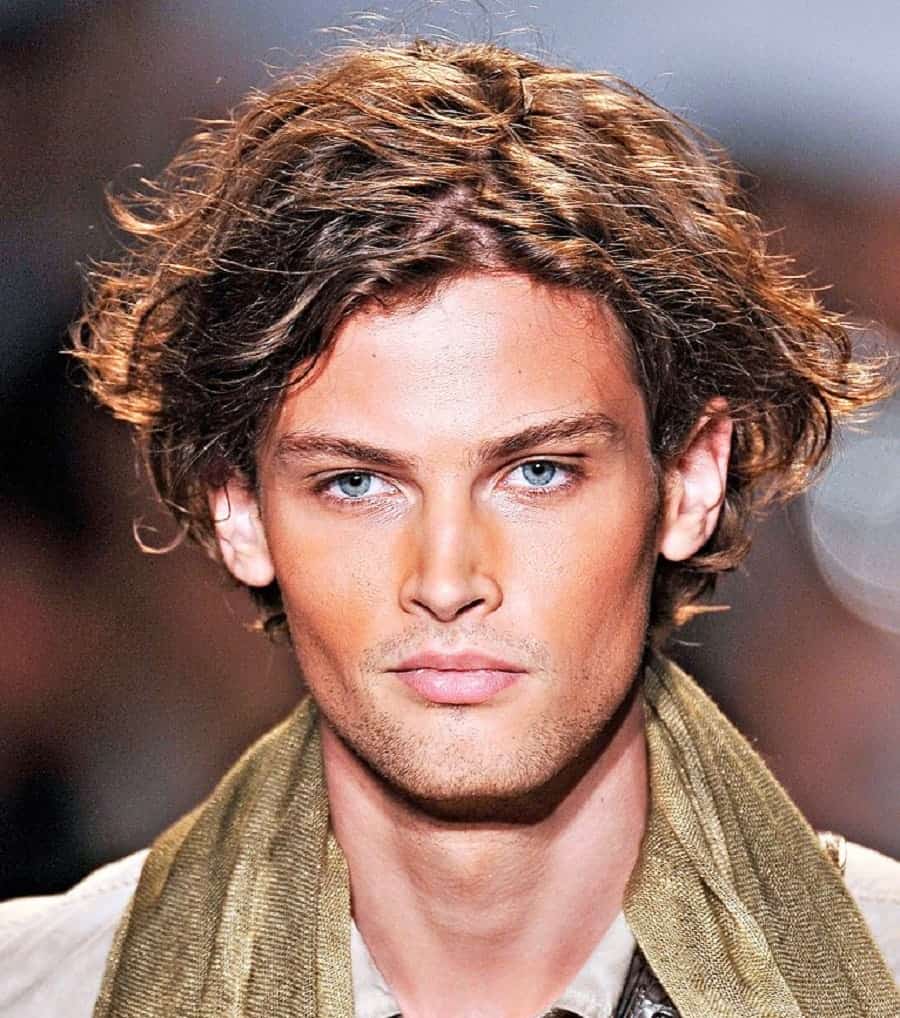 Taylor Brett Fuchs is an international supermodel with an instantly recognizable charisma and irresistibly attractive looks.
At the early age of 20, the Canadian model hit the ground running when he signed his first professional contract with the "Public Image Worldwide" modeling agency.
Since then, he has appeared in various campaigns for Fendi, Dolce & Gabbana, Gianfranco Ferré, Valentino, and more. Fuchs is blessed with rich light brown hair, which he wears in various styles and lengths.
There you have it! A list of 12 successful celebrity models with brown hair to get inspiration from. As you can see, the secret behind brown hair's beauty is its incredible versatility, as it strikes a perfect balance between the head-turning luster of blond and the enigmatic impact of black hair!