60 Examples of Smart Patchy Beards – Make It Neat
In the past men were very restricted by fashion and convention when it came to beard styles. Beards and moustaches came with preconceived ideas and were not always considered neat or clean.
Men with patchy beards kept themselves clean shaven instead of exposing their imperfect facial hair. It was the feeling of insecurity they were trying to avoid of.
Nowadays more and more men are bravely wearing patchy beards and they look great! A beard and moustache can be styled to suit the personality and lifestyle of the man and how he chooses to wear his facial hair is up to him.
No matter what the colour or length it is, a beard can help balance out and enhance a man's features.
# 1 Scraggly But Trendy Beard and Short Moustache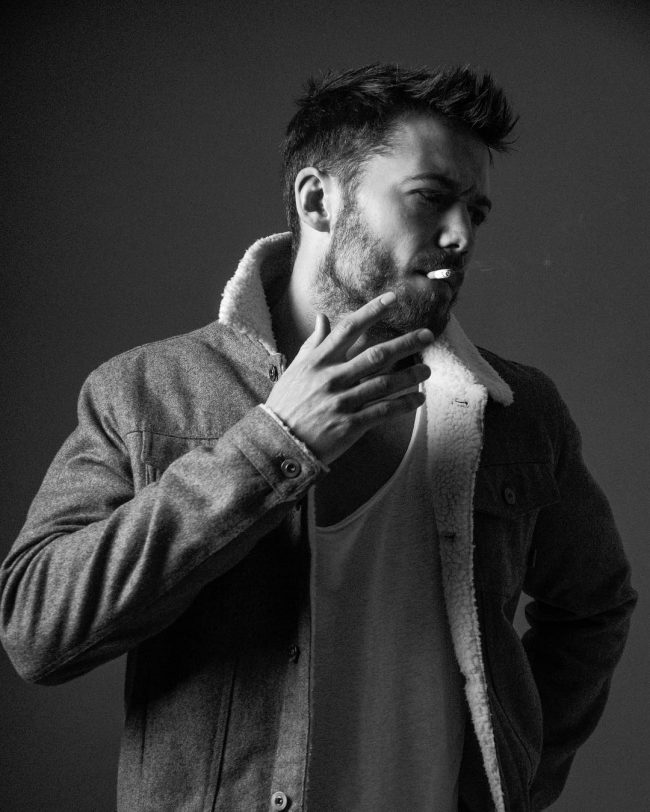 This look may seem prickly and slightly sparse but it suits well. The dark beard hair is mid length and some parts are definitely growing faster than others but, it's right on trend.
The moustache is neatly clipped and kept above the lip. Overall it gives kind of bold and aggressive look.
# 2 Patchy Chestnut Beard with Pencil Moustache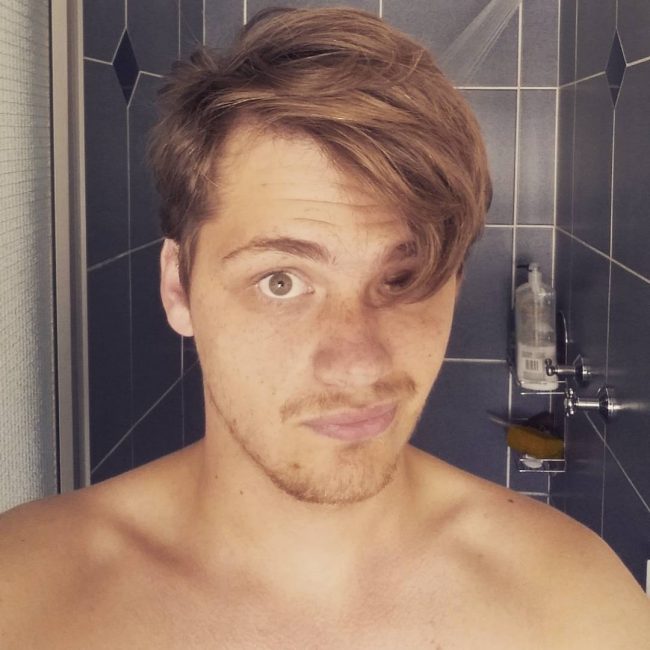 The patchy reddish-brown bread follows the contours of the jaw, leaving a light covering of soft looking hair.
The moustache is pencil thin and precisely cut while under the lip, we can see a small tuft of hair that is slightly longer.
# 3 Bristly Brown Beard with Neat Moustache
This moustache is neatly clipped but extends slightly higher up to just under the nose. It tapers off on the sides and doesn't quite connect to the beard, which is short and neatly clipped. This facial hair is tidy while still looking good.
# 4 Keanu's Patchy Beard is Killer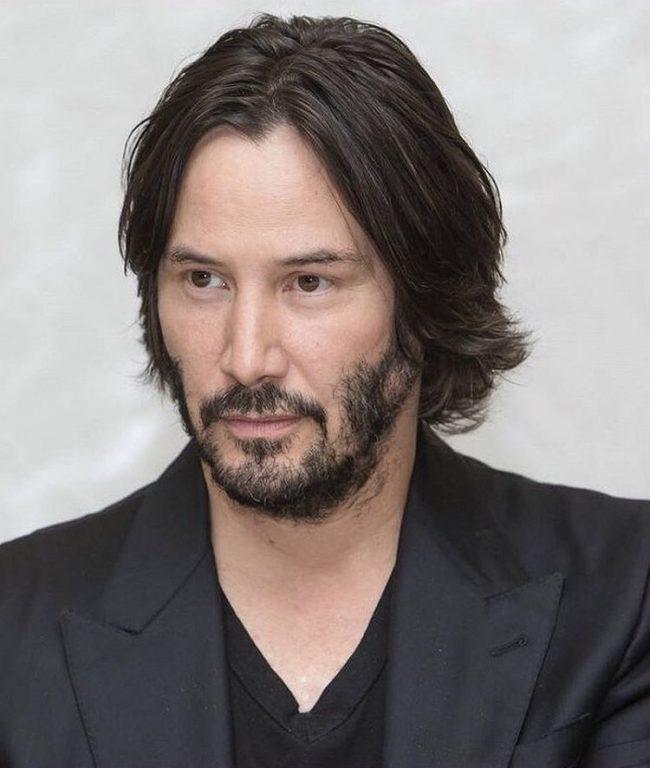 Keanu is well-known for his patchy beard.  We all saw the memes. His beard and moustache are mid-length and full but sparse in some places.
The salt and pepper hair colour looks distinguished and the moustache is just hugging the lip. Although it seems a little untidy it is well maintained and the result is definitely sexy!
# 5 Keanu Sporting a Clipped Look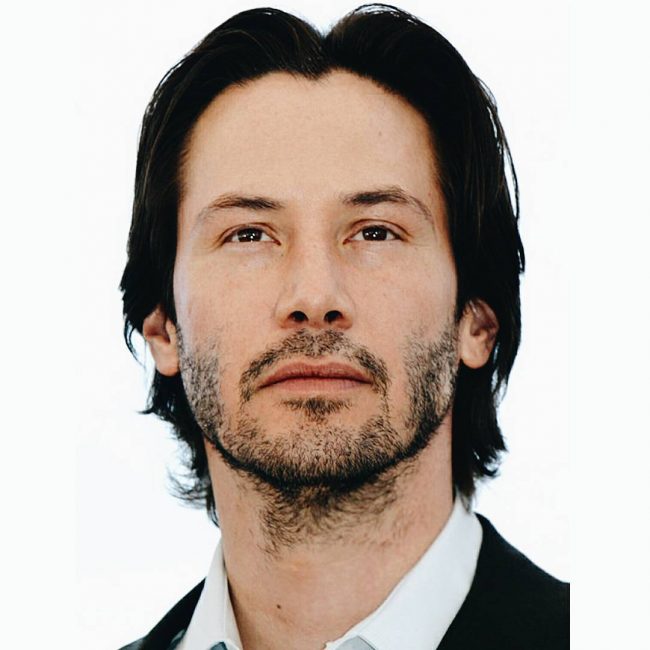 Keanu sports a dark beard and moustache that is clipped and kept a little shorter. We can see the patchy parts of the beard but it has been styled to appear uniform all around.
It seems that he has allowed it to grow a little longer under the jawline which looks strong and masculine.
# 6 Extra Drama with a Rustic Beard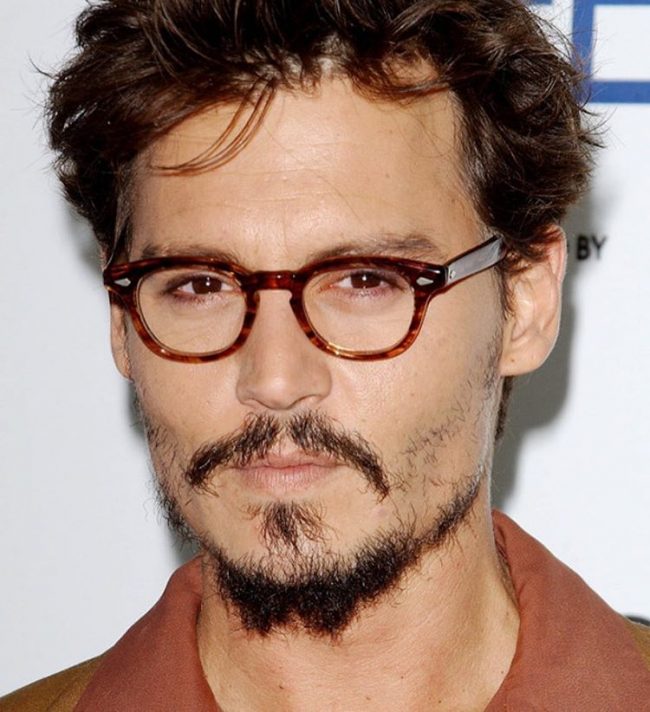 Johnny Depp's dark brown beard is fuller under the chin, with two longer tufts almost forming a small goatee.
His moustache is neatly trimmed and kept just above the lip, with a small dark patch of hair just below his bottom lip.
# 7 Uniquely Styled Dark Beard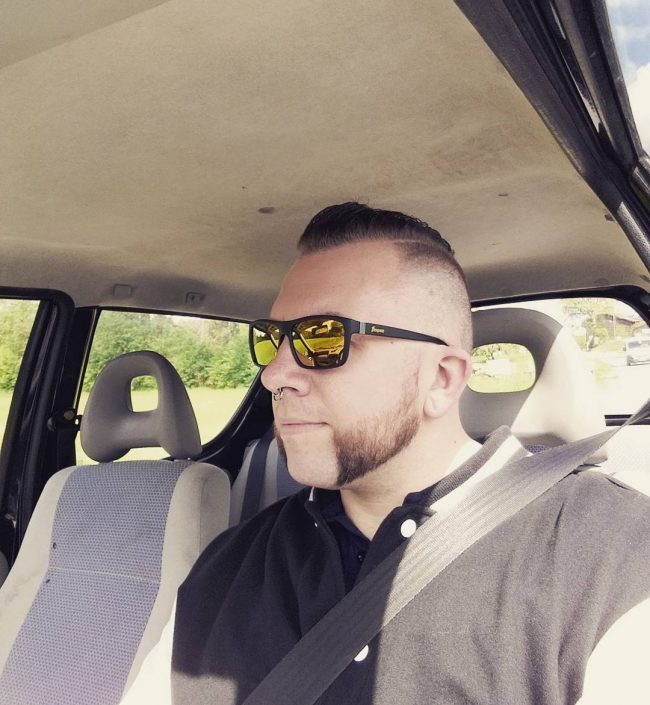 This is quite a bold and singular style of facial hair. The beard extends from the sideburns down but is kept just above the jaw line. The entire area under the lip and the chin are bare, with no moustache.
# 8 Soft and Patchy Beard
Adam Brody's sorrel coloured beard looks well-conditioned and soft. The hair is being kept quite short and the edges of the beard extend into his sideburns.
The moustache is well above the lip line and overall the facial hair seems sculpted. The overall look is relaxed and just a little rebellious.
# 9 Deep Brown Beard Makes Brody Smolder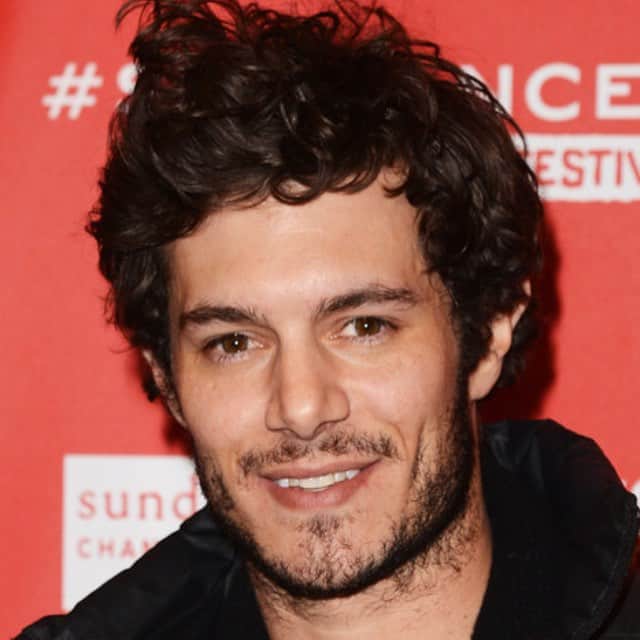 Adam Brody's deep brown facial hair looks thicker but is still soft and well cared for. The beard is fuller on and below the chin line. His moustache is neatly trimmed, clipped short and kept separated from the beard.
# 10 Short and Sparse Beard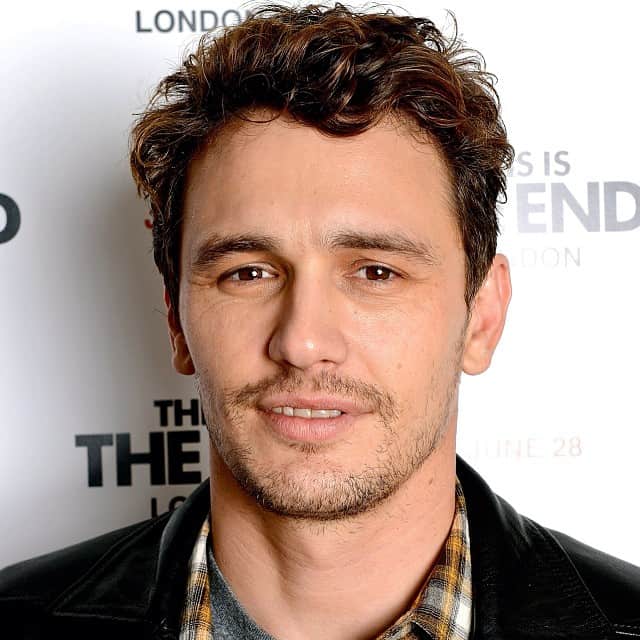 James Franco is known for his rebellious nature and scruffy looks, but this neat and uniform beard makes him appear more mainstream.
His moustache just extends to the beard and the area under the lip is mostly clean shaven, with more hair and volume under the jaw line.
# 11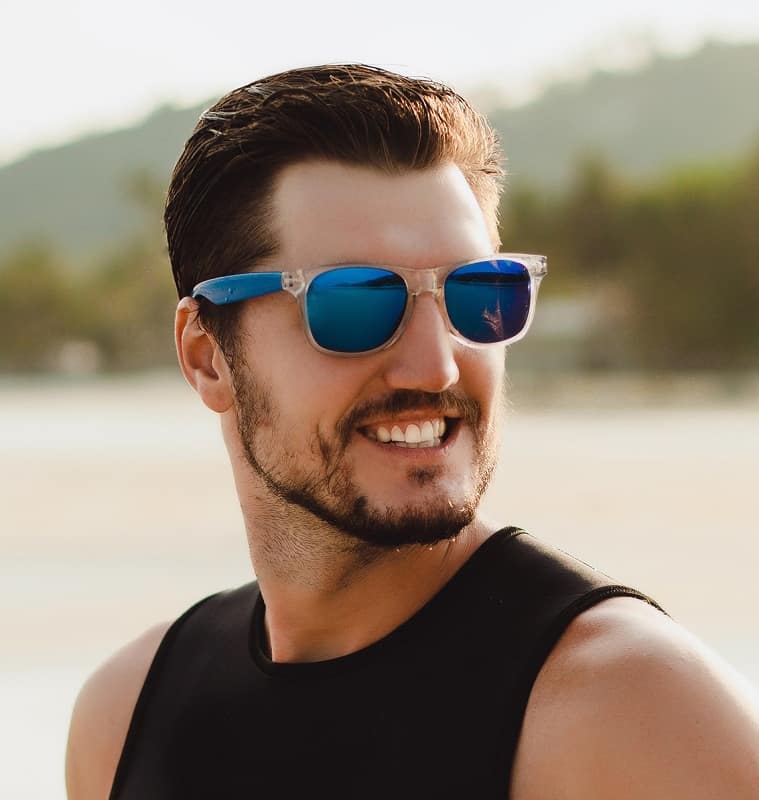 # 12
# 13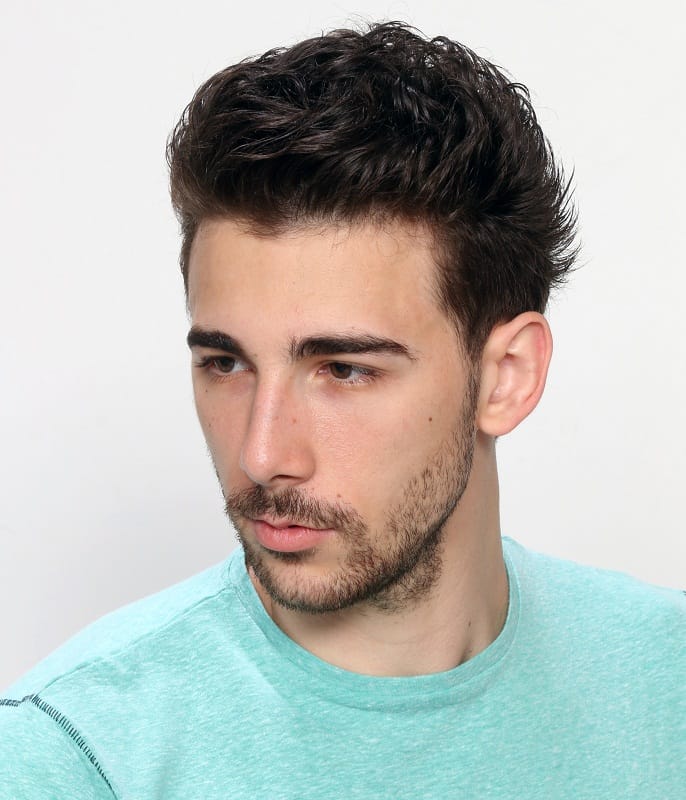 # 14
# 15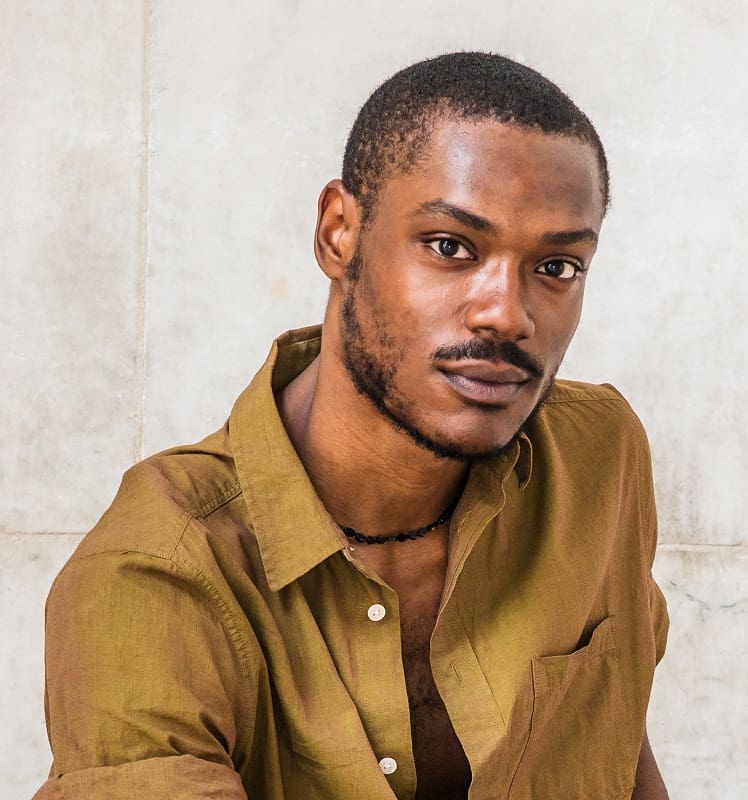 # 16
# 17
# 18
# 19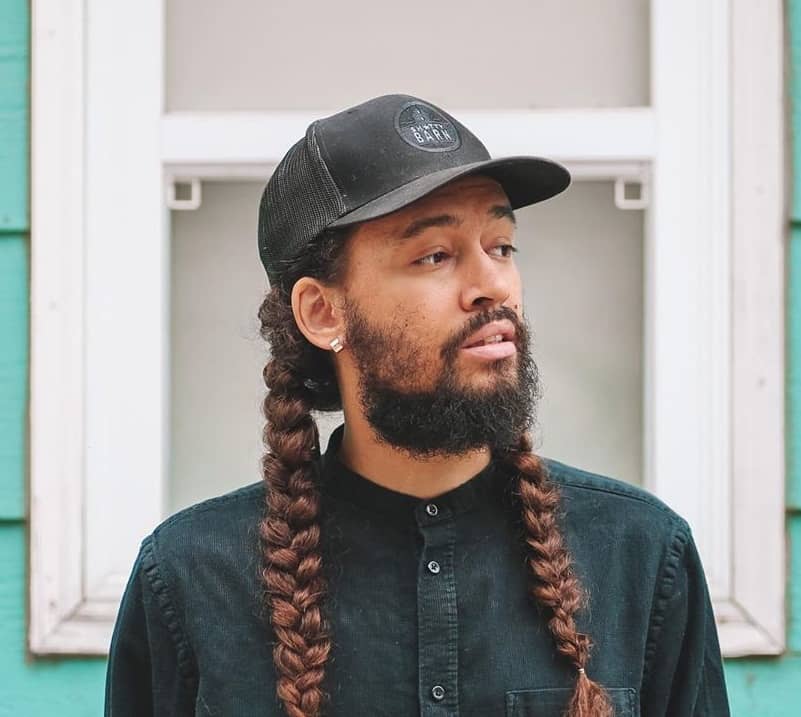 # 20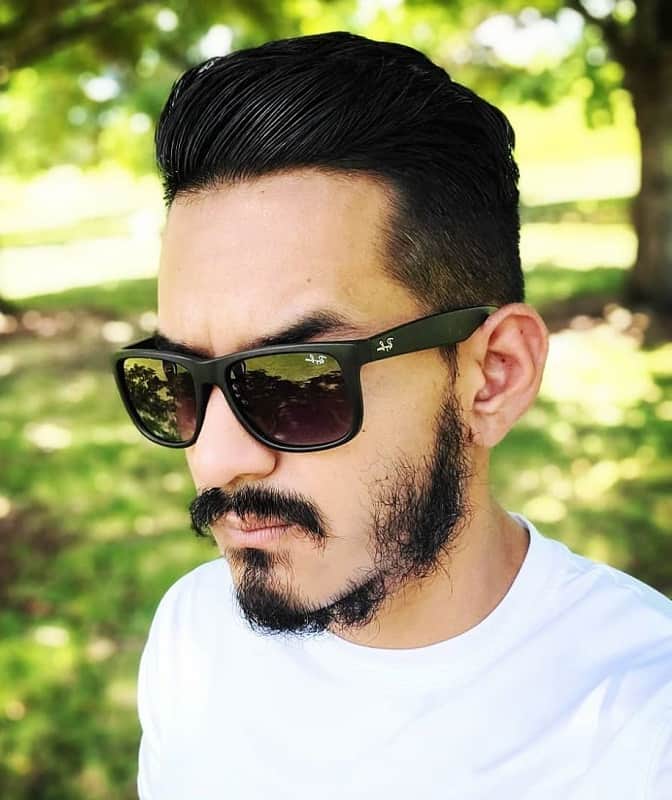 # 21 Scruffy Looking Beard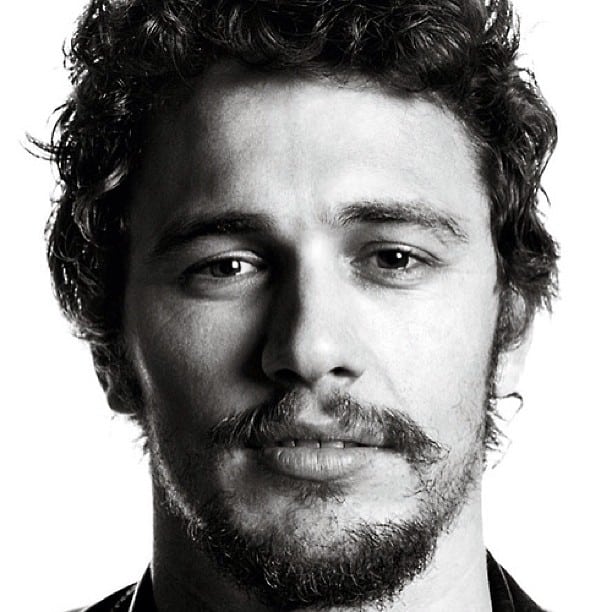 In this picture James' facial hair is slightly longer, giving him a rugged and scruffy appearance. Once more the facial hair has been shaped, with a smoother area under the bottom lip.
The moustache is almost touching his top lip and is divided by a small patch of smooth skin.
# 22 Neatly Tamed Beard Gives Kip a Mature Edge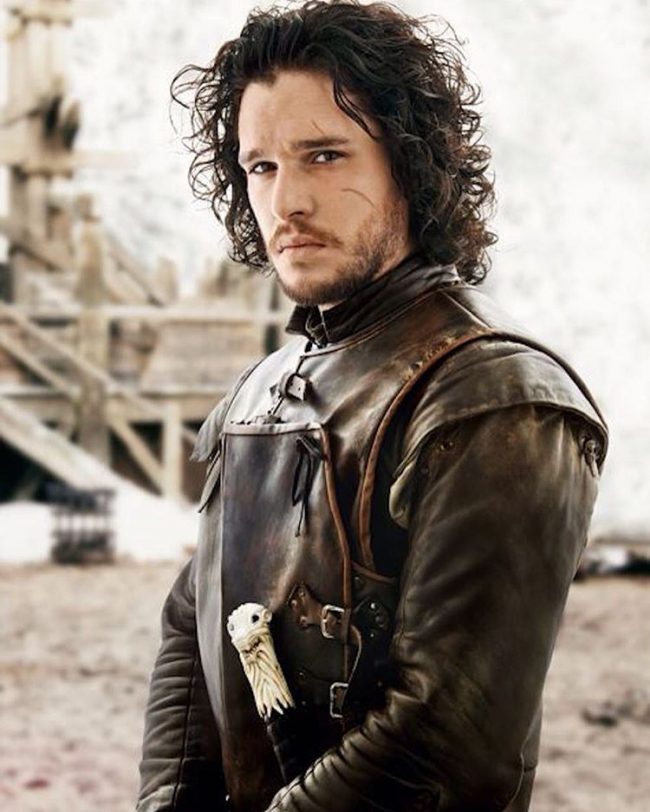 We are used to seeing quite a bit more facial hair on Kit Harington in Game of Thrones but this short and tidy look definitely suits him.
Kit has fine features and a youthful appearance and his dark facial hair and jawline beard adds maturity to his look.
# 23 Iwan Rheon's Dark and Shadowy Look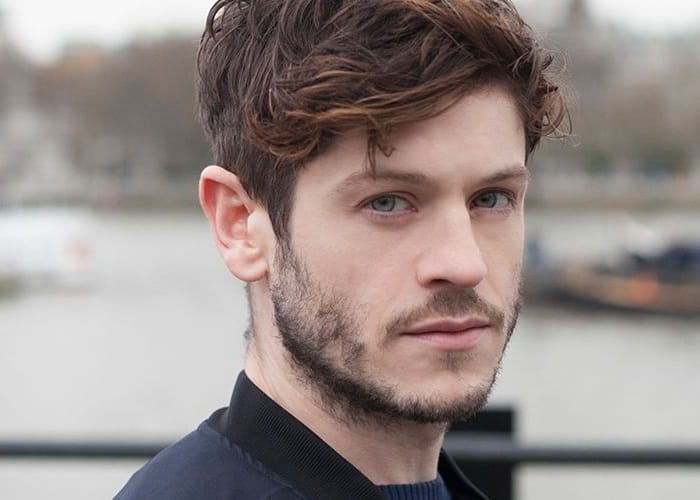 Iwan plays an evil character in Game of Thrones and the facial hairstyle he sports here definitely contributes to his "bad boy" image.
His dark brownish-black beard descends down from his sideburns, almost reaching the cheek bones. Under the chin, there is a clean shaven patch and the moustache looks neat and well maintained.
# 24 Clean Patches Help Balance the Beard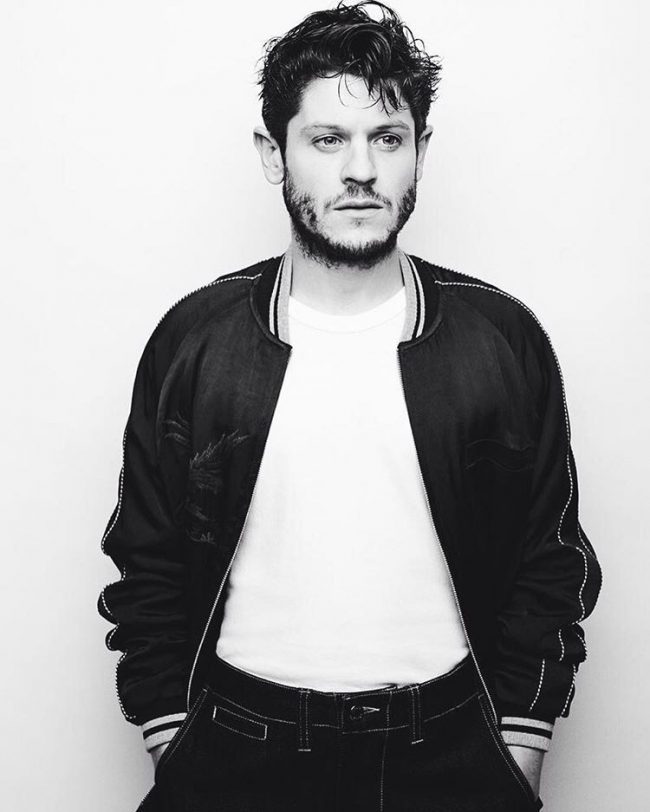 Iwan's facial hair is thick and dark, and a full beard and moustache could look heavy on him.
Here the beard has been allowed to grow thickly along the face while the upper chin is clean-shaven. This gives his look a balanced and structured feel.
# 25 Well-Maintained and Soft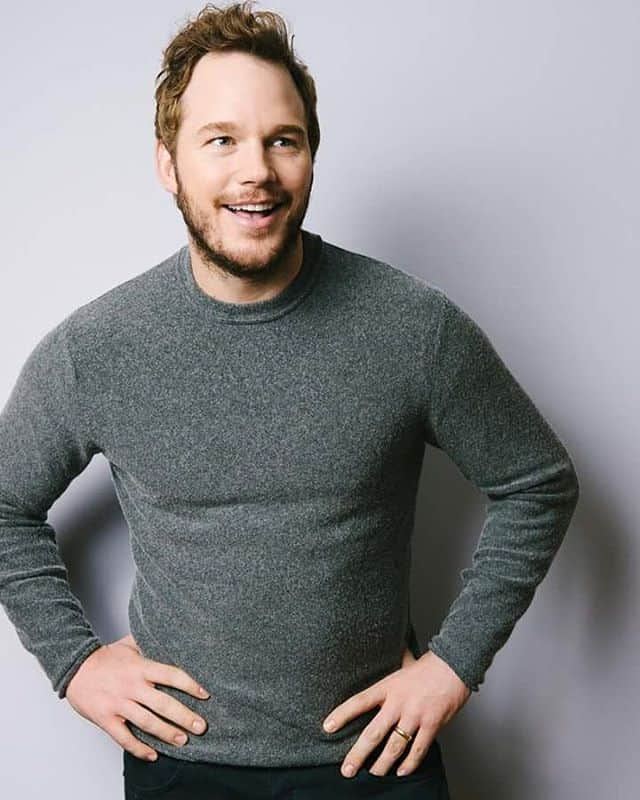 Chris Pratt's sandy coloured beard gives him a rugged look while he is still looking well cared for and tamed.
His mouth area, upper chin and upper jaw are all clean shaven and his moustache is short. His hair extends just above and below the jawline into his sideburns and is slightly longer and thicker under the chin.
# 26 Bold Red Beard
Ed Sheeran's golden red hair makes him stand out and his facial hair is undeniably striking. His moustache is neat and well-trimmed and connected to the patchy beard by a thin line of hair.
His facial hair frames his features well and looks soft and conditioned. He is also sporting a small soul patch just under the lip.
# 27 Lighter Brown Patchy Beard is on Trend
The light chestnut coloured facial hair featured here looks smooth and soft. The neat moustache is separated from the rest of the beard, which runs in a tidy line just above and under the jawline.
The hair under the jaw has been allowed to grow slightly longer and the overall look is smart and structured.
# 28 Salt and Pepper Patchy Beard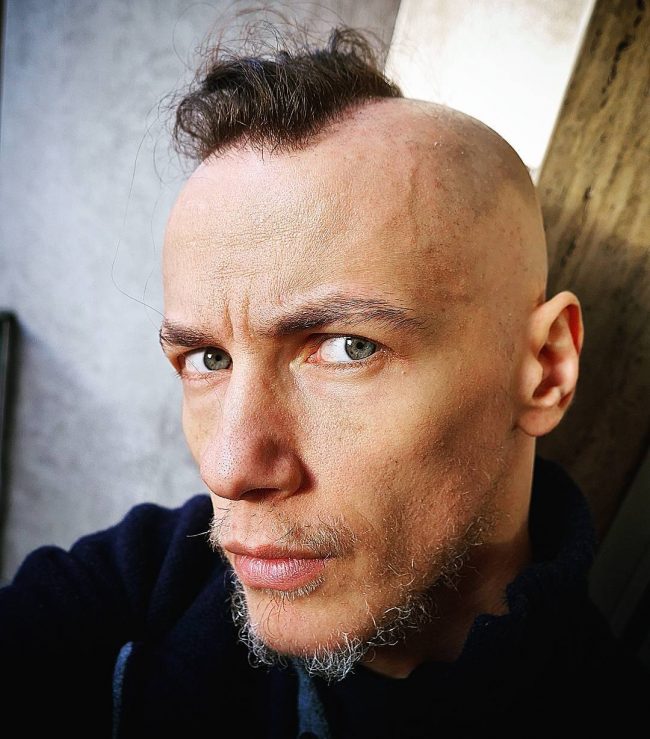 The area just above the cupids bow is clean breaking the short and sparse moustache into two tufts.
The beard varies in length and is patchy along the face with more volume under the jawline. The salt and pepper look is mature and distinguished.
# 29 Smart and Sparse Facial Hair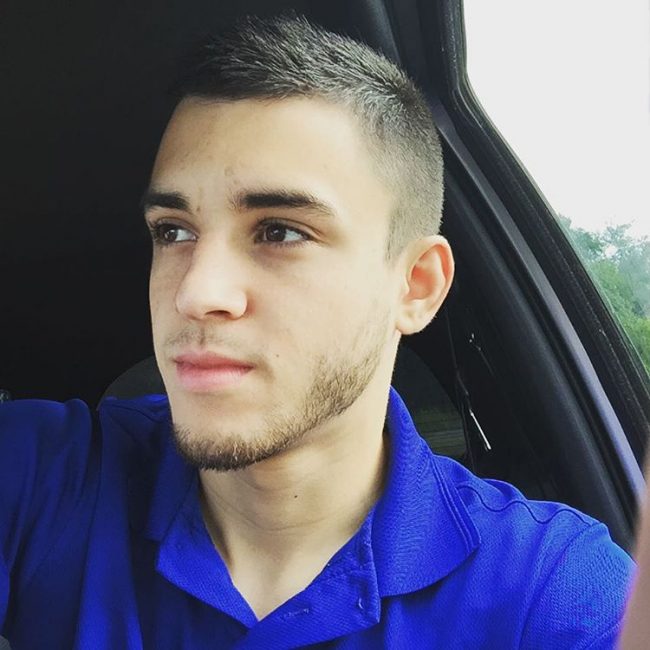 While this beard is little more than a five-o-clock shadow it is still neatly styled. The moustache looks very sparse and new while the beard hair is a little longer.
The beard runs along the bottom of the face, with a few patches of hair on the face.
# 30 Bristly Dark Brown Beard with Soul Patch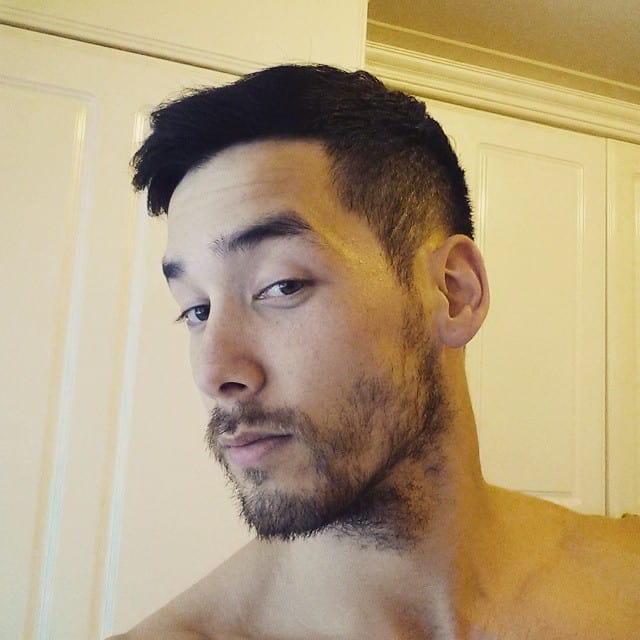 The growth of this patchy deep brown beard seems a little uneven and patchy but the general length has been kept uniform.
The hair appears bristly, as though it could be scratchy. The soul patch adds to the rugged look of this facial hair.
# 31 Light Brown Full Beard with Neat Moustache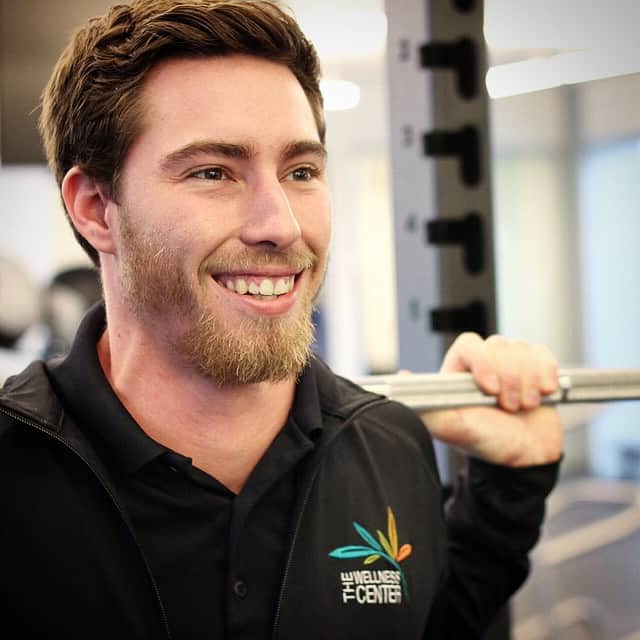 The lighter blonde hair in this beard adds texture and tone and is highlighted by the dark hair underneath.
The beard is full, but patchy in parts and covers the bottom part of the face and chin. The moustache is clipped and hugs the lip.
# 32 Combed Dark Beard with Sculpted Moustache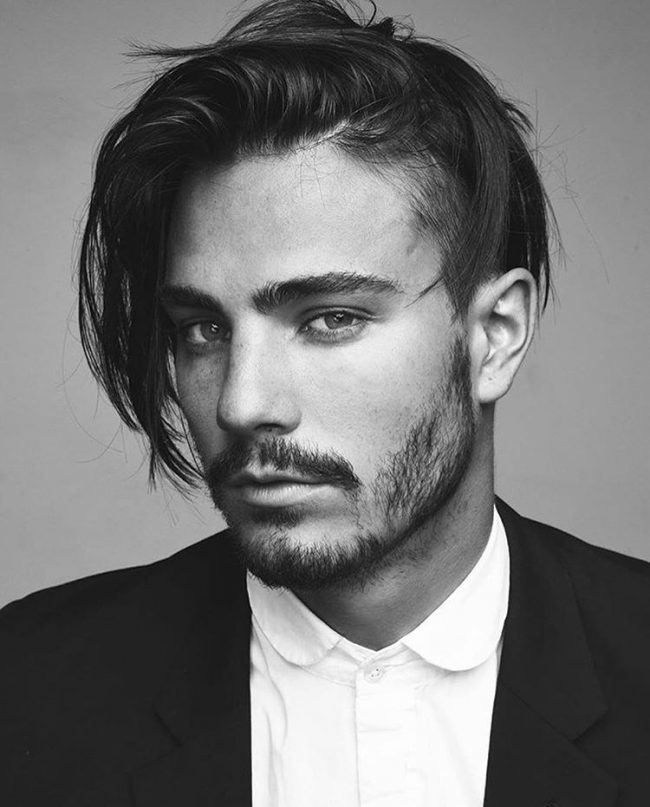 The dark, full moustache tapers off neatly at the edges giving a classy and sophisticated look.
It is clipped clear of the lips and there is a small patch of bare skin on the chin. The facial hair seems soft and well-conditioned and has been neatly combed into place.
# 33 Patchy Russet Coloured Full Beard with Moustache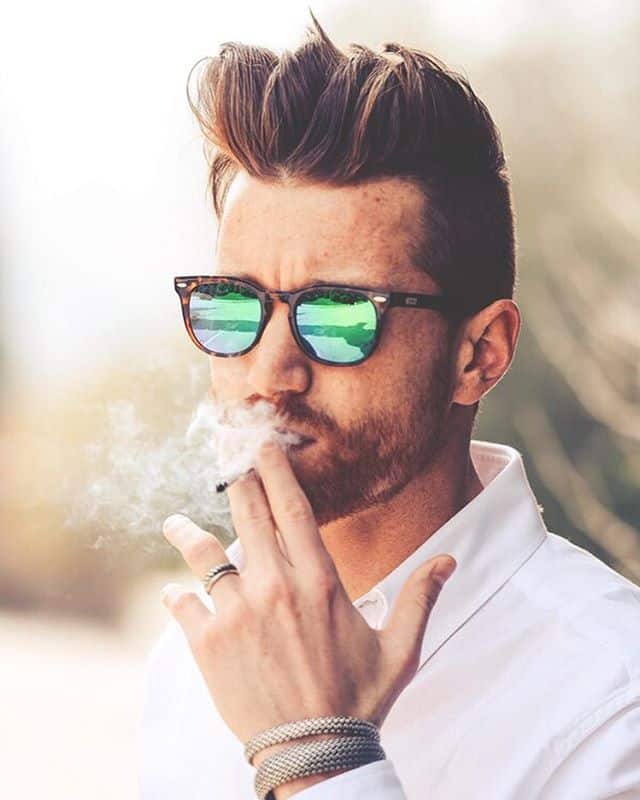 The facial hair here covers most of the lower portion of the face with the beard connected to the sideburns and moustache. The reddish brown hair is patchy along the cheeks and looks bristly.
# 34 Messy Beard with Trimmed Moustache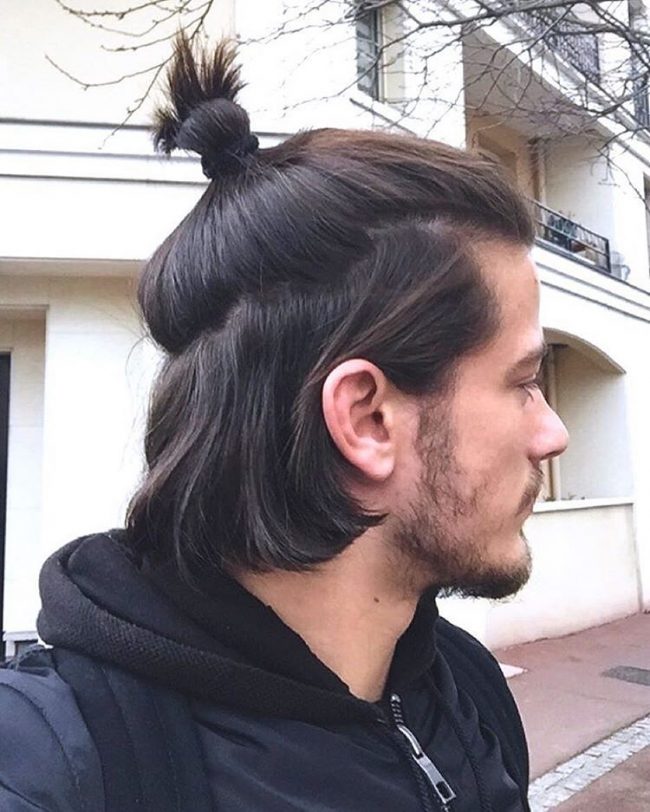 The length and curl of this beard makes it look a little scruffy and unkempt, but we can just see the moustache which is neatly clipped.
The patchy dark hair extends all along the jaw and face, joining into the sideburns.
# 35 Laid-Back and Well-Balanced Patchy Beard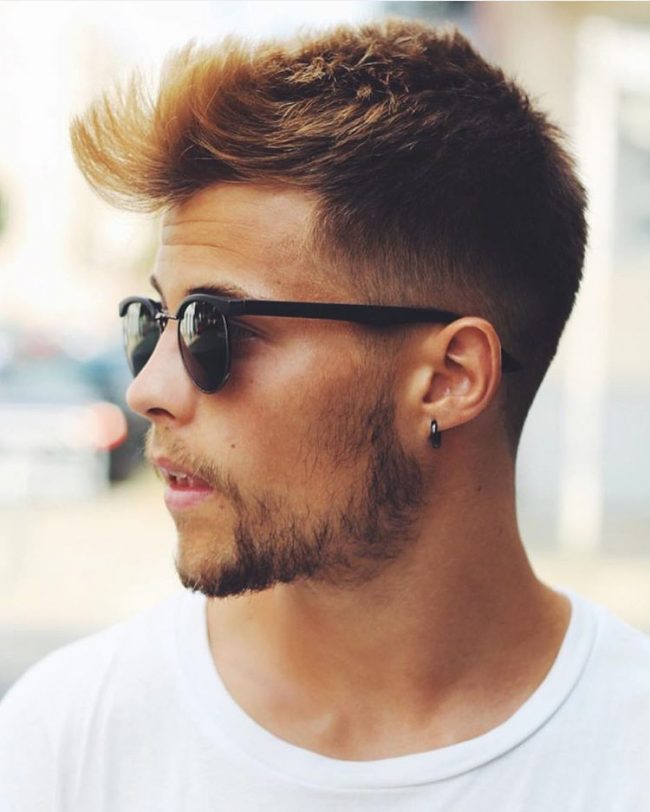 This is a great example of how a patchy beard doesn't need to look unbalanced or untidy. The upper chin has been left bare to create balance and the moustache looks soft and trimmed.
The deep brown facial hair is mostly a uniform length and the overall look is laid back and trendy.
Idea # 36
Idea # 37
Idea # 38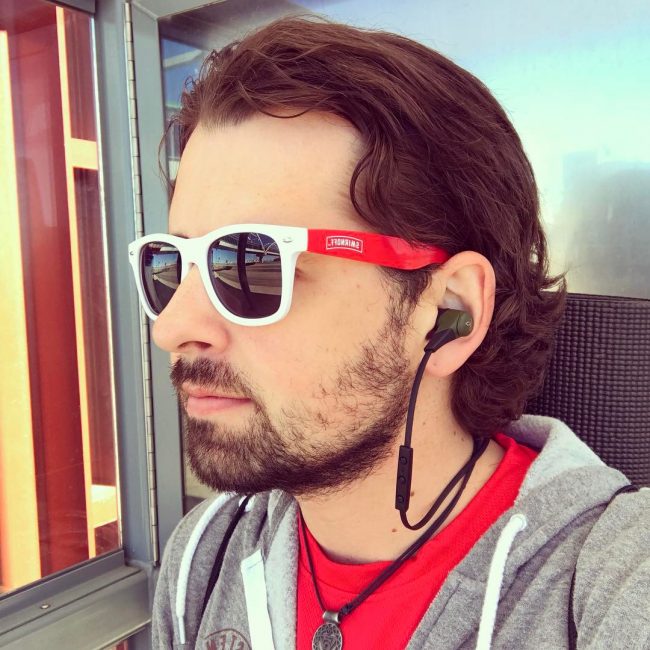 Idea # 39
Idea # 40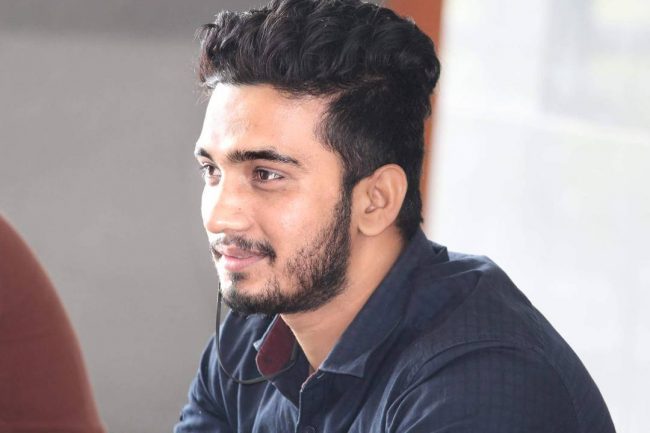 Idea # 41
Idea # 42
Idea # 43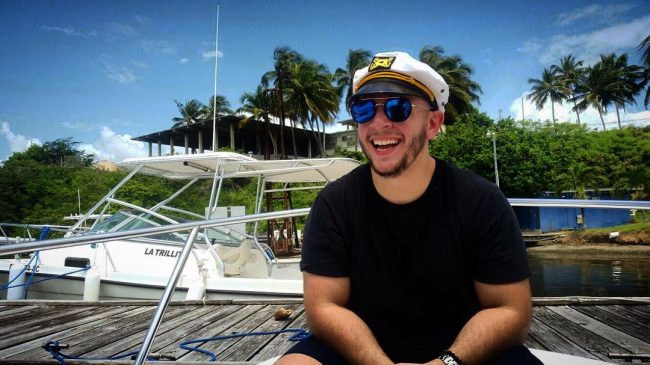 Idea # 44
Idea # 45
Idea # 46
Idea # 47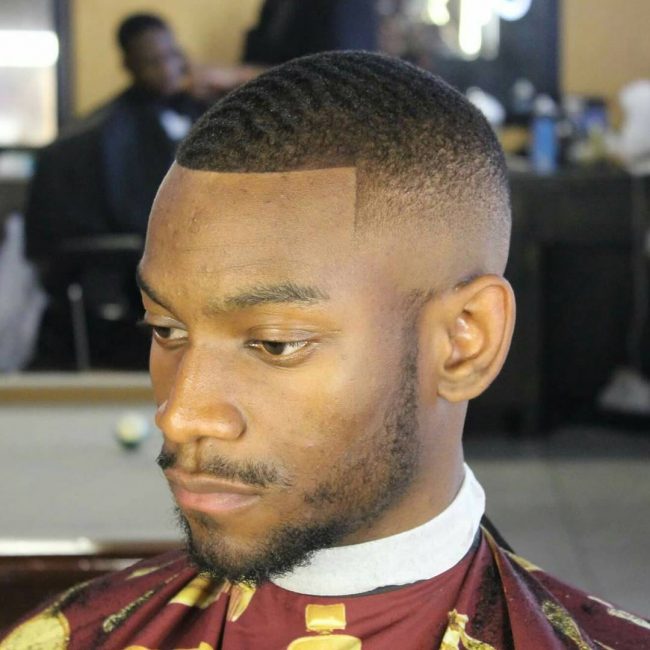 Idea # 48
Idea # 49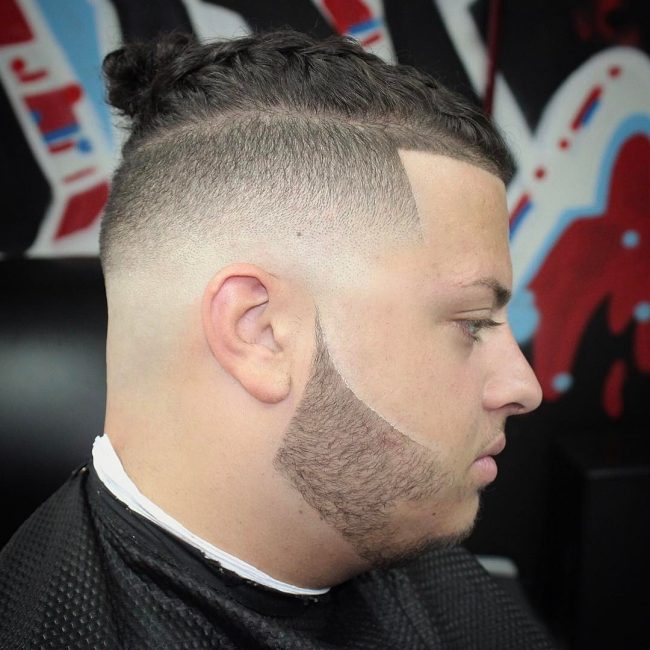 Idea # 50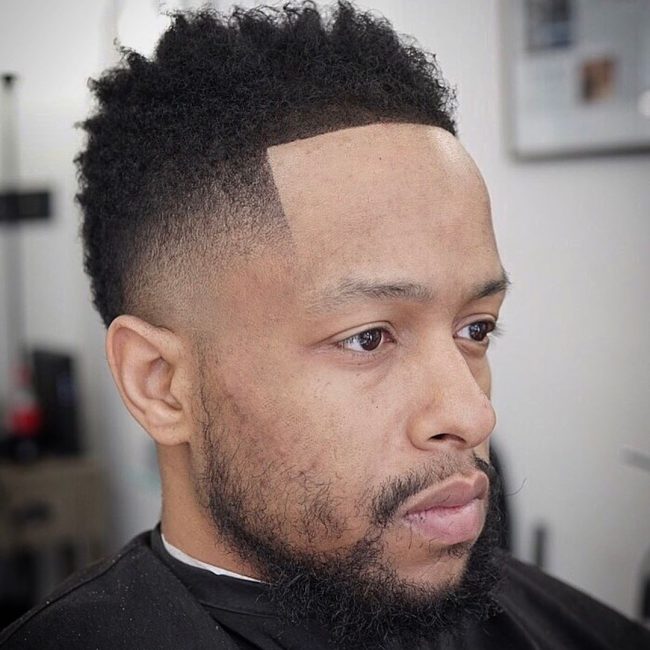 Idea # 51
Idea # 52
Idea # 53
Idea # 54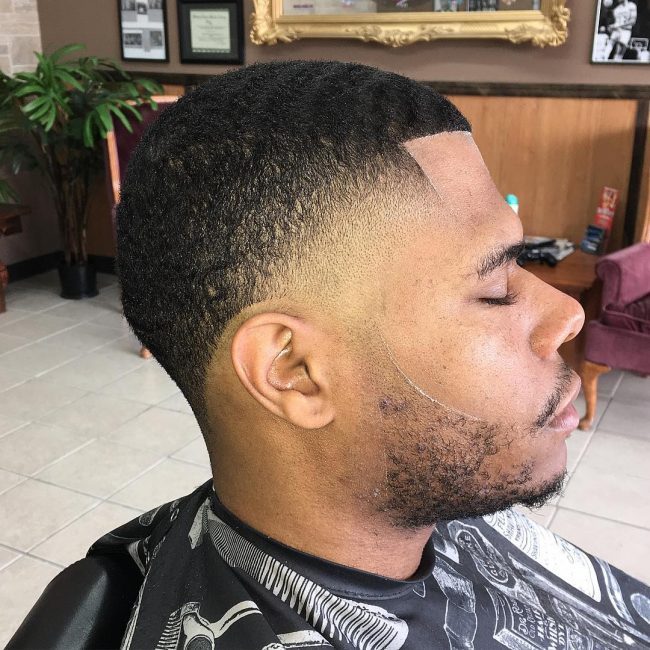 Idea # 55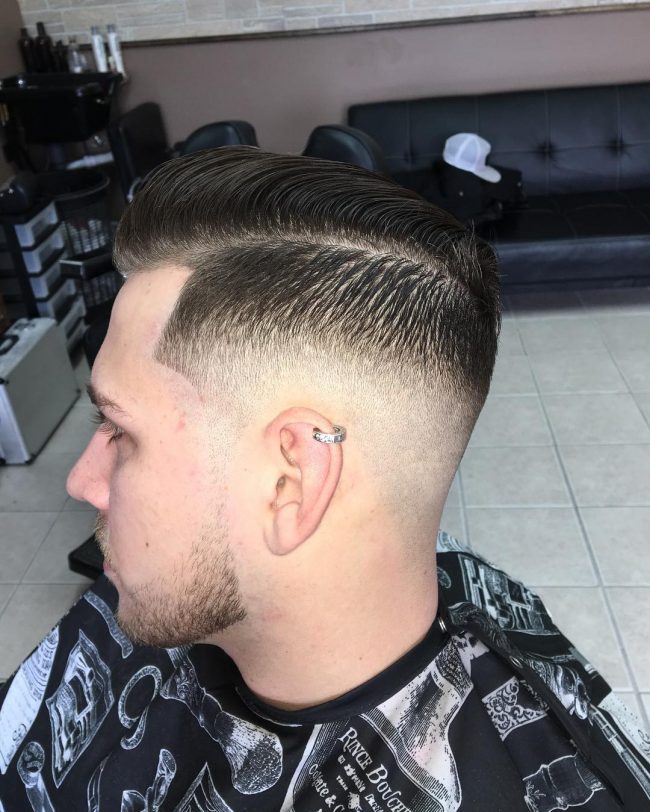 Idea # 56
Idea # 57
Idea # 58
Idea # 59
Idea # 60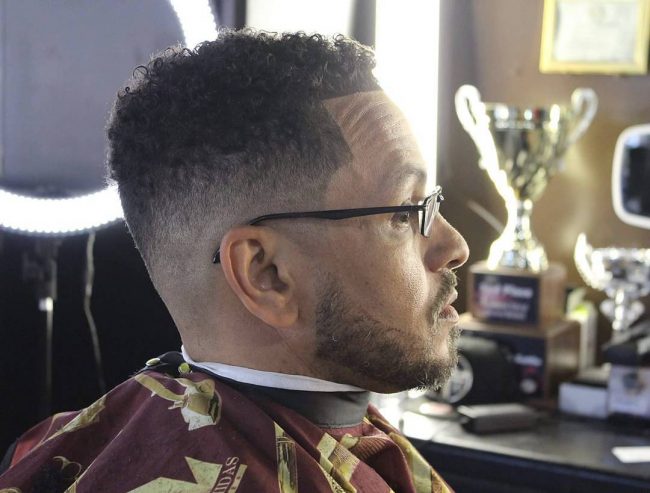 Patchy beards can look handsome and neat if they are well maintained. As you've seen even celebrities like Johnny Depp and James Franco are proudly sporting sparse growing beards and the results are amazing.
So don't be ashamed of your patchy beards guys – let them grow out for a masculine and sexy look.