50 Examples of Smart Patchy Beards – Make It Neat
In the past men were very restricted by fashion and convention when it came to beard styles. Beards and moustaches came with preconceived ideas and were not always considered neat or clean. Men with patchy beards kept themselves clean shaven instead of exposing their imperfect facial hair. It was the feeling of insecurity they were trying to avoid of.
Nowadays more and more men are bravely wearing patchy beards and they look great! A beard and moustache can be styled to suit the personality and lifestyle of the man and how he chooses to wear his facial hair is up to him. No matter what the colour or length it is, a beard can help balance out and enhance a man's features.
# 1 Scraggly But Trendy Beard and Short Moustache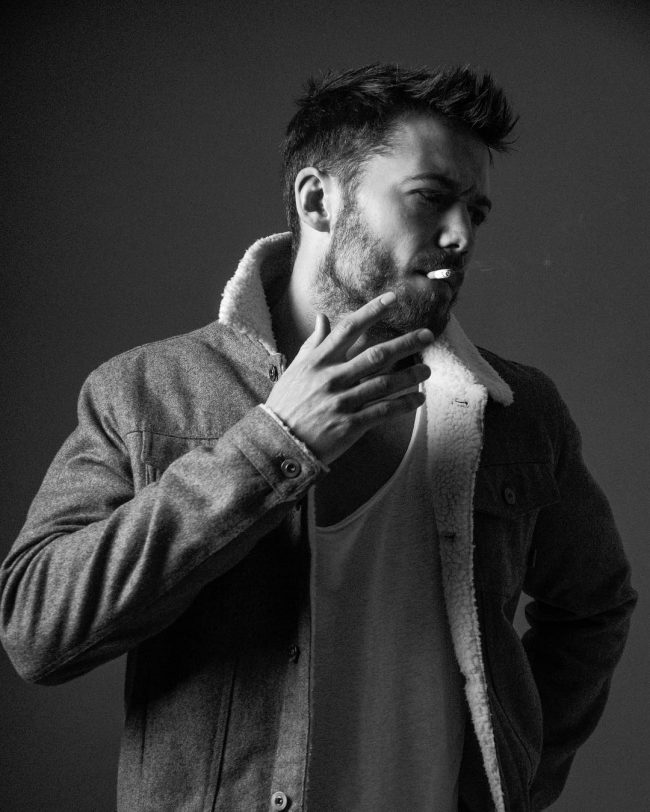 This look may seem prickly and slightly sparse but it suits well. The dark beard hair is mid length and some parts are definitely growing faster than others but, it's right on trend. The moustache is neatly clipped and kept above the lip. Overall it gives kind of bold and aggressive look.
# 2 Patchy Chestnut Beard with Pencil Moustache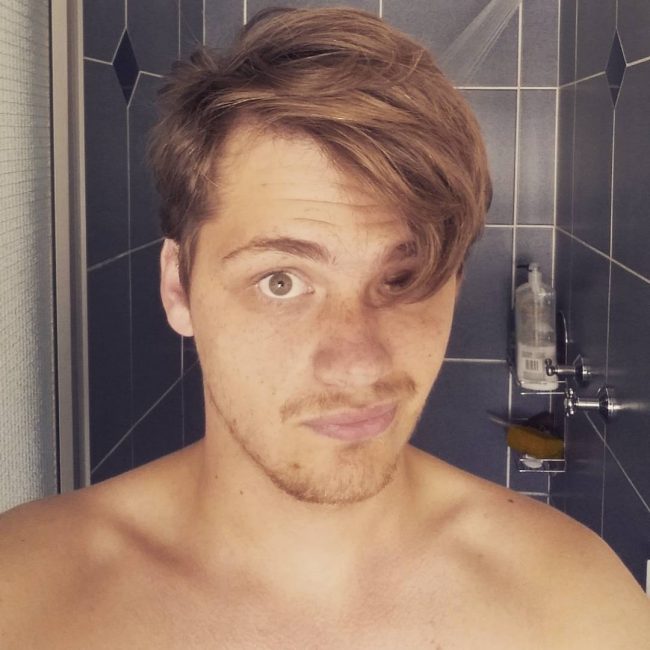 The patchy reddish-brown bread follows the contours of the jaw, leaving a light covering of soft looking hair. The moustache is pencil thin and precisely cut while under the lip, we can see a small tuft of hair that is slightly longer.
# 3 Bristly Brown Beard with Neat Moustache
This moustache is neatly clipped but extends slightly higher up to just under the nose. It tapers off on the sides and doesn't quite connect to the beard, which is short and neatly clipped. This facial hair is tidy while still looking good.
# 4 Keanu's Patchy Beard is Killer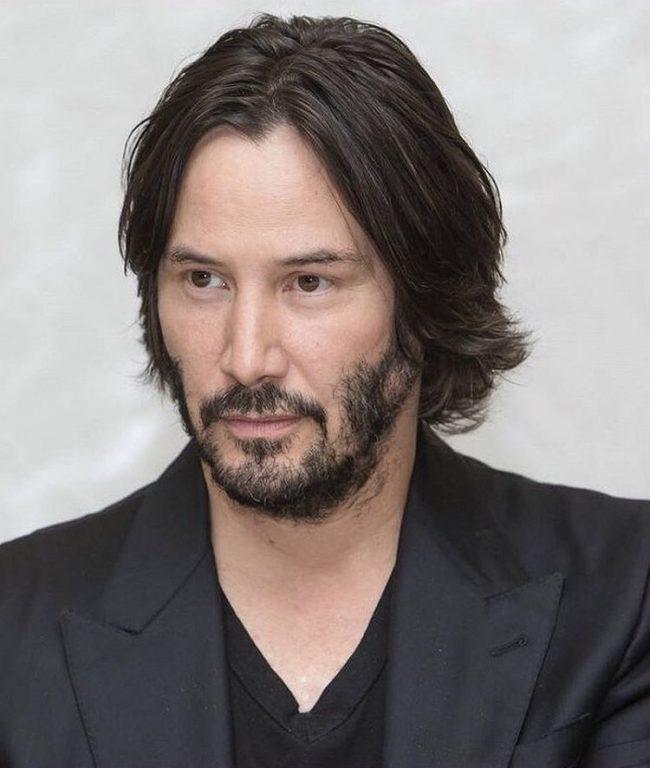 Keanu is well-known for his patchy beard.  We all saw the memes. His beard and moustache are mid-length and full but sparse in some places. The salt and pepper hair colour looks distinguished and the moustache is just hugging the lip. Although it seems a little untidy it is well maintained and the result is definitely sexy!
# 5 Keanu Sporting a Clipped Look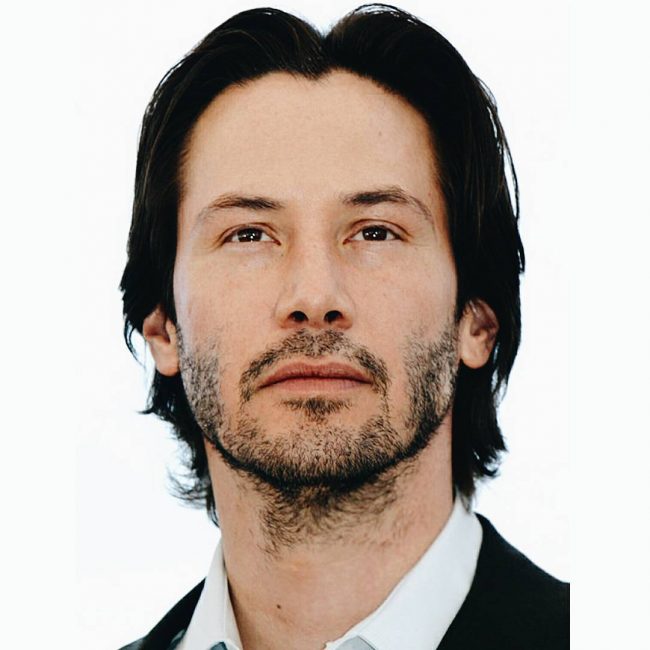 Keanu sports a dark beard and moustache that is clipped and kept a little shorter. We can see the patchy parts of the beard but it has been styled to appear uniform all around. It seems that he has allowed it to grow a little longer under the jawline which looks strong and masculine.