40 Heartwarming Bradley Cooper's Hairstyles – Powerful Charm
Bradley Cooper hairstyles are always changing, and it usually takes a long time before you see him with one of his previous haircuts. However, he knows how to cut his hair and so everything that Brad wears will always attract attention whether it is long or a simple short razor cut. As a trendsetter, most fans look up to him for inspiration on how to cut and style their mane. The picture gallery below shows 40 of his most famous hairstyles than any enthusiastic fan can use to replicate his adorable look.
# 1 Sleek Side Swept Bangs
Although this style looks quite sophisticated, it is quite simple, and Bradley creates it in a few simple steps. It involves cutting his strands with scissors to a couple of inches, gelling, and styling them with a side part and by sweeping them to the sides.
# 2 Sexy Spikes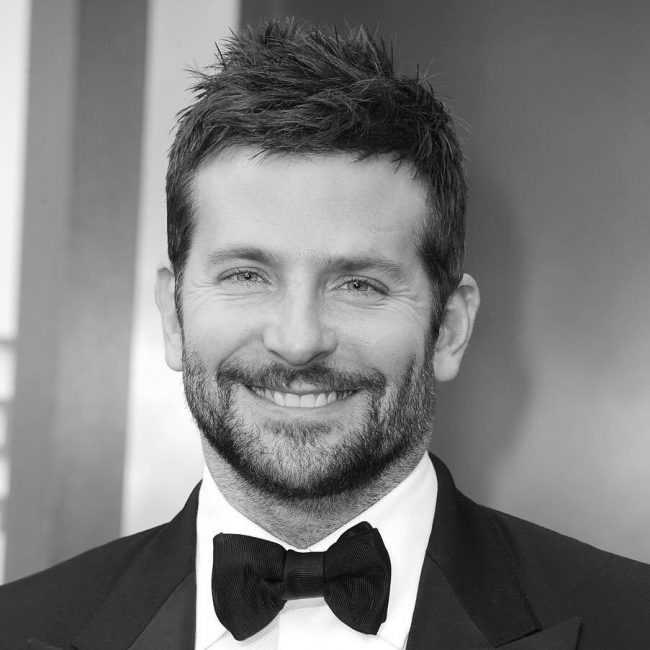 Some people refer to Brad as the sexiest man alive and a hairstyle like this one shows why. Here he has some short spikes with tapering on the sides and back that make him look extra charming.
# 3 Messy Voluminous Bangs
This haircut demonstrates one of the few occasions that this superstar does not go with short hair. He has some beautiful voluminous bangs that are equal in length throughout the head, and he styles by making them slightly messy.
# 4 Layered Nape Length Locks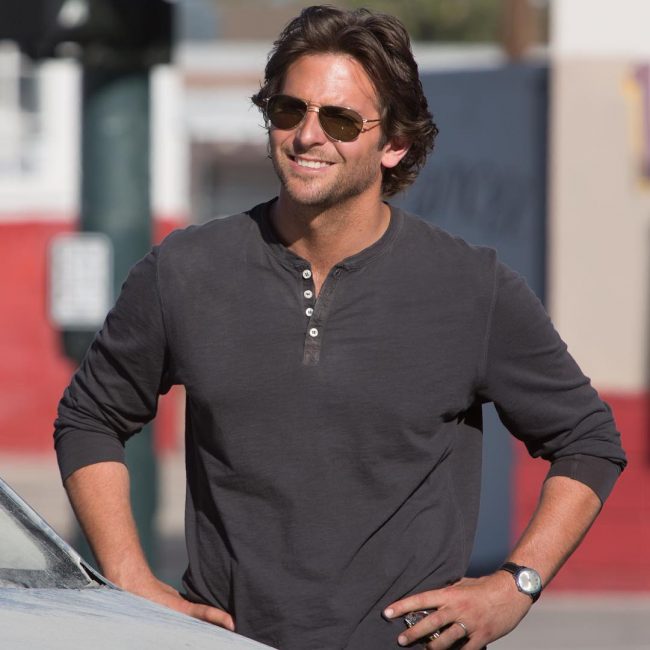 Here Bradley has some natural neck length locks, and he does little to style them. He has a beautiful natural hair with a pleasing colour and texture, and so all that he does in this style is to give them a soft center part and finger comb them to the sides in slight layers.
# 5 Extra Short Ivy League
This style is an Ivy League but just like with most of his other haircuts Bradley tries to make it look different. He achieves this by making the strands extra short at the top and fading the sides and also by brushing the strands on the crown frontwards.