50 Fashionable Hipster Beards – Up To The Minute Styles
What does it mean to be a hipster? It usually means that you associate yourself with trends and like to project a stylish and progressive image. Hipster beards are beards that are in keeping with the latest fashions and those that are seen breaking all the rules and still being on perfectly on trend. Curious to see what's hot? Enjoy these fashionable beards!
# 1 Free Spirit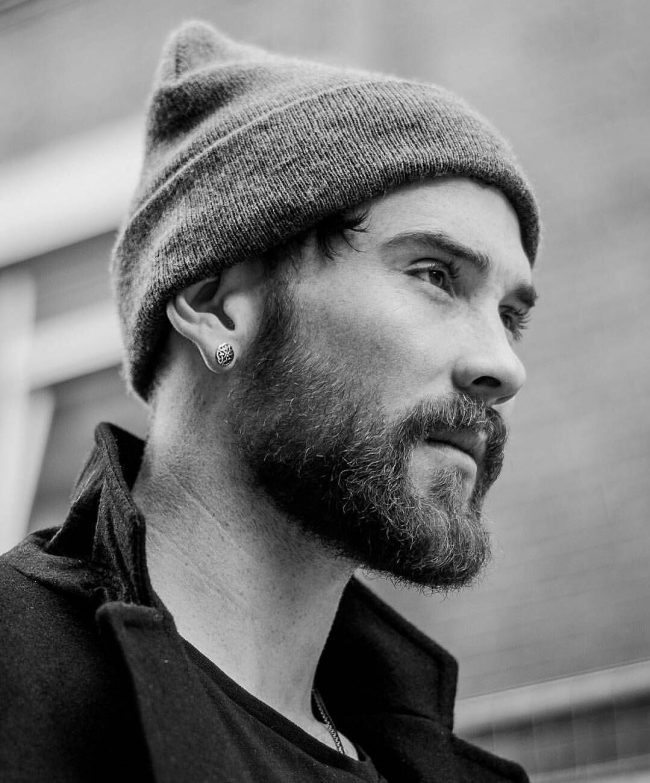 Here the beard is grown out all around to a medium length but shaved neatly to end just under the jaw line. He's got a small soul patch with a thick moustache that hugs the lip.
# 2 Sexy Long Stubble
This long stubble beard was trimmed precisely in order to separate it from the moustache, which glides just past the lips. His facial hair looks well maintained and has been kept at a uniform length.
# 3 Bushy And Full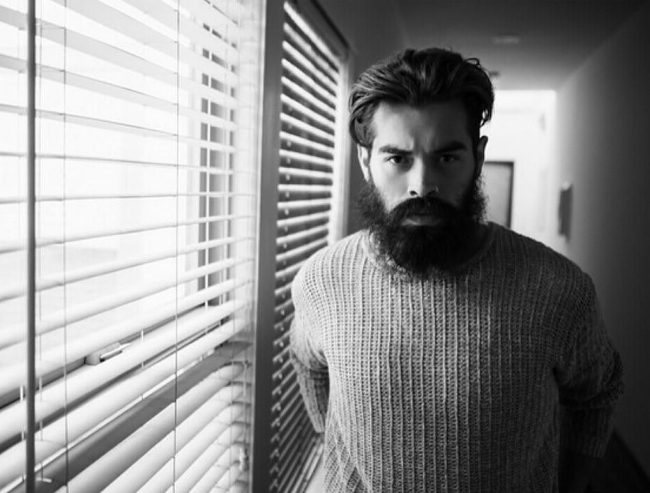 His beard has been grown out long all along the sides and over the chin and covers the bottom portion of his face. He's wearing it with a full bristly beard and the hair has a soft looking texture.
# 4 Festival Vibes
Long hair and hipster beards are a hot combo. Here we see a medium length beard that extends partly into the neck, with a trimmed moustache that sits on the upper lip.
# 5 Chin Up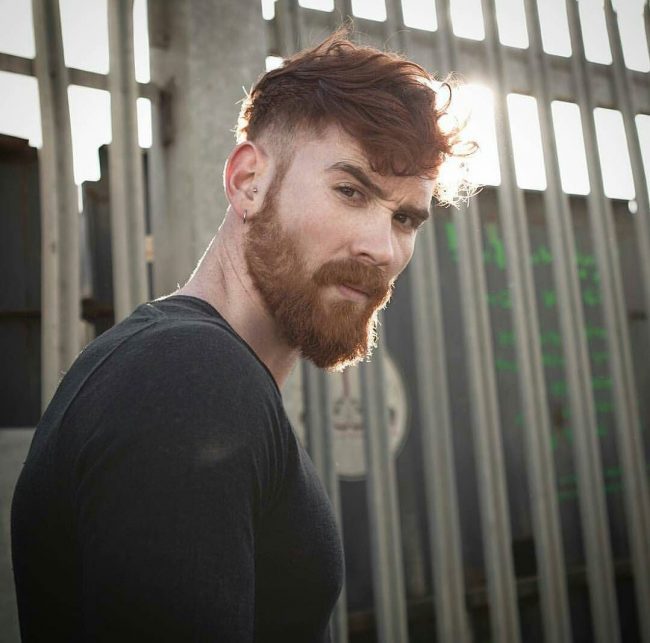 This beard is slightly longer over the chin area, adding length to his face. The facial hair has been grown out all around and the moustache is subtly divided from the beard. 
# 6 Bushy Bad Boy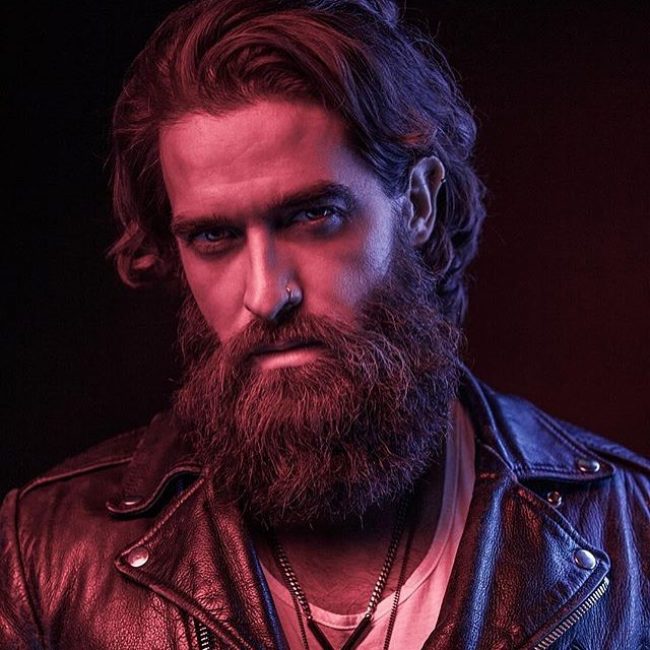 Got lush curly locks? Add a bushy beard for a smoking hot style. This beard has been grown out to obscure the lower lines of the face with the moustache combed into the facial hair.
# 7 Fine Comb Fancy
Express your individuality like this guy by letting that facial hair grow out! His reaches almost to his breastbone and the flaming ginger bristles have been finely combed out.
# 8 Super Shaper
In this profile view, we can see how this beard has been trimmed to have a neat rounded shape from the neck to the chin. The sides have been shaved to have straight edges and the moustache curls in to cover the top lip.
# 9 Defining Moustache Tips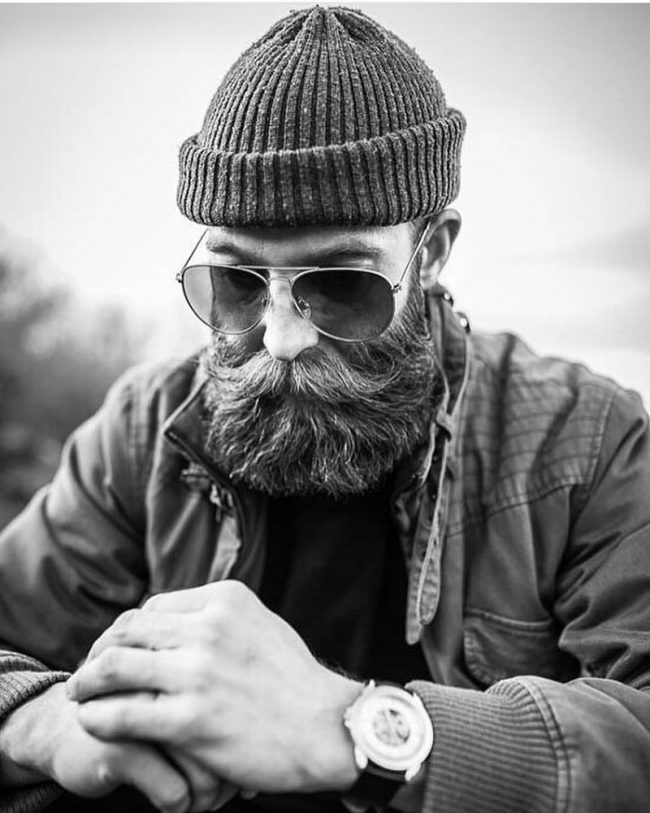 When your beard is completely grown out so that it covers your lower face and mouth, it looks attractive to give some definition to the look. You can do that like this man did; by styling the ends of the moustache to have pointed tips.
# 10 Arty Facial Hair
Feeling artistic? Express it in your beard! Use specialized wax to combine the stands at the ends of your moustache and style them upwards like you see here.
# 11 On Point
This long beard looks trendy because it has been rounded along the edges and is well cared for. He's wearing it with a soul patch and a pointy handlebar moustache.
# 12 Outstanding Lines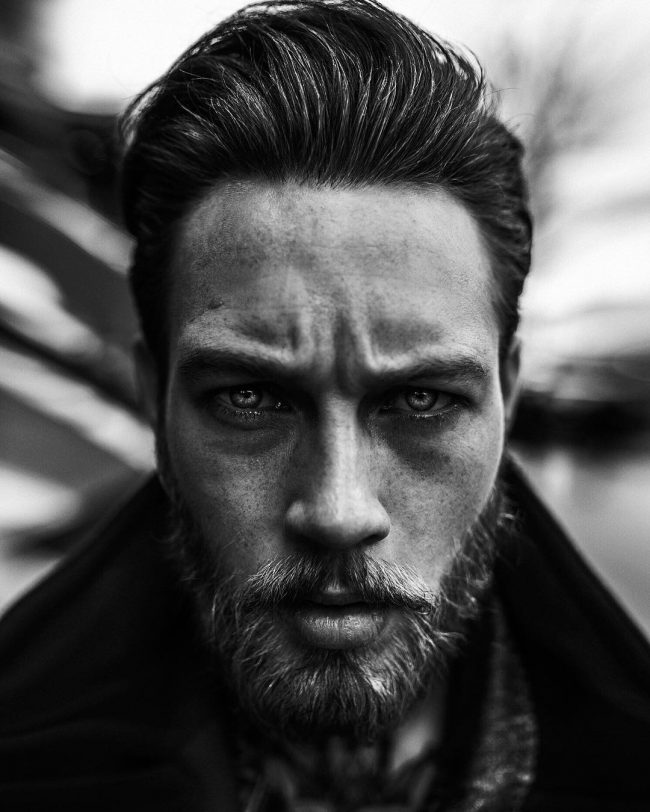 These beard lines have been contoured so as to place emphasis on his high cheekbones. The hair is a medium length and has been combed out to a soft finish.
# 13 Super Clips and Open Lips
This beard has been superbly clipped and teamed with a super short moustache that just reaches into the facial hair alongside the lips.
# 14 Lush With Lift
Even baby faces can look manly when given the right style. In this look, the beard starts just above the jaw line and ends just underneath again, and the moustache is lush with a slight lift on the ends.
# 15 Dreamy In Brown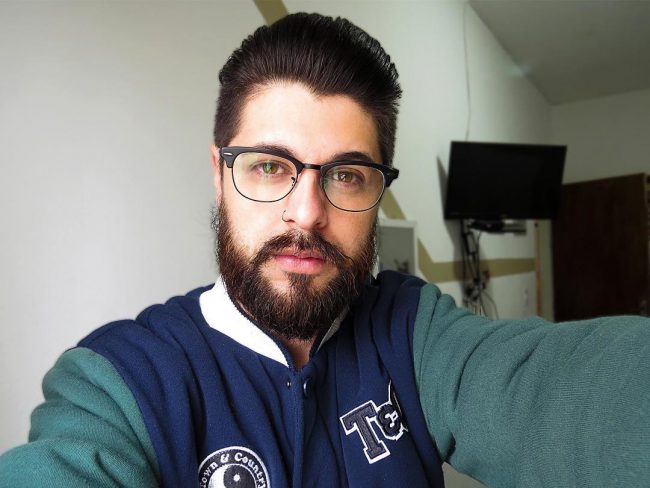 With a little length, some conditioning and styling any beard can look this handsome. He's kept the shape, rounded over the contours of his face and added a soul patch to soften the look. 
# 16 Squared Away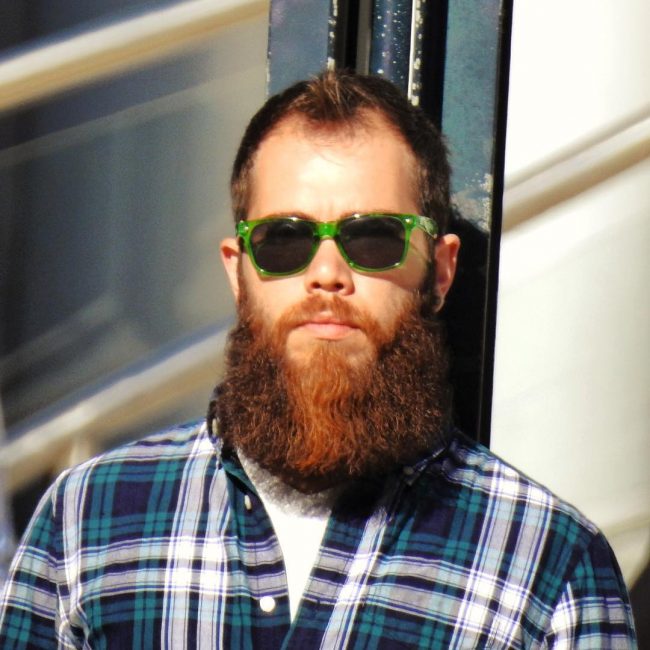 This wavy beard, eye-catching with its flaming ginger colouring, was trimmed into a squared off shape. The moustache, soul patch and the front portion of the beard are a lighter shade which adds interest to this fine beard.
# 17 Handlebar Hipster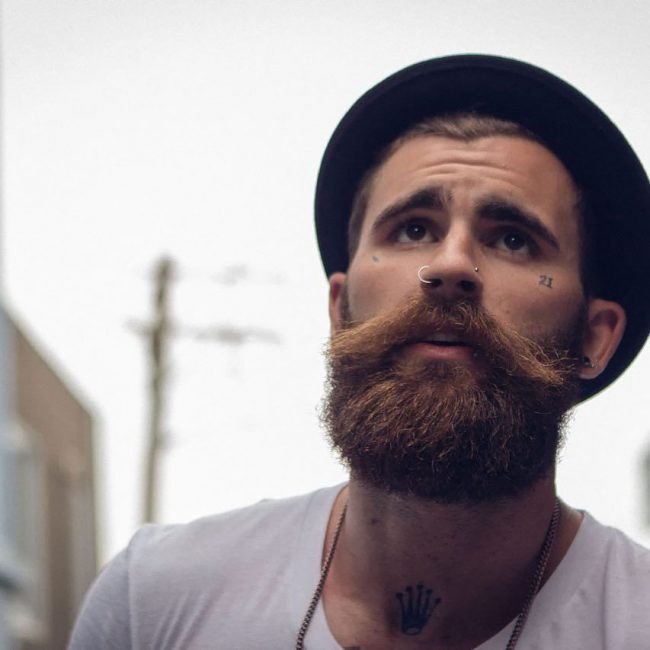 This luxuriant beard covers the bottom of the face and was rounded off into the neck. The moustache has been combed off the edges and styled to glide over the rest of the facial hair.
# 18 Trend Friend
Here the facial hair has been trimmed to an equal length all around while the moustache is slightly shorter and sits above the lip.
 # 19 Hip Gentleman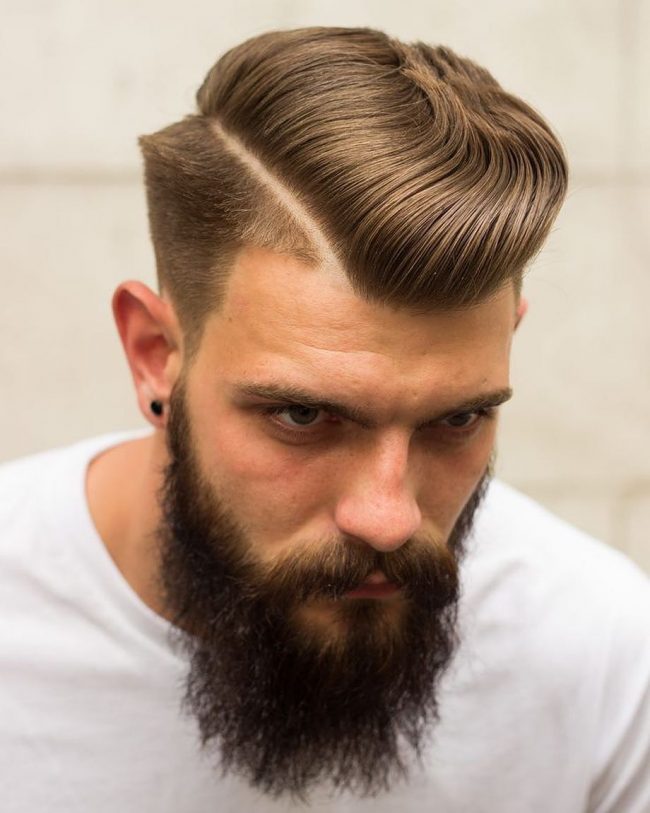 Dapper hairstyles and hipster beards can work together and look awesome – just like this one! A shaggy, longish beard has been combined with smooth shaved lines along the face and a curled over moustache for a gentleman feel hipster look.
# 20 Classic Big Beard
This beard covers the lower face and the neck as it stretches down to collarbone length. It's been combed out to a soft texture and he's wearing it with a clipped moustache. 
# 21 Superb Shape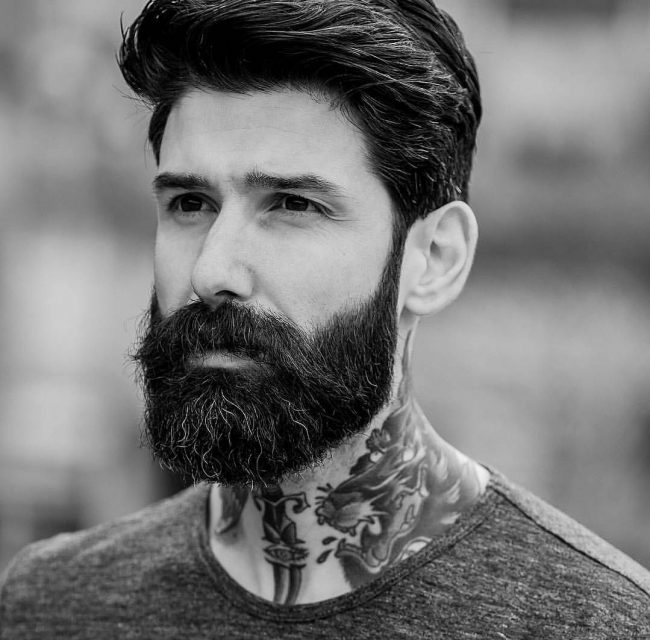 Here the beard has been trimmed to have straight lines along the edges and a rounded off look over the chin. The moustache covers the top lip and is brushed into the facial hair.
# 22 Neat and Natural
Natural lines are effortlessly cool as we see in the shape of this beard. The hair comes straight down from the chin but then gradually rounds off towards the neck. It's a simple, no-fuss beard style that he is wearing with a medium length moustache.
# 23 Wave Away
Facial hair doesn't need to be combed out straight; in fact, this kind of wavy texture is absolutely trendy. It has a relaxed feeling that is made extra hip by adding a handlebar moustache.
# 24 Curly Beard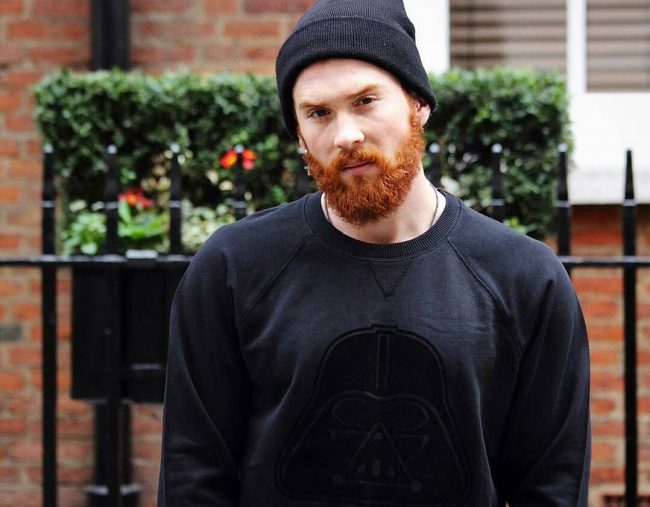 Curly hair in a beard has the potential to look unruly but if you keep it clipped and shaped with a medium length, like this one, then there's no chance of that.
# 25 Bust Out Beard
Feeling bold? Combine a neck length beard with a twisted, upturned moustache and a shaved section under the lip to separate the two.
Idea # 26
Idea # 27
Idea # 28
Idea # 29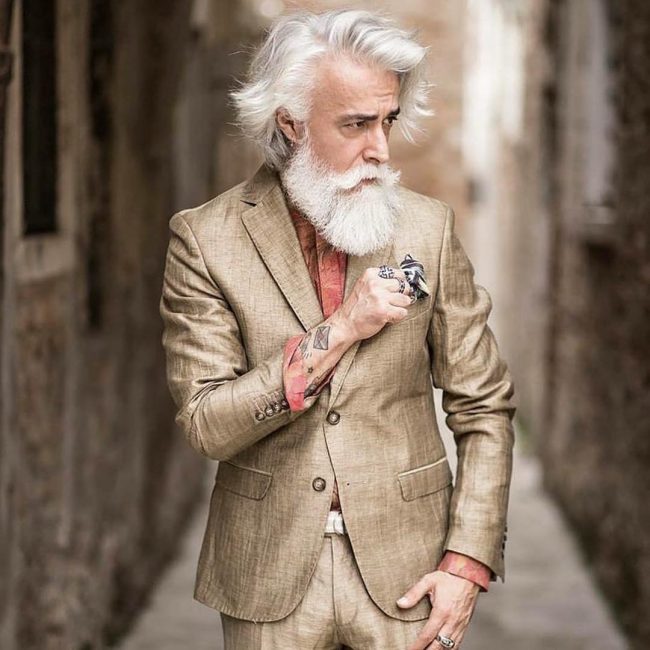 Idea # 30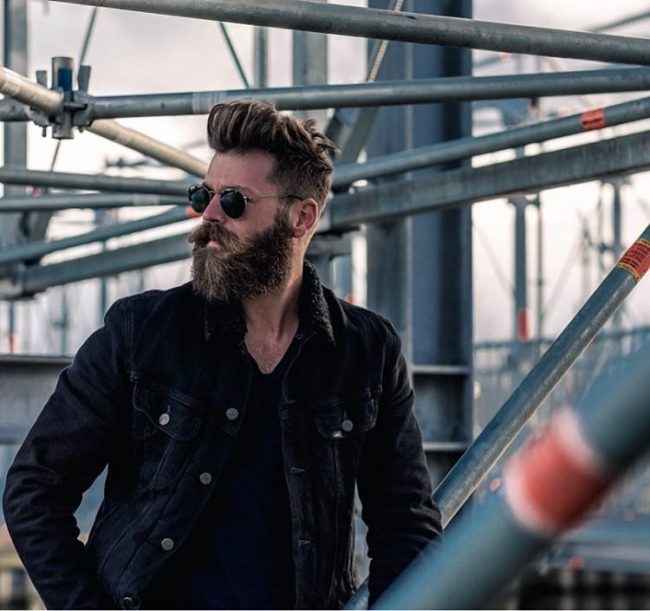 Idea # 31
Idea # 32
Idea # 33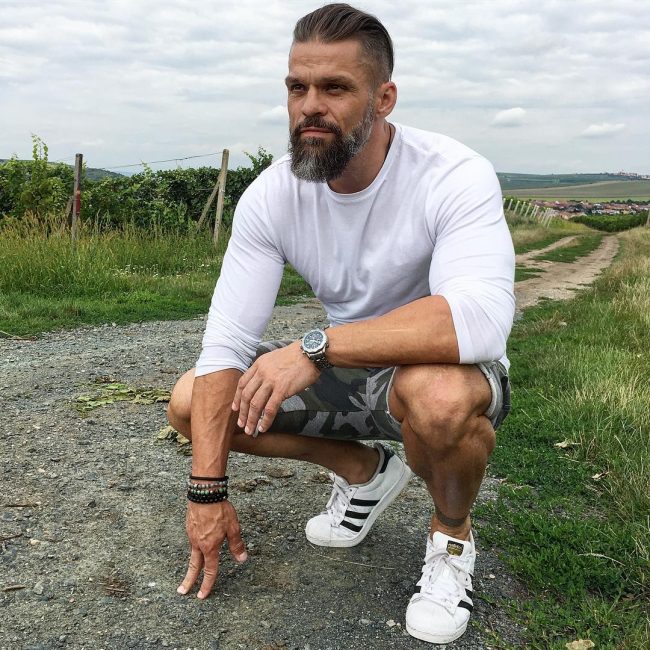 Idea # 34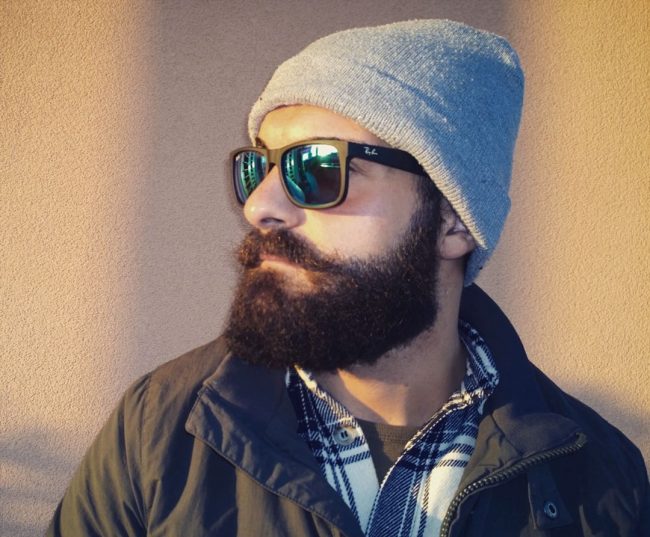 Idea # 35
Idea # 36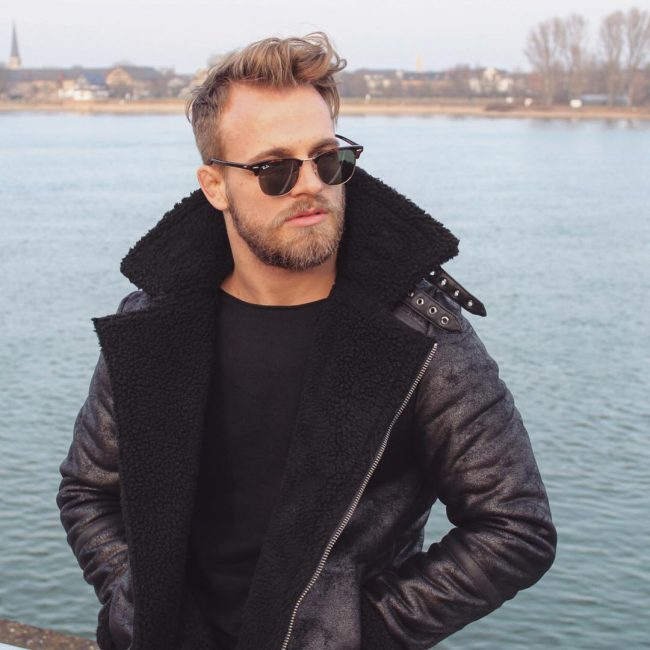 Idea # 37
Idea # 38
Idea # 39
Idea # 40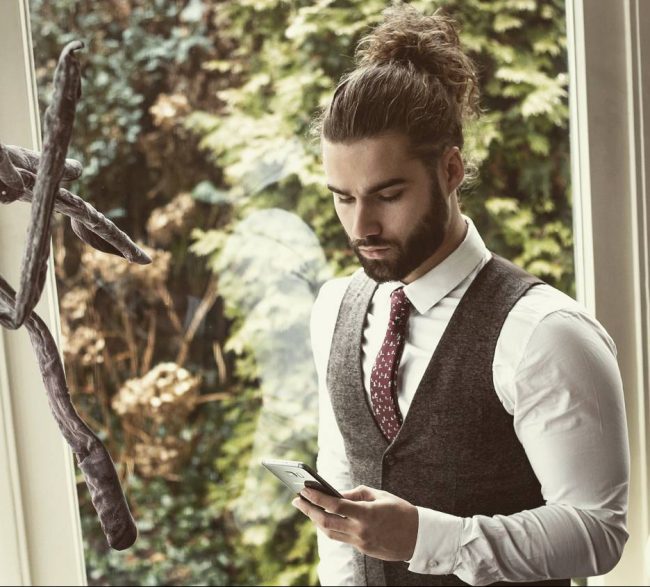 Idea # 41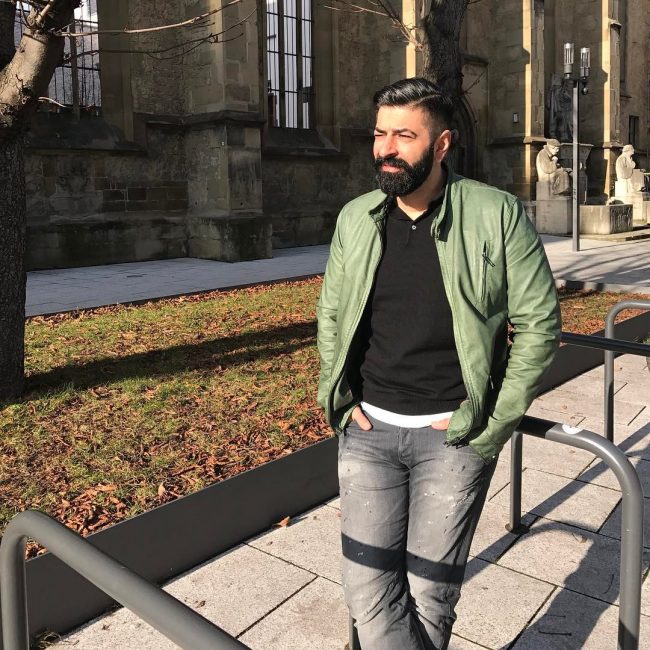 Idea # 42
Idea # 43
Idea # 44
Idea # 45
Idea # 46
Idea # 47
Idea # 48
Idea # 49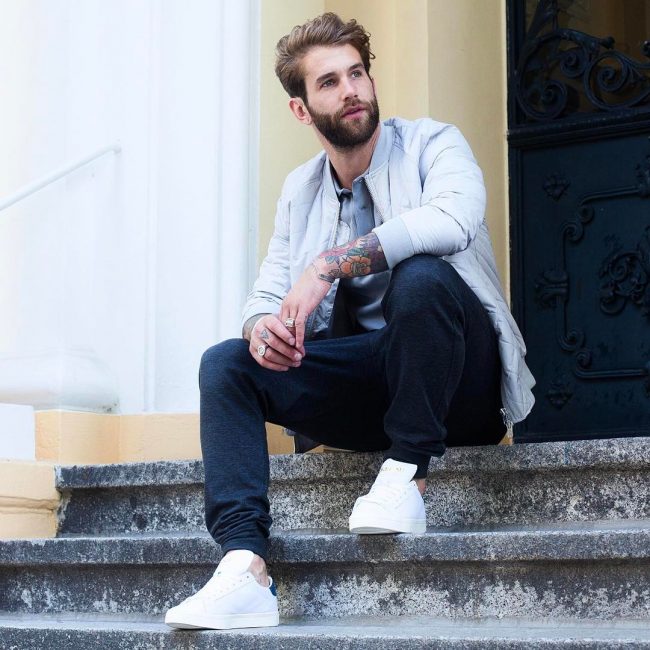 Idea # 50
Remember that when you grow your own hipster beard that you don't need to follow trends slavishly – your look is a representation of your own idiosyncratic style so be yourself and allow for creativity. Facial hair that is uniquely styled will always be hip!