He's recognized not only for his exceptional skills as a forward for Atlético de Madrid and the Portugal National Football Team but also for his signature haircuts.
At only 19, Félix was signed by Atletico Madrid for a record-breaking 126 million euros, demonstrating his incredible talent. His achievements include winning the Golden Boy Award in the same year.
Felix's hairstyles have become noteworthy among soccer players. They are a perfect blend of casual and trendy, appealing to fans worldwide.
This guide is dedicated to Joao Felix's haircuts and their unique appeal. Join us as we dive deeper into his distinct hair journey.
Does Joao Felix's Hairstyle Have a Name?
Unfortunately, Joao Felix's haircut does not have a specific name, as it is a combination of various texturing hairstyles that is specifically unique to him.
While Joao Felix isn't exactly the first person to rock this special hairstyle, his influential celebrity status played a tremendous role in popularizing the haircut in many places around the world.
For that reason, many people, whether soccer fans or not, ended up calling this hairstyle the "Joao Felix Haircut".
The closest standard name for a haircut similar to Joao Felix's haircut is the textured crop, but there are still some differences between the two.
Is Joao Felix's Haircut Natural?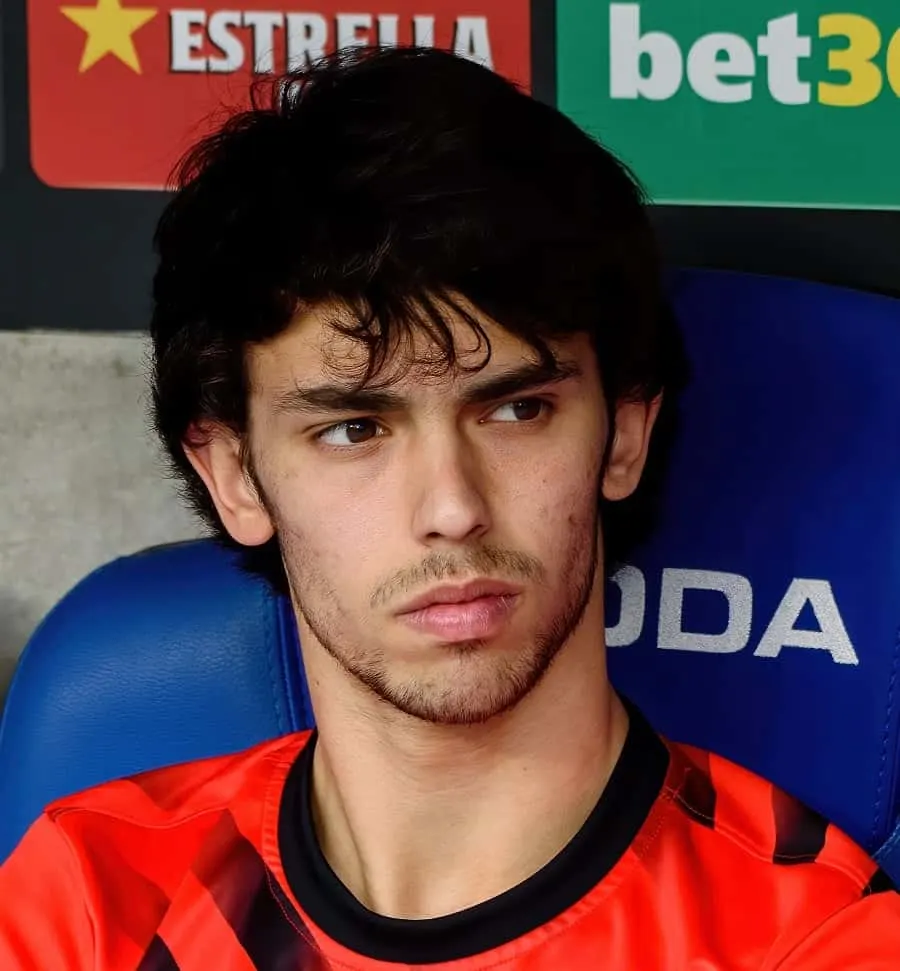 The short answer to this question is no. Joao Felix's haircut is fairly natural, and he doesn't need massive alterations or artificial items to create it.
However, you still need some careful styling and grooming to achieve this look, as well as some product to maintain it.
This haircut is a similar variation of a short textured crop with a slight variation of having a side part. The sides are also slightly faded to reduce the volume while leaving the top mop to create texture, hence the name of the haircut.
The hair is styled to look naturally messy with a tousled appearance using some hair products or styling creams.
What Kind of Hair Do You Need to Pull off Joao Felix's Hairstyle?
Although Joao Felix's haircut might seem a bit tricky, it's actually a fairly easy look to pull off. Yet, like other hairstyles, some hair types are better suited for it than others.
For instance, if your hair is generally thick and wavy, you'll be able to achieve the same messy appearance as Joao.
On the other hand, achieving the desired texture with fine and straight hair can be difficult, although not impossible.
This is because you still need some volume to achieve the look. You'll also need to apply more products to give your hair that messy texture that it doesn't naturally maintain.
How to Get Joao Felix's Haircut Right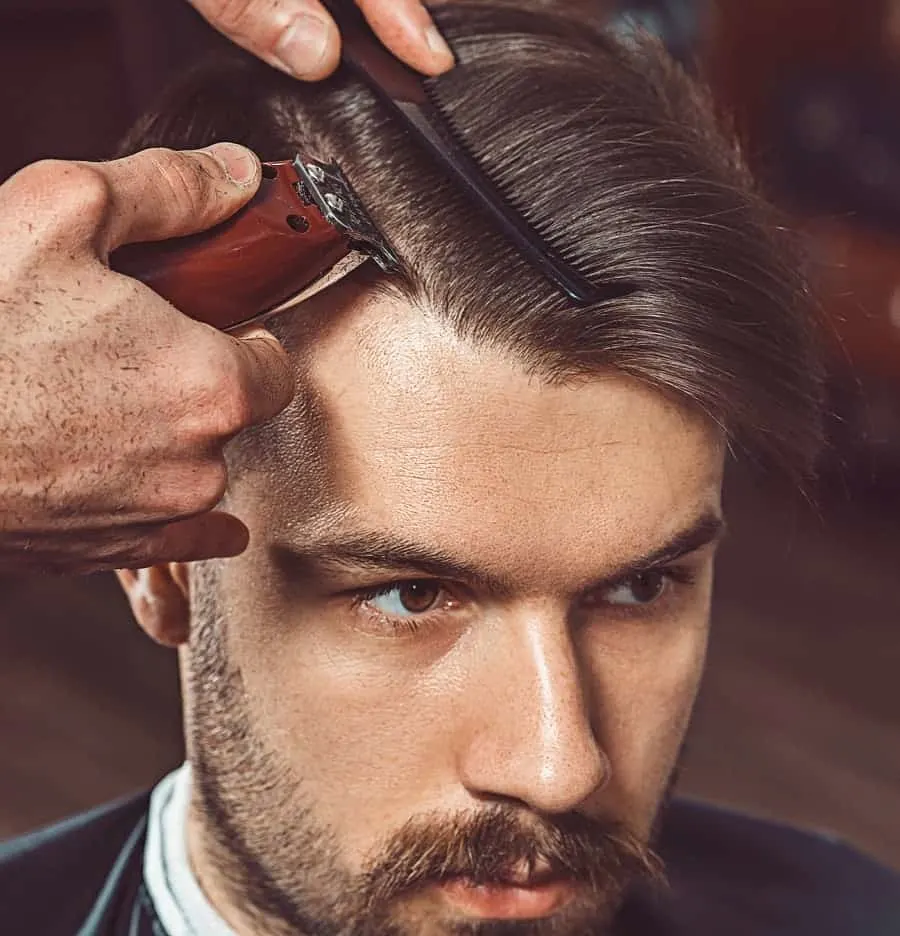 Now that you know more about Joao Felix's haircut, you might be interested in finding out how to achieve this look.
First, you'll need to cut your hair to the right length. This can be as simple as showing your barber/hairstylist a picture of the style you like.
Alternatively, you can ask your barber/hairstylist to keep the hair around 4 inches on top, fade the sides to around 2 to 3 inches, and leave the back squared off.
After cutting your hair to the right lengths, the following section will show you to pull off this look depending on your hairstyle.
For Wavy Hair
Start by using some light texturizing spray or hair pomade to add some volume and texture to the hair
While damp, apply some product to the hair and brush it softly while blow-drying it.
Once your hair is dry, run your fingers into your hair to give it an undone look without frizzing the hair.
Add a final touch of hairspray to hold your style in for longer.
For Straight Hair
Start by using a volumizing shampoo and conditioner to give extra texture to your hairstyle
Use a towel to dry your hair so that it's not dripping wet but still damp enough to handle the product nicely.
Follow up with texturizing spray or hair pomade to give the hair some extra volume and prevent your hair from thinning out again.
Blow-dry your hair while using a round brush to create a wavy look
Apply some extra product and use your fingers to create a messy look, that holds in the look using a final touch of hairspray.
How Popular Is Joao Felix's Hairstyle?
Joao Felix's haircut has had a lot of soccer fans around the world copy him, especially in his home country Portugal.
Similarly, Joao Felix's haircut is becoming incredibly popular in soccer-loving countries like Brazil where the haircut is highly in-demand in barbershops and hair salons.
Does Joao Felix Change His Hairstyle?
Although you might think that Joao Felix has maintained the same style over the years, a professional hair specialist can easily tell the slight differences and variations that Felix does to his hair every now and then.
Final Thoughts
Joao Felix's haircut is a statement of his individuality and creativity, both as a public figure and sportsman.
As you can see, the hairstyle easily complements his facial features and makes him stand out whether you're standing near or far.
Luckily, if you have naturally wavy hair, you'll be able to pull off this effortless look by applying some volumizing product to your hair!