45 Great Gatsby Hairstyles for Men – Bring Out the Dapper in You
It would be inaccurate to say that the Gatsby hairstyle for men has just emerged because the classic hairstyle has been around for ages. This pomade hairstyle has seen numerous variations spawned around its elegant existence over the years.
The style is based on the side swept hairstyle associated with the sophisticated and the elite since time immemorial. The appeal still remains, making it one of the best choices for anyone looking to bring out the gentleman in him. Here are twenty-five variations of the elegant hairstyle.
# 1 Classic Side Sweep Hairstyle
This version of the hairstyle takes on a more 50s approach with a flat top and tightly side swept hair. This was more popular with the gentlemen of yesteryears but can still look dapper when it is done on medium to short hair. The bold parting line puts emphasis on the tapered sides.
# 2 Modern Gatsby Hairstyle
Modern versions of the Gatsby hairstyle feature a more prominent top. This particular variation carries a subtle rugged edge due to the sheer length of the top. The side swipe is emphasizes using a clear parting line, giving it the classic dapper appeal associated with the hairstyle.
# 3 High Top Classical Side Sweep
This elegant hairstyle is admittedly not everyone's cup of tea. It features a moderately flat top with a bit of volume towards the brow. The classic side sweep and tapered sides cap off the gentlemanly appeal of this hairstyle.
# 4 Modern Side Swept Hairstyle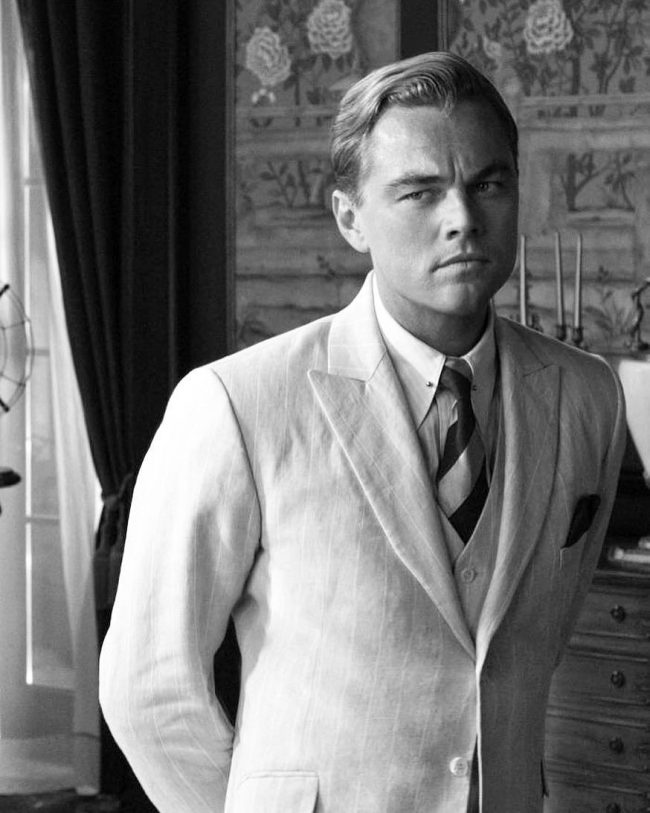 Who better to rock a side sweep than DiCaprio himself? This version of the hairstyle features a modern side sweep with no distinguishable parting. It is a great look for medium to long hair with the enhanced volume of the top emphasizing the sophistication of the hairstyle.
# 5 Gatsby Hairstyle with Tapered Sides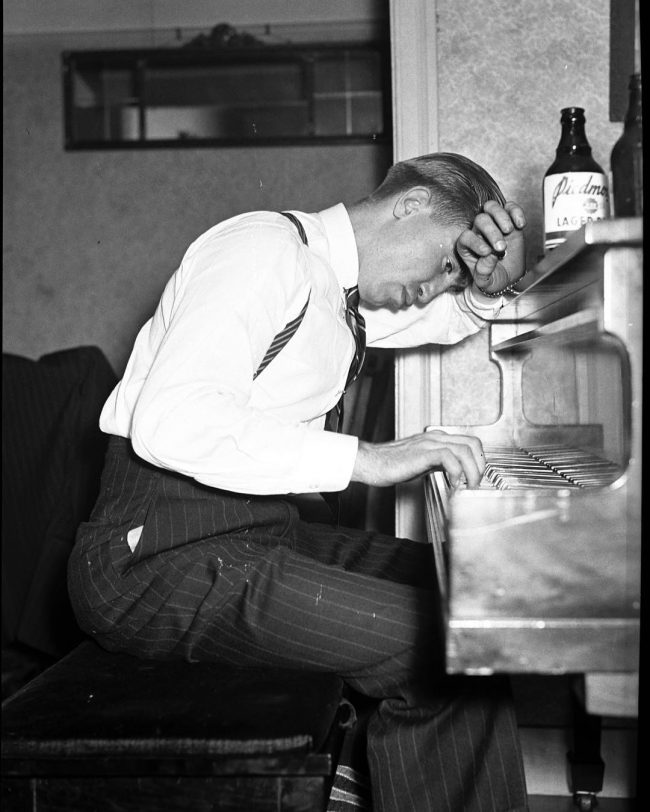 The beauty of this hairstyle is that it opens avenues to creativity. In this case, the sides feature a more distinct taper to emphasize on the voluminous top. If you are looking to get a modern side sweep even with medium hair, this classic look will fit you just right.