60 Sharp Line Up Hairstyles – Precision Styling At Its Best
What is a line up haircut? Sometimes also known as the shape up or edge up haircut this look involves straightening the hairline with clippers. This means that instead of a natural hairline there are straight lines and sharp angles over the forehead, temples, and sideburns. This results in a clean look that is often combined with a razor fade and comb over.
The line up is also often used together with a hard parting and can be used to tie bearded looks into the hairstyle. Here are some outstanding precision line ups mixed with various hairstyles.
# 1 On The Line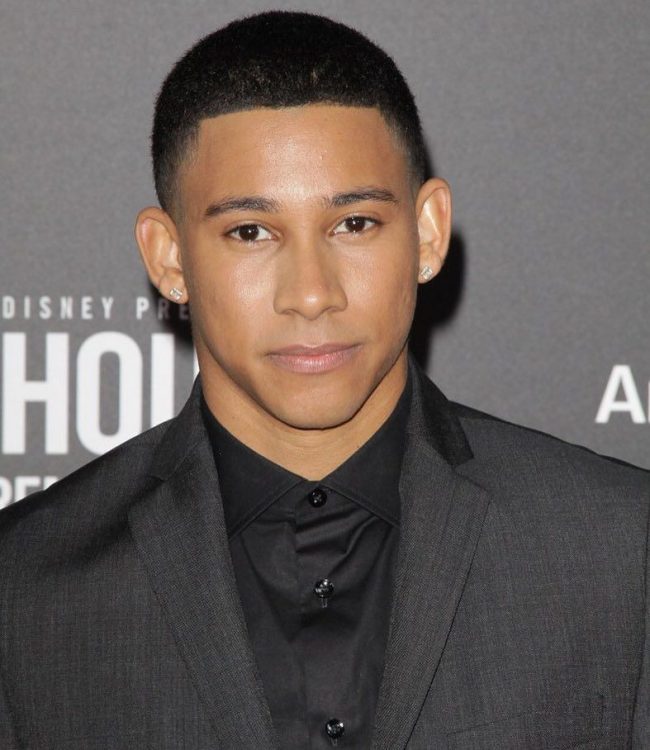 In this example, the barber has trimmed the hairline straight in front and softly blended the sides. This creates a neat look that is not too sharp.
# 2 Vintage With Shape Up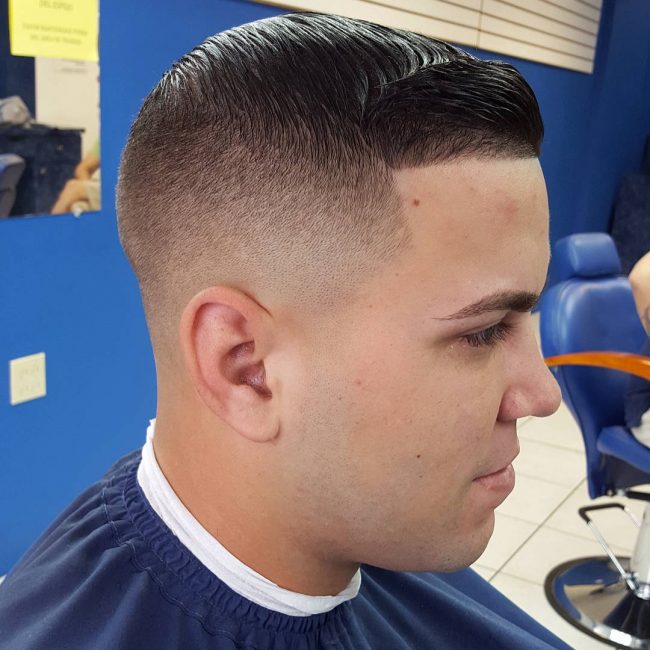 In this look, we see a vintage dapper style comb over combined with a step shape shaved alongside the temples. These sharp sides feed into a bald fade.
# 3 Edgy Up Do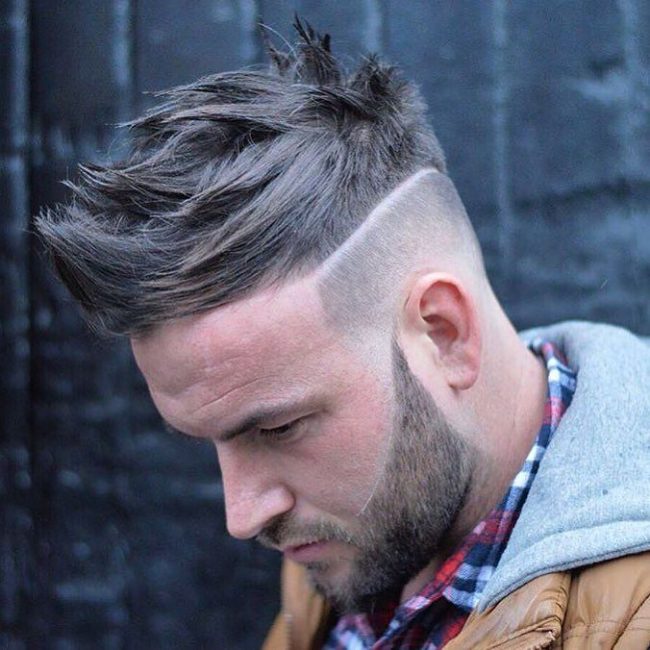 This model has combined a straight cut along the temples with a rounded beard outline. The hairstyle features a hard parting as well as an edgy brushed up do.
# 4 Exceptional Style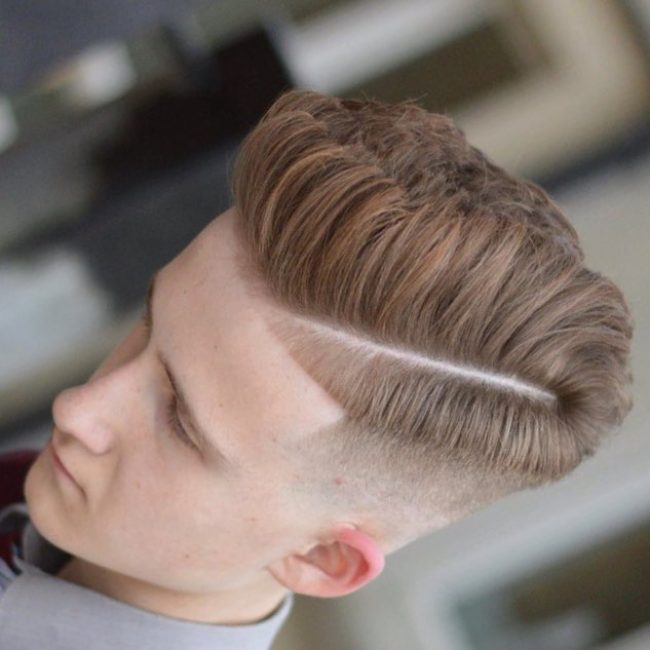 In this style, the hairline has been squared off along the forehead and the hair is separated by a high hard parting. The one side is brushed up and the other side features a razor fade.
# 5 On Trend Edge Up
In this trendy look, the model is wearing long upper hair which he has pulled into a man pony, with razor fade sides and a sharp line up over the temples.