45 Inspiring Widow's Peak Hairstyles & Meaning – The Remarkable Feature
Have you ever paid attention to the way your hair grows on your forehead? You have a widow's peak if you see clearly a triangle starting in the center.
Are you on the prowl for the best widow's peak hairstyles? Well, search no more because I have prepared something unique that you will definitely get to love. Below, I'm going to discuss some of the top inspirational ideas worth putting into consideration in order to get the best in these hairstyles.
# 1 Textured with Sharp Fade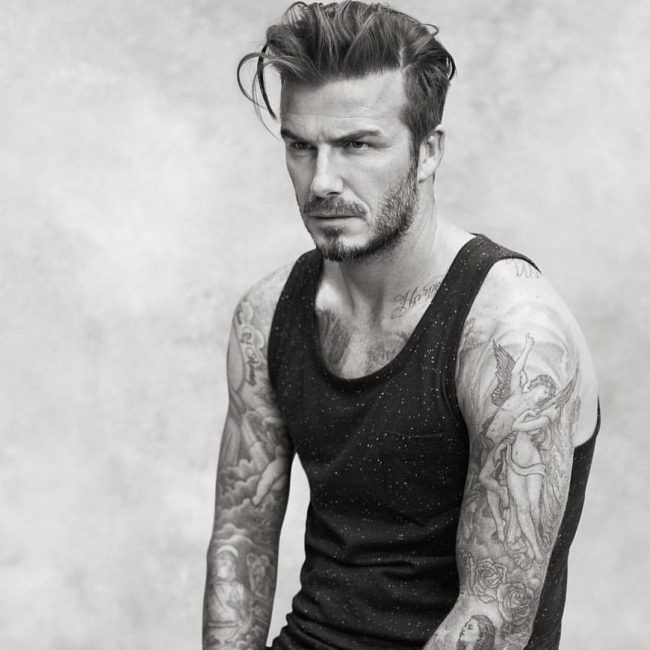 David Beckham has never ceased to surprise us with his iconic haircuts. Here, he textures his hair leaving more length on the top. A part style comes in handy to give the celebrity a cool look. The top front is separated into small sections that are styled into waves. The other half is slicked back to create a distinction. The sides are given a sharp fade that makes the footballer even sexier.
# 2 Pomade with High Fade
This style has become a favorite for most men across the world. It provides the cool touch of a slicked back pompadour that fully displays the face. A high fade connects to the medium cut beards to wrap up the whole look.
# 3 Textured Slicked Back Top with Medium Fade
In this haircut, the hair is highly textured to give it that curly look. The top is slicked back and the ends allowed to retain that curly appeal. The sides are given a medium fade to heighten the whole look.
# 4 Side Slicked Top with High Fade
We are used to the popular slicked back haircut. But here you get to see a unique side slick that adds sophistication to this style. A high fade lines the sides to provide a classy look.
# 5 Textured Wavy Mohawk
Unlike the standard mohawk styles, the top hair is highly textured and styled into waves that are pulled back. A low fade connects to the thick well-tamed beards for a much hotter look.