50 Snappy Dapper Haircuts – Dare To Be Dandy In 2019
All things retro are chic again and no more so than the dapper haircut. The word "dapper" means neat and that is exactly how you will find most of these styles. The main features of this style are well-defined partings, tapered undercuts and slicked back hair – all adding to that 1940's feel. These styles work perfectly on any shape face and will ensure that you are looking smart at all times.
# 1 Looking Snappy
This look features a wide high parting that has been shaved right down on one side. The hair on the other side is texturized and finger combed to have some height.
# 2 Wide Parting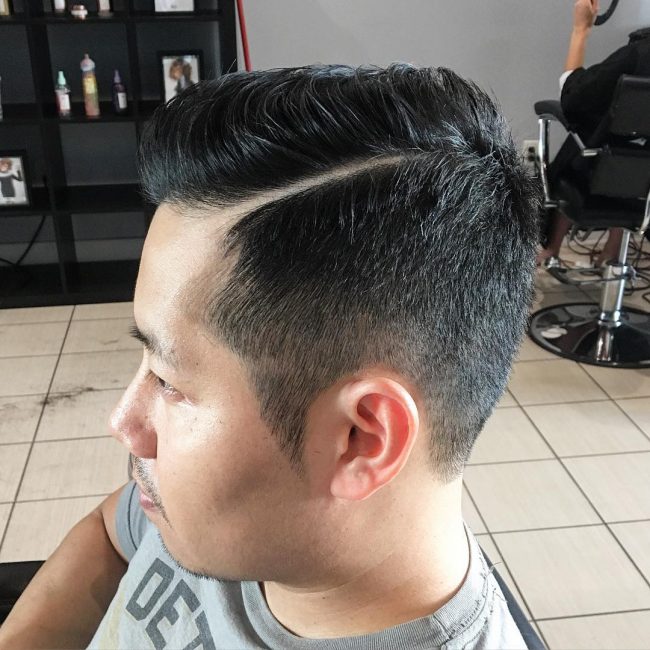 Here we see a well-faded undercut on one side with combed locks on the other. The parting you see here is called a "hard parting" and it's created using a razor. It helps to draw attention to the meticulous cut.
# 3 Vintage Hair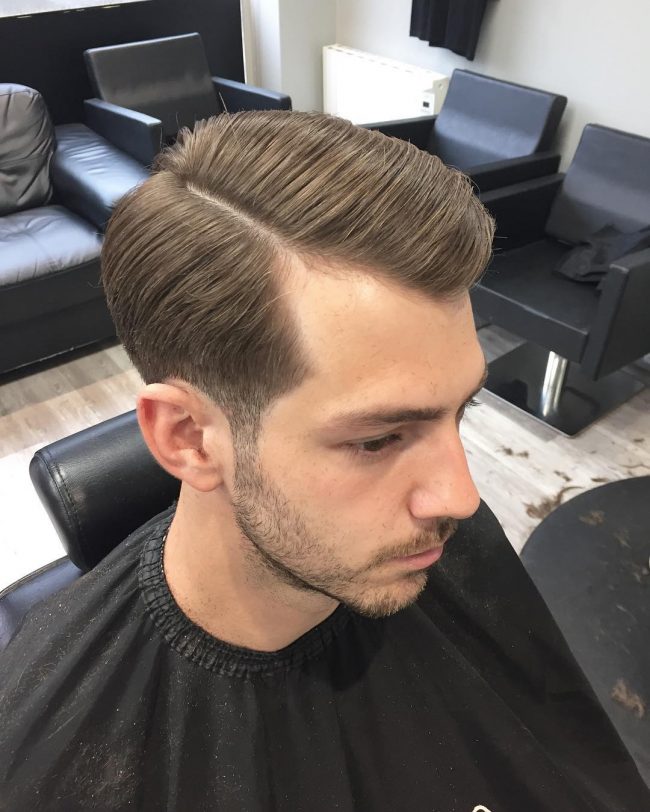 This is a neat do that is perfect for any occasion and it has a vintage flair. It features a side parting and well-blended razor cut. The longer hair has been neatly combed and has a little lift in the pompadour style.
# 4 Dressy Dapper Look
The little bit of curl in this look gives it that definite well-groomed feel. The top hair draws our attention and looks great against that razor cut and hard parting.