75 Reserved Hairstyles for Balding Men – Never Restrict on The Styles
If you are starting to loose hair or if it is not as thick as it used to be you should not worry because there are still many hairstyles for balding men. Balding hair is annoying and saddening, but in most cases, there is nothing you can do about it, and so the best thing is to work around it.
And for this to be possible, you need to get creative and come up with more inventive styles that do not reveal the balding or do not make it appear worse. To help you with this here is a gallery of 45 different hairdos that every balding man can try out.
# 1 Casual Layered Brush Back
This style is ideal for a man who's balding is in the early stages and to create it he only needs a neat trim, some side parts, and finish by brushing back the strands in subtle layers.
# 2 Smooth Slick Back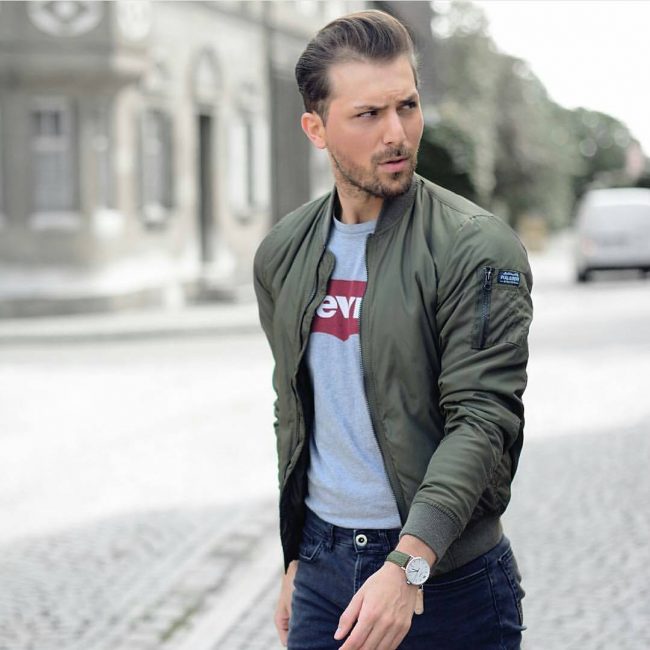 For this one, you will not even need any trimming because you only have to brush back your short strands and maybe give them a slight lift at the front just to spice up the look.
# 3 Short and Uniform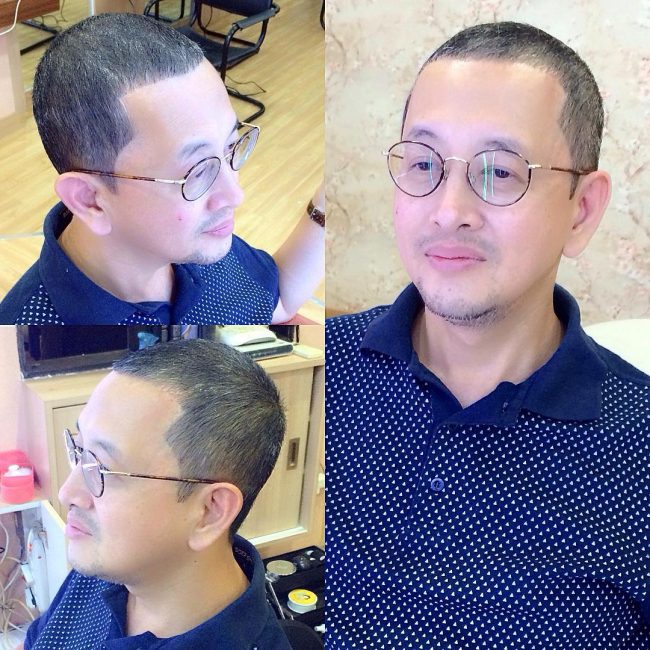 The neatness of this haircut will draw all the attention away from your balding hair. It entails chopping the strands very short and in a uniform length before finishing with a simple line-up to enhance the neatness.
# 4 Comb Over with Side Part and Taper Fade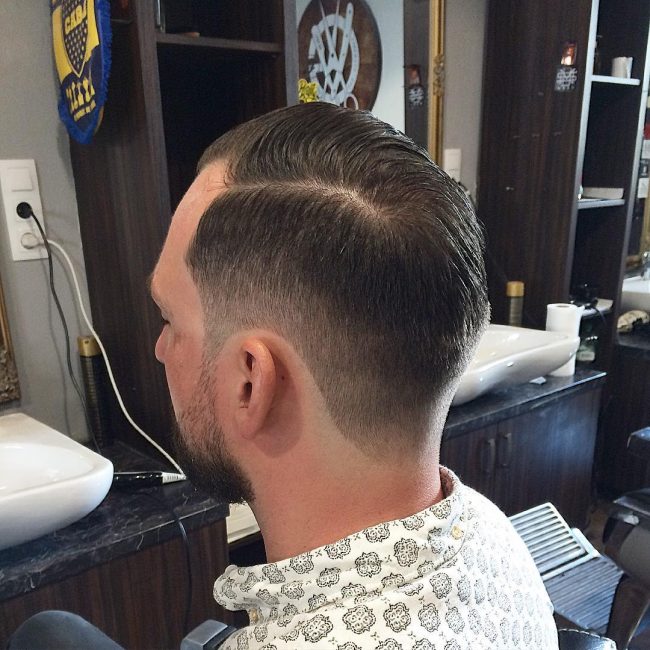 This comb over style will work for most balding men, and the good thing about it is that it will allow you to maintain a longer hair than most others. To create it you should chop your strands to a couple of inches, create a side-part and finish by combing over the strands to the side. You should also taper the sides and back to give the design a nice finish.
# 5 Thin and Faded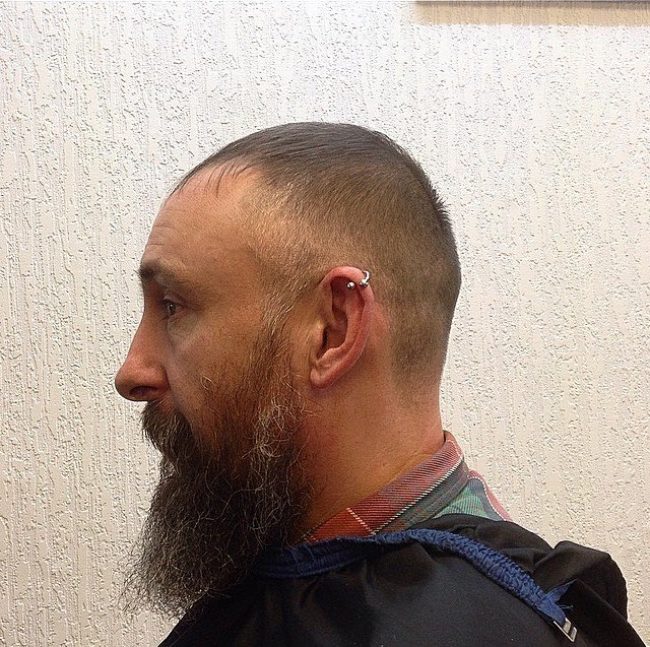 These strands are not only balding, but they are also thin. However, they have an inventive style that entails fading and sweeping them frontwards. And if you pair this with a full beard you will look magnificent.