65 Fresh Men's Short Haircuts for Round Faces – Belong to Yourself
Short haircuts for round faces are available in abundance, and so it is very unfortunate when men with such face shapes have trouble finding a good cut. The best thing about a round face is that it does not have any distinct lines and angles. It is also equal both in length and width and to choose the right cut you will only need to select the features that you would like to enhance.
And for this, you can have anything from some short spikes to a fancy comb over. The 30 haircuts below will give you some ideas on some easy designs that you can wear on your beautiful round face.
# 1 Cute Comb Over with Taper Fade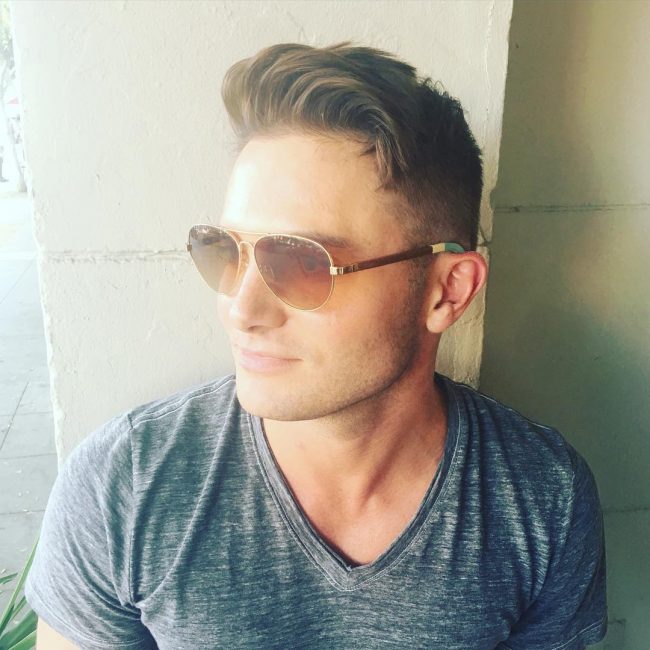 This cute cut is a fantastic design for a round face and it entails leaving some textured bangs on the top and giving the sides a taper fade. And to finish the look you only need to comb over the textured bangs on the crown.
# 2 Choppy Voluminous Bangs
An excellent cut on the locks on top is an easy but elegant headdress for your round face. You should also make the sides short and finish by sweeping back the bangs.
# 3 Textured Top with Medium Skin Tight Blend
The texture of the short locks on the crown is amazing, and it is what makes this a top notch haircut. This style also has a skin fade on the sides that gives the hairdo an excellent blend and to finish the look you should brush the textured locks frontwards.
# 4 Sleek Short Faded Pomp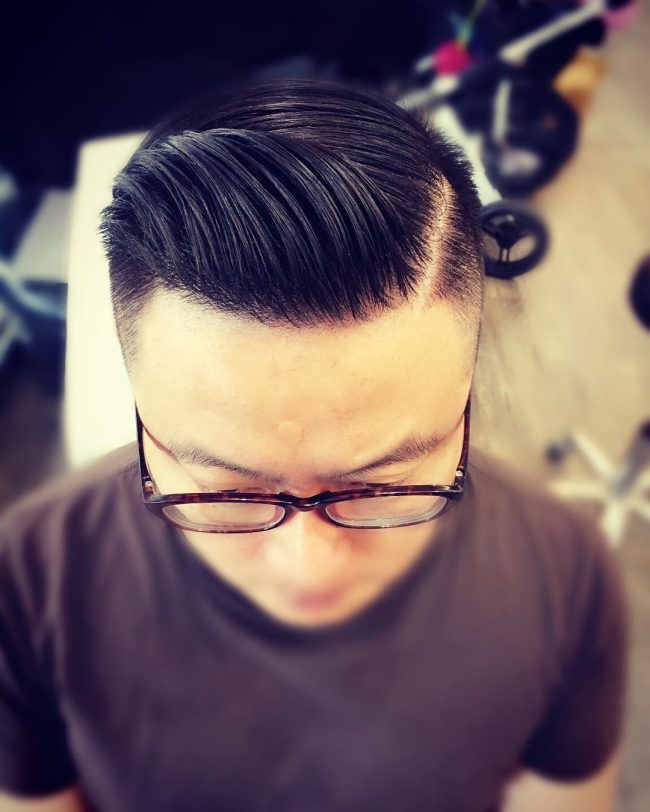 Every gentleman with a short hair and a round face should try this fabulous headdress as it will make him stand out from the crowd. The style entails leaving some smooth strands on the crown and styling them into a sleek pompadour before finishing with a nice fade on the sides.
# 5 Easy and Messy Quiff
This haircut is a unique take of the quiff because it does not have an up sweep like the others and it also has a messy look that makes it trendy. It is perfect for a round face because it brings a beautiful balance to the overall appearance.