55 Incredible Zayn Malik Haircut Styles – All His Favorite
Are you fascinated with every other Zayn Malik haircut? If you love One Direction music then you would have been keen to notice one of the group members with stunning hairstyles.
That is Zayn Malik and you may not already know what other looks he has in store for you. It is not you alone who likes it because many other people do and they would like to borrow a thing or two from this fashion icon.
Here is a sample of 55 of his best cuts that will catch your eye and you may wish your barber treated you to such a look.
# 1 Shaggy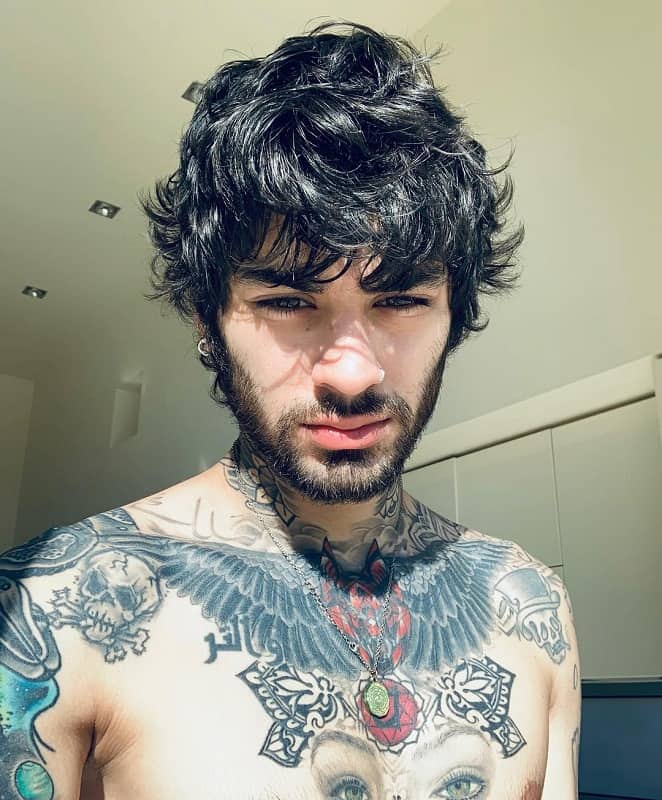 When Zayn rocked this shaggy hairstyle, girls everywhere swooned. Get it by asking your stylist for short choppy layers. This texture will be easy to achieve if your hair is naturally wavy but if it isn't, add mousse!
# 2 Bald Fade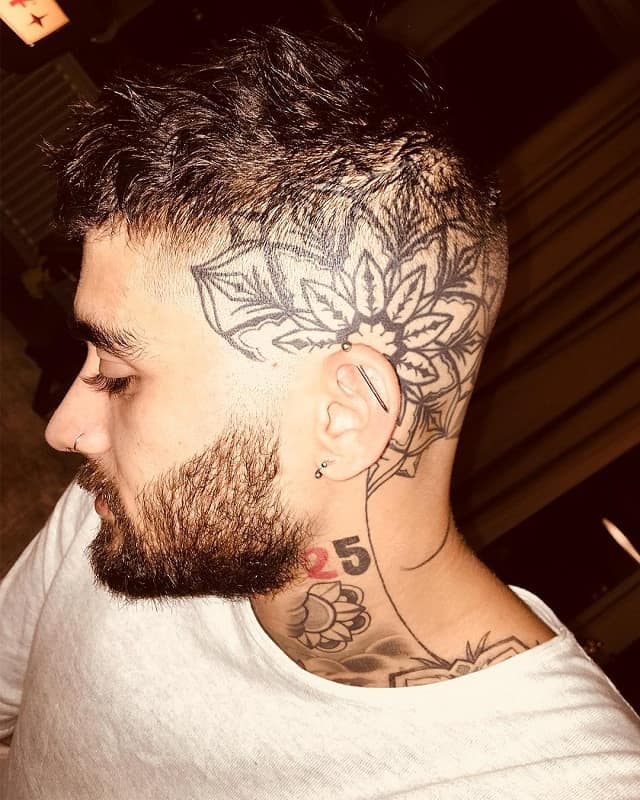 When your hair is on the thinner side and you want an edgy look, copy Zayn Malik's short faded haircut. His fade was accompanied by cool tattoos but you can experiment with shaved lines or shapes instead.
# 3 Piecey Spikes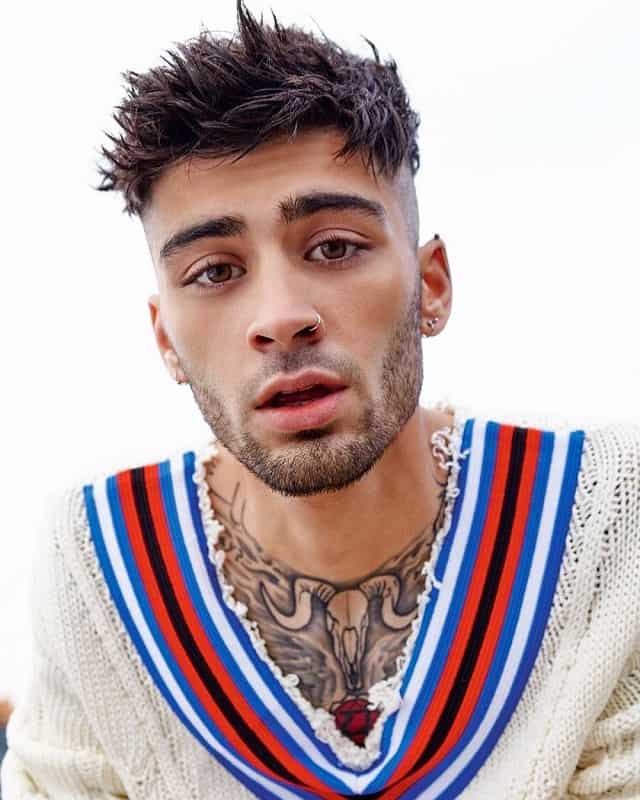 Another way to rock a high fade is with a piecey textured hairstyle. Zayn Malik's short cropped hair gets its spiky shape from a bit of finger-styling with hair product.
# 4 Thick with Highlights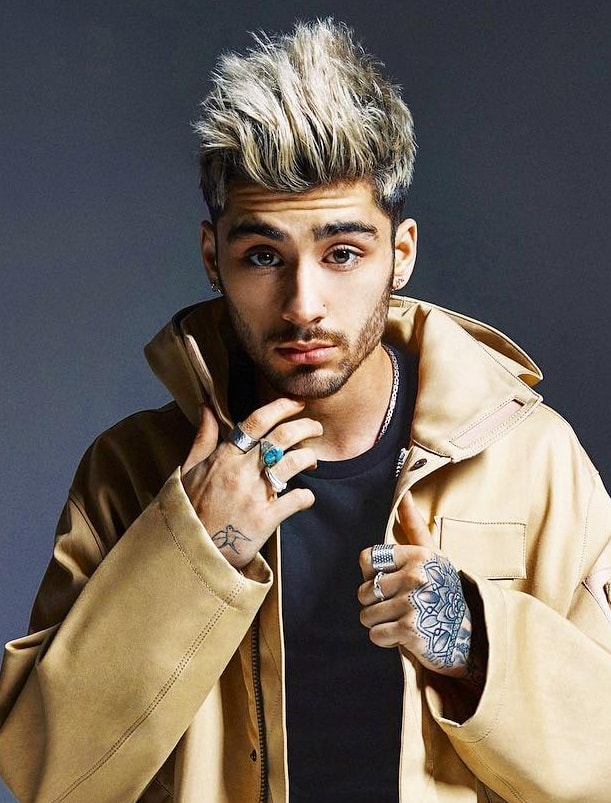 Blonde is always a great contrasting color to add to dark hair. Zayn Malik showed off his thick hair with plenty of blonde highlights and a low fade and you can rock the look as well – it's an edgy hairstyle for gutsy guys.
# 5 Crew Cut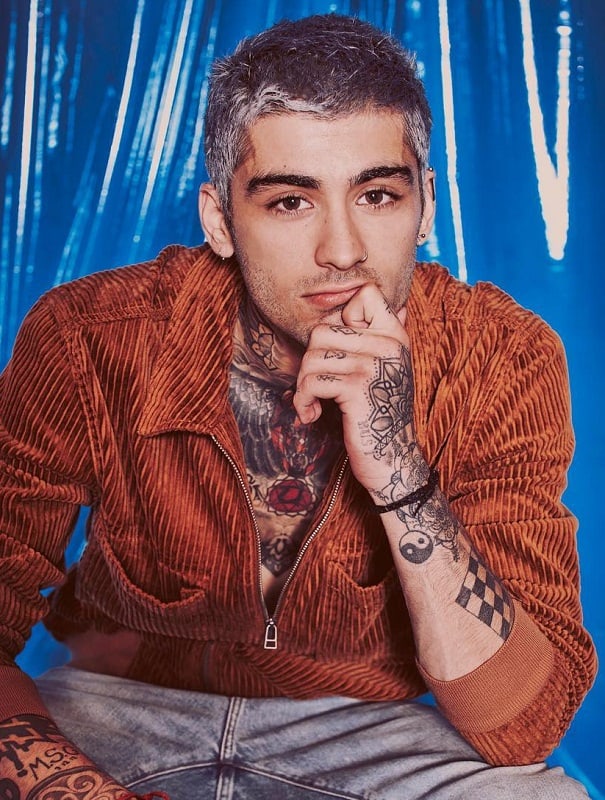 It's a little bit longer than a crew cut but that makes hair more easily styled. Low maintenance guys will be happy at how little work is needed to be ready for the day.
# 6 Spiky Front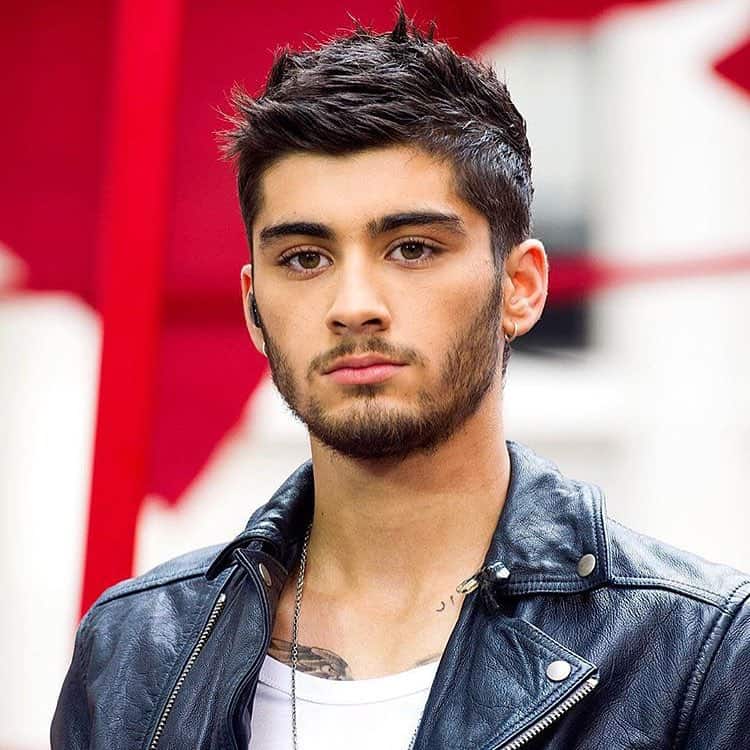 This is Zayn Malik haircut that is simple enough for you to have it too. The sides are mopped up together and combed forwards with the front top ending in bundled spikes.
In one of the occasions, Malik is seen with this style taking lazy strolls whenever the group is not in action.
# 7 Classic Zayn Look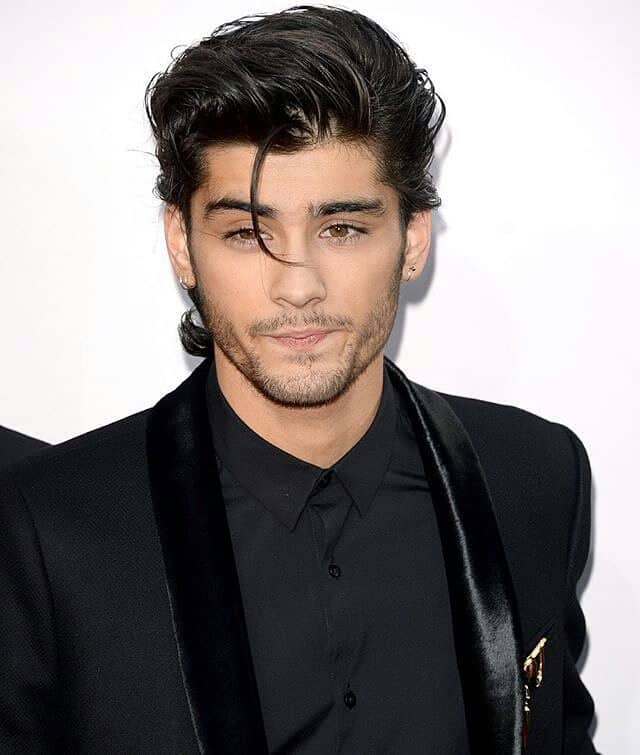 This is the kind of style that superstar has for most performances and for the red carpets. It is simple with a thick flat quiff on the top with the sides touched to give an impression of medium size hair. A single strand is dropped to one eye side but then curled towards the nose.
# 8 White Stripe
This look shows how a master of designs Malik is both professional and casually stylish man.
His thick mop is supported by the side and forms a solid top which is made more exotic with the short white stripe at the front. He wears it in a casual outing and you can never fail to notice how sleek and smart he looks.
# 9 Wavy & Spiky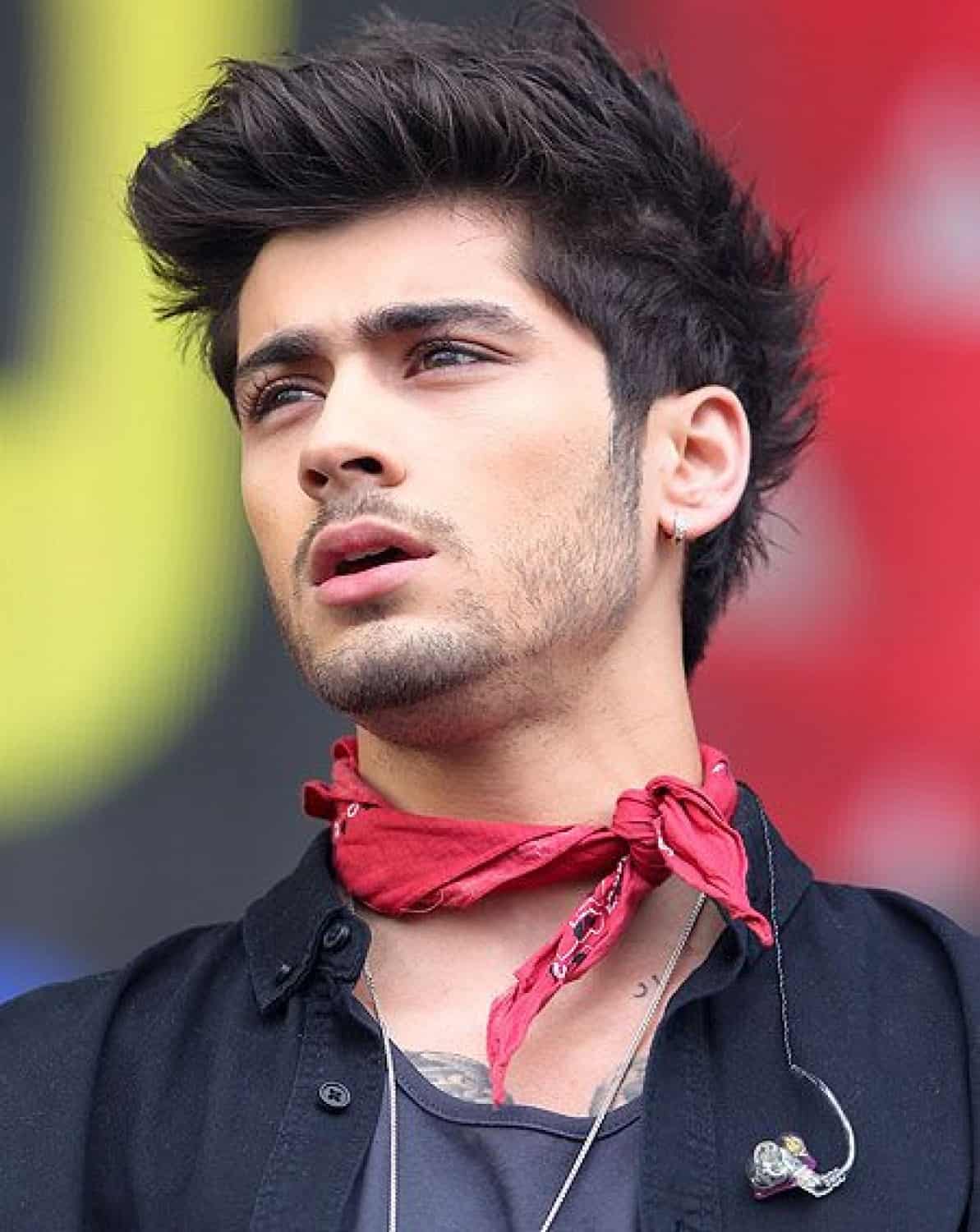 Malik's top is one thing that you can never fail to notice but it is even more prominent when it is given an exaggeration on the top.
The lower sides are trimmed to a lesser length but the back is not touched just like the top. It is a style that he pulled during one of the group's performance in 2021.
# 10 Medium Curly
While entering for One Direction's performance, he had this medium curly top that was guarded from the sides by finely combed hair. The top is left with a flat impression but it is 'spoiled' with nice looking short curls.
# 11 Shaggy Look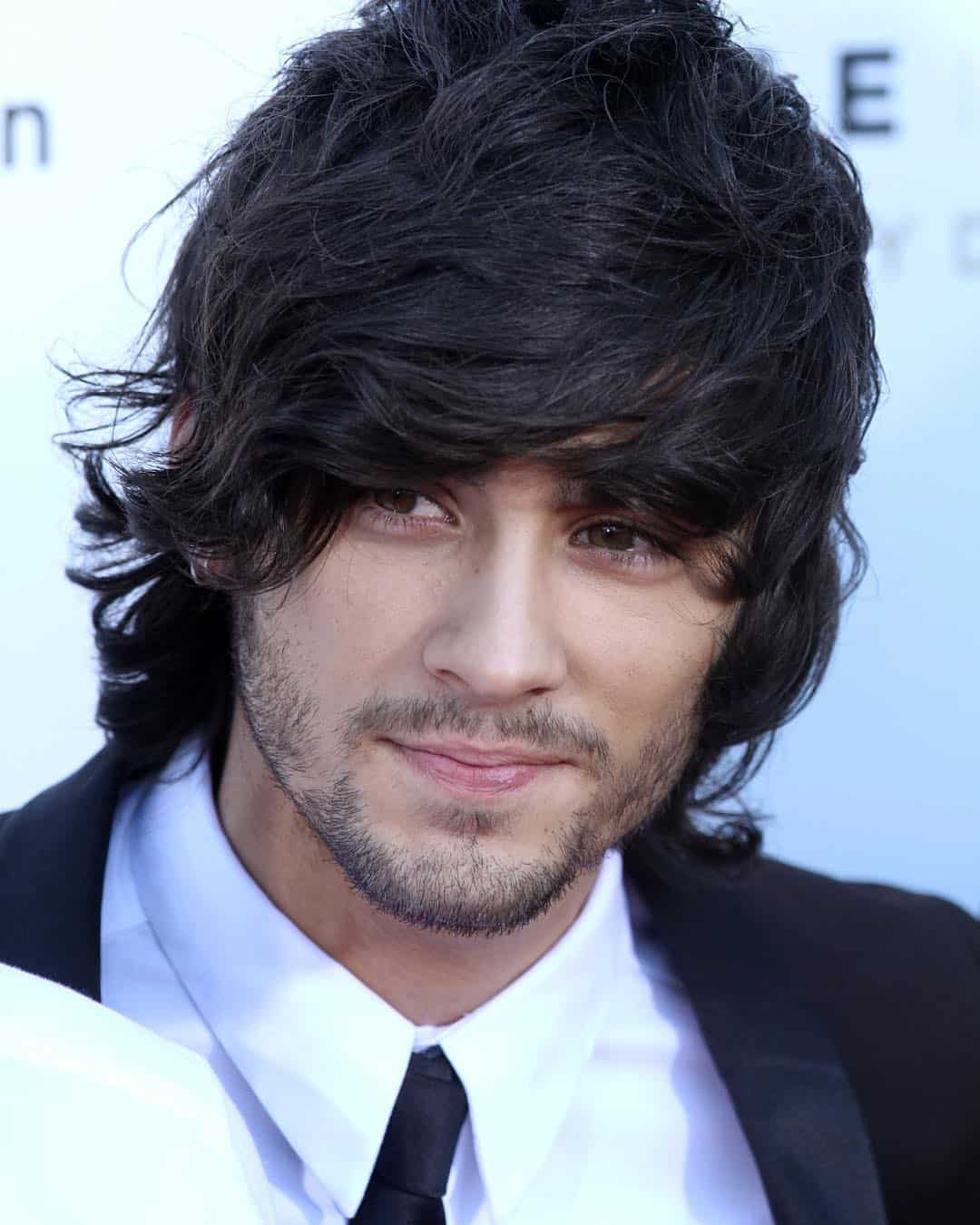 The partying look is one of the Malik's specialities. In this one, the hair is let to do its rolls and curls.
The sides drop downwards to cover the ears while the top is swept slightly to one side and touching the eyebrows. It is a black and white event and this is a befitting hairstyle to go with it.
# 12 Marine Short Shave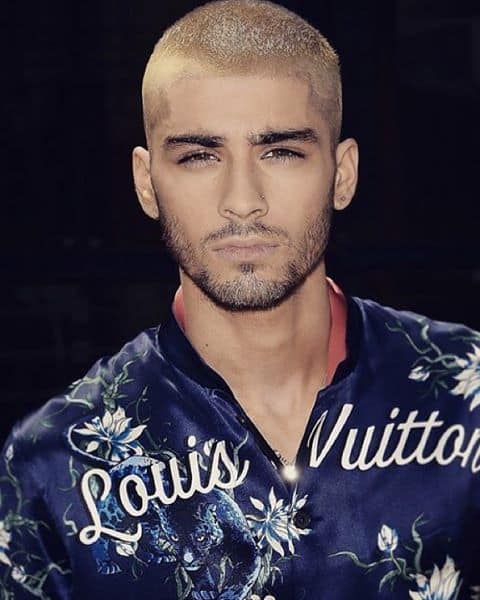 To know that someone is an icon in hairstyles, they can have long, medium and short styles. Here singer proves that he is a master of all designs by getting a close shave with a slightly longer top than the sides.
It is a weekend where you just want to go for games or when you just want to take it easy with entertainment.
# 13 Brown Scattered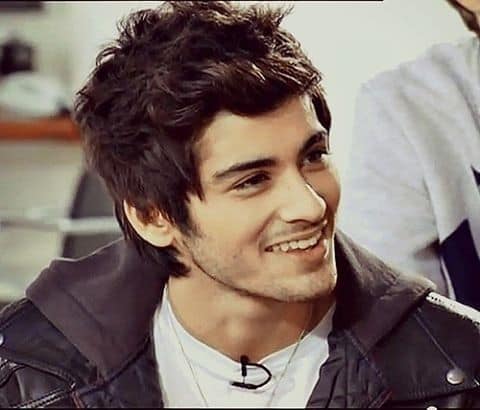 In one interview, Malik walks in with a brown scattered style with the sides drawn to the front while the top is left in free forms with curls and waves.
From all the other styles you will ever see him in, this one that will leave a great impression on you due to its genius styling.
# 14 Long Back Pull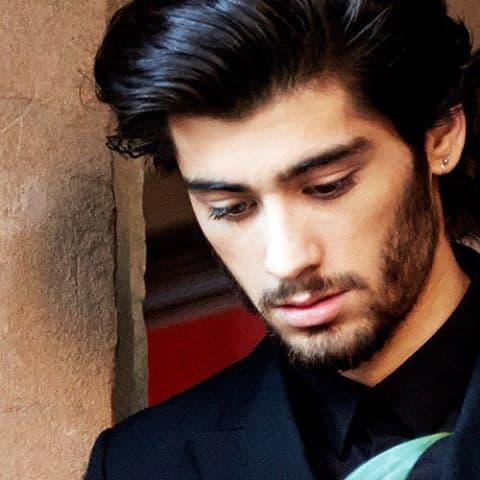 Getting ready for a performance tour is not an easy task and having a great hairstyle can be a big plus. This star knows it better with a long back pull and you will be left in admiration.
The entire chunk is drawn backwards but the front is exaggerated with the clear cut hairline. It is no doubt that just like Malik, you will be an eye-catcher in this style.
# 15 Hair Band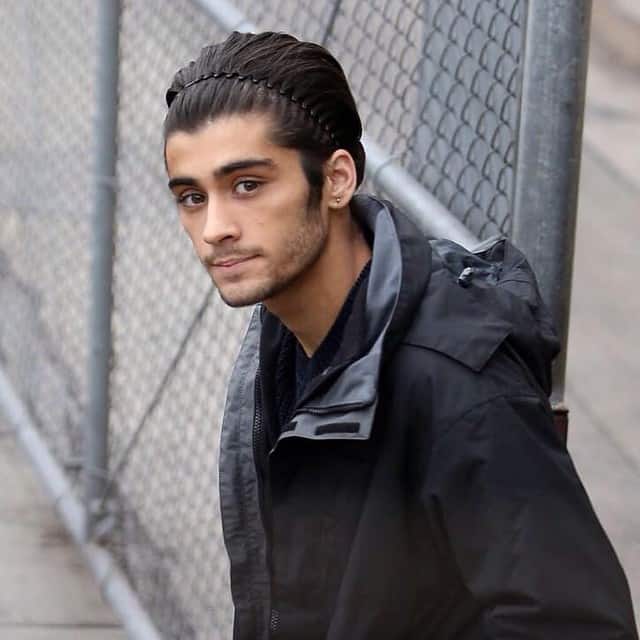 This famous person also tries the backward waves and secure them with a hair band. This style never disappoints his looks.
His entire usually thick mop is drawn towards the back forming slender waves. This is a casual night-out look that you can also borrow and be at your top charm.
# 16 Wild Waves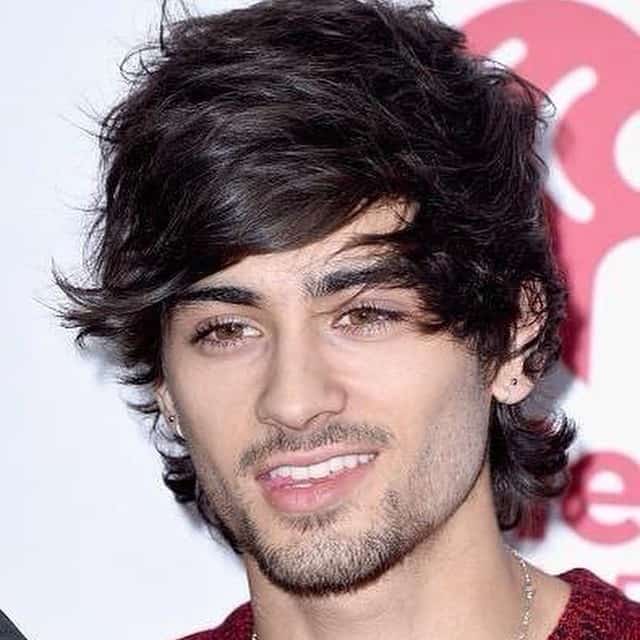 In one of the radio promotion for their album, Malik puts on the wild waves and you will love every bit of it. The hair is let to do its twists, coils and curls.
Two thick strands are swept sideways at the forehead while a side sweep is brought to as close as the eye. The ears and eyes are left in a clear view and you can too look as sophisticated as this.
# 17 Shoulder Length Fountains
While performing in a recent show, girls must have loved the singer in his shoulder length fountains.
You can still achieve such a look and get as much admiration by letting your hair fall freely and forming C-curls at the tips. That is a look of rare beauty that guys would die to have it on them.
# 18 Sexy Shortness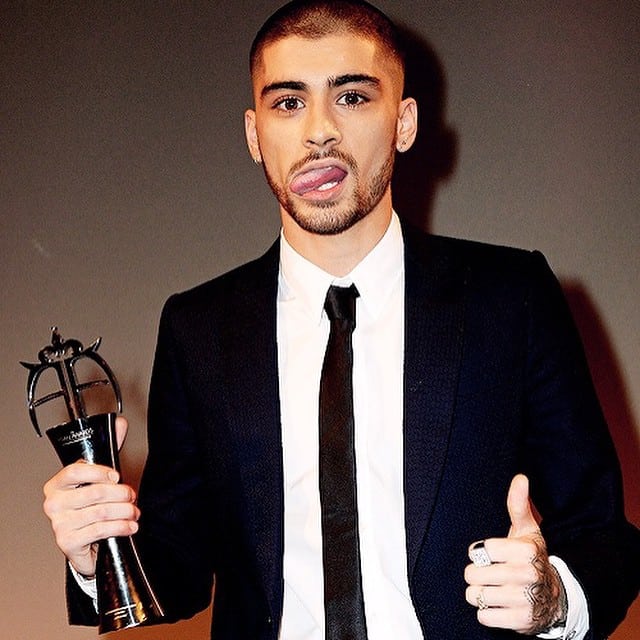 Receiving a music award, this guy surprises you with a close cut that leaves his sexy face for admiration.
It is a simple look to create but Malik makes it look as a great style that every other guy who fancies a close cut want to have. The sides are shaved an inch lesser than the top to create a crown effect.
# 19 Cropped Top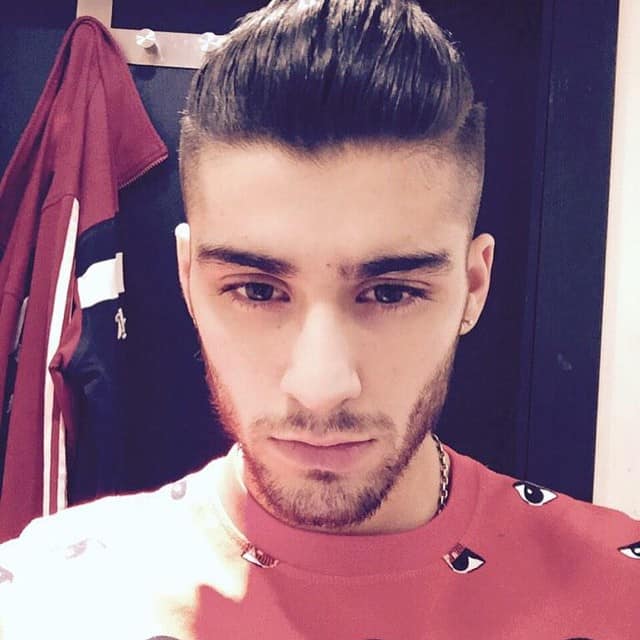 Probably at his home, here he tries to show off one of his not-so-common style that will leave you wondering why he never makes it his trademark.
The sides are shaved clean and the top bundle is cropped and then pulled towards the back. The front is left with a clear hairline that tells you what a handsome face he has.
# 20 Punk & Cute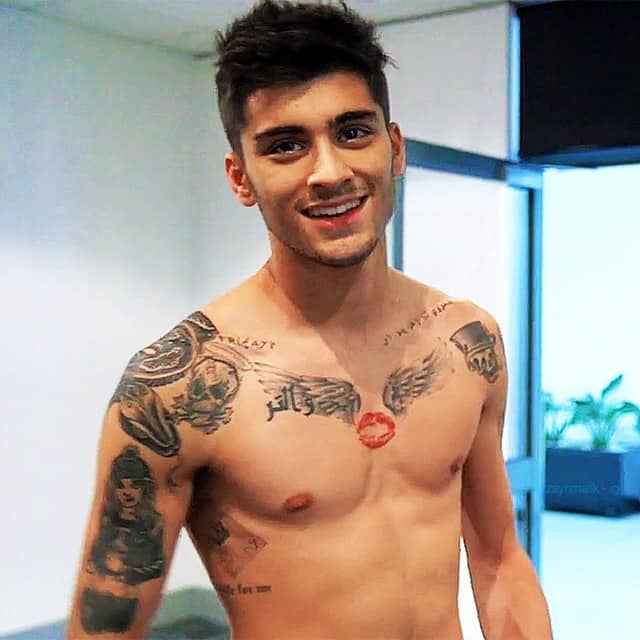 While showing off his tattoos, he may never neglect his great looking hair. Here the sides are trimmed to almost an inch length from the scalp while the top is left flat and thick facing the front.
There are rising and curly tips at the front leaving his forehead with a handsome appeal. The front is drawn further beyond the forehead hairline to form a caving look.
# 21 Raised Front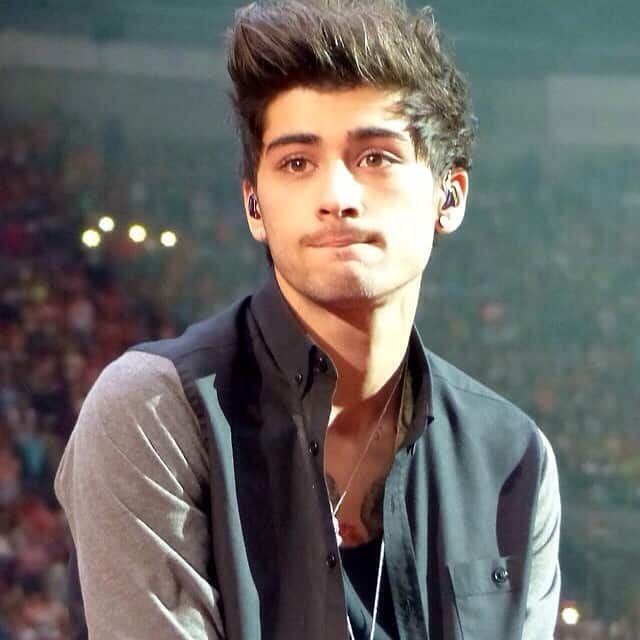 While performing, Malik never lets his guard down. His hairstyle is one thing that fans and admirers can always be assured of its perfection.
In this raised front, his sides are combed forwards while the top is flat but with spiky gray tips on the front. It is a great haircut to perform in and you may have an interest in it.
# 22 Parted Waves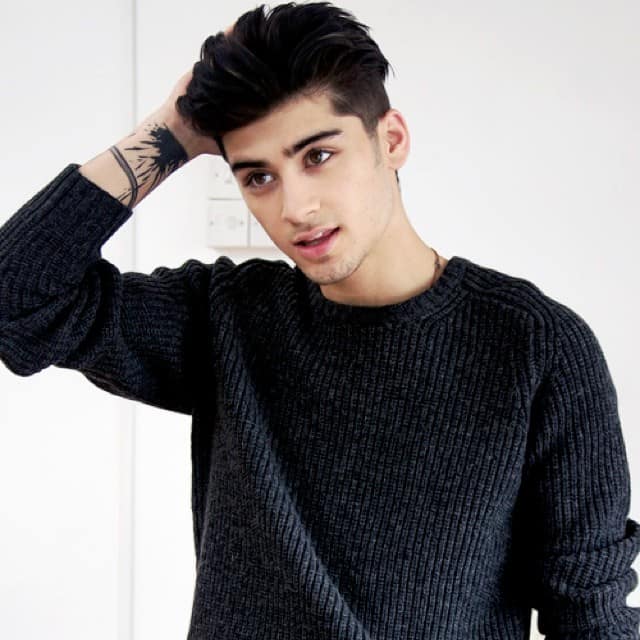 There is one thing you should have noticed with Malik's haircuts: the top is usually his strongest point. In this style, he is in a casual look maybe out for a walk.
The sides are trimmed and combed to the front. The top is left untouched with thick strands in wavy shapes pointing backwards.
# 23 Side Sweep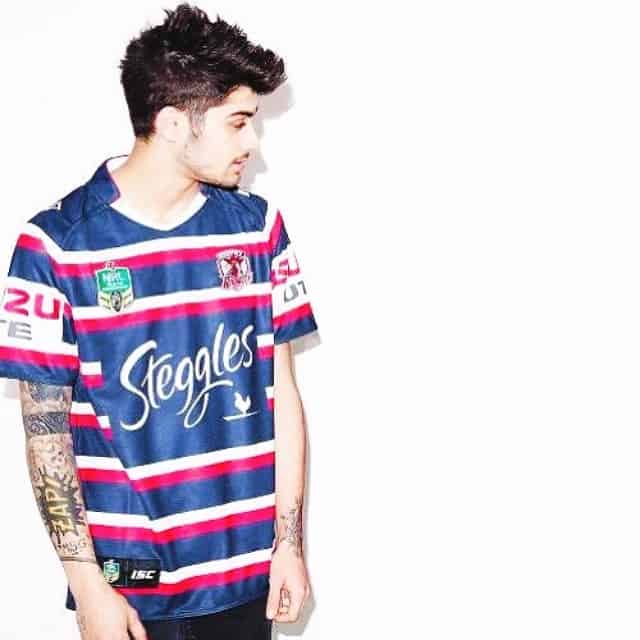 Here it seems he is ready for a gaming weekend and his hairstyle should be in sync with a theme. The sides are trimmed to an inch or so and combed downwards. On the top, the sweep begins on the side and runs directly across the top of the head.
# 24 Double Layered Sweep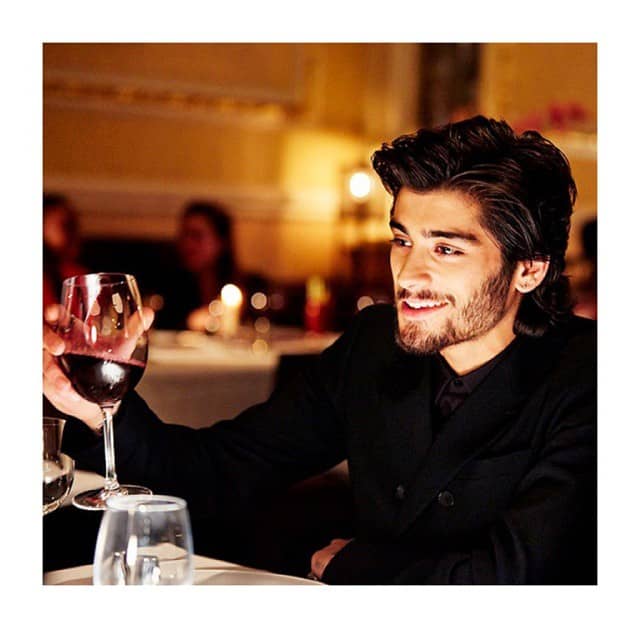 Honestly, there is never a style that you will see Malik looking perfect than in the double layered sweep.
The shorter side sweep seems like the under layer while the longer one seems domineering at the top. In this look, he is out for a glass of wine with friends.
# 25 Lovely Look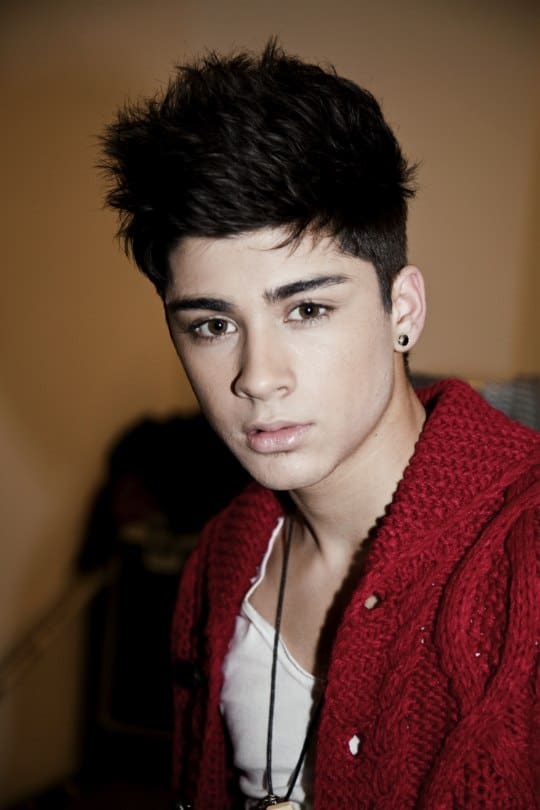 He is getting casual and being around at home but his hairstyle does not defy his loveliness. The top is a thick mop that seems to swallow the lower layer which is trimmed to an inch or two and smoothed to give a fine touch. He deserves the name lovely with this style for a casual day at home.
# 26 Thorny Top with Bangs
It is definitely what the name says it is – a thorny top. The sides and the back are combed downwards into a fine finishing.
The top is left curly and spiky and two strands drawn towards one eye but ends at the eyebrow. He is taking a stroll under the warm sun and it looks a perfect match.
# 27 Front Drag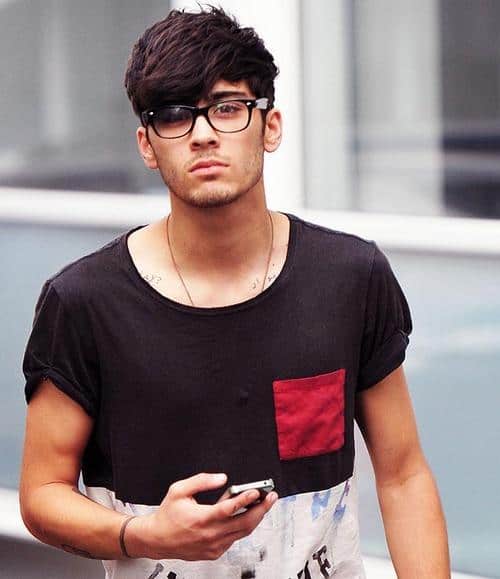 Taking a stroll out, the front drag is making him perfect for a run or whatever exercise he may choose.
With the sides trimmed slender and the top left thick, every hair strand is dragged forwards. Some of the extensions are drawn to the eyebrow of one eye.
# 28 Flat Side & Top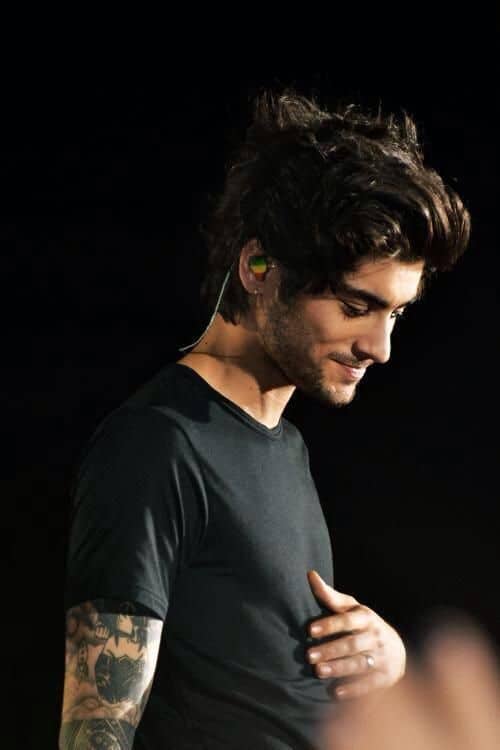 Here is a performance where Malik has a flat side and top with a sweep falling over the other side. It leaves one of the ears in the clear to allow an earpiece.
Some strands from the other side sweep are brought near the side of the eye but they do not touch. It is a common style for him whenever the group has stage performances.
# 29 Long Dark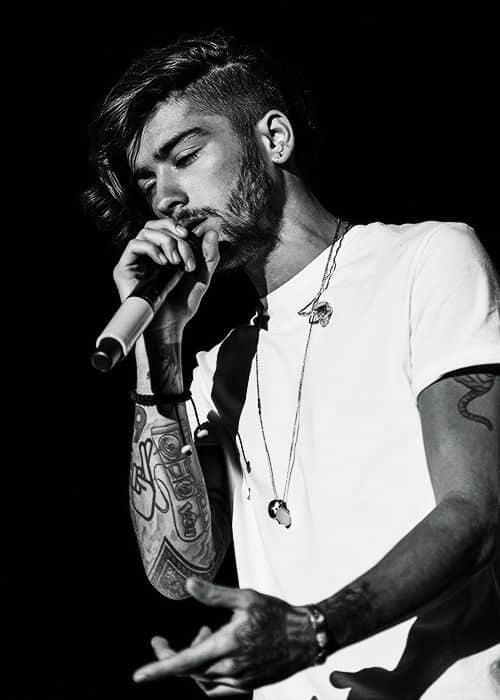 Here is star's performance in a slow tempo song and you cannot help but notice his hairstyle chosen for the event. One side is shaved to half an inch and then combed downwards.
The sweep begins at the clear line on the shorter side and goes all the way down to almost the ear level. It looks great for a stage performance.
# 30 Icy Top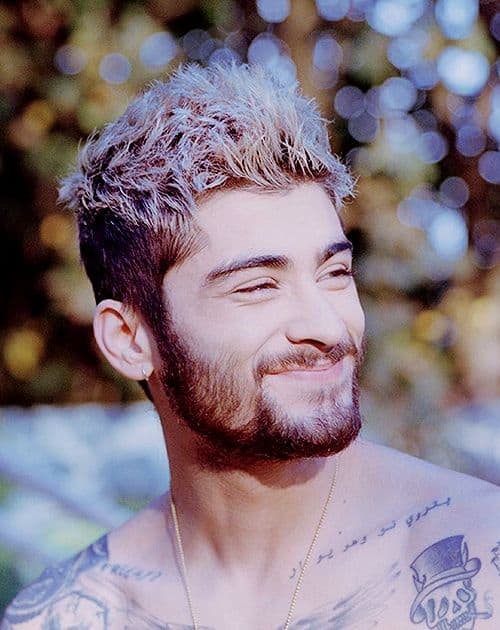 In a performance that was bound to get heated, he has a rather rare icy top that looks like the peak of a snow mountain.
The sides are shaved and flattened downwards and in shades of gray and brown. It must have been a performance that he made a great impression on fans who fancy his never-ending hairstyles.
# 31 Official Look
The singer looks here like he is out for a night or date and he has a style to have a great day. The sides are smooth just like it is his norm.
The top is compounded with strong side walls and trimmed at the top to an ironed flat table. There are some short spikes but that do not rise longer than an inch.
# 32 Broad Mohawk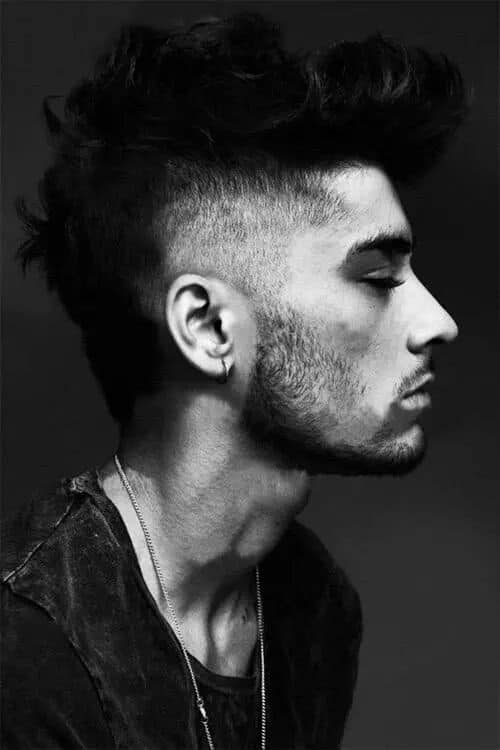 Getting ready for a performance, here Malik is obviously not a fun of the traditional Mohawk.
He pulls a broad top that would pass like a disguised Mohawk but the back does not end at the neckline. It gives him a free feel around the head and he can throw a good performance for the fans.
# 33 Back Locks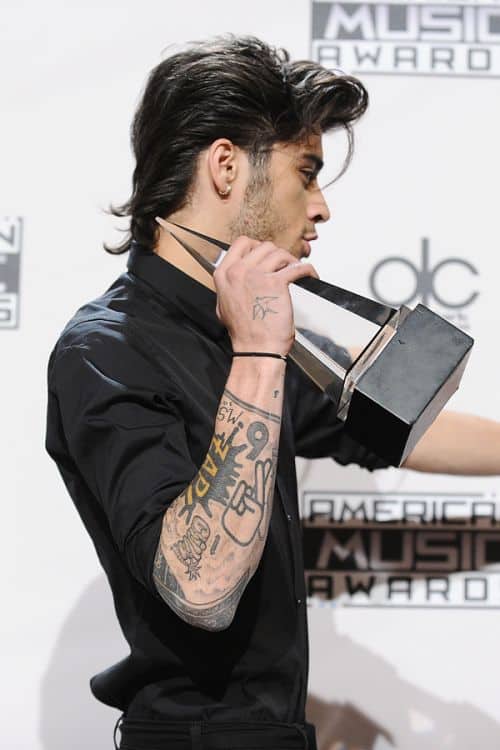 He is receiving an award and he does not want his haircut to go unnoticed. A big portion of the hair is pulled to the back with only a few strands that constitute to bands let to run to the front. They are not locks but they fall as tangles that can be seen as such.
# 34 Cool Face Drawback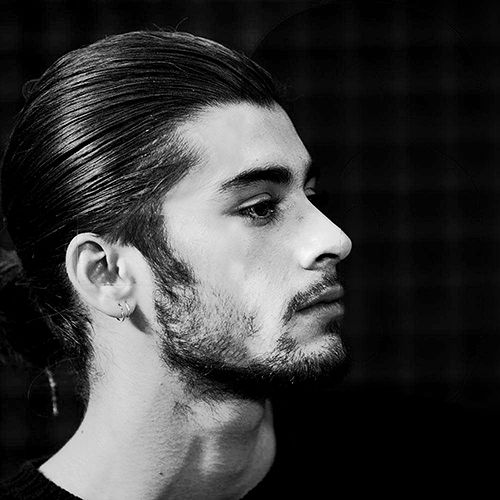 The guy seems to be on an outing to look for a pretty girl because that is what the cool face drawback says.
The dark hair is pulled backwards from the front hairline and fine combed to form a single knot just before the neckline. The face is left to show perfect cheekbones and the radiant features that one can never miss noticing.
# 35 Top Perk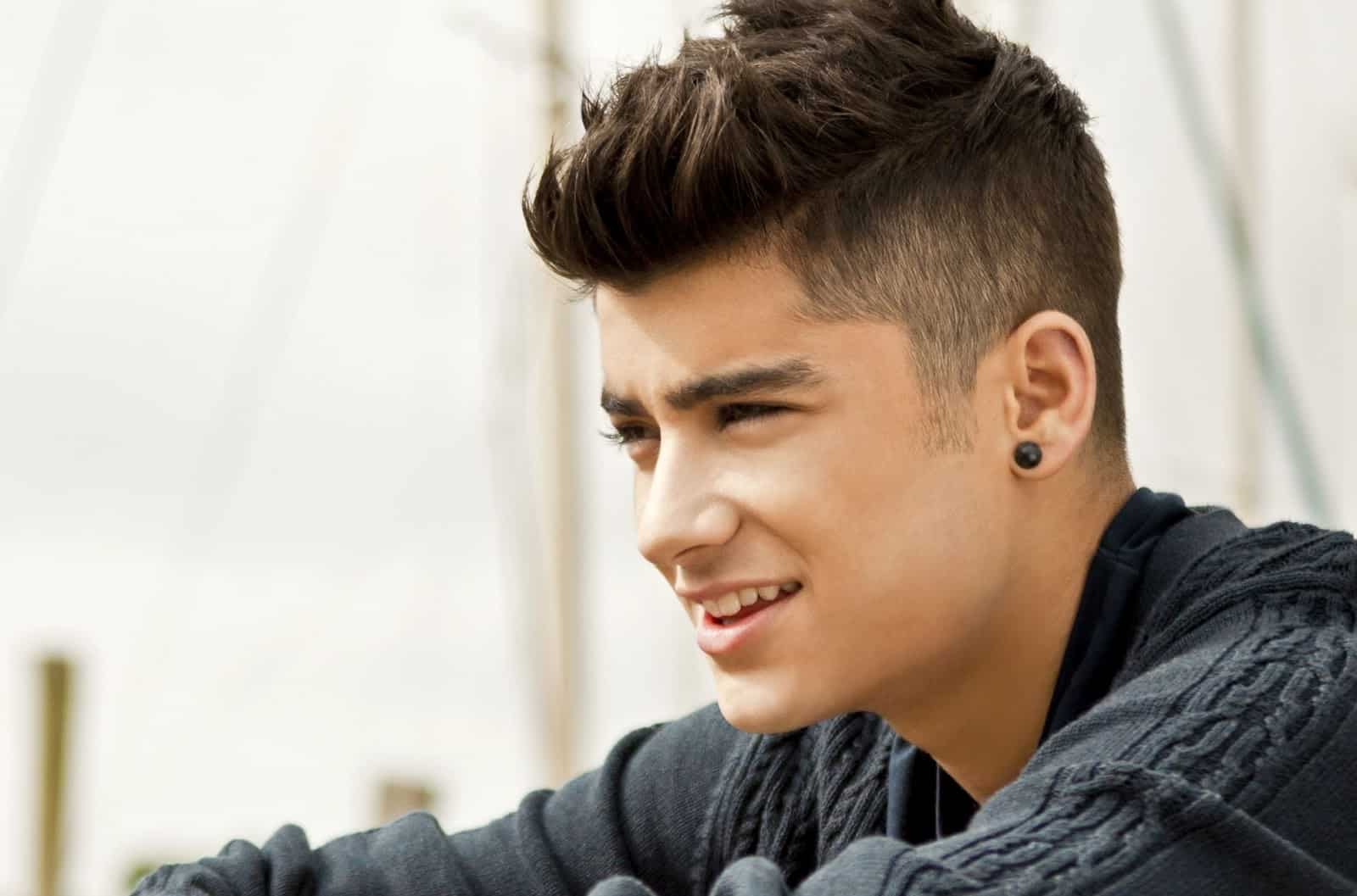 Just like a guy who is intending to relax and have fun watching things happening around, Malik looks so perfect with the top perk.
The sides are shaved clean while the top is compounded into a girdle with a few spikes. You could have this perk and have that casual look to get you the attention of every lady.
Idea # 36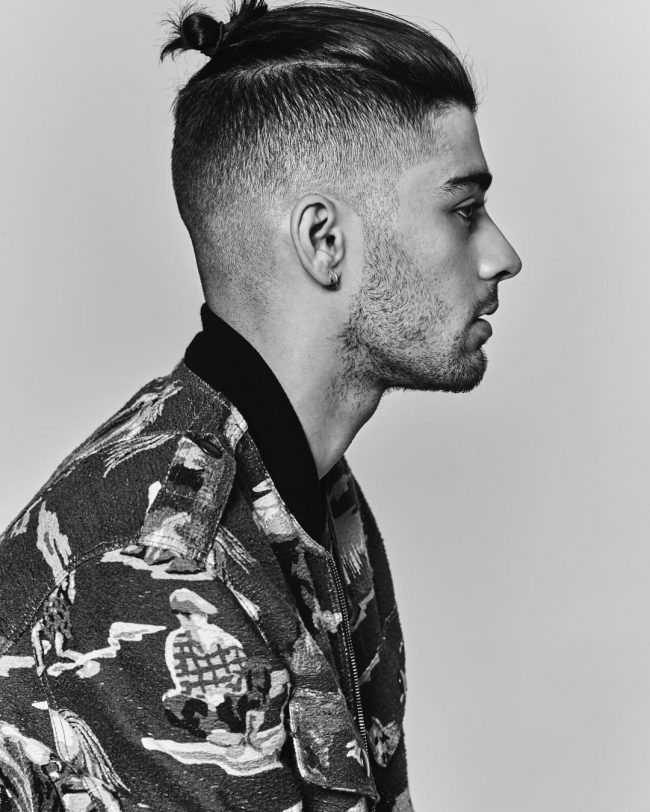 Idea # 37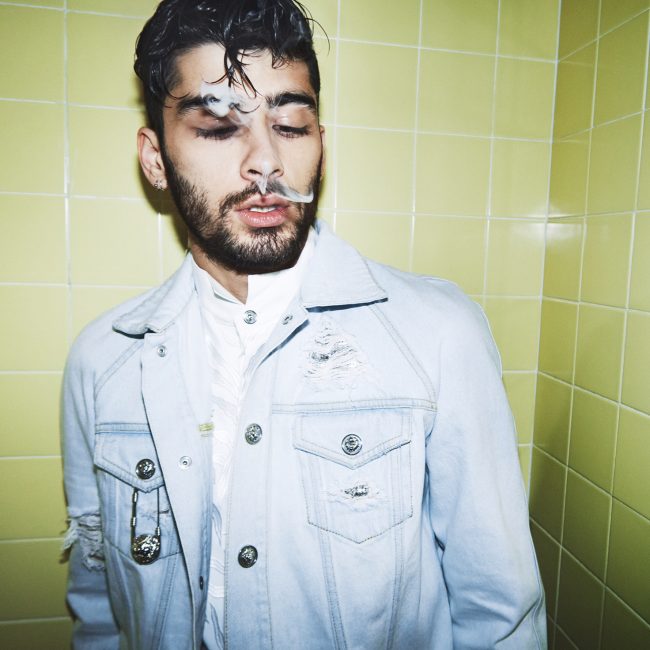 Idea # 38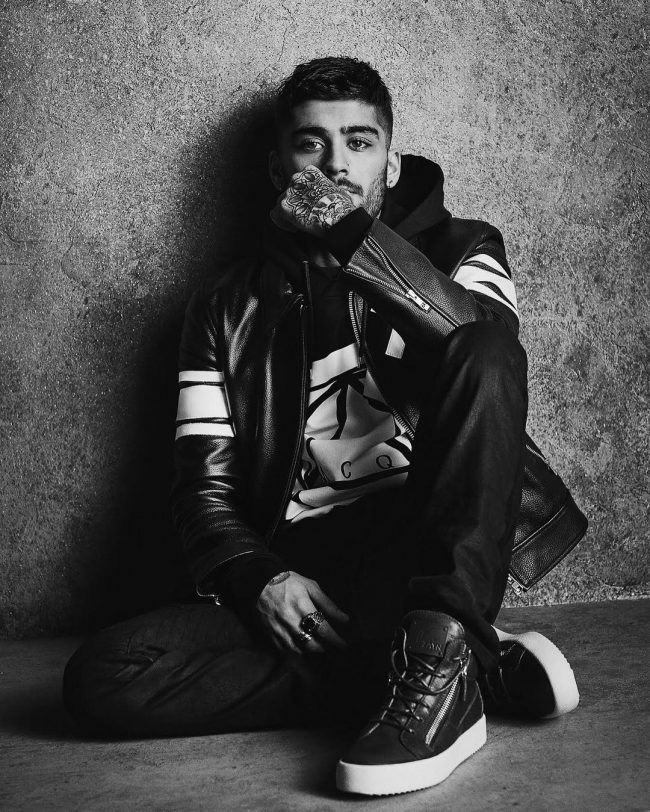 Idea # 39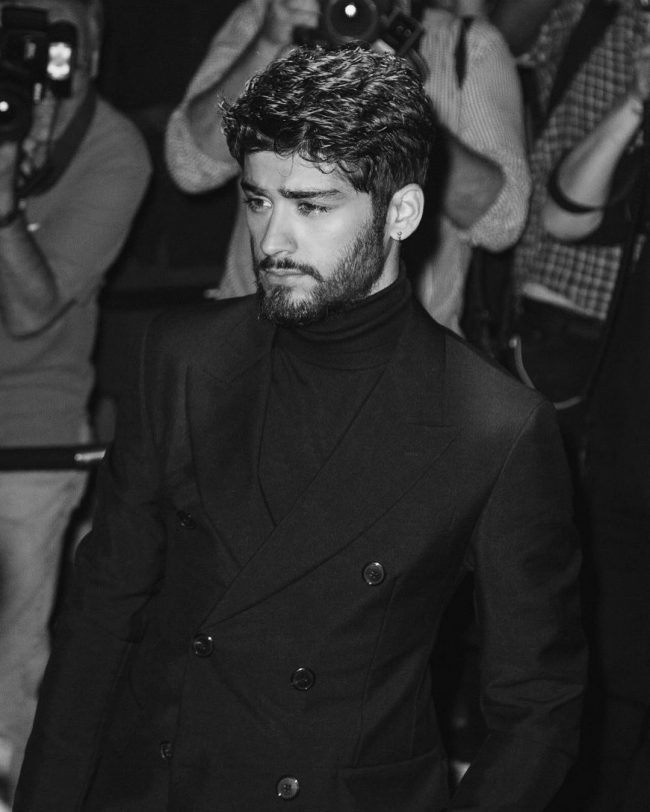 Idea # 40
Idea # 41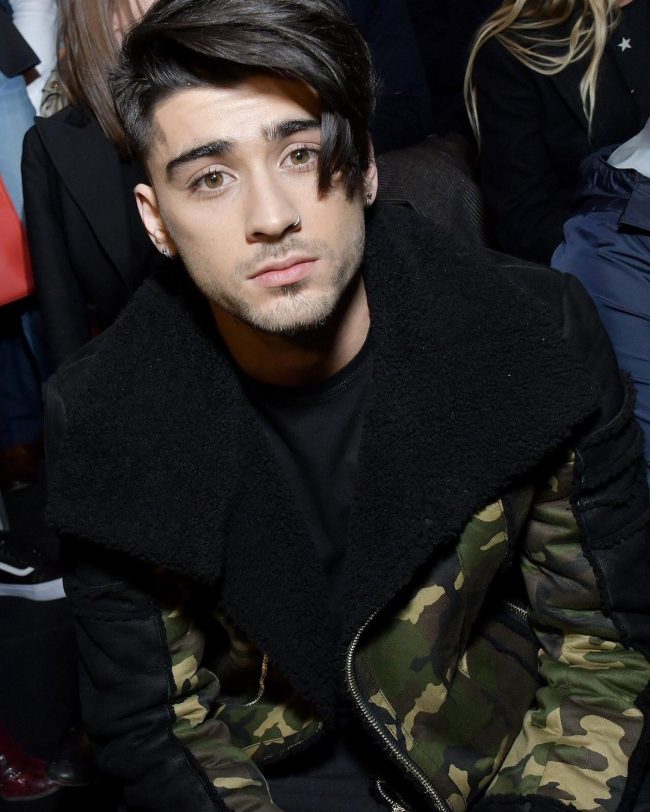 Idea # 42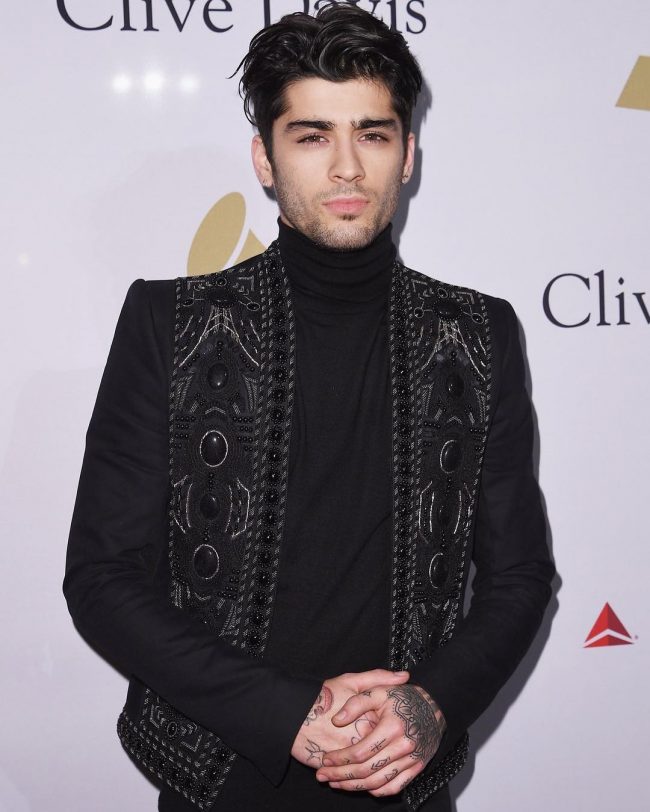 Idea # 43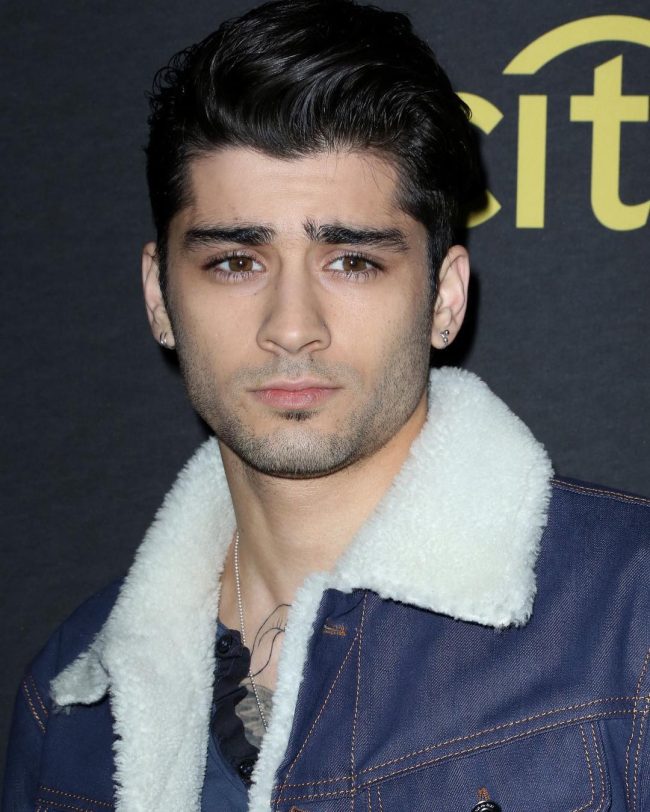 Idea # 44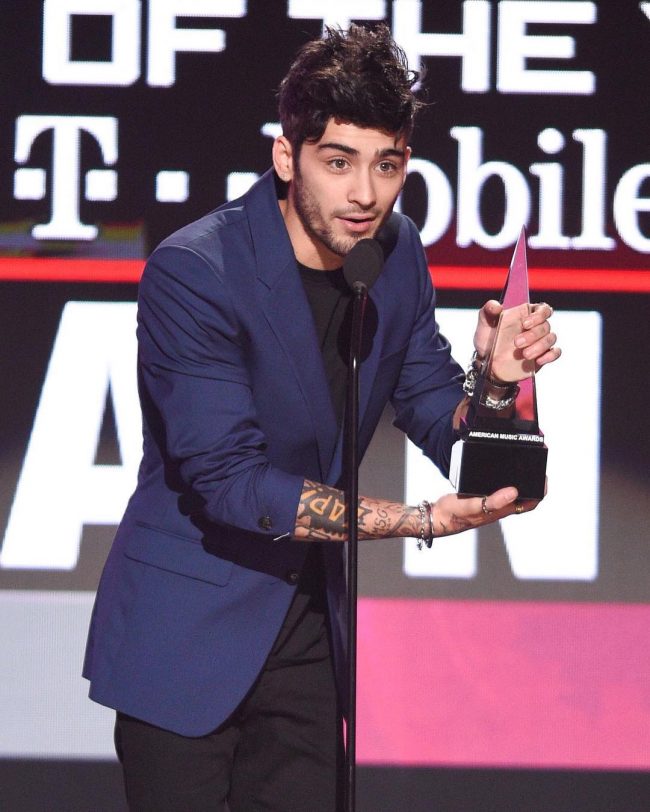 Idea # 45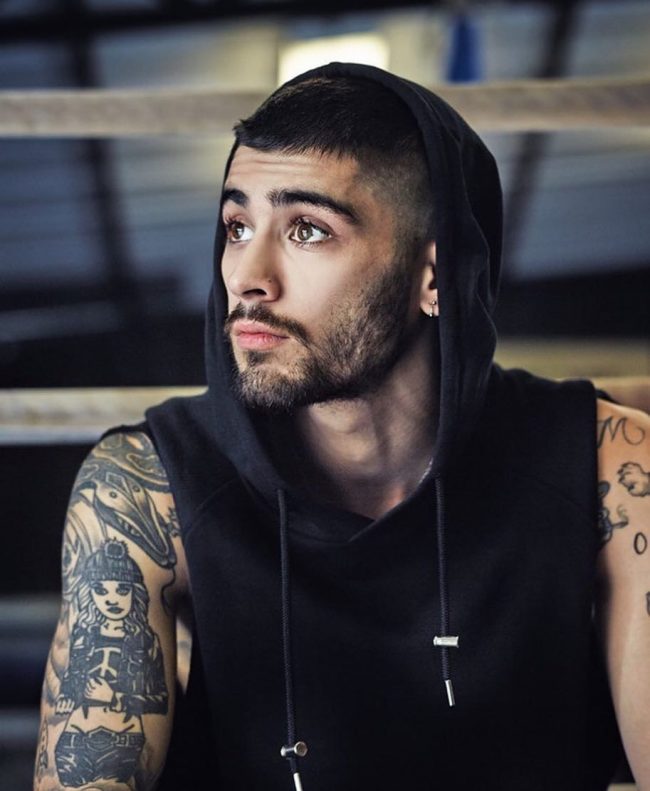 Idea # 46
Idea # 47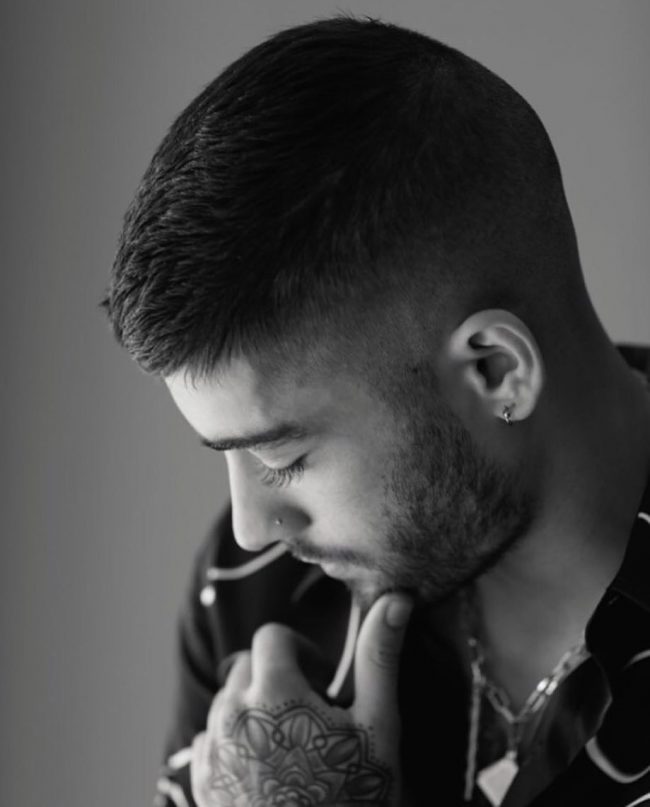 Idea # 48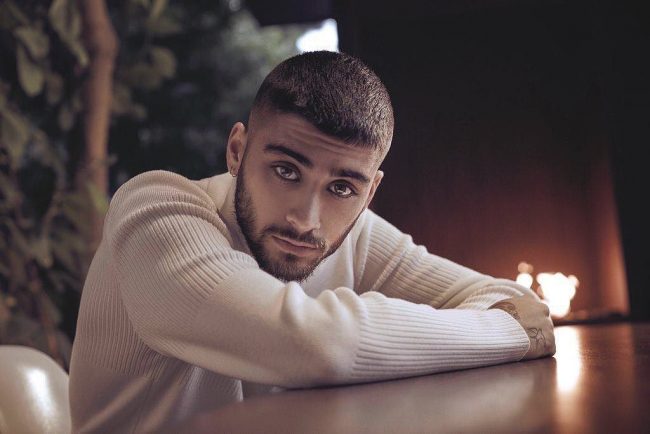 Idea # 49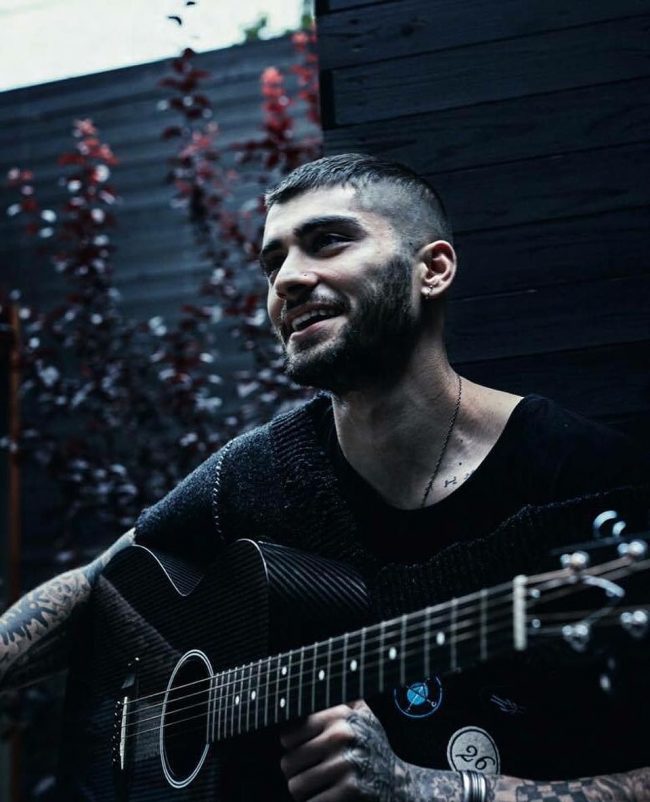 Idea # 50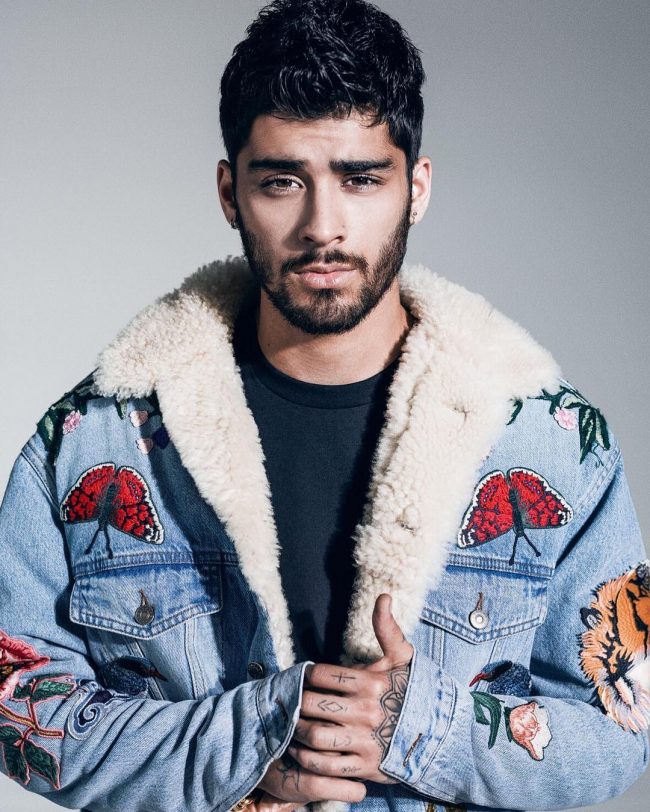 Idea # 51
Idea # 52
Idea # 53
Idea # 54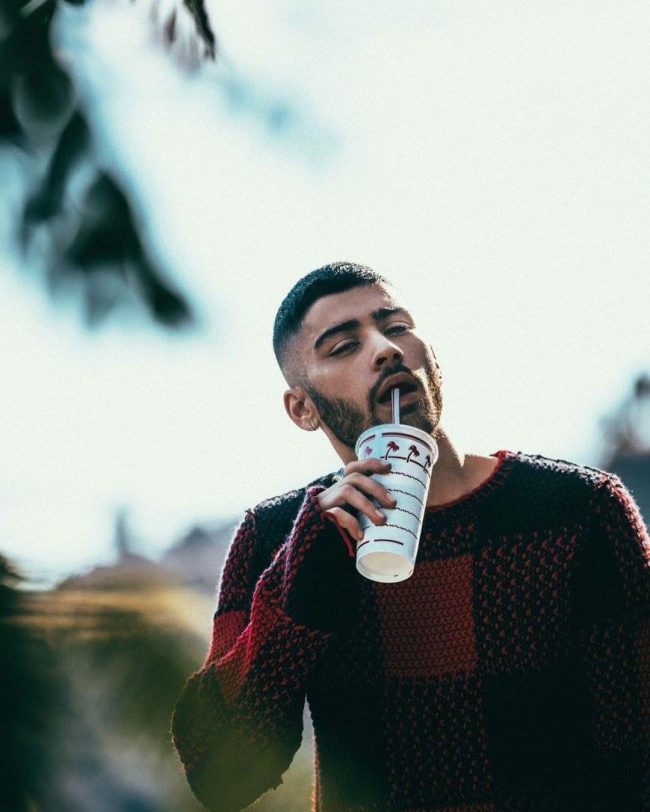 Idea # 55
It would not be such difficult to choose one of Zayn Malik haircut and make it your trend. There is every style you may wish to make a top pick and look as handsome as he does.

It is never a bad thing to borrow a thing from someone who seems to do his hairstyle so well that he seems flawless. From these top 55 haircuts, you will find a thing that suits you and is free to attend any event you may be invited.

It is easy and a perfect thing you got from someone who does it better so go ahead and have a great and modern hairstyle.

[easy-social-share]