55 Incredible Zac Efron Hairstyles – You'll Want To Try Them All
Ever since his breakout role in High School Musical girls have been going mad for Zac Efron. He is a naturally sexy man who has also been blessed with thick, glossy hair. He likes to change his look often so today we are looking at 30 Zac Efron hairstyles that you can try for yourself:
# 1 Rising Fame
Zac is lucky enough to have the type of facial structure that allows him to wear almost any hairstyle. In this snap of him on the red carpet, he is wearing his hair short on the sides with a quiff of curled locks in front.
# 2 Revival Haircut
Longer hairstyles, like the one he is sporting here, were popular in the 1960's and are making a comeback. His locks were layered in front to frame the face while the hair at the back brushes his collar.
# 3 Vintage Lift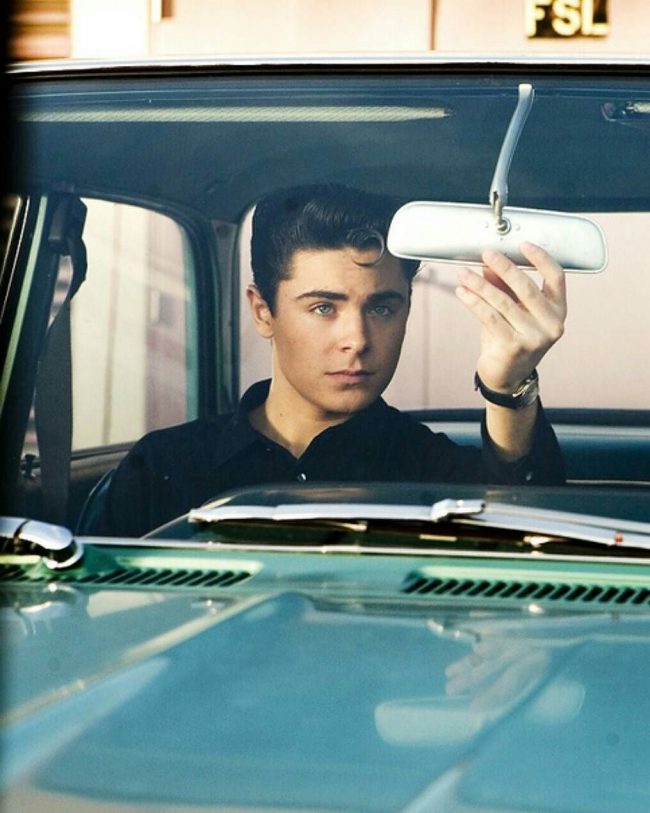 In this shot of Zac from the movie Hairspray, he is sporting a vintage style haircut that has short sides, height in front and a small curl that falls onto the brow.
# 4 Wet Look
For this look, his locks have been scissor cut on top to create texture and dimension and then styled into a wet look do.
# 5 Zac's Bed Head Look
In this picture, Zac is wearing his hair trimmed short on the sides with more length on top. The upper locks have been styled to have a messy bedhead feel. 
# 6 Super Slick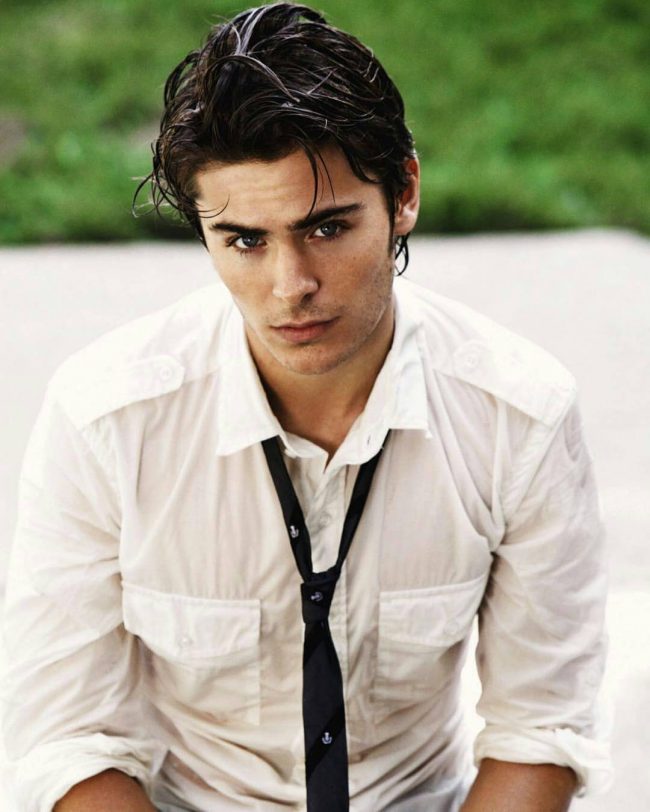 Here we can see that his hair was grown to a medium length and cut to have the most volume on top. On the side, there is a disconnected parting and on top, the locks were styled in loose wet look.
# 7 On Trend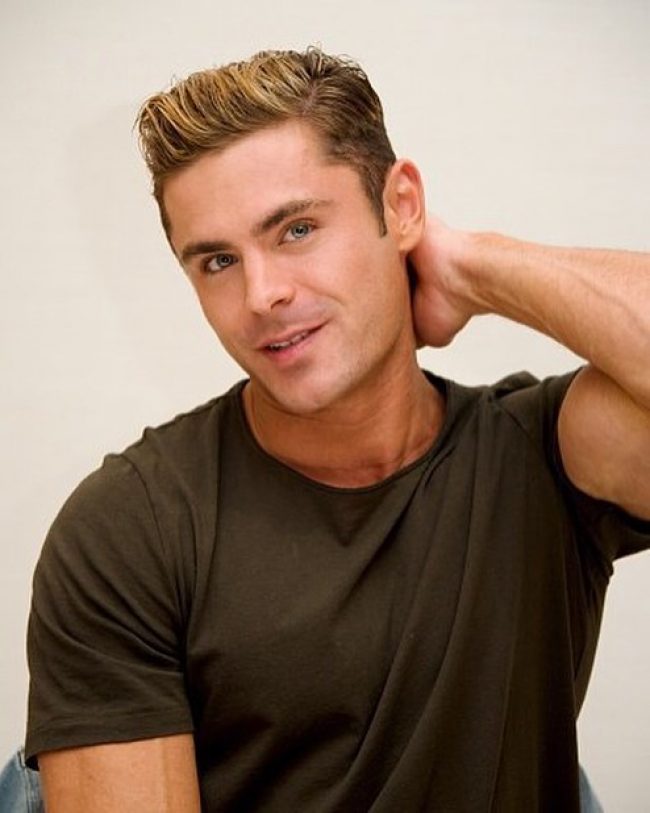 In this shot, Zac is wearing his hair in a lighter shade with a brushed up fringe, short sides, and a high side parting.
# 8 High Expectations
Zac Efron favors hairstyles that provide lift in front. In this style the sides are short and the upper locks have been brushed together to form a neat peak.
# 9 School Boy Charm
In this look, he is wearing his hair short and brushed down on the sides while the upper locks are slightly longer and have been brushed to fall forward.
# 10 Zac's Comb Over
In this picture, Zac has a low disconnected side parting on the left and he has combed over the longer locks to fall to the right. The hair was not slicked down so it has a natural looking lift. 
# 11 Blonde Top Locks
Here he is sporting a trendy hairstyle – the sides have a fade out undercut while the upper locks are much longer. This portion of the hair was dyed honey butter blonde and slicked back.
# 12 Prep Style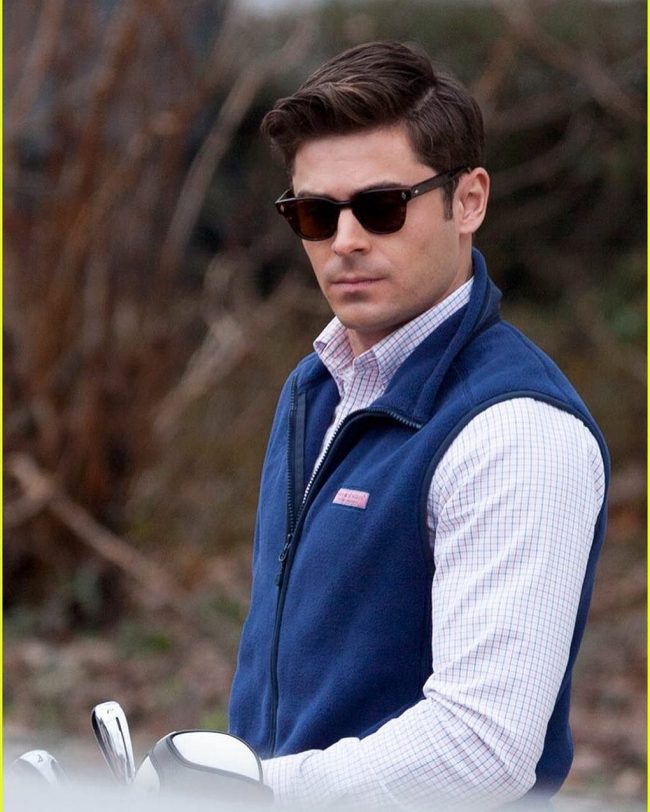 Here Zac Efron is sporting a relaxed look – there is a high parting and the longer hair in the upper section has been brushed over, creating a wave over his forehead.
# 13 Swept Up
In another throwback look, he is wearing his locks long on top with some length along the sides as well. These sides have been brushed back and the top locks have been styled to have volume and a wave in the front.
# 14 A Gentle Wave
Here, Zac's hair has been styled in a wet look fashion. The front locks have been brushed over to the side, creating a wave above the forehead and the sides were brushed down. He is sporting light brown highlights within his naturally dark hair.
# 15 Up And Away
In this look, his sides have been trimmed short with the clippers while the upper locks have been left longer. The hair over the forehead was dyed blonde and brushed up with a flyaway texture. 
# 16 Boy Next Door
In this "boy next door" look Zac is wearing his hair at a medium length and the edges have been shaped to frame his face. The locks have been brushed forward with a few strands brushing his eyebrows.
# 17 Beach Boy
This laid back surfer look hairstyle has been achieved by giving his hair a choppy texturized cut and coloring it in beach blonde.
# 18 Zac The Gentleman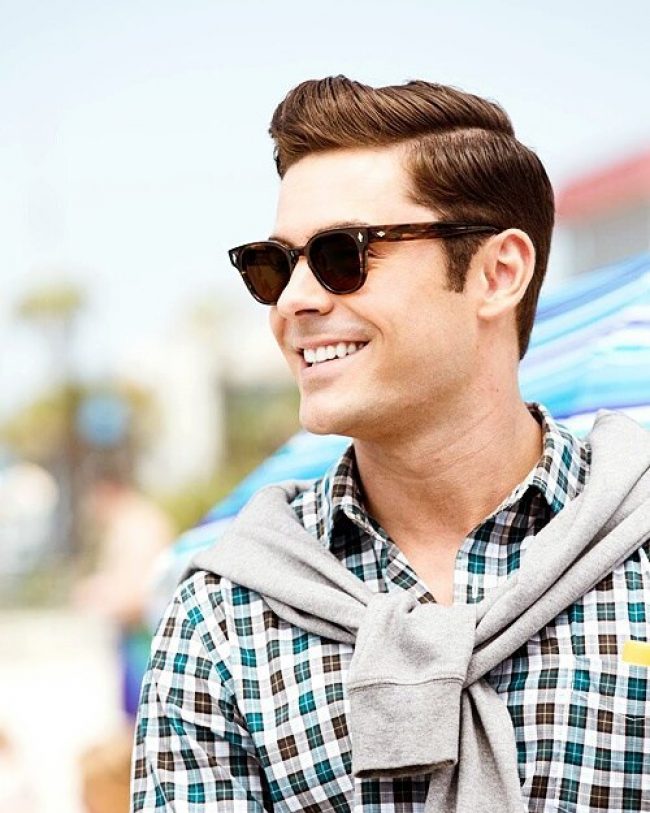 Zac looks great in this dapper do! Here we can see how the hair has been separated along a high parting with the hair brushed down on the left. On the right side, the hair has been brushed up and then back creating height in front.
# 19 Unstructured Style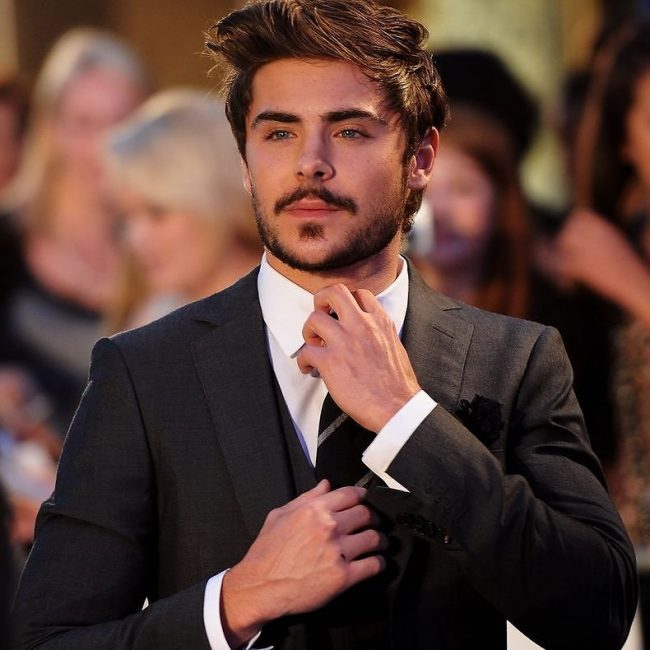 Here he proves again that smart styles don't necessarily have to be boring. He's wearing his locks with short sides, some flair near the crown and his trademark pompadour style lift in front.
# 20 Bold Brush Cut
In this look, Zac is wearing his locks in a brush cut with short sides. The upper hair is just long enough to be smoothed flat. 
# 21 Spiky Edges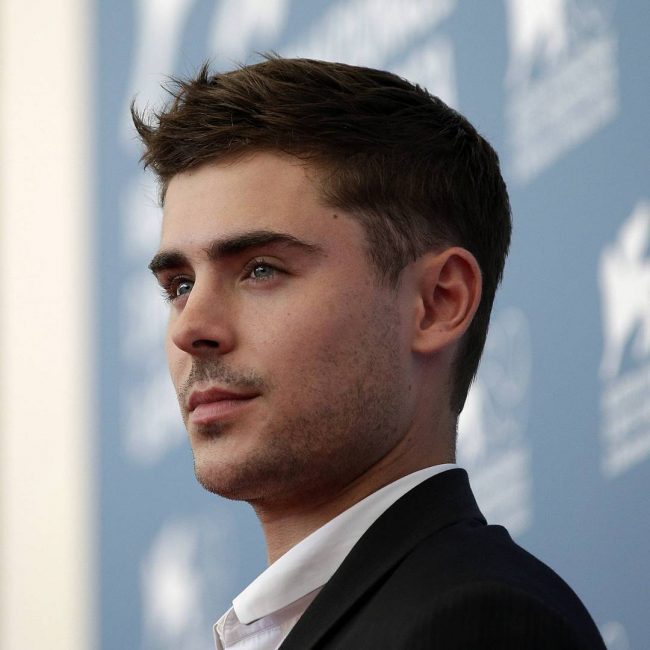 Here the upper locks are being worn brushed forward from the crown and have been styled up in the front. The product has been used to give these edges a slightly spiky finish.
# 22 Relaxed Zac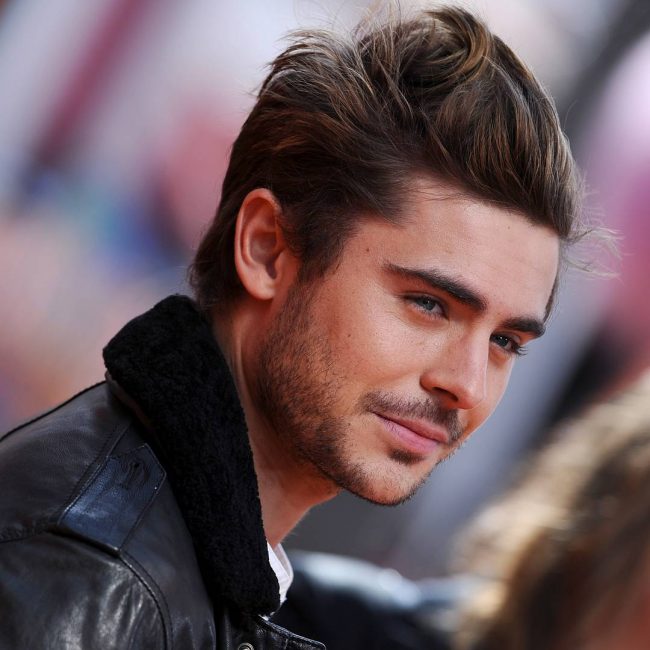 In this photo we see Zac with a laid back look – he is wearing a disconnected parting with his sides brushed back and lots of texture and volume on top.
# 23 Height Of Fashion
In this look, his hair has been neatly shaped around his face and the sides have been trimmed short. The upper locks have been combed into a wave over the forehead which adds height.
# 24 Sexy Flip
In this picture, Zac is wearing his long upper locks in a semi-wet look. A wax has been used to make thicker strands and these have been allowed to fall to the front and sides.
# 25 Prince Of Hearts
This top view allows us to see how this look was created. The upper locks have been combed together, while a section in front has been brushed up and over them. The short sides are separated from the upper locks with a low side parting. 
# 26 Grunge-Inspired
This picture shows a much younger Zac sporting a grunge-inspired hairstyle. Here the hair has been grown to a medium-long length and brushed over in front.
# 27 Neat Neck Shaping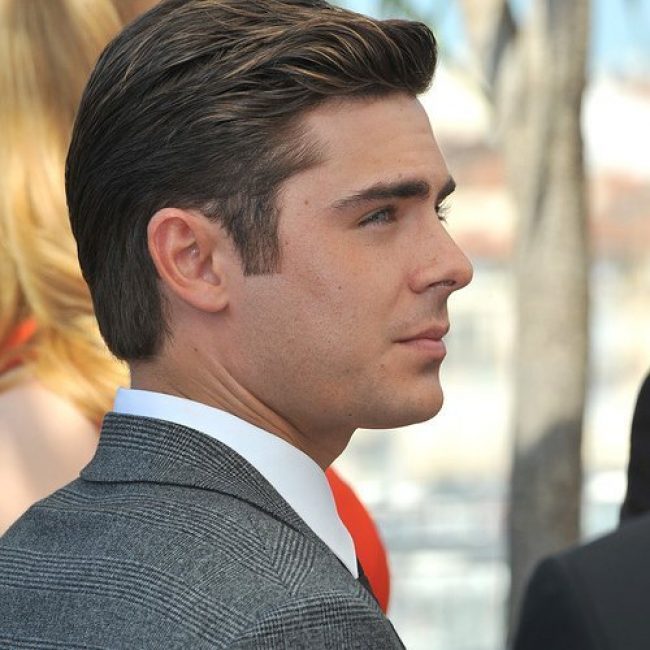 Here Zac's hair gradually tapers shorter towards the back and has been cut into a squared off shape above the neck. The hair in front has a slight wave and has been combed back neatly.
# 28 Tousled Fun
In this picture his hair is separated by a disconnected parting and the hair on the right has been brushed up all the way to the crown. The hair on the left has been tousled to create matching texture.
# 29 Lush Locks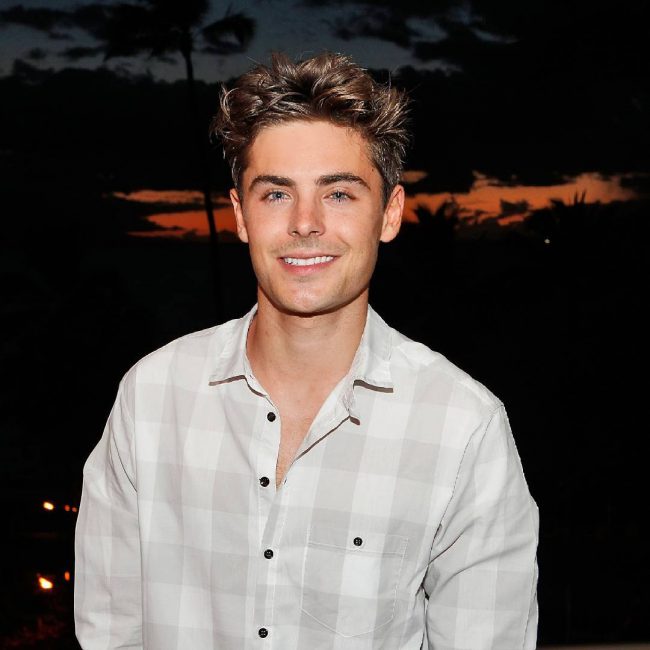 Zac really knows how to rock tousled, bed head looks! In this one, we can see that sides are slightly shorter while the upper locks were styled in the bed head fashion.
# 30 Smooth And Sexy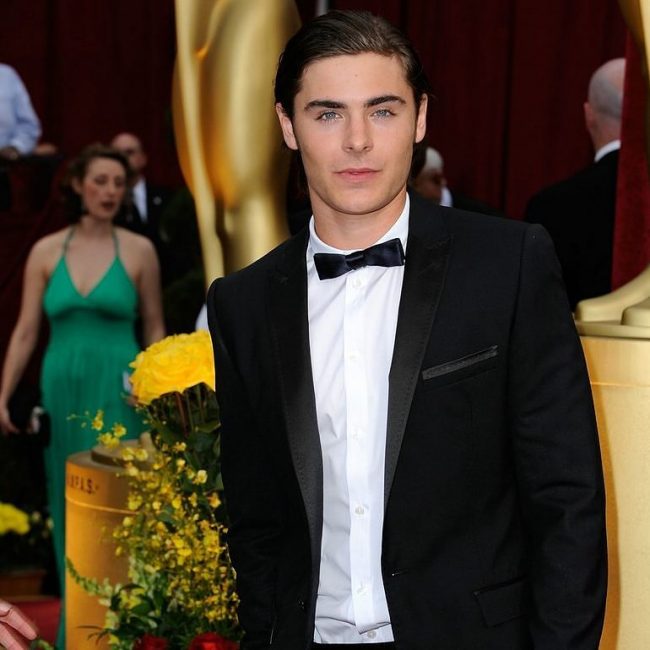 In this red carpet shot, Zac is wearing his hair with a deep brush over and the locks have been smoothed flat with a product.
Idea # 31
Idea # 32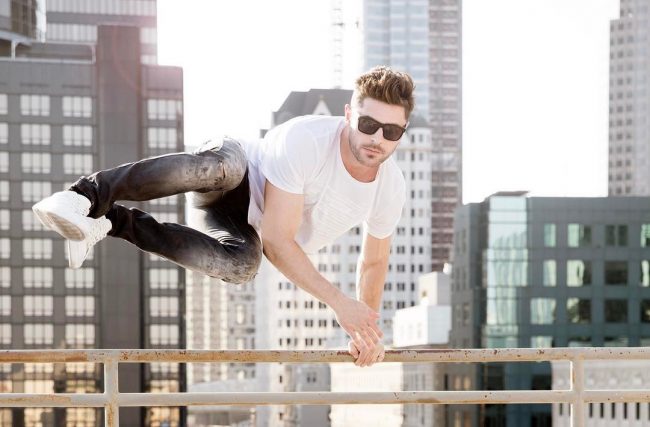 Idea # 33
Idea # 34
Idea # 35
Idea # 36
Idea # 37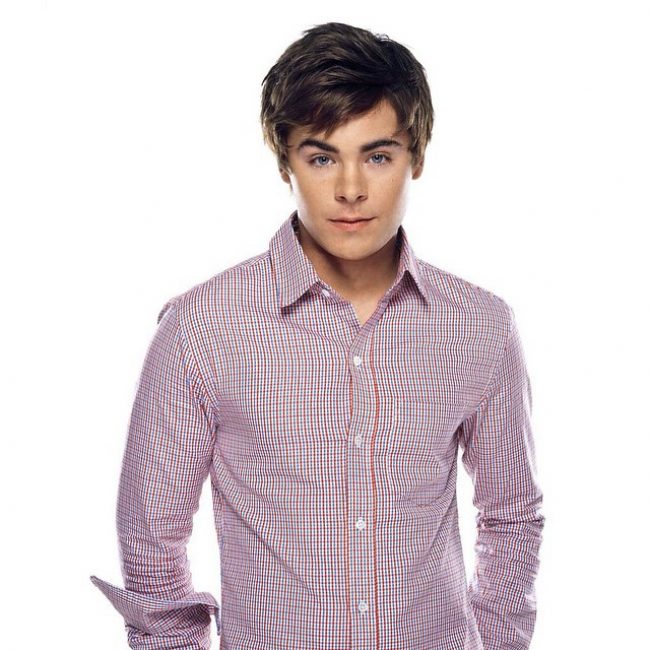 Idea # 38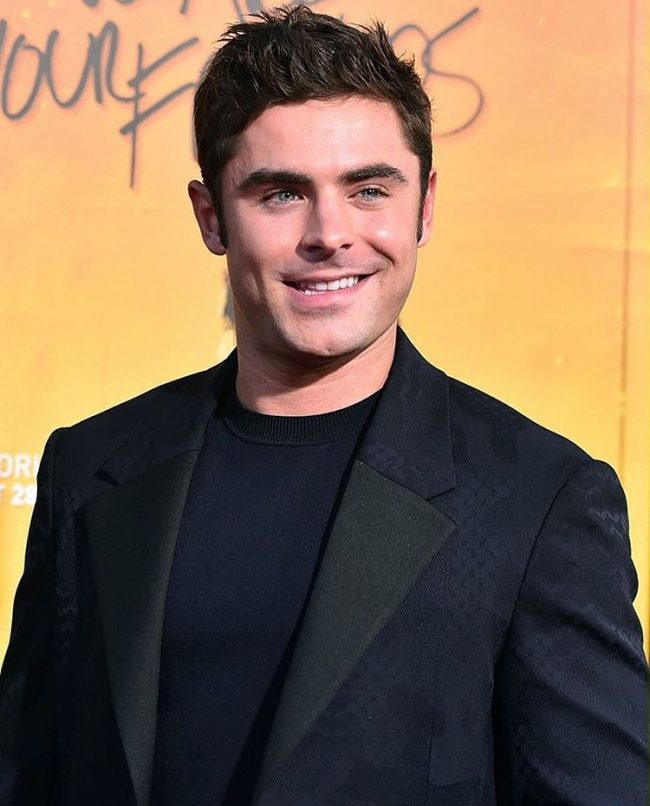 Idea # 39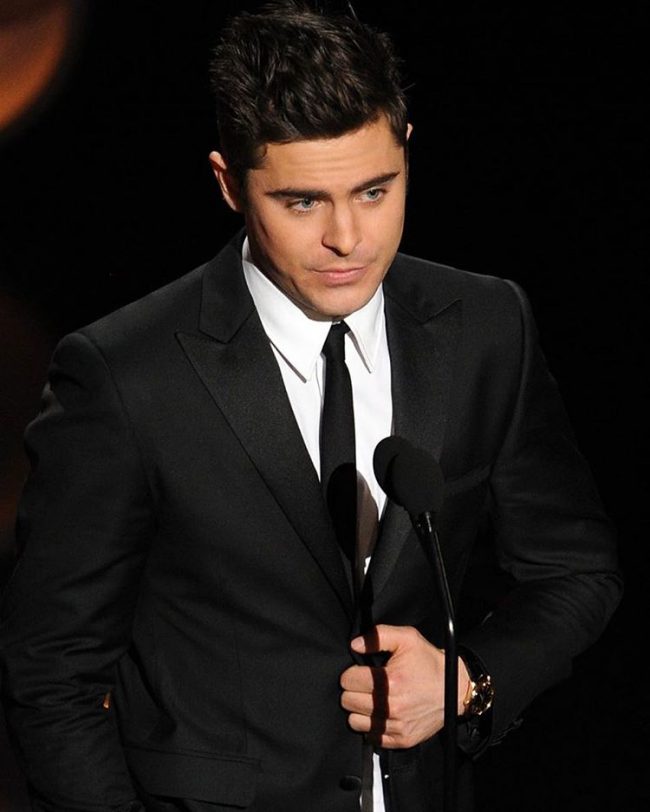 Idea # 40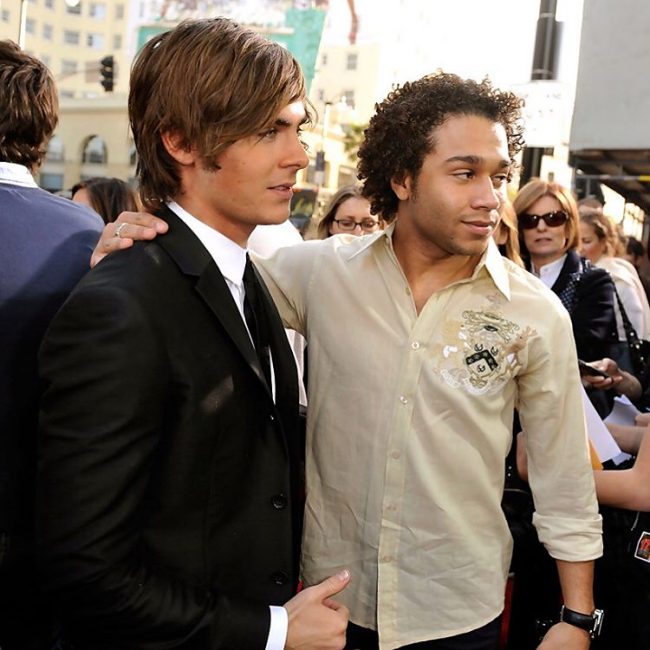 Idea # 41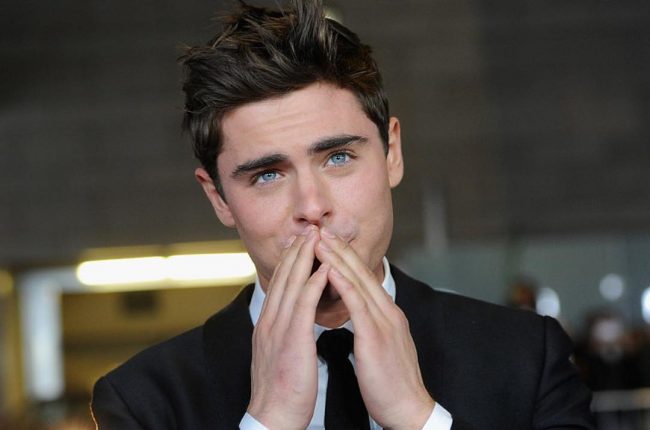 Idea # 42
Idea # 43
Idea # 44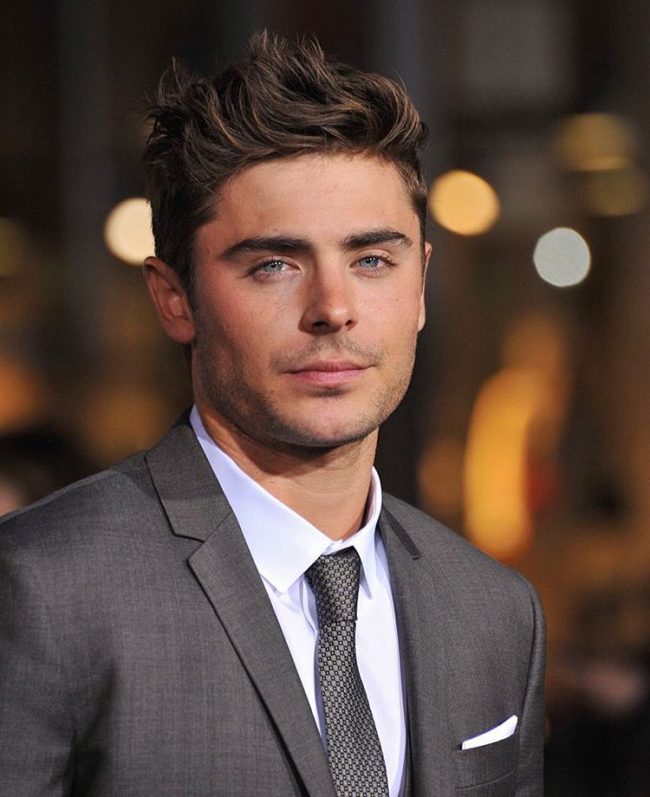 Idea # 45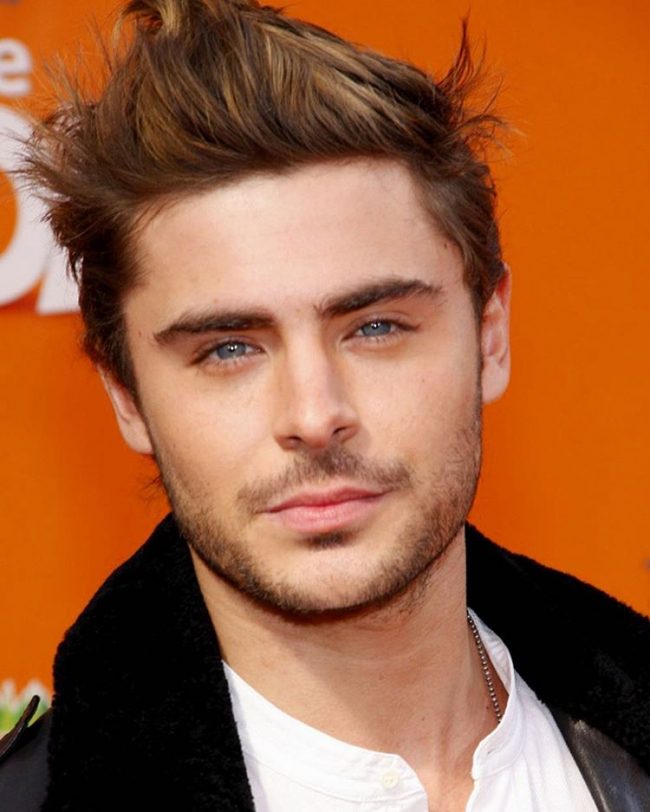 Idea # 46
Idea # 47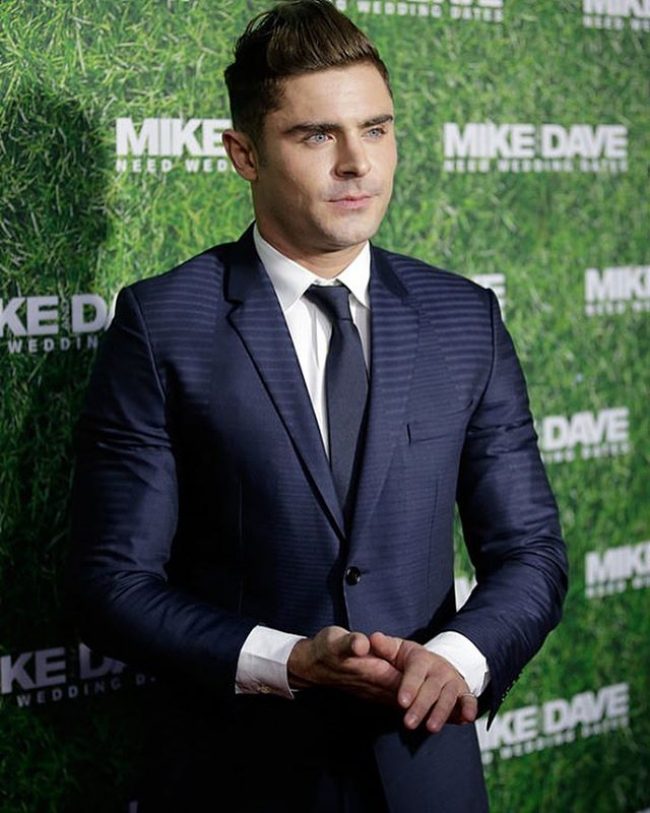 Idea # 48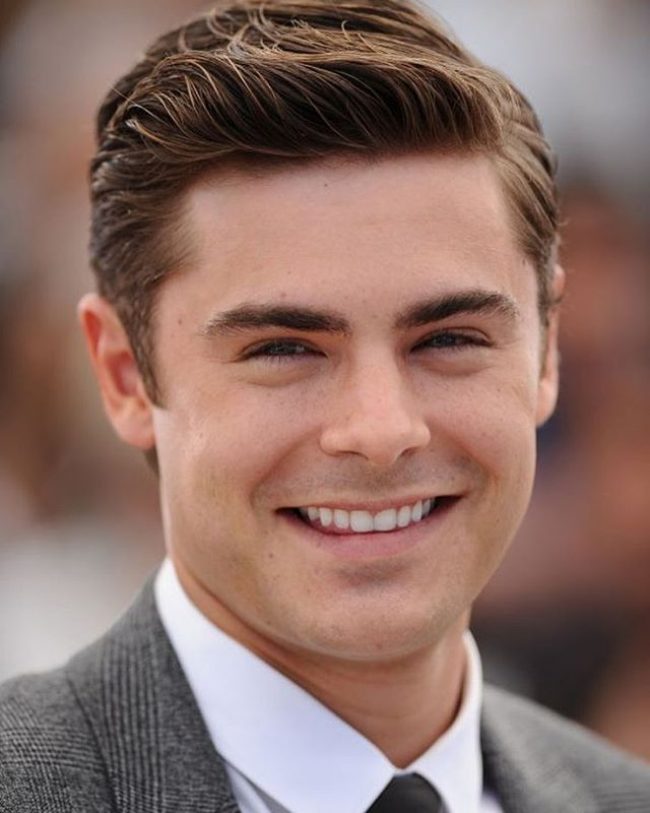 Idea # 49
Idea # 50
Idea # 51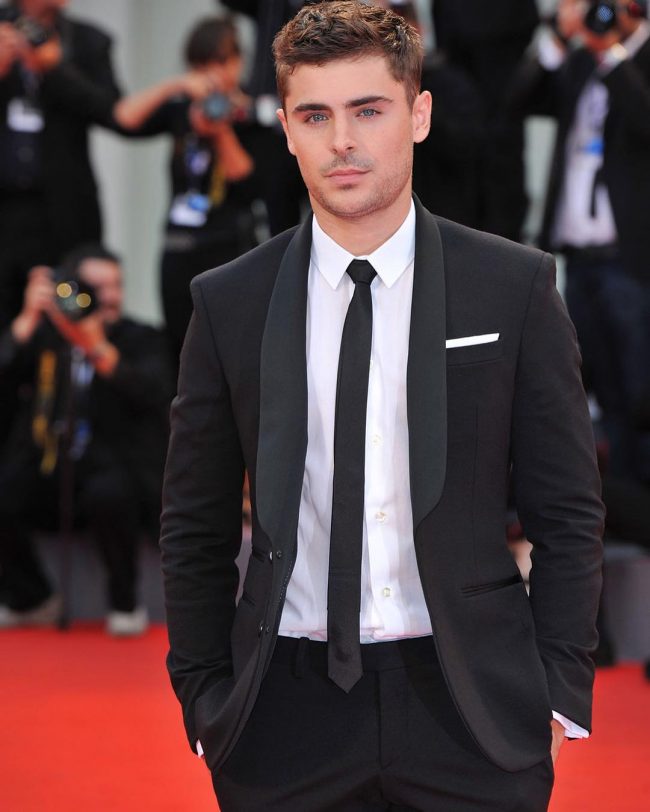 Idea # 52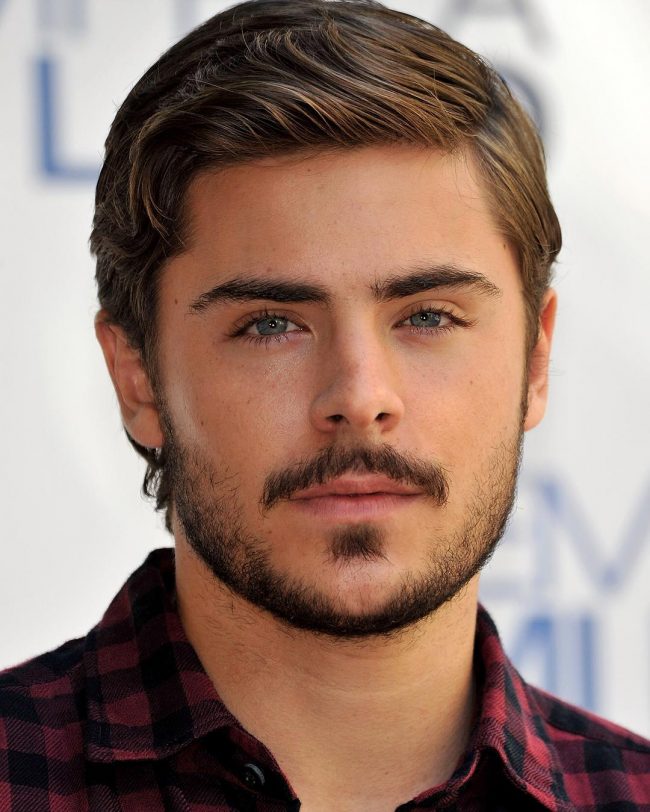 Idea # 53
Idea # 54
Idea # 55
Zac favors certain looks; especially styles with lift in front. These styles work well to add height and draw the eye upwards. Mostly we see him wearing easy, manageable styles which make him a perfect role model for men's hair fashion. The one thing we can definitely learn from him is that if you find a look that flatters you don't be afraid to stick with it!