55 Incredible Zac Efron Hairstyles – You'll Want To Try Them All
Ever since his breakout role in High School Musical girls have been going mad for Zac Efron. He is a naturally sexy man who has also been blessed with thick, glossy hair. He likes to change his look often so today we are looking at 30 Zac Efron hairstyles that you can try for yourself:
# 1 Rising Fame
Zac is lucky enough to have the type of facial structure that allows him to wear almost any hairstyle. In this snap of him on the red carpet, he is wearing his hair short on the sides with a quiff of curled locks in front.
# 2 Revival Haircut
Longer hairstyles, like the one he is sporting here, were popular in the 1960's and are making a comeback. His locks were layered in front to frame the face while the hair at the back brushes his collar.
# 3 Vintage Lift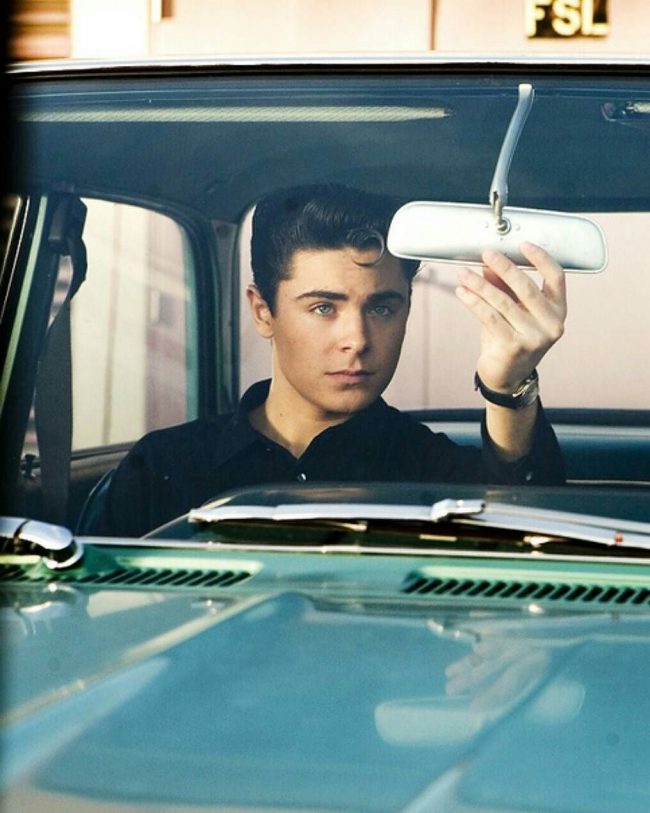 In this shot of Zac from the movie Hairspray, he is sporting a vintage style haircut that has short sides, height in front and a small curl that falls onto the brow.
# 4 Wet Look
For this look, his locks have been scissor cut on top to create texture and dimension and then styled into a wet look do.
# 5 Zac's Bed Head Look
In this picture, Zac is wearing his hair trimmed short on the sides with more length on top. The upper locks have been styled to have a messy bedhead feel.