45 Hot Ryan Gosling Haircuts – Rocking The Retro Look
Ryan Gosling has a style that suits him and he doesn't change it that often unlike other Hollywood stars. He does make small adjustments and sometimes these make him appear trendier but more often than not he can be seen rocking retro looks from the 90's. Ryan knows what works – the trick is not the style itself, but the confidence you wear it with! Today we look at 20 of the hottest Ryan Gosling haircuts:
# 1 Side Brush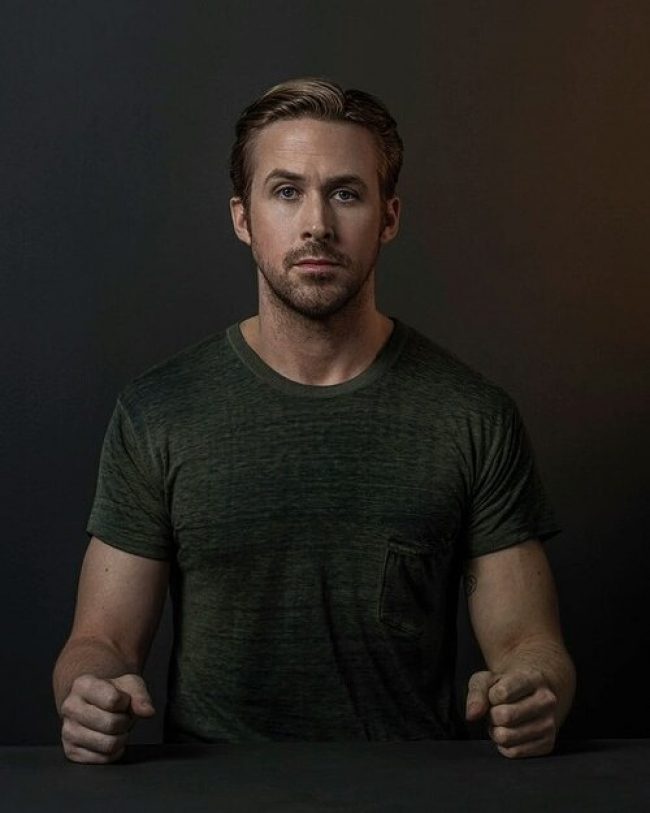 In this picture, Ryan is wearing a hairstyle that is shorter on the sides and longer in the top section. His hair has an off-center disconnected parting and each side has been combed down to the sides with a little lift on the forehead.
# 2 Ryan's Color
Although we've seen him with lighter locks than this, his trademark earth brown and blonde palette are the most flattering. He's wearing a center parting with medium length hair that has a choppy cut to provide texture and dimension.
# 3 What Rules?
Ryan sometimes defies fashion rules and he still comes out looking handsome and on-trend. Here he wears his hair at the same length on the sides and back with scissor cuts and a messy parting. To finish the look off, the hair was tousled with a little product to keep it looking awesome!
# 4 Short And Sexy
Not every guy can wear super short styles like this because you need the right shape face and head to pull it off. Of course, Ryan Gosling has the right bone structure and that's why he smolders in this brush cut.
# 5 Picture Frame
Longer feathered cuts for guys were popular in the nineties and Ryan is still pulling them off. In this picture, you can see the texture created by expert cuts and teasing as well as the way the hairstyle frames his face.